Life of the Spirit: A Guide to Religion on Campus
Student groups and community spots include Bible study groups, nondenominational chapels, and a mosque founded by boxing legend Muhammad Ali.
When I was deciding on where to go to college, I paid close attention to where I could find a strong Jewish community. Since I'm a Modern Orthodox Jew, I wanted to be sure I'd have support for my religious practices on campus.
Fast-forward two years and I'm at Hillel almost every day for prayer services, a work-study communications internship, and Jewish life events; I also frequent the Chabad House's bagel café and Shabbat dinners.
Here are some of the religious student groups and organizations you can find at the University of Chicago and in its surrounding neighborhoods. This list is not exhaustive; check out Spiritual Life at University of Chicago's website (spirit.uchicago.edu) to see more information about religion on campus, including interfaith and interdenominational events.
If you're not connected to a particular religious tradition, two chapels on campus—Bond Chapel (on the main quad between Swift and Haskel) and Rockefeller Memorial Chapel (5850 South Woodlawn Avenue, 59th and Woodlawn)—are nondenominational and host a variety of programs for multiple faiths.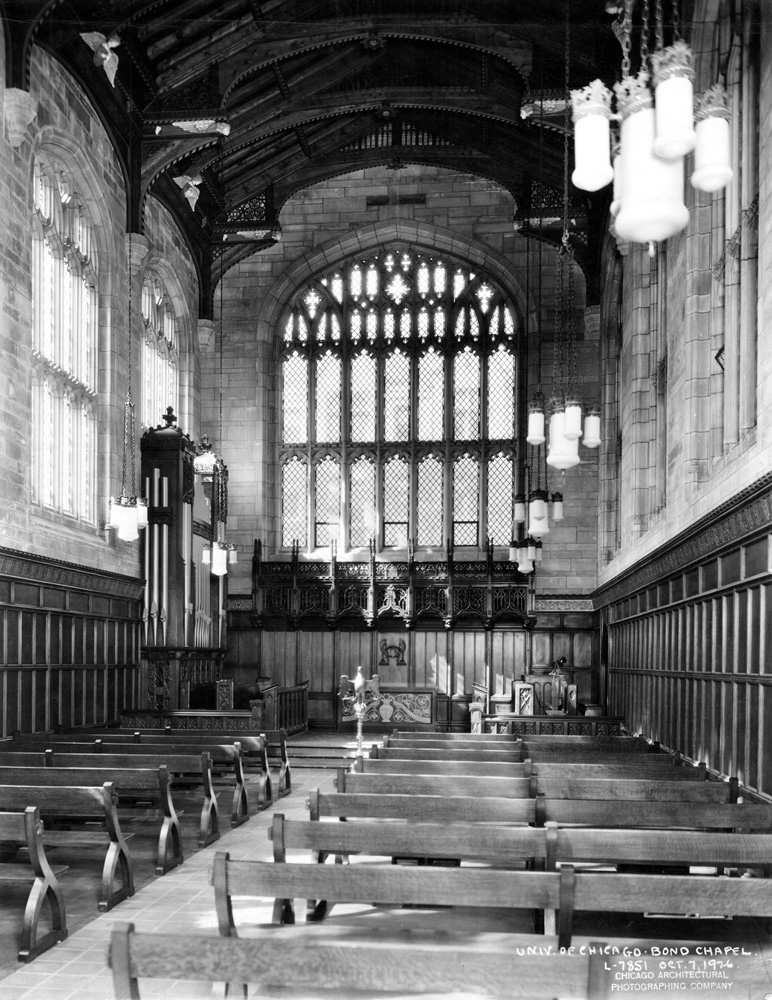 Spaces and groups on campus
UChicago Hillel (5715 South Woodlawn Avenue, a block east from Reynolds Club), where I've spent the lion's share of my time at UChicago, has prayers, weekly Shabbat dinner and lunch, and Jewish learning and social groups. (Hillel recently announced that Shabbat and holiday meals will now be held at Baker Dining Commons.) On most Shabbats, there are Egalitarian, Reform, and Orthodox services; the Yavneh Orthodox group holds weekday services every morning at 7:45 a.m.
Across the street, Chabad at UChicago (5700 South Woodlawn Avenue) hosts homey Shabbat meals and services, the Sinai Scholars learning program for Jewish undergraduates who want to explore texts and tradition, and a neighborhood-famous twice-weekly bagel café, Café Shira.
The UChicago Muslim Students Association holds a weekly Friday Jumu'ah prayer service at 1:30 p.m. in Bond Chapel as well as other programs such as Koran study, social events and guest speakers.
Second-year Zeeshan Khan, the Association's president, told The Maroon that while the group is a registered student organization, it acts as a community. He was "pretty much involved as soon as I got to campus," he said.
A Prayer Room for Muslim students sits the lower level of Ida Noyes (1212 East 59th Street, corner of 59th and Woodlawn), nestled between The Maroon's own office and the office of Spiritual Life. The prayer room, scattered with prayer mats and soft cushions, is open during Ida Noyes's regular hours, and can be accessed by ID card with permission from UChicago Spiritual Life.
The Body and Soul Lutheran Campus Ministry at UChicago, which is connected to the Augustana Lutheran Church (5500 South Woodlawn Avenue, next to Campus North), holds Sunday services, Scripture discussions, and more. Students at UChicago serve as peer ministers, fostering the ministry's programming, including a Comfort Food for Finals night and volunteer opportunities.
Cru UChicago hosts weekly Bible study classes in South, North, and Reynolds Club, and students involved with the group go on retreats and run outreach events on campus such as dinners and speakers.
Episcopalian Brent House (5540 South Woodlawn Avenue, midway between 55th and 56th on Woodlawn) is a campus ministry that hosts Sunday Eucharist services every week at 5:30 p.m., followed by dinner. Their Wednesday service at 5:30 is followed by a guest speaker, Bible study, or social event. Reverend Stacy Alan, Brent House's chaplain, told The Maroon that she's also always available to meet with students of any faith to "talk about what's on their minds… remind people who they are, in our language, beautiful children of God."
The Calvert House at the University of Chicago (5735 South University Avenue, a few doors down from Saieh Hall) offers daily Mass (Sundays at 11 a.m., 5 p.m., and 8 p.m.; Monday through Friday at 12:30 p.m.) and communal Monday night dinners at 6 p.m.
And members of the Catholic Students Association attend service events and retreats that provide students the chance to "pray and reflect on God's movement in their lives," according to their website.
The Hindu Student Sangam holds weekly meetings with prayers, songs, and food in Rockefeller Memorial Chapel's Uncommon Room, Tuesdays around 7–8 p.m. Every year, the group also holds a Diwali puja (worship) in Rockefeller Chapel, where any student can come watch the prayers and light a candle, as well as a Holi celebration every spring where tons of students join in celebrating by playing with the holiday's well-known colorful powders.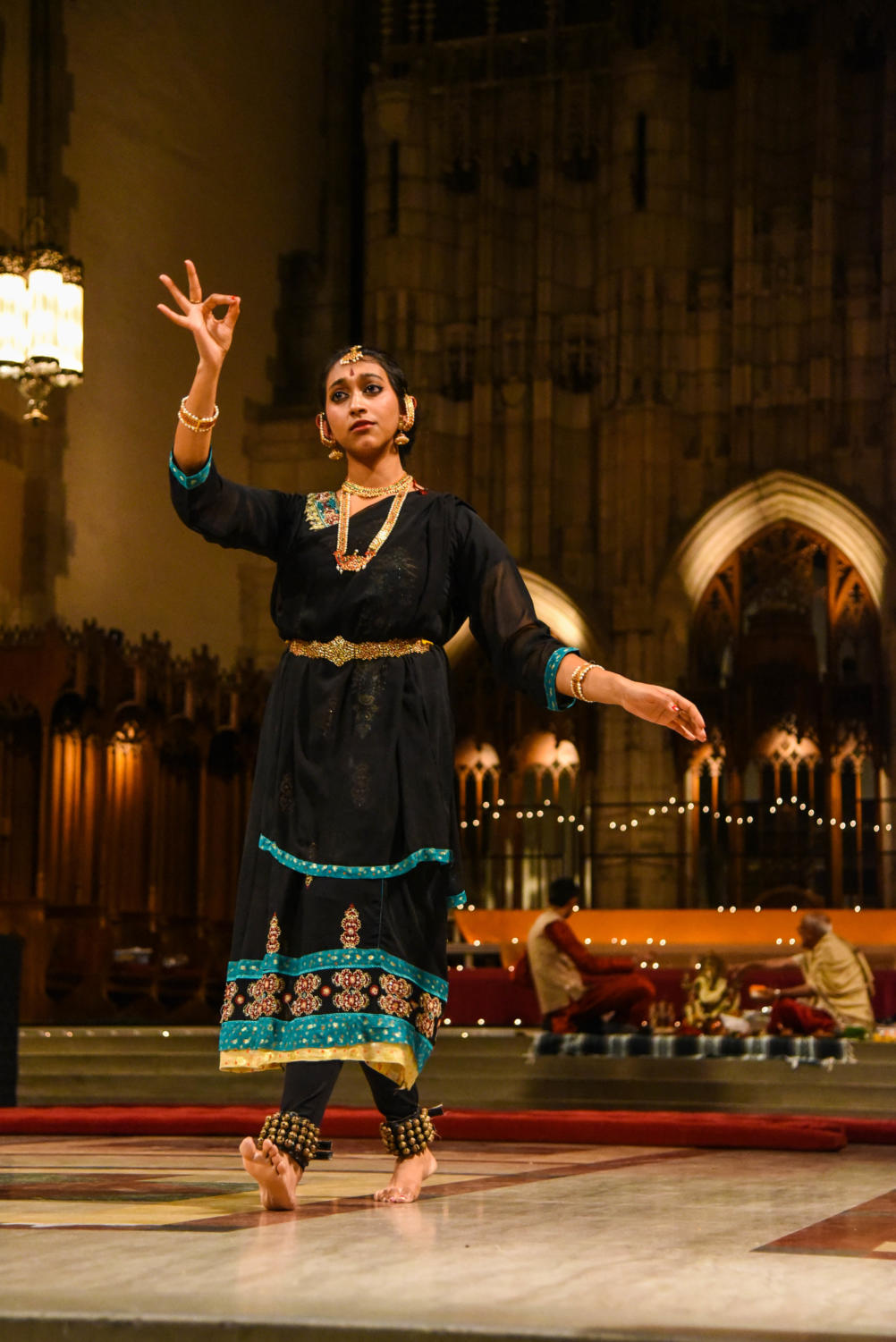 Off-campus
Masjid Al-Faatir, the first free-standing mosque built in Chicago, sits at 47th and South Woodlawn on land donated by boxing legend Muhammad Ali. The turquoise-domed house of worship hosts Jumu'ah prayers on Fridays at 1 p.m. and keeps the times for its daily prayer services updated on its website.
Hyde Park is home to a historic Jewish community and two synagogues. The Reform congregation KAM Isaiah Israel, Chicago's oldest Jewish congregation, is at 1100 East Hyde Park Boulevard; Congregation Rodfei Zedek is a Conservative Jewish synagogue at 5200 South Hyde Park Boulevard. Both synagogues will hold High Holiday services this fall and have weekly Shabbat services. Outside the synagogue walls, Moishe House Hyde Park hosts Shabbat meals and Jewish learning events geared towards Jewish graduate students and young professionals, although all are welcome. (Contact them for location.)
The Protestant University Church (5655 South University Avenue, diagonally across from Reynolds Club) holds Sunday worship at 10:30 a.m., while running special events like yoga classes and initiatives such as a sexuality and gender book club. (It used to be home to Sanctuary Café, which closed in June.)
Right next door, the First Unitarian Church of Chicago (5650 South Woodlawn Avenue) is a Unitarian Universalist congregation that emphasizes inclusivity. They hold Sunday services weekly at 10:00 a.m. and use the sign outside of their building to often speak about campus issues, such as Graduate Students United.