Sororities and Fraternities at UChicago
More than 20 Greek organizations currently operate on campus.
Greek life enjoys a large and growing presence at UChicago. There are more than 20 Greek organizations currently operating on campus, including four sororities within the UChicago Panhellenic Council. Most fraternities have houses off-campus; unusually, none of UChicago's sororities has a house.
One of the largest UChicago fraternities is Phi Gamma Delta (FIJI), a mainstay for football players. The FIJI house on East 56th Street and South University Avenue recently underwent a multimillion dollar renovation that included the addition of marble flooring and lavish amenities.
The fraternities Psi Upsilon (Psi U) and Alpha Delta Phi (Alpha Delt) also have houses located along South University Avenue, across from the Max Palevsky dormitories. The Delta Upsilon (DU) house sits on Woodlawn Avenue across from the Institute of Politics, while Alpha Epsilon Pi (AEPi), Delta Kappa Epsilon (DKE), Sigma Chi, and Zeta Psi (Zeta) have houses that are further from campus. In 2018, Sigma Phi Epsilon (Sig Ep) disaffiliated from its national organization and rebranded as the Epsilon Club. Later that year, the club announced that it would become coed.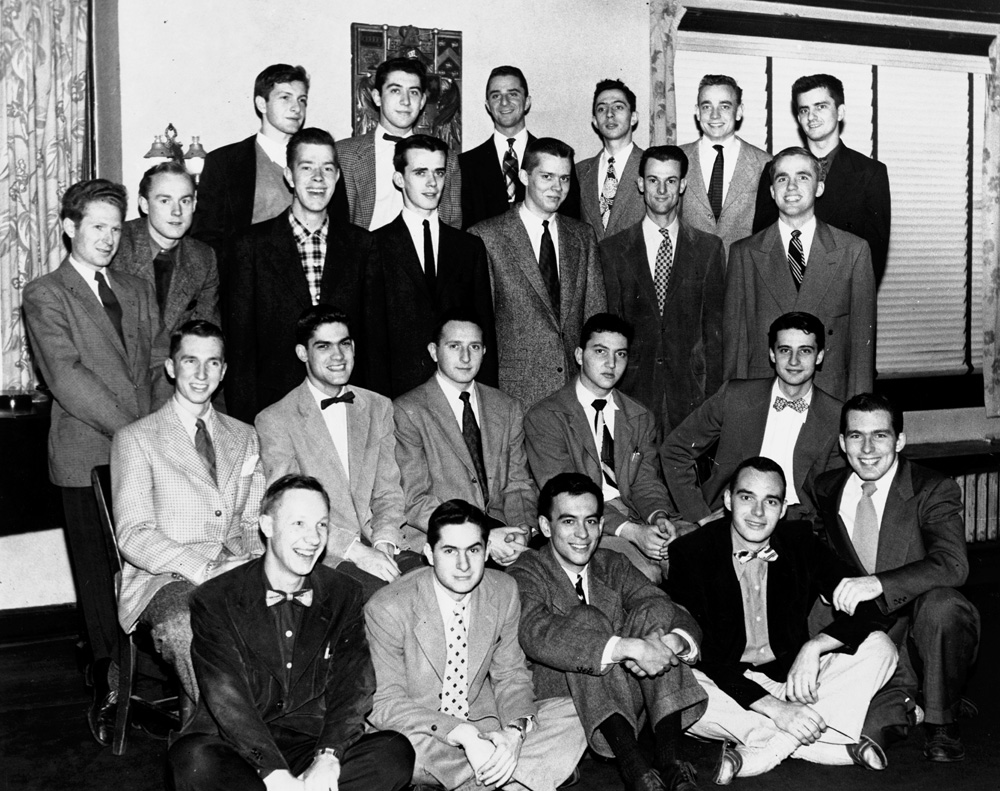 The Phi Delta Theta (Phi Delt) fraternity returned to the University last fall after a two-year suspension, following a hazing incident. A letter to fraternity alumni cited "risk management policy violations" as the reason for the chapter's suspension. The fraternity has been undergoing what it has called "recolonization": ground-up restructuring involving the hand-selection of new brothers.
Even more recently, Pi Kappa Alpha (Pike) returned to UChicago this year after originally having a chapter on campus in the 1990s, which closed due to low membership.
The UChicago Panhellenic Council (Panhel) is the largest women's organization on campus, and comprises four member sororities, all affiliated with the National Panhellenic Conference: Alpha Omicron Pi (AOII), Delta Gamma (DG), Kappa Alpha Theta (Theta), and Pi Beta Phi (Pi Phi). This past spring, chapters averaged 157 women each, according to Panhel. AOII and Theta both had 161 active members, Pi Phi had 159, and DG had 157.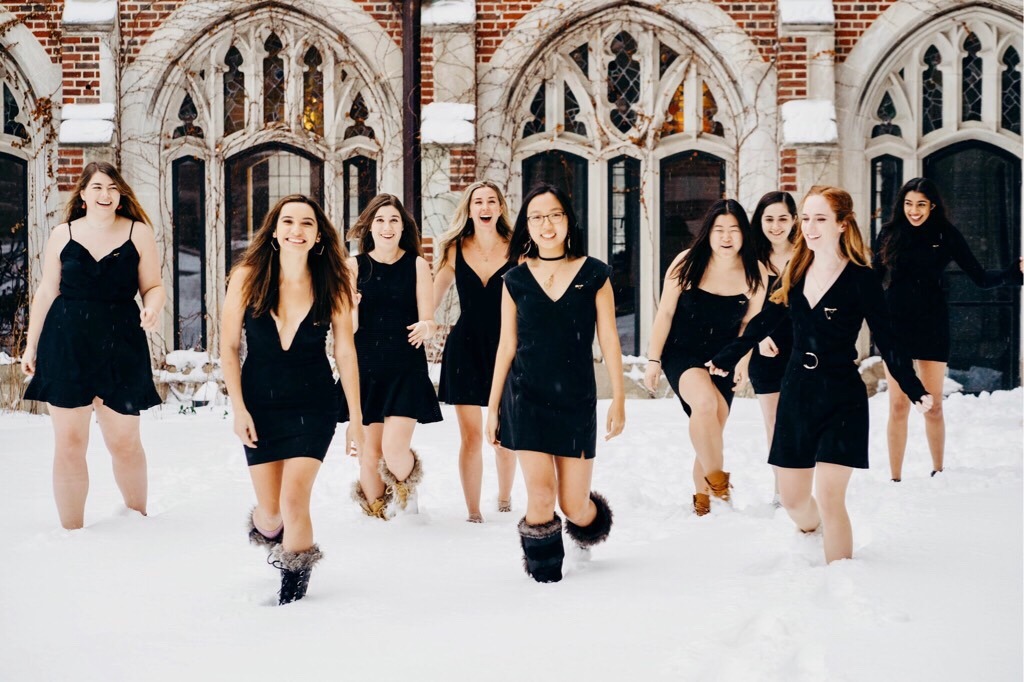 The Multicultural Greek Council, a coalition of identity-centered fraternities and sororities, includes Lambda Phi Epsilon (Asian interest fraternity), Alpha Phi Alpha (Black interest fraternity), Alpha Kappa Alpha (Black interest sorority), Delta Sigma Theta (predominantly Black interest sorority), Latinas Promoviendo Comunidad/Lambda Pi Chi (Latina interest sorority), Phi Iota Alpha (Latino interest fraternity), and Alpha Kappa Delta Phi (aKDPhi, Asian interest sorority).
Some fraternities on campus gather students with similar professional goals or interests, rather than shared backgrounds. Alpha Kappa Psi (AKPsi) and Delta Sigma Pi (DSP) are coed fraternities intended for students interested in business, and Phi Alpha Delta (PAD) is for those interested in law.
Alpha Phi Omega (APO) is UChicago's only coed service fraternity. There is a rushing process to join, but it is "no cut"; all students who successfully complete the rush requirements are accepted into the fraternity. According to APO's website, the only prerequisite to becoming a member is "an earnest desire to help out those that need it."
One major aspect of Greek life is philanthropy. Events put on by Greek organizations include Derby Days run by Sigma Chi, Arrowfest run by Pi Phi, and Anchor Slam run by Delta Gamma.
UChicago's Greek life scene has seen its share of controversy. During the 2015–16 school year, the Chicago Police Department investigated accusations of sexual assault directed at members of Psi U and DU. A Buzzfeed News article leaked e-mails containing racist and misogynistic statements sent by brothers of AEPi within their private listhosts, prompting AEPi to publish an apology on Facebook.
Following these and other controversies, students complained to the administration about fraternities' behavior, and Student Government passed a resolution advising the University to suspend its relationship with AEPi. However, the University has largely maintained its hands-off attitude toward Greek life.
In 2016, brothers from a few of UChicago's fraternities created the Fraternities Committed to Safety (FCS) policy, which delineates "a baseline of procedures aimed at preventing and properly responding to incidents of sexual violence," according to the FCS website. Since the policy's signing, members of the Phoenix Survivors Alliance (PSA) have reported violations of the FCS policy by several fraternities.
Unlike fraternities' monthslong recruitment process, Panhellenic sororities hold a multi-day recruitment in fall quarter, and, depending on the year, some sororities hold Continuous Open Bidding (COB)—an invite-only recruitment process—in the winter and spring quarters. This year's recruitment will be held from October 2–6. Interested women are required to attend one of two info sessions in Ida Noyes Hall on September 29 at 5:30 p.m. and on October 1 at 7 p.m.
– Updated from coverage by Marjorie Antohi