A World Traveler at Heart: Asher Fausett Took Up Hittite on Campus and Dug Into Vietnam War Legacies Abroad
The rising third-year student died over the summer after a fall in Laos.
Asher Fausett's friends and family remember him as someone who balanced a rare and fervent curiosity with a whole-hearted commitment to both his friends and his eclectic set of interests—which ranged from hiking, to World of Warcraft, to Hittite history, to the Vietnam War's lingering effects in Laos.
"He was still constantly in the process of figuring out who he was in relation to the world, what he wanted to do, what he liked," said Fausett's friend Zakir Jamal, a third-year. Fausett was soft-spoken, "but there were certain things that you could tell he just absolutely loved."
One was travel. Fausett, who hailed from Los Angeles and would have been a third-year this year, was visiting Southeast Asia with friends from home when he died in Vang Vieng, Laos, after a fall. He had mentioned to friends that he wanted to travel across Africa next summer.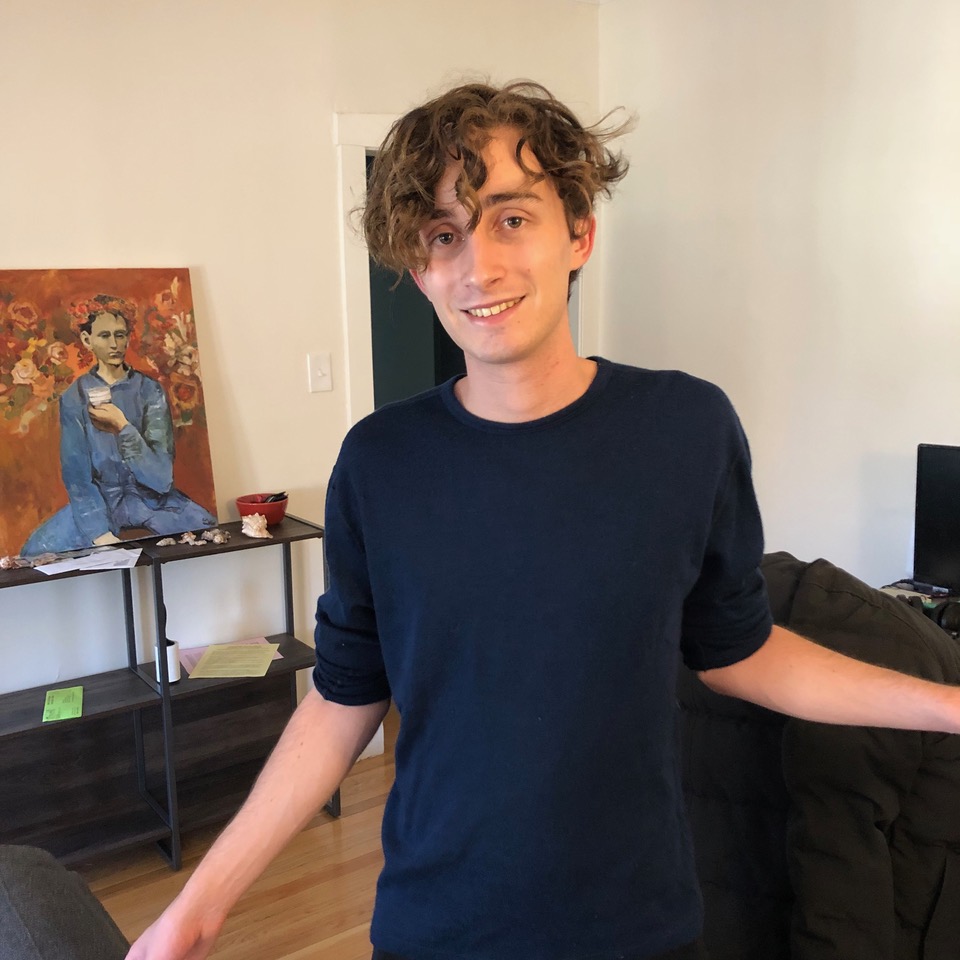 Another love was ancient Near Eastern history, which Fausett discovered after taking a Hittite language class his first year. He soon added a Near Eastern Language and Civilizations (NELC) major.
His friends recall the pleasure he took in being able to write in Hittite, and his excitement at the possibility of working with untranslated texts. Though he continued to pursue another major in Economics, his real interest was NELC, said friend and third-year Caleigh Stephens.
Combining his fondness for Southeast Asia and for history, Fausett was particularly interested in the problem of unexploded ordnances—undetonated cluster bombs and other weapons left over from the Vietnam War—in Vietnam and Laos. According to estimates, around one third of Laos remains contaminated by such weapons.
He "always had this keen interest in wanting to know the whole world," Jamal said. Fausett became fascinated by the issue after a 2018 summer internship in Singapore with Aelf, a cryptocurrency firm. He began visiting monasteries, temples, and schools in the region after the internship, stopping to make donations and even assist with small construction projects.
Fausett's friends said that while they knew he felt strongly about Southeast Asia's unexploded weapons, Fausett never mentioned the philanthropic work he had done. They learned of it at his memorial service, which was held in September in Los Angeles.
This tendency to "hide a lot of the good things he did," as Jamal described it, was mirrored in the generosity Fausett showed his friends. According to them, Fausett was often the first to step in to help solve a friend's problem. He always did so, however, without calling attention to himself.
"That's the thing I admired most about him," said fourth-year Claude Richoux, "how he would just help other people a lot and be very low-key about it." Richoux, who helps run the quarterly garty—a party meant to create a safe space for queer students—mentioned that Fausett was quick to offer to reach out to his brothers from Alpha Delta Phi (Alpha Delt) for event space.
Stephens described Fausett's frequent visits to their apartment for dinner and long talks, as well as the enthusiasm with which he commissioned a painting from a mutual friend during a house auction first year.
"He supported his friends in a way that not a lot of people do," Stephens said.
According to Stephens, Fausett was able to form close friendships with a wide variety of people, from his Alpha Delt brothers to his first-year housemates in Burton-Judson's Linn-Mathews House—a quality that perhaps stemmed from his willingness to listen.
Stephens noted that while they often disagreed politically with Fausett, this never inhibited their conversations.
"A lot of people…are willing to debate before they talk to you," they said. "Asher wasn't one of those people." When it came to personal topics, too, Fausett was always attentive: "He made you feel listened to, in a very specific way."
For Jamal, Fausett's devotion to his friendships was part and parcel of the enthusiasm with which he lived life. He recalled that a year ago, Fausett's parents wanted him to take a quarter off after he suffered an injury that resulted in a concussion and nerve damage; he was having difficulty walking, and the heavy medication he was taking left him cloudy. Fausett ultimately convinced his parents to let him return to school for fall quarter. Soon after his return, he quit all the prescription drugs at once.
"He had a miserable week, but then wound up having one of the best quarters of his entire career here," Jamal said.
Fausett, he added, was "dedicated…to being where he wanted to be, doing the things he wanted to do. He didn't let a fairly severe medical issue stop him at all. He was barely slowed down, honestly."
Fausett's family and friends ask those wishing to honor his memory to donate to Legacies of War, an organization that clears cluster bombs from Laos and assists Laotian victims of explosions.