College students are notoriously hungry. But what's the only thing hungrier than a college student? A college squirrel.
Whereas normal squirrels eat acorns and nuts, the Sciuridae uchicago has been spotted eating just about everything under the sun—or more accurately, everything under a trash can lid. As a tribute to these rapacious rodents, we've put together an illustrated list of the weirdest, wildest things students have seen UChicago squirrels eating.
12. Banana – Wolf Hertzberg, fourth–year; Alice Cheng, third-year
While tame in comparison to some of the later items on this list, watching a squirrel eat a whole banana with its bare paws is a sight to see.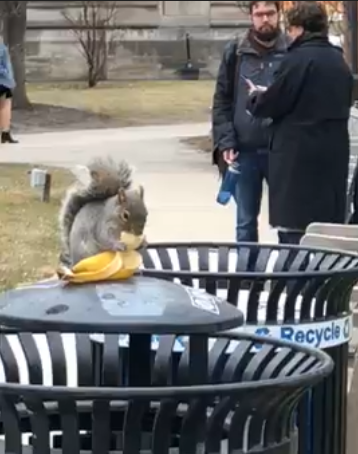 11. Apple core (out of a student's hand) – Olinka Regules, third–year
We wish we had actual footage of this to show you such a magnificent feat, but when life takes you by surprise, who could blame you for forgetting to hit record? Should we be more concerned about squirrels' lack of personal boundaries?

10. A bagel – Wolf Hertzberg, fourth–year
Forget the latke-hamantash debate; the truly irresistible Jewish food is the bagel, as this squirrel knows. Sure, the bagel is twice its size, but why should that stop it?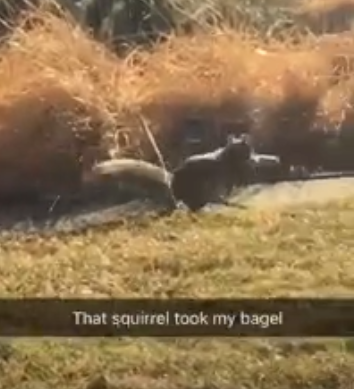 9. Sweet potato fries – Helen Xia, first–year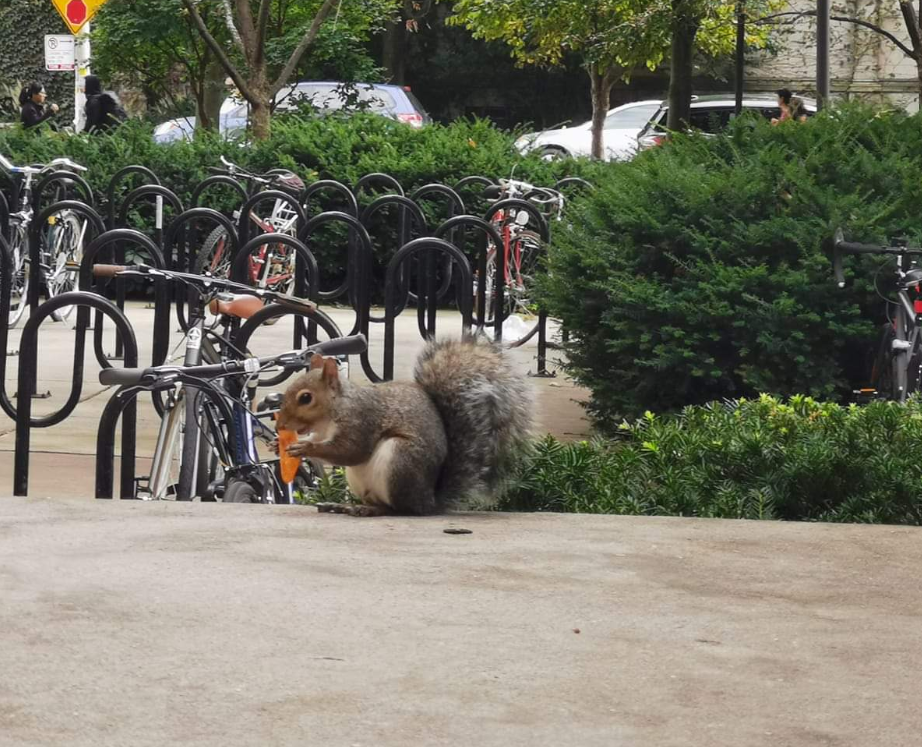 Are sweet potato fries healthier? This squirrel seems to think so.
8. Quiche – Galen Jiang, third–year
At least, we think it's a quiche.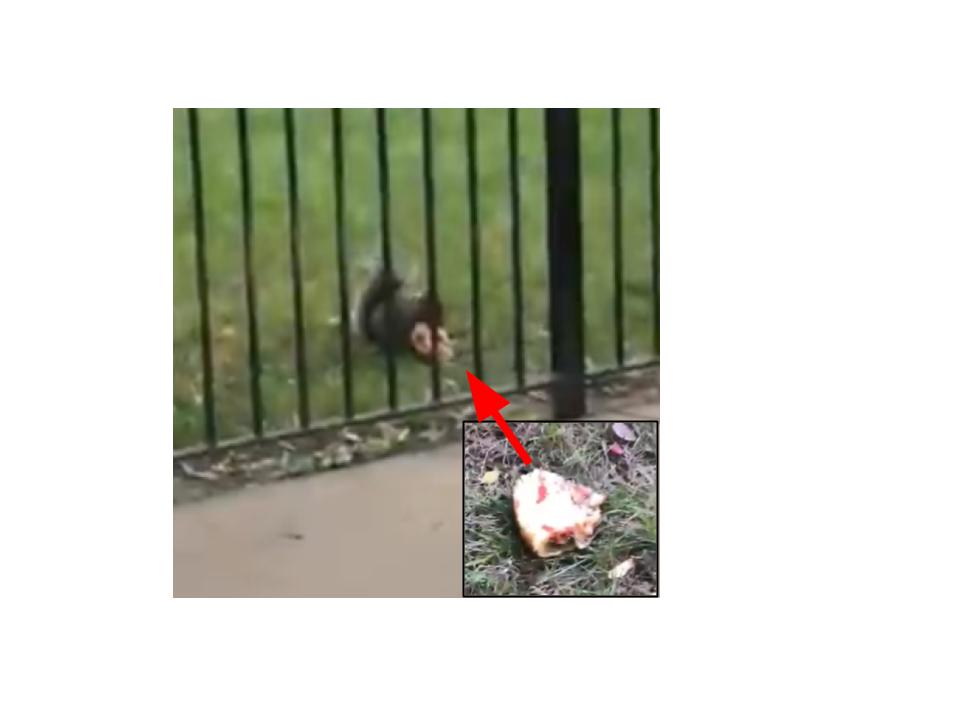 7. Candy wrapper remnants – @uchicago_squirrels, Lisette Gonzalez, third–year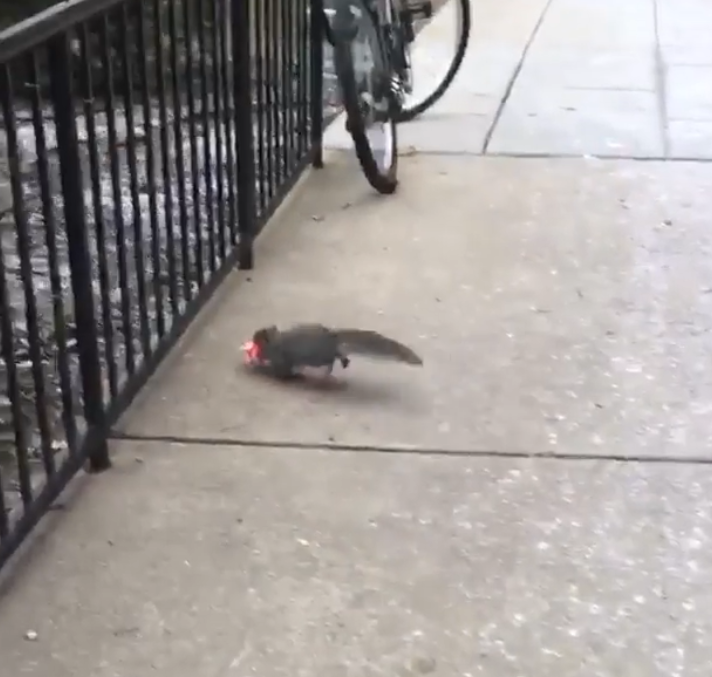 Like taking candy from a baby.
6. Churro – Claire Holland, fourth–year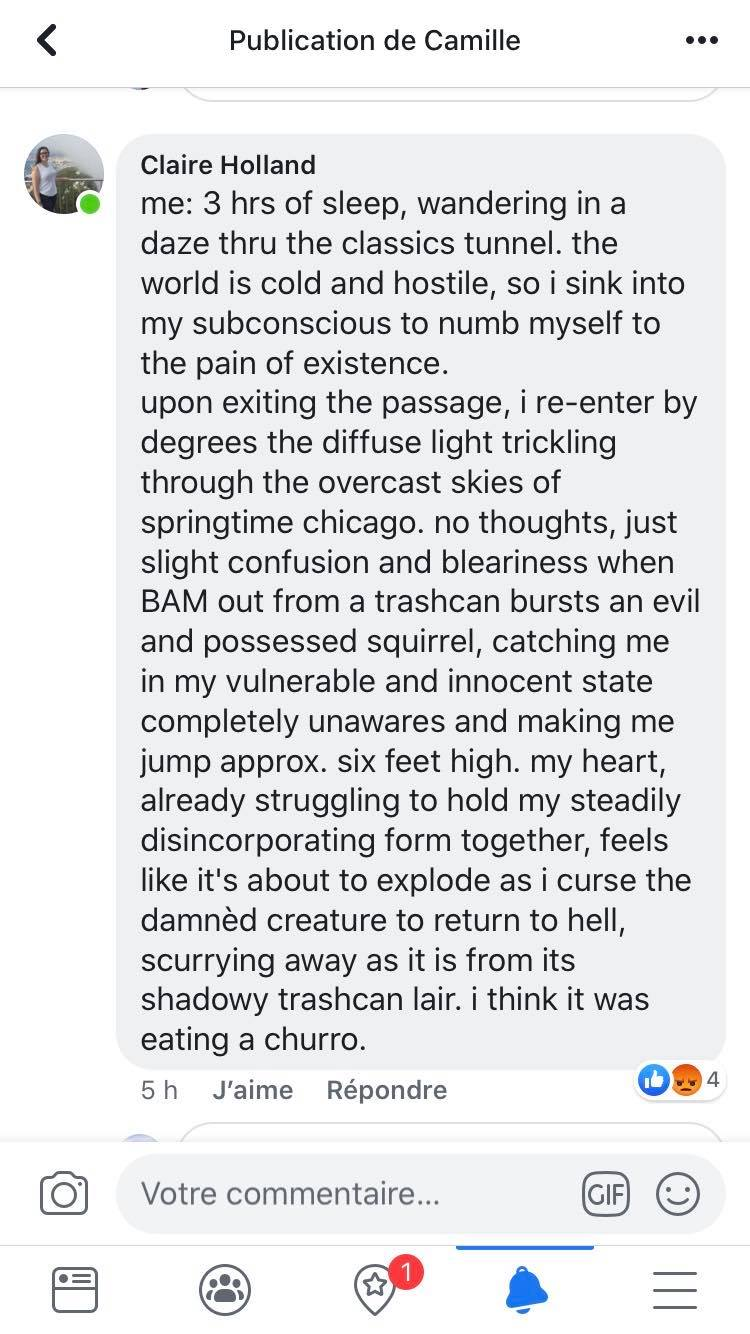 Just… wow.
5. One whole donut – Christina Stebbins, fourth–year
But was it yeast or cake?
4. Cookies – Emilie Blum, first–year; Sophie Singer, third-year; Brooke Davis, first-year; Andrew Olmstead, fourth-year
This was the most common consumption students came across on campus, with the squirrels' favorite appearing to be sugar cookies.
3. Blueberry muffin – Kenjiro Lee, fourth–year
A squirrel was caught stealing an entire blueberry muffin from a student during breakfast hours…and proceeded to have a heart attack afterwards.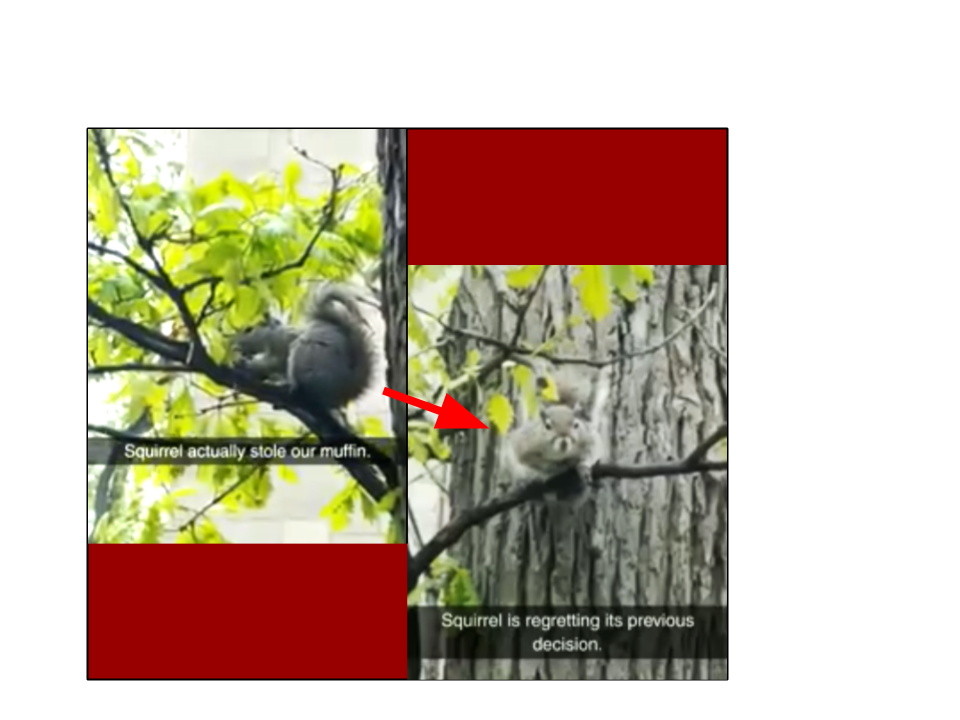 2. Pie – Isaac Rand, second–year
Filled with holiday spirit, this squirrel decided to join in on the feasting and eat a dining hall pie.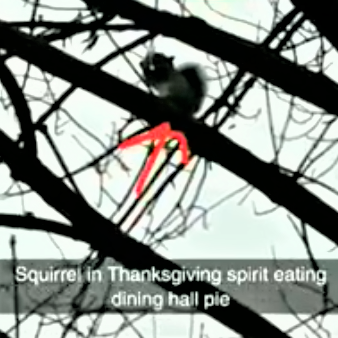 1. Another squirrel??? – Mimansa Dogra, fourth–year; Hannah Halpern, first–year; Sophie Singer, third–year
While we don't have video footage of this, the fact that it was brought to our attention more than once makes it worth noting. A quick Google search shows that squirrels can be cannibalistic—so after eating all of our sweets, maybe this is how they get their protein?