Muslim Action Network Brings Fresh Produce, Community Events to South Side Corner Stores
Inner-city Muslim Action Network is a nonprofit providing access to primary healthcare and making fresh produce available in underserved neighborhoods.
On West 63rd Street, an organization called the Inner-city Muslim Action Network (IMAN), whose acronym means faith in Islamic theology, has a sign right in front of St. Rita of Cascia Parish, a Catholic church.
IMAN is a nonprofit working to improve health and well-being in the inner city and on Chicago's South Side, in particular by providing access to primary healthcare and making fresh produce and healthy food available to community members and building community by ameliorating tensions between Arabs and African Americans.
One key initiative, IMAN's corner store campaign, aims to increase the amount of fresh produce and healthier food options in corner stores, many of which are owned by Arab immigrants. Corner stores are primary sources of food in many areas of the South Side, underscoring the importance of improving relationships between Arabs and their customers—primarily African-American and Latino residents.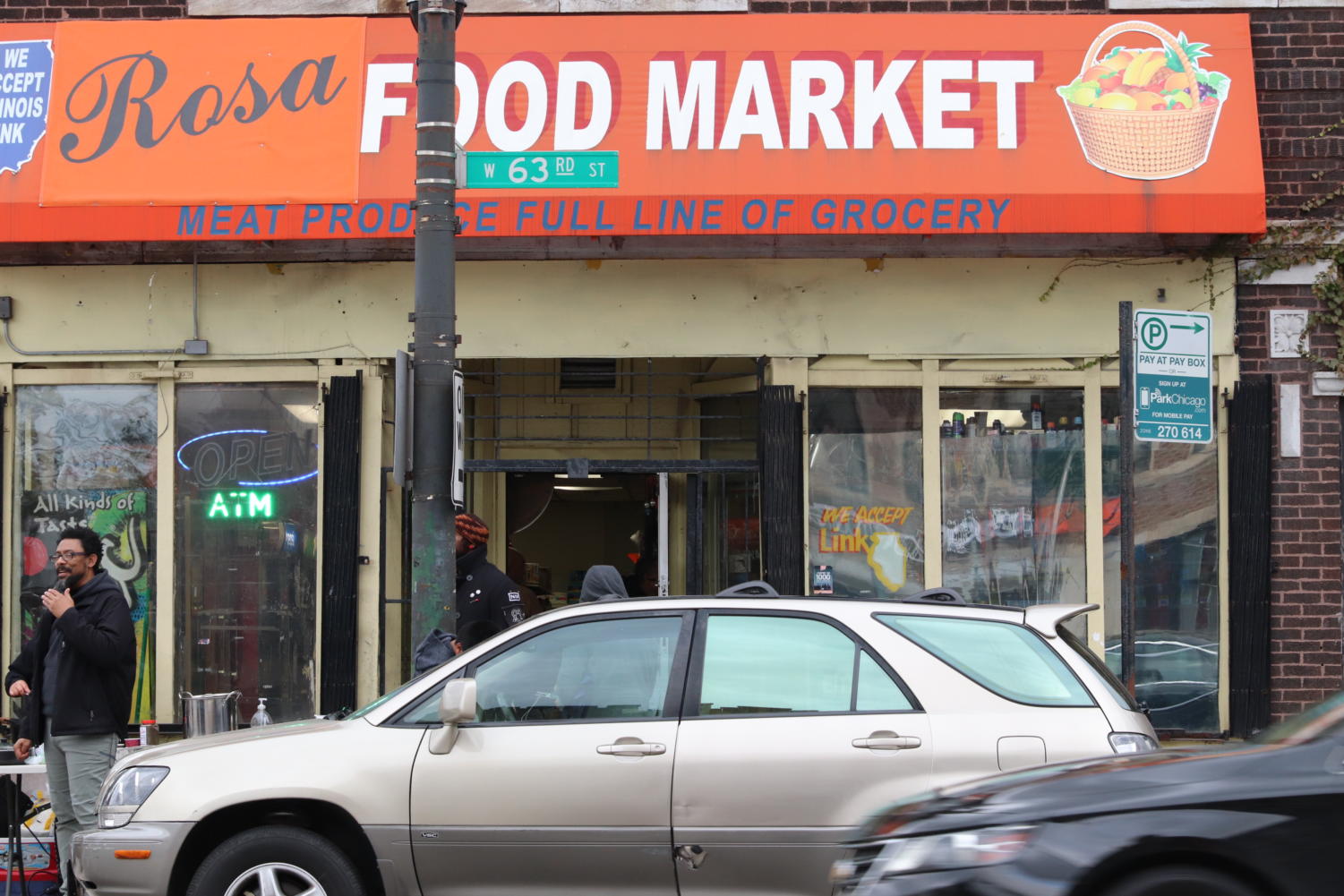 Although a large part of the campaign is about the provision of healthy food, IMAN also aims at improving relationships by alleviating conflicts between Arab storeowners and African-American and Latino residents.
"Talk to anyone in the community, and they will tell you about the tensions around these corner stores. Whether it's just the prevalence of tobacco, nicotine products and alcohol, junk food, expiring food, rotten meat and even outright racism from both the storeowners and the residents," Ahmad Jitan, a community organizer at IMAN, told The Maroon.
According to Eric Rodriguez, food ecosystems coordinator at IMAN, the organization's goal is to have both communities interact more substantially so they can unite over substantial similarities rather than remain estranged over superficial differences.
Food deserts, a term adopted by the United States Department of Agriculture in 2008 to describe areas with insufficient access to healthy food, are a significant concern in Chicago, prompting investigations by the United States Commission on Civil Rights in 2011 and featuring prominently in Rahm Emanuel's mayoral campaign in 2014.
Although supermarkets have opened on the South Side in recent years, notably Whole Foods in Englewood, Mariano's in Bronzeville, and—most recently—Jewel-Osco in Woodlawn, studies suggest that simply increasing the number of supermarkets doesn't effectively address food inequities and lack of access to healthy food. Access to healthy food is contingent on a variety of factors, such as income, availability of transport, neighborhood infrastructure, and equitable pricing across stores and communities. For example, a 2017 study suggests that diet-related health concerns correlate more closely with income and race than access to a supermarket does.
A 2018 study by researchers from UChicago, Northwestern, and Chicago State University found that although the number of supermarkets in Chicago increased from 125 in 2007 to 149 in 2014, including new stores in places considered food deserts, areas with extremely low food access in segregated, low-income regions didn't benefit much. Food insecurity disproportionately burdens racial minorities and low-income groups, the authors noted; the African-American community, which comprises only a third of the population, formed 80 percent of the residents of low food access areas.
Although African Americans form the ethnic majority of the South Side, there exists a significant Arab and Latino population as well. Estimates suggest that around 50,000 to 170,000 Arab-Americans live in Chicago. Many of these immigrants arrived in the early 20th century from present-day Lebanon, Syria, and Israel, while groups of Palestinians immigrated to Chicago after the Second World War and the 1967 Six-Day War. Consequently, corner stores, small businesses, and salons owned by Arabs became a fixture of Chicago's South Side.
Given that the South and West Sides of Chicago suffer the worst consequences of food insecurity, the authors of the study argue for solutions more comprehensive than building supermarkets, including reducing income inequality and improving public transportation infrastructure and community participation.
Many stores shut down in the area because they weren't profiting much, turning grocery stores into dollar stores where access to fresh produce and healthy food options remains low despite cheap food prices, Rodriguez said. IMAN has been trying to bridge that gap by bringing more grocery supplies to underserved neighborhoods.
"For decades, there has been a big marketing push that cooking is just a waste of time—you should let someone else do the cooking and just buy something prepared. That's affected not only people's health, but also the family structure, where people used to come together behind grandma or ma and cook together as a family. Now people are buying more prepared foods," he added.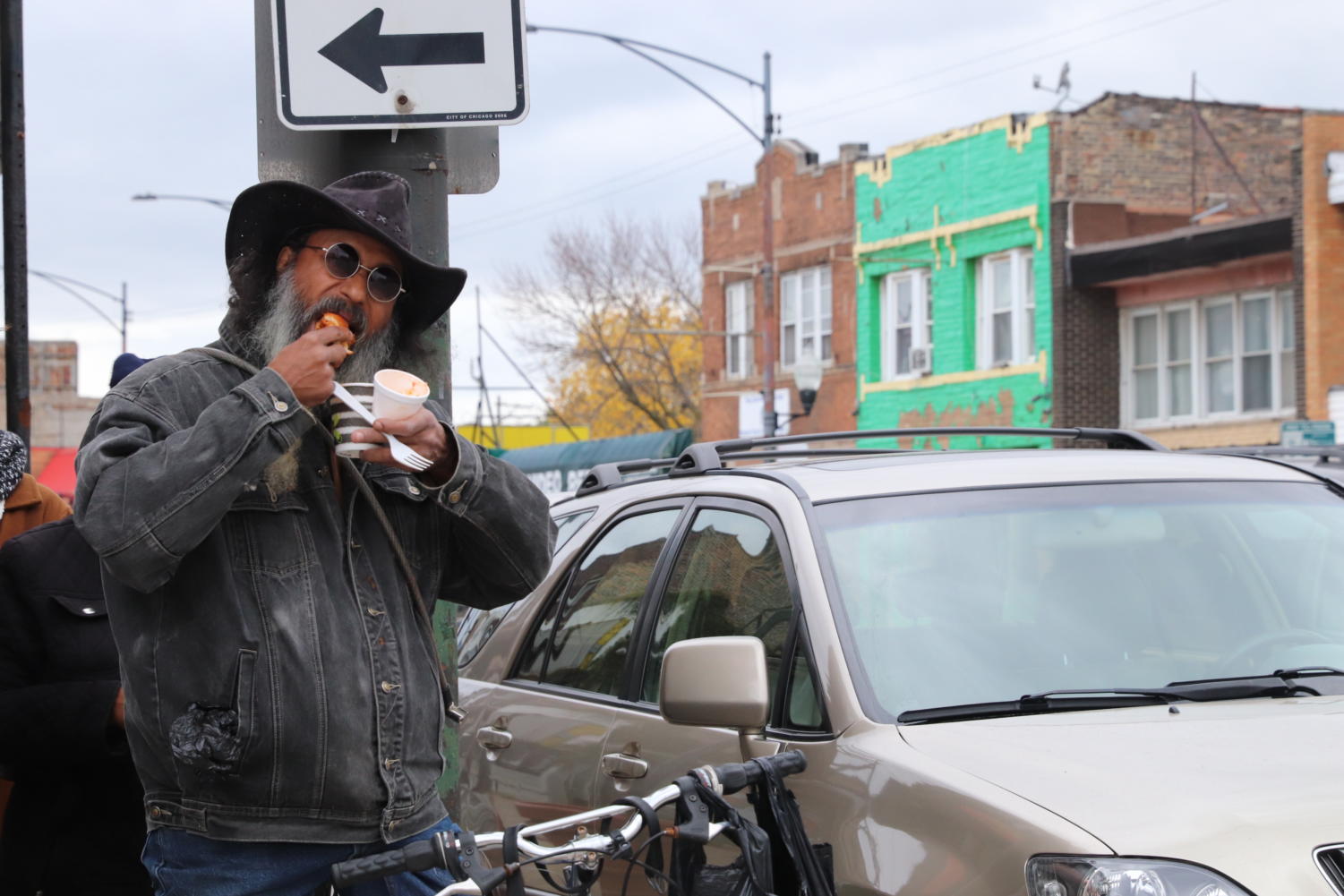 At "Refresh the Hood" events, IMAN sells smoothies, fresh fruits and vegetables in stores primarily owned by Arab-Americans to encourage storeowners to sell more fresh produce, and have music and a cypher—an impromptu gathering of rappers—outside to attract passing pedestrians and introduce them to the storeowners.
Speaking about a Refresh the Hood event that had taken place a few days earlier, Jitan said that the event livened up the corner, which was important given that corner stores do not have the best of reputations. After the event, he said, the storeowners were enthusiastic, not having seen such a response to their corner stores before.
"Every community wants and deserves nutritious options in its neighborhood, and it's just a matter of how we do that together," he added.
Sharing food is one of the best ways to let down barriers and begin a relationship, Rodriguez also said. At another Refresh the Hood, an Arab woman struck up a conversation with a few Black women, explaining to them how to make salsa from tomatillos, which are native to Mexico.
Some of IMAN's key techniques for healing racial tensions are simple: "We're trying to get people to introduce themselves and learn everyone's names, so that customers have a good experience and support the store, rather than thinking that the store owners only want to transact," Rodriguez said.
Other techniques involve physical changes to stores. Jitan says that corner stores are often architecturally unwelcoming due to features like bulletproof glass separating owners from customers, dim lighting, and cages as locking mechanisms. Therefore, part of IMAN's corner store campaign also involves renovating the facades of some stores to make them more welcoming spaces.
Being across bulletproof glass "can be very dehumanizing. You're already starting the conversation off the foot of mistrust," Jitan said.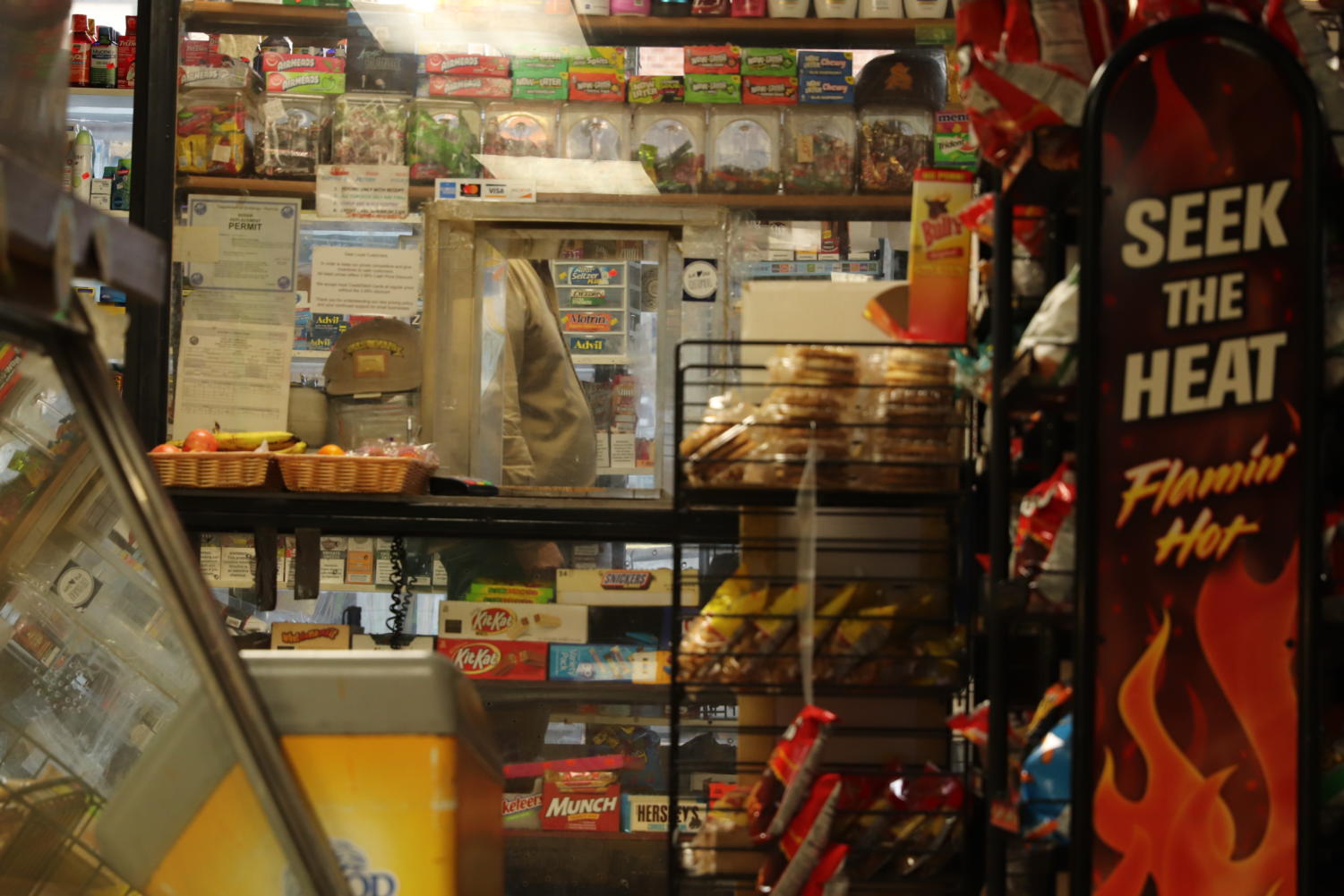 In addition to their corner store campaign, IMAN hosts farmers markets every Friday where local businesses sell produce, food, and other local products, as well as hosting cultural activities related to art and dance.
At the farmers market on October 11, dozens of people sauntered about; the chore of grocery shopping became a communal activity. While buying produce, people sampled smoothies, a West African soup, and other prepared delicacies. Arab immigrants, Latinos, African Americans, and families with children under 10 made up the crowd.
While people bought, sold, ate, and talked, a woman held a workshop teaching traditional Senegalese dance; almost everyone in the room learned and danced together. Over the course of one evening, people struck up friendships. One of those friendships was between two kids no more than a few years old and began very simply: "Will you be my friend?"
"The work [IMAN is] doing is good, trying to get people to eat healthier, eat better, less junk food," Kanan Ashkar, owner of a corner store at 63rdand Mozart, said at a "Refresh the Hood" event held on Tuesday. "The situation is what it is, but it's improving slowly."
Ashkar added that while he, unlike IMAN, feels that bulletproof glass is necessary for his store—"You have to protect yourself in case something happens"—he feels a sense of belonging in the neighborhood, something that has grown over time since his first days in the U.S.
"I've been in this neighborhood for more than thirty years, and I've seen many kids grow up," he said. "So of course I get along with them well. My children have also grown up here and have a life of their own in the neighborhood."
In addition to its work in corner stores, IMAN grows fruits and vegetables at its community garden on Fairfield Avenue to then distribute among the community. They hope that in the future they will be able to involve the community in growing their food as well.
"The more that people began to tell each other their history, I've seen that they begin to treat each other better and more like family. I've just seen people laughing together more and mixing more. I've also seen people trying to become bilingual and practicing languages," Rodriguez said. "Hopefully once we share recipes, we can open our homes to people of different colors and backgrounds."