Sanders and Warren Tie for Delegates at Satellite Caucus Organized by UChicago Students
24 Iowans came out to the Hyde Park location to declare their support for candidates in the 2020 Democratic Party presidential primary.
Senators Bernie Sanders (A.B. '64) and Elizabeth Warren both received two delegates at the Iowa satellite caucus at University Church on 57th Street and University Avenue on February 3. Buttigieg was awarded the remaining out of the site's five delegates, which contribute to the overall state results.
The Iowa Democratic Party (IDP) introduced satellite caucuses for the first time this election cycle, approving a total of 110 locations.
24 Iowans came out to the Hyde Park location to declare their support for candidates in the 2020 Democratic Party presidential primary.
At 7 p.m., Hannah Gregor, a first-year graduate student at the School of Social Service Administration and the elected caucus chair, promptly called the caucus to order with a statement from the IDP Chair Troy Price. Quoting Price, she said, "Together we can turn Iowa blue and take back the White House."
Gregor and fellow Iowan, James Skretta, a Ph.D. student in the music department, organized the satellite location.
In the final results of the first round, all candidates with support were considered viable, so there was no need for a second round alignment. Warren won over the room with 11 caucus-goers. Nine caucus-goers supported Sanders, and four supported Pete Buttigieg.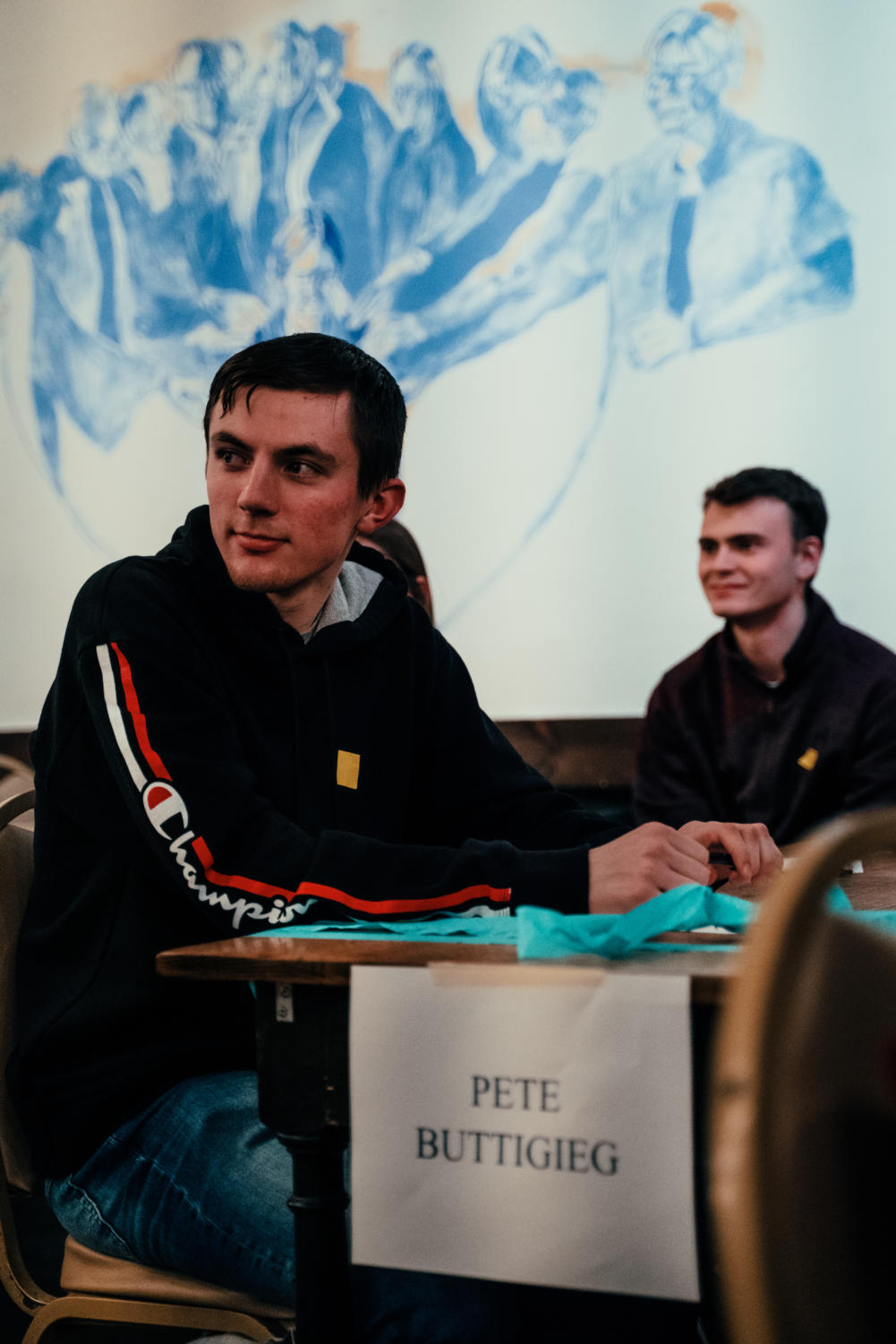 Third-year Amiela Canin, from Iowa, participated in the 2016 IDP caucus and expressed gratitude for this year's satellite locations, saying it was helpful for Iowans unable to travel to the state.
"I really appreciate it as a matter of convenience because it would be hard for me and a lot of other people to leave their daily life to go out of state," Canin said. "On the whole I think it's a great thing that we have satellite caucuses; it obviously enables people who could not otherwise caucus."
Johnny Stevens, a North Side Chicago resident from Iowa, was unable to attend the 2016 caucus, the first he was eligible to participate in, because he was going to college in California.
Stevens said he was not surprised by the results and feels the satellite caucus results will differ from the larger results in Iowa, saying, "A lot of them are at universities, so I think that skews it from the ones back home."
In addition to participants in the caucus, the Hyde Park location had more than 30 observers, some of whom advocated for candidates directly with caucus-goers.
Third-year Laura Sieh urged voters to support Andrew Yang, speaking about his electability and his plans for a universal basic income.
During a series of three talks advocating for specific candidates, UChicago law professor Geoffrey Stone stood in the middle of the room ahead of the first-round alignment and spoke in support of his former student Amy Klobuchar (J.D. '85).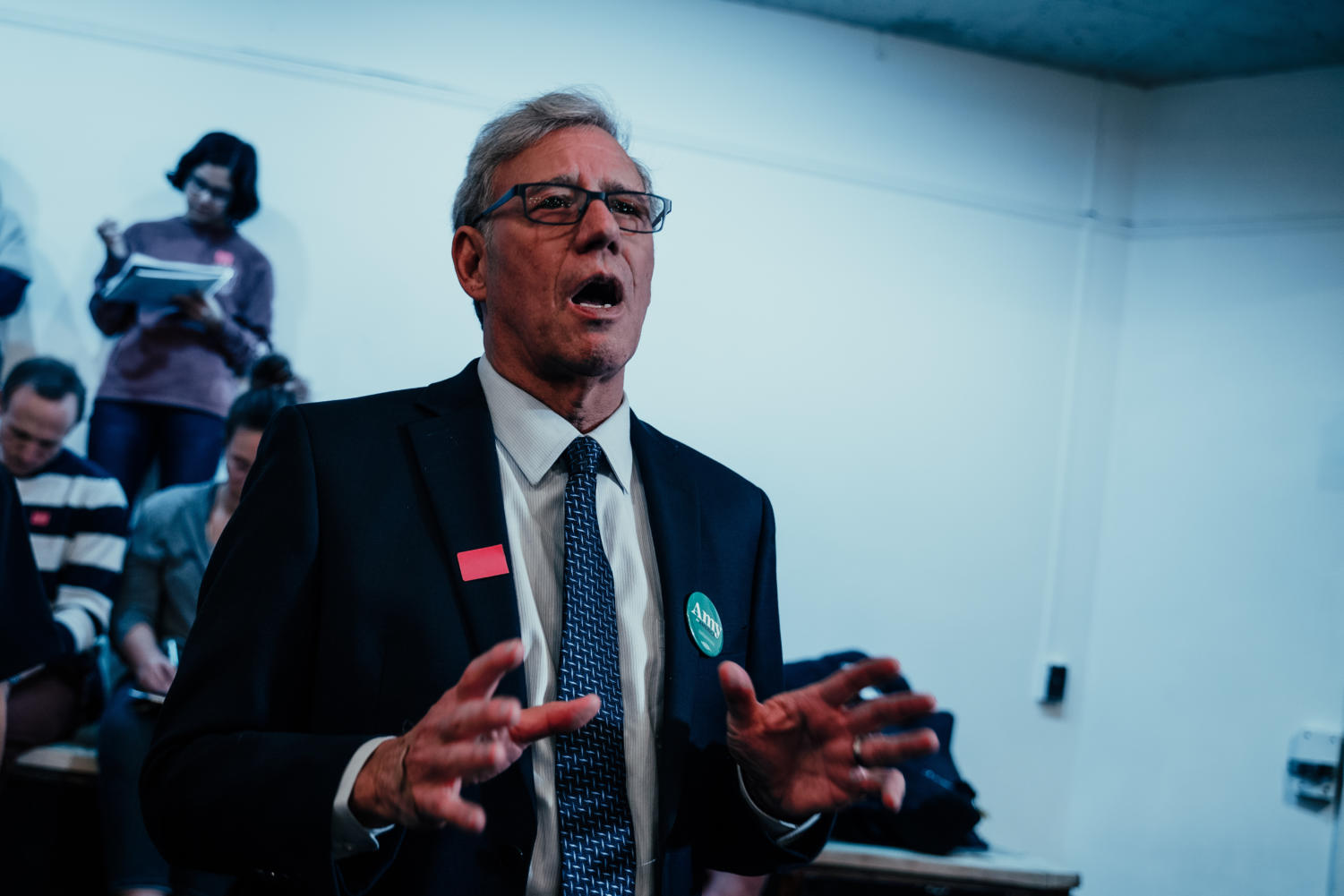 "That's a critical factor, it's getting a candidate who can win this election and get Donald Trump out of office and bring the democrats back to power. Amy, when it's all said and done, is the person I am most confident has the ability to do that," Stone said.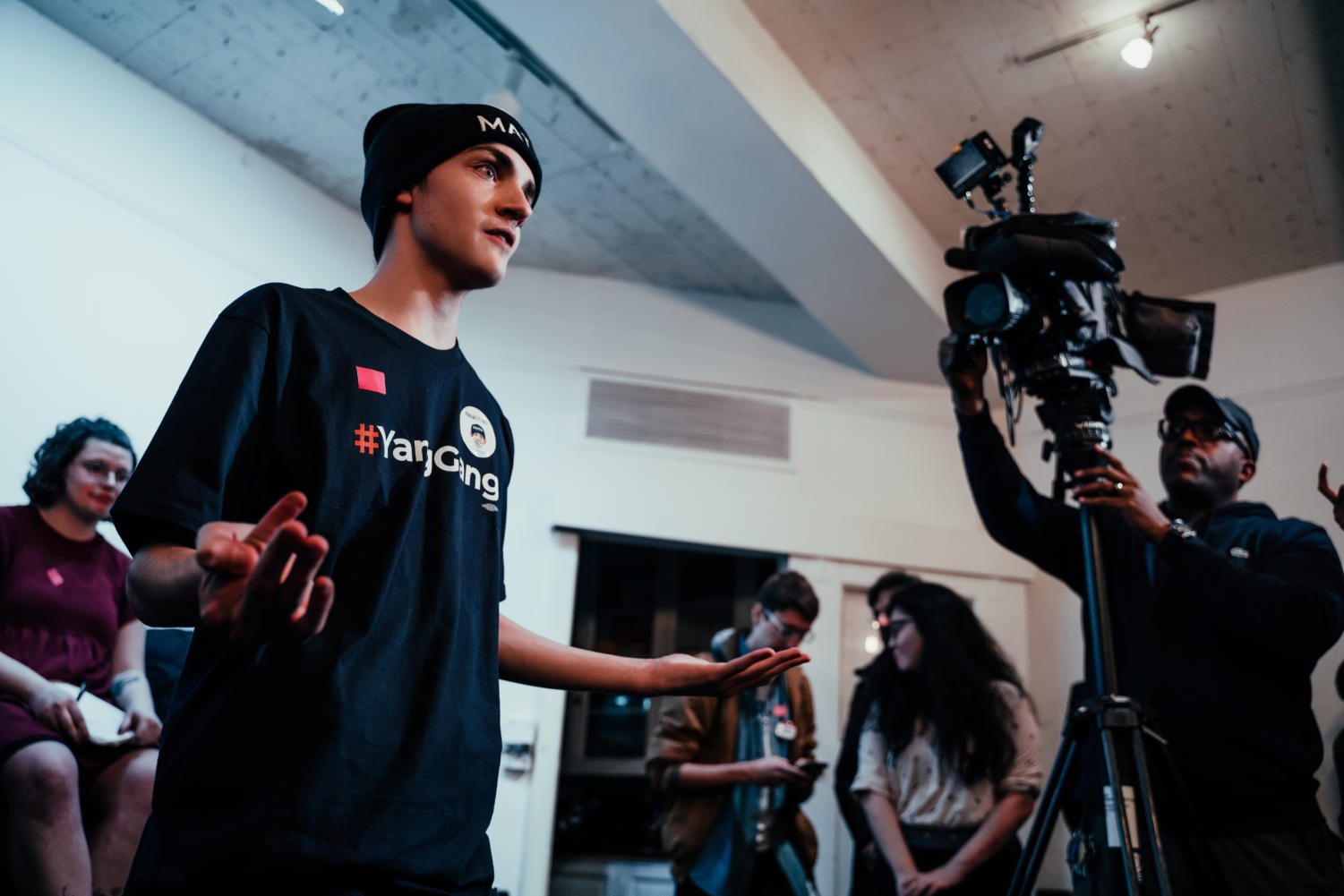 Advocates for Yang and Warren also spoke to the room after the formal start of the caucus.
Students from a UChicago class taught by Erin McFee, Political Anthropology, also came to observe and talk to caucus-goers.
The results were announced by Gregor at the end of the evening. Afterward, caucus-goers were given the opportunity to advocate for party platform resolutions; however, no participants offered any platform suggestions, so the caucus was adjourned.