Authentic, Goofy, and Selfless, Max Lewis "Would Always Fill the Silence"
Max Lewis, who passed away in early July, was a vibrant presence on and off-campus.
He was "the most authentic person you ever met," said fraternity brother and best friend Zachary Cogan. "If anybody needed help, he would be the first to offer," said childhood friend and college classmate Andrew Goldblatt. He was "such a goof" and "literally the worst dancer ever," said close friend second-year Madeline Zuckerman: "He always would just do too many movements."
Though his time at the University was brief, rising third-year Max Lewis, who passed away early last month from a gunshot wound sustained aboard the Green Line, was well loved for his genuine, selfless, and bright soul.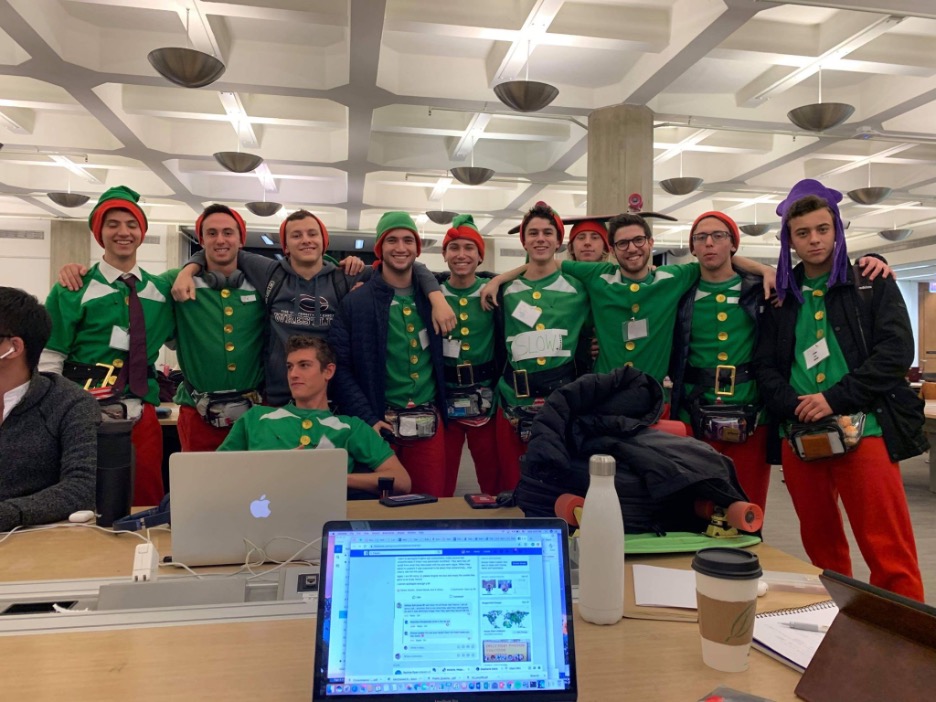 Cogan first met Lewis while rushing during their first week of college. "I had to reintroduce myself to Max basically every day because he kept forgetting my name," Cogan said during his eulogy at Lewis's funeral. "On our first night of pledge, I asked Max how his classes were going, and once again, he reintroduced himself to me." But after the initial mix-up, Lewis and Cogan became fast friends: They frequently planned their classes together and took long walks where they talked about their lives, girls, and their futures. "We became very, very close. And it was solely because of the ability to talk so open[ly] and judge[ment] free…that me and Max had a very strong relationship in the beginning."
In the two years Cogan knew Lewis in the Alpha Epsilon Pi (AEPi) fraternity, he also witnessed Lewis's rapid growth into a leader on campus. "Max got to the point where he was able to command the room," Cogan said. When Lewis ran for president of the AEPi fraternity during the winter quarter of his second year, Cogan said Lewis was the clear winner of the election and described him as the "epitome of what we wanted as our president."
As the leader of his fraternity, Lewis inspired his brothers with his selflessness. One of his first tasks as president was to find tenants to occupy the seventeen bedrooms of their fraternity house. "Max decided that he would take the worst room in the entire house so that other people were more likely to move in," Cogan said.
But Lewis's kindness and generosity extended beyond his AEPi brothers. Goldblatt had known Lewis since they started sixth grade at the same school together. He recalled how Lewis had offered to pick up and store furniture Goldblatt had purchased on Facebook Marketplace last summer. "I was back home in Colorado. He was in Chicago," Goldblatt said. "He [ran] around Hyde Park to pick up a nightstand and table chairs for me and store them at the frat house until I came back in the fall."
Lewis also joined Promontory Investment Research the fall of his first year. Ekin Zorer (A.B. '20) and James Chou, a then-second-year, interviewed him. Interviewees were expected to give thoroughly researched answers to previously emailed questions testing their business acumen. After providing an impressive stock pitch on European wind turbine manufacturer Nordex SE, Lewis was asked for his thoughts on the best value restaurant in Hyde Park.
"Some people named Nella. Some people named Noodles, etc…just because of oh, the food, the ambiance, whatever," Chou said. Zorer added, "Max was just like, 'Soup kitchens. Free food. Infinite bang for your buck.'…There were no supporting arguments, nothing…he just thought he cracked the code."
"And we're like, okay, continue," Chou recounted, laughing. "And he was like, oh I thought that was, that was it, I think. And it was just so funny seeing him panic afterwards…throughout the interview, he was just saying, I'm so sorry, I'm so sorry about that."
Nonetheless, both were impressed by Lewis' passion for finance, which made him an easy admit. "During deliberations, I remember that…people said they needed [his] energy in this club," Zorer said. Though he did not realize it at the time, Chou also came to see Lewis's offbeat answer as on-brand of his character: "We just figured that [his soup kitchen response] was a very Max thing to do. Well, I didn't know it was a very Max thing to do at that point, but I just thought it was charming."
When Lewis was a new recruit at Promontory, he breathed life into the hour-long training sessions on late evening weekdays. "He just had the sense of this social skill that he could bear the responsibility of the whole [class] and make you, the presenter, feel good, by asking questions," Zorer said. "He would always fill the silence."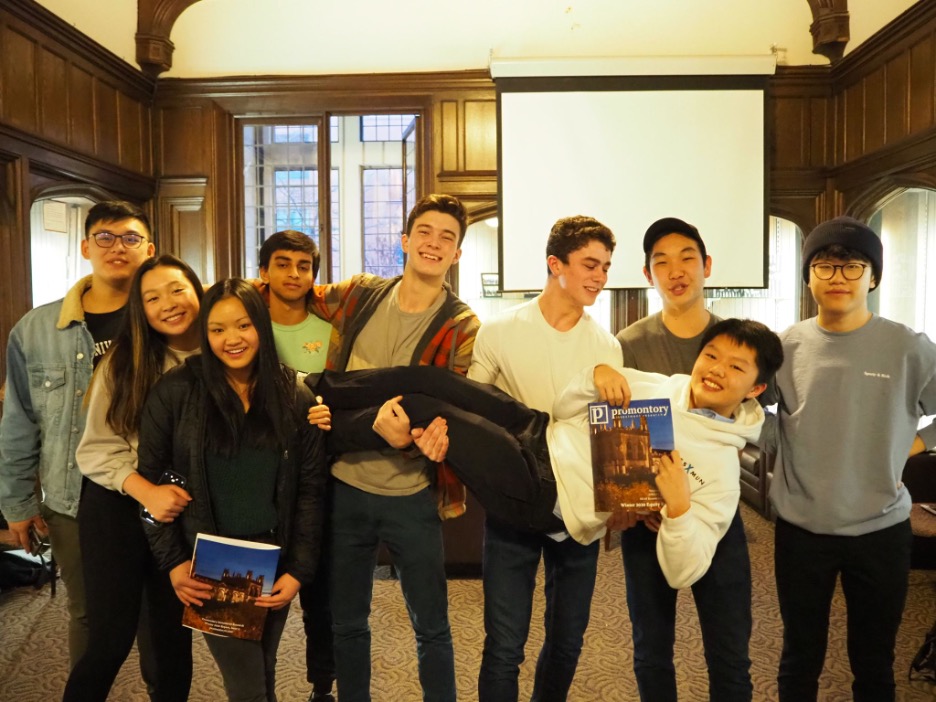 In Promontory, Lewis rose to the role of analyst and, eventually, Head of Operations. His exuberance continued to contribute to the club, sometimes in amusing ways. In what Zuckerman joked was probably his first and last attempt at graphic design, Lewis redesigned Promontory's logo for club hoodies. "I've worked so hard on these," she recalled him telling her during a visit to the AEPi house. Much to the amusement of the board, he spelled Promontory in an upward zigzag inspired by the stock line in the viral "stonks" meme. "It was atrocious," she said.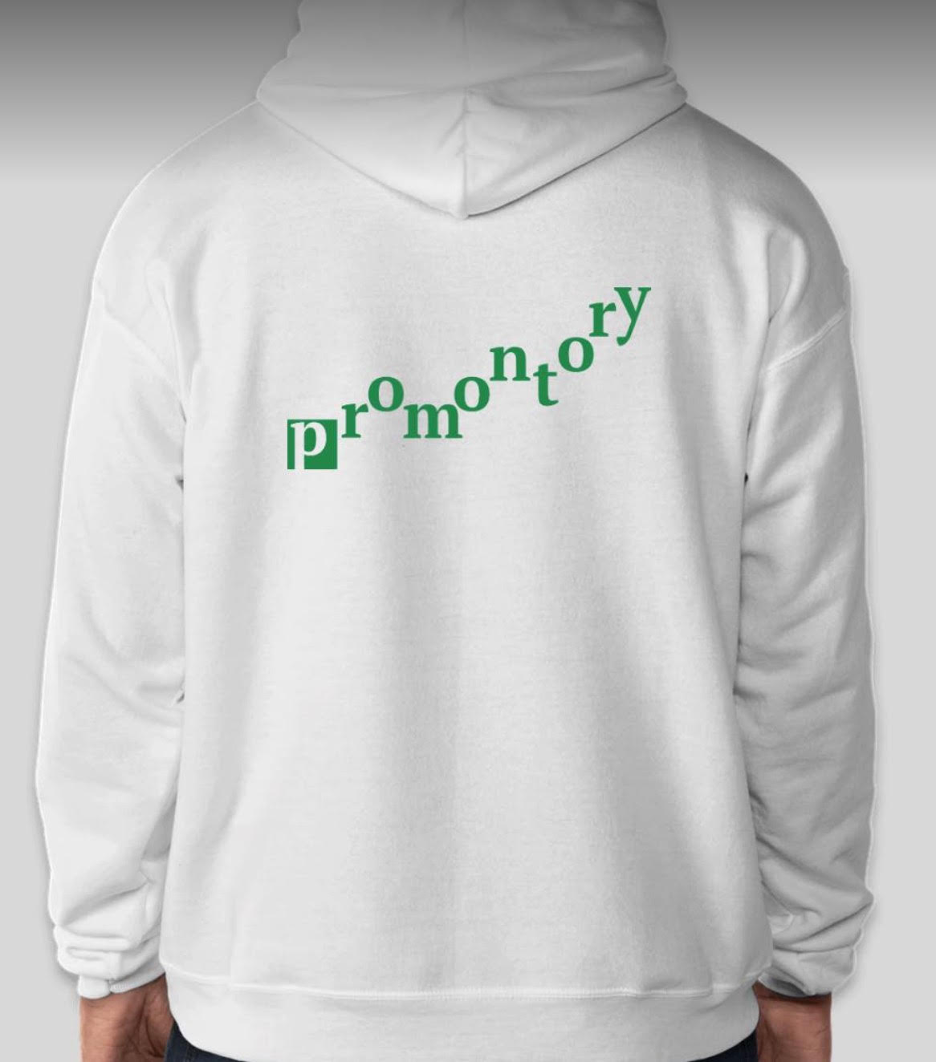 Lewis was also an active member of Chabad since his first year and developed a close relationship with Rabbi Yossi Brackman, with whom he shared a birthday. He joined the Sinai Scholars program, in which members explored their Jewish identity and community by studying classical texts and attending social events. At the end of the program, Lewis was offered the opportunity to design an art project that represented his experience as a scholar. Max sent Rabbi Brackman three pages of code to a website that produced a digital art installation of the Star of David in the form of a fractal.
"This piece of artwork is meant to symbolize the fact that within every Jew there is a connection to [God] whether they know it or not. This is symbolized by the fact that the Star of David repeats continuously at every level of the fractal," Lewis wrote on his website. "Finally, the artwork will react and distort based on sound inputs to signify the fact that beyond the written history of Judaism, there is also an old tradition that must be preserved through passing it down between the generations."
It was the "most creative" submission Rabbi Yossi Brackman had seen in his fifteen years of running the program, he said during the eulogy he delivered at Lewis's funeral. "I was simply blown away. The depth. The understanding."
In college, Lewis majored in economics and computer science. Though Lewis was pursuing a career in finance—he received an investment banking internship offer for his junior year summer about ten days before his passing—he had been interested in technology since he was young. Lewis's mother recalled an extensive project Lewis undertook in sixth grade, in which he created ozone in their kitchen to purify samples of pond water he collected from his school: "You could smell it…like [how] after a thunderstorm you can smell ozone," she said. "He was quite the perfectionist."
Lewis was a dedicated member of the robotics team from sixth to ninth grade. He continued to build various mechanical contraptions even after he left the team, including an air drone whose parts were magnetically detachable as protection against impact. He also loved cars—his favorite was the Porsche 911—as well as airplanes, helicopters, and various military machinery. He once asked a girl to a high school dance with 3D-printed flowers.
Outside of academics, Lewis loved nature and exercise. He grew up in Denver, Colorado, where his family would go on yearly hiking trips up from Aspen to Crested Butte. Another popular destination was the Coyote Gulch in Utah.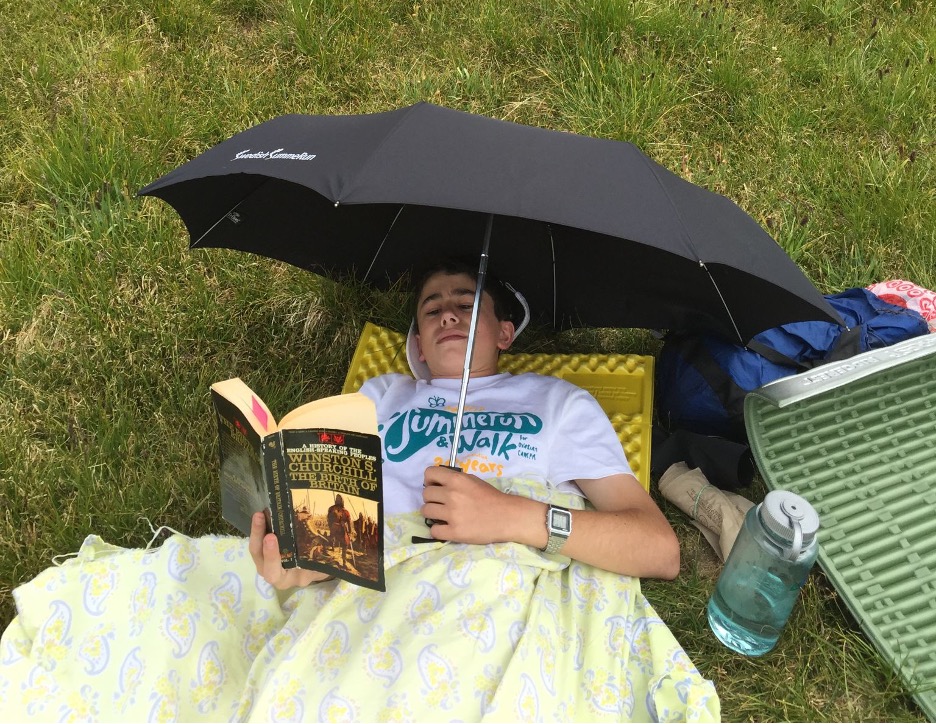 Lewis loved running and ran cross-country in high school. Even at ten years old, he placed highly among grown men in a 5K his family organized to fund research for ovarian cancer detection and prevention.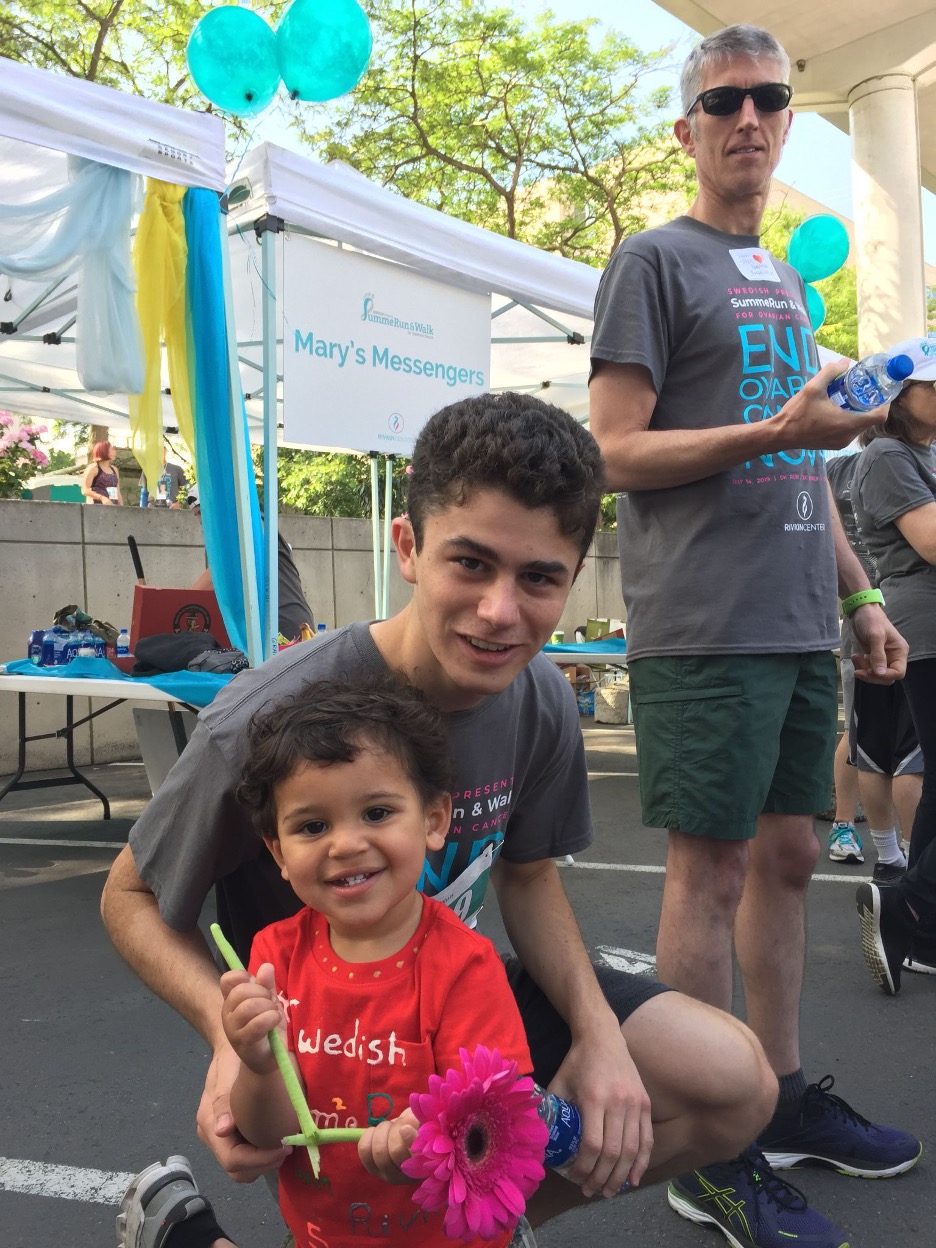 Goldblatt said he once spotted Lewis running home from robotics practice one weekend—a distance Goldblatt estimated as eight miles. Lewis was often seen running across UChicago's campus as well, whether it was between Renee Granville-Grossman and Campus North, from food station to food station in the dining halls, or across the Midway at 2:30 a.m. to a friend's apartment.
Lewis was also a major foodie and loved eating at Plein Air; he particularly liked the restaurant's chipotle chicken club. To preserve his health, however, Lewis maintained a strict practice of eating chicken breast, brussels sprouts, and rice for almost every dinner. Lewis also loved oatmeal with oat milk and a marshmallow—not just in the mornings, but also at 4 p.m. in the afternoon. On special days downtown, he ate at avec, Cira, Cabra, and Le Colonial.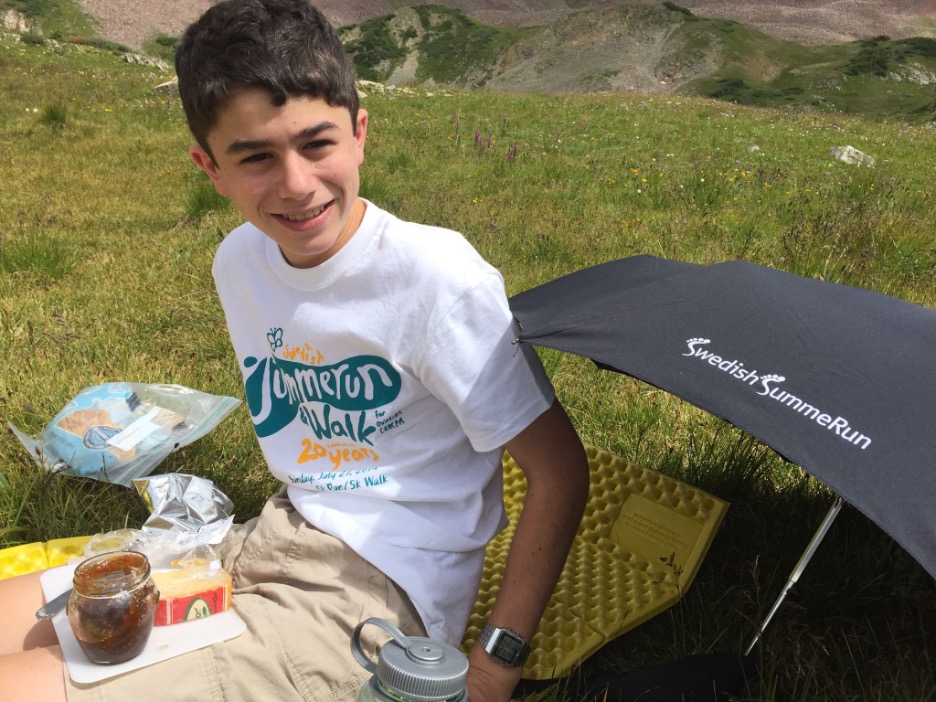 Several months before Lewis's passing, the question of Chicago's best value restaurant arose again during one of Promontory's general meetings. Yet again, Lewis offered a memorable answer, but his response had evolved into one in which he prioritized community over bang for buck. "Being the absolute goon and goof that he is, he did Bartlett [Dining Hall] as the best restaurant," Zuckerman said. "He was like, the vibes are unmatched. It's a great location. The whole campus comes together. It was very much like, maybe the food's not great, but the times are good."
The night after Lewis's funeral, his family hosted a dinner where friends set off fireworks—Lewis loved fireworks. In consonance with Lewis' ever-joyful presence, the event was not a somber affair: instead, it was filled with sounds of laughter and memories of Lewis.
Those who wish to donate in Lewis's memory can do so through his GoFundMe page. Proceeds will be donated to a charitable organization decided by Lewis's family.