UChicago Medicine Helps Local High Schoolers Navigate Health-Care Careers for Second Year
The Heart and Vascular Center mentorship program, which was launched in 2020, pairs high school students on the South Side with health-care professionals and offers hands-on training.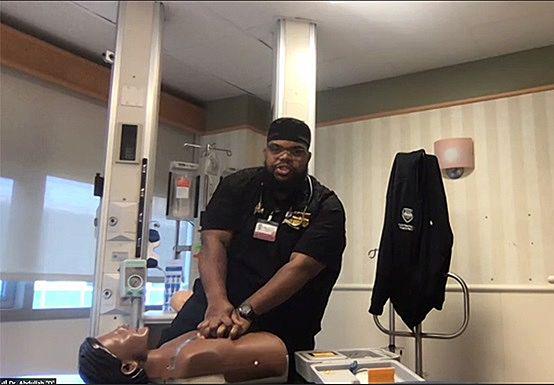 The UChicago Medicine (UCM) Heart and Vascular Center (HVC) mentorship program, which seeks to expand access to opportunities in the health-care industry for high school students on Chicago's South Side, is finding success during its second year.
The program was launched virtually in October 2020 in response to the national reckoning regarding racial injustices. Codirector Bryan Smith explained, "What we could do was to help to train the next generation of physicians, especially those who are underrepresented minorities and don't have access to a lot of the resources we have at the University of Chicago."
HVC started recruiting participants from the South Side over the preceding summer. Valluvan Jeevanandam, director of HVC and chief of cardiology at UCM, told The Maroon that they knocked on the doors of local families and called principals of South Side high schools so that more students could learn about the program.
The program accepted 15 students for the first cohort. Although the program is selective, Smith underscored elements of the application process designed to promote equitable admissions: There is no application fee, and program directors look beyond academic indicators such as GPA.
"We don't want students who are just academic superstars—we want students with passion," he said. "Sometimes all students need is a spark to unleash their passion, so students who may not be doing as well in school as they want to may be right for our program."
Hands-on activities are a key component of this year's program, including participatory demonstrations and opportunities for participants to shadow HVC staff members. Smith highlighted the virtual CPR workshops with Abdullah Pratt, an emergency medicine physician and whom Smith called an "instrumental mentor" who taught students how to perform CPR on pillows at home.
The close relationship between mentors like Pratt and students is an integral component of the program. Each student had one mentor who was assigned based on their primary area of interest. Mentors helped students plan and envision their careers, Smith said.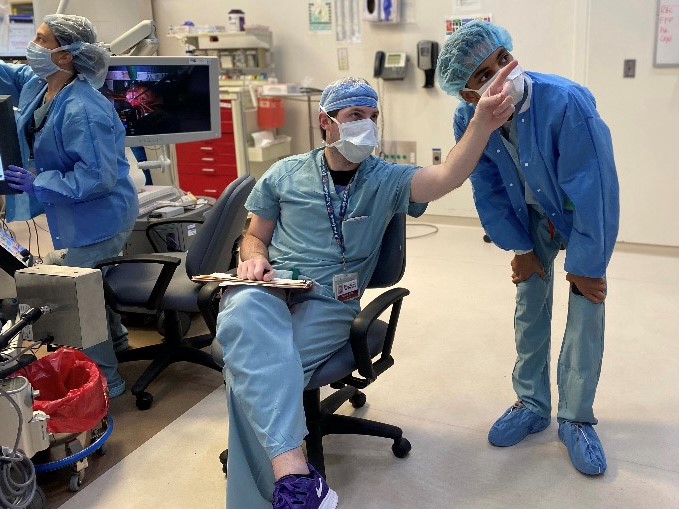 Both Smith and Jeevanandam feel grateful for the close relationships they have developed with students. "I love seeing the students, because as soon as they come into the room and they light up, they just bring so much energy and enthusiasm to everything we do," Smith said.
"We had a number of students who would shadow me and ask questions about how we manage patients…and it really just gives me an immediate perspective of my job," he said. "So as much as we can say that we give to them, I think they give so much back to us as well."
The learning experience continued over the summer through paid internships. Students interacted with health-care professionals to learn about medicine and other career paths. "Many of the students said it was one of the best summers of their lives, so it's really rewarding to hear," Smith said.
After the success of the first cohort, over 100 students attended the interest meeting for the program in 2021.
Jeevanandam said that the long-term goal is to have these students make an impact in health care and eventually return to mentor rising students.
"This isn't going to be an immediate effect, but if you don't start now, you're not going to see anything blossoming five to 10 years from now," he said. "Hopefully, within about six years, we should see some of them back the workforce."
In the meantime, Smith is hoping to launch more short-term projects, including research and volunteer projects, even after current students graduate from the program.
As the program continues to grow and evolve, Jeevandandam is sure that the central aspiration will remain: "The mission is the same: to give underrepresented students the maximum opportunity for exposure and mentorship and guide them to their next level of education so they can attain their goals."