"Laurel Hell" is Mitski's Take on Camp
A review of Mitski's recently released album, "Laurel Hell."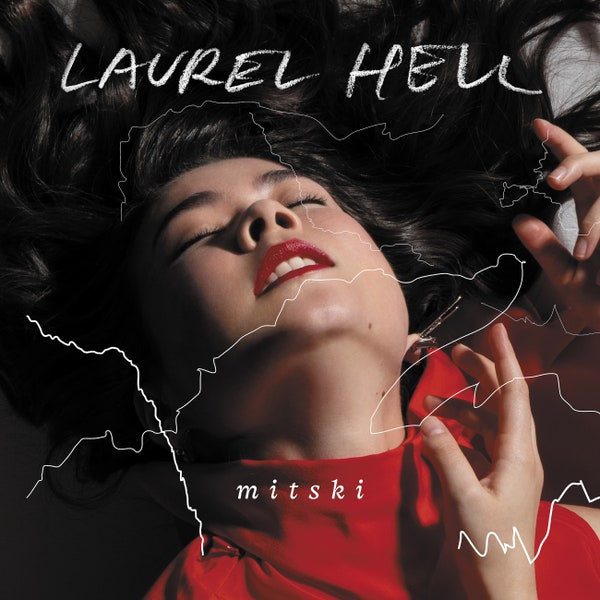 In a mere 30 minutes, Mitski cut deep and showed that she bled red like the rest of us, only to reveal it was corn syrup in the end. Laurel Hell marks Mitski's sixth studio album, emerging at the tail end of the artist's digital cleanse on Twitter and at the announcement of her opening for Harry Styles.
In the past year, Mitski has seen great success in her artistry, using her lyrics to tackle various perspectives in her work, ranging from a wife singing about her loveless marriage to a girl singing about the elusive American girl. Yet, Laurel Hell marks a turning point in Mitski's discography as she takes on a new feeling: the zeitgeist of today.
Much of the love for Mitski today comes from the waxing melancholy of her lyrics, evoking a sense of bittersweet nostalgia. The music of a young Asian woman looking wistfully into the past is rare representation. Yet, Laurel Hell is different, opening with the lyrics of "Valentine, Texas," where she asks, "Who will I become tonight?" as though peeking through the glitzy unknown. Then, Mitski transitions immediately to a jarring shift with "Working for the Knife," where she recounts the long and dreary road of an unchanging future under capitalism where one lives and dies by the knife. Then comes "Stay Soft," where she gleefully sings about how it's only natural to harden across the span of one's life for your softness leads you to hell. She effortlessly transitions into singing "Everyone," which comes across like an old man singing about life on the other side of the story—a man who chooses the good side, only to find out there wasn't that much of a difference anyway.
From here, she moves through a transformational sequence in "Heat Lightning" where she surrenders to the future, a future where the singer can't do anything. Then, she falls into a relationship with someone she doesn't love and perpetually becomes the bad guy because of it in "The Only Heartbreaker." When she does fall in love in "Love Me More," it is about the kind of love to fill her up to feel anything. Mitski sings like she is doing a solo at a karaoke party, belting out the words "Love Me More" over a neon backdrop of sound. After, she sings "There's Nothing Left for You," leaving the loveless normal to delve into a new future of complete romanticism, in which the world revolves around you.
"Should've Been Me" plays like a twangy new beginning, where the singer looks at the person their lover replaced them with and laughs at how they're simply a new iteration of the singer's own lostness. From her new beginning comes her end with "I Guess," sounding like a little girl in a musical, singing up to a fake moon on a stage, arbitrarily declaring the end of her story. Throughout the song Mitski thanks someone, although, a few listens in, I am still not sure who it is.
"That's Our Lamp" closes out the album, sounding like a satire of a love song where the singer cries about how their once passionate lover doesn't love them the same. The singer thinks about how their lover once loved them and the backdrop descends into a cartoonishly fun ending, like the ending of a '90s animation. Throughout the song, Mitski sings the line "that's where you end me," ending this saga with Mitski.
Laurel Hell plays like a saloon special and there's something hilariously camp about Mitski literally choosing to end a career of making music to survive like this. This is her version of adulthood in a year where the singer is comfortable prioritizing intention in her artistry. In a way, the things Mitski sings about are scary. As a Class of 2022 soon-to-be graduate, I'm absolutely terrified about the prospect of the real world where passion, zest, and true love are more like epithets than guarantees. Thinking about adulthood fills me with fear.
Despite the lyrics of "Working for the Knife" wondering about whether the road at 29 will be the same as it was in her 20s, Mitski releases Laurel Hell as the premier album in a career shift that she hopes will be marked with intention and purpose. At 31, Mitski's pivot signifies that life changes and that all of these worries we face become funny in retrospect. If albums had messages, Laurel Hell is, really, one of hope, where all of our worst fears are really our worst fears, and the cartoonish future we all imagine for ourselves really is like a cartoon. We're going to be okay.
The sound of Laurel Hell takes on influences from the pop style of the '90s and '80s, which comes through several songs in the rhythms and beats. Here, Mitski manages to exercise her artistry alongside her tasteful interpretation of camp to create an album about growing up fueled by all our anxieties to alleviate them. Still, despite the influences of past musical eras, the album is distinctly today—weaving in and out of stories about all our fears growing up.
Mitski's Laurel Hell is a coming-of-age album, and one that I think should be listened to in full because of it. It plays out like a story, where the listener must give the album a little time to "get it." Just like the first lines of the opener of the album "Valentine, Texas," it is up to the listener to step carefully into the darkness. After all, they are the first steps you have to take in order to grow up.