What is the Workers' Rights Amendment, the First Amendment on Illinois Ballots?
On November 8, Illinois could become the first U.S. state to ban "right-to-work" laws.
On November 8, Illinois voters will be faced with a question on their ballots: whether or not to vote in favor of an amendment to the state's constitution—"Amendment 1" on the ballot, also known as the Workers' Rights Amendment (WRA). 
The amendment would guarantee workers' right to unionize in the state constitution, and it would ban "right-to-work" laws, which prohibit employers from requiring their workers to join unions. These laws are present in 28 states across the country. If passed, Illinois would be the first state to implement such a measure. 
The exact text of the WRA's provision on right-to-work laws is as follows: "No law shall be passed that interferes with, negates, or diminishes the right of employees to organize and bargain collectively over their wages, hours, and other terms and conditions of employment and workplace safety, including any law or ordinance that prohibits the execution or application of agreements between employers and labor organizations that represent employees requiring membership in an organization as a condition of employment." 
The Illinois Constitution was ratified by the people on December 15, 1970 and became effective on July 1, 1971. Since its adoption, 14 amendments have been approved and amended, with the most recent being added in 2016. 
1935-2022: A Brief History of Labor Legislation 
If passed, the WRA would build on decades of labor organizing nationwide, statewide, and citywide. Workers across the U.S. have been afforded the protection to unionize and collectively bargain since 1935, when the National Labor Relations Act (NLRA), also known as the Wagner Act, was passed. Then President Franklin Roosevelt signed the bill into law, officially establishing the National Labor Relations Board (NLRB) and guaranteeing workers "the right to self-organization, to form, join, or assist labor organizations, to bargain collectively through representatives of their own choosing, and to engage in concerted activities for the purpose of collective bargaining or other mutual aid and protection."  
Since its establishment, the NLRB, consisting of five members appointed by the President, has arbitrated labor disputes and enforced workers' right to unionize. Most NLRB members are attorneys with labor law experience, often holding either staunchly pro-union or pro-management positions. 
By the end of the 1930s, the number of women who belonged to unions had skyrocketed to 800,000, a threefold increase from the years before the NLRA. These successes were hard fought, built on the backs of workers who spent years striking, clashing with police, and taking over factories to gain the right to unionize.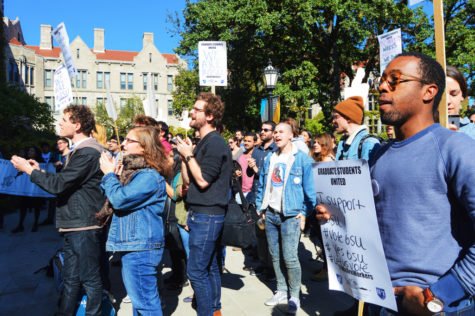 Over the years, labor-friendly Illinois has passed legislation to make up for gaps in the NLRA. One gap is its scope: the law applies to all employers involved in interstate commerce except for airline, railroad, agriculture, and government sectors.  Individual states legislate the protection of workers' rights in these sectors. In 1984, Illinois passed two laws, the Illinois Public Labor Relations Act and the Illinois Educational Labor Relations Act, that sought to add additional protections on top of those guaranteed by the NLRA. Together, these two laws gave public employees like first responders, sanitation workers, and teachers the right to unionize. 
The NLRA also does not engage with right-to-work laws. At the moment, a company is allowed to enforce one of four union-membership systems. 
The Labor Management Relations Act, passed in 1947, outlawed the closed shop, which requires employees to be union members as a condition of employment. It also allowed state governments to outlaw the union shop, which allows hiring of non-union employees on the condition that they eventually join a union, and the agency shop, which allows hiring of non-union employees as long as they pay the cost of union representation. Many states have opted to ban these practices  through "right-to-work" laws that only permit the open shop, according to which employees are not compelled to join or pay the union. 
Proponents of right-to-work laws argue that these laws give employees more choice in the workplace, letting them decide whether or not to be members or financial supporters of unions. Those against right-to-work laws see them as a means to target unions, decreasing their membership and thus their bargaining power and financial resources.  
Twenty-eight states have right-to-work laws; Illinois is not one of them. 
If passed, the amendment would make nationwide labor history and add to Illinois's centuries-long history of labor activism. The first major chapter in this narrative was the Haymarket Affair of May 1, 1886, a general strike that saw tens of thousands of Chicagoans walk off the job to demand an eight-hour workday. Two days later, two workers died during clashes with strikebreakers and police officers outside of Chicago's McCormick Reaper plant. The very next day, during a rally to support McCormick workers, someone threw an explosive device that killed seven police officers and left dozens wounded. 
Since the Haymarket Affair, Chicago has been at the center of other labor movements, including a recent resurgence of labor activism during the first half of 2022. Recently, a number of Chicago-based union initiatives have made nationwide news, notably the organizing of Amazon and Starbucks workers. More recently, in 2021, a group of workers called Amazonians United Chicagoland organized a pre-Christmas work stoppage in two Amazon warehouses, one in the Gage Park neighborhood on the Southwest Side and another in Cicero. Though not a formal union, the group organized walkouts and petitions out of the two warehouses to promote safer working conditions, including water for employees and  COVID safety measures such as reducing the volume of workers in the warehouse and establishing a temperature check. 
Additionally, out of the 258 Starbucks stores that have unionized nationally, seven are located in the Chicago area, including the Starbucks at East 55th Street and South Woodlawn Avenue, which has been unionized since June 2022.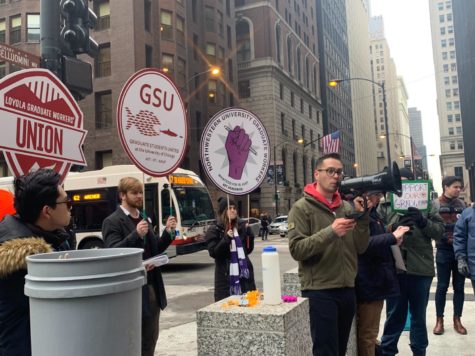 What Would the WRA Mean for Illinois? 
The WRA's banning of right-to-work laws wouldn't affect public sector employees. According to the US Supreme Court's 2018 decision in Janus v. AFSCME, public sector employees across the country operate under an open shop model, with no requirements to join or contribute to unions. If passed, the amendment would only block right-to-work laws affecting the private sector. 
Opinions vary on the effects of the amendment. Some see it as a leap for workers' rights and a boon to the middle class. Others argue that it would curb economic growth by pushing cash-strapped companies out of Illinois.  
Recent research from the Illinois Economic Policy Institute and the University of Illinois at Urbana-Champaign assessed the potential impacts of the amendment and found that its net effects would be positive for the average taxpayer. The WRA, the study found, "would not only promote superior safety outcomes and a strong middle-class economy for Illinois workers and businesses, but it would also reduce burdens on state taxpayers while reducing turnover costs for employers and ensuring labor market competitiveness in the state's most essential jobs.". 
The study noted the benefits that unionized employees in Illinois already see — they earn 14 percent more than their nonunionized counterparts and are 9 percent more likely to have health insurance coverage. After credits and deductions, they contribute 8 percent more in state income taxes. The study concluded that the amendment would only increase these benefits, preventing 70,000 Illinois workers from falling below the federal poverty line, protecting $43 billion in annual income for Illinois workers, and saving 900 lives over a decade. Illinois experiences 32 percent fewer on-the-job fatalities than states that "do not support collective bargaining," the report finds. 
Endorsements for the amendment have rolled in from unions across the state, including the Chicago Teachers' Union, the Illinois chapter of the American Federation of Labor and Congress of Industrial Organizations (AFL-CIO), and the Service Employees International Union (SEIU). Additionally, many Illinois Democrats, including Governor. J. B. Pritzker, have expressed their support for the amendment. 
The amendment's main source of opposition comes from business groups like the Illinois Chamber of Commerce and the Illinois Manufacturers' Association. Additionally, the Illinois Republican Party has come out against the amendment. 
The conservative Illinois Policy Institute has argued in a research report that, if passed, the amendment would "prevent commonsense reforms to reduce homeowners' tax burdens while giving government union leaders virtually limitless new ways to demand higher costs from taxpayers." Illinois' property taxes have been increasing by several hundred dollars every year; the Institute argues that the amendment would prevent lawmakers from implementing cost-cutting measures that might slow this trend. Research suggests that higher union density is correlated with increases in both income and property taxes. 
To be passed, the Workers' Rights Amendment will either need "yes" votes from 60 percent of those voting on the amendment, or 50 percent of all ballots cast.