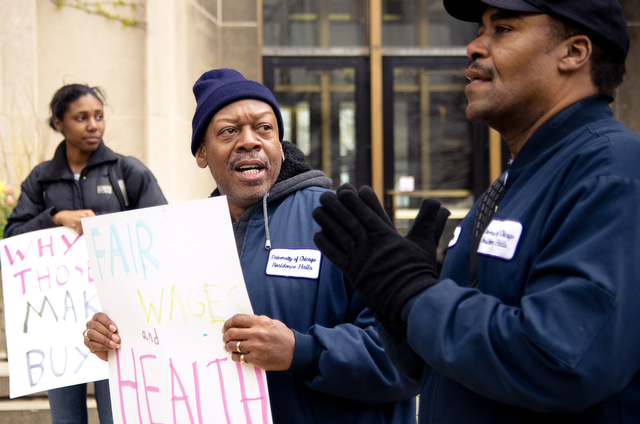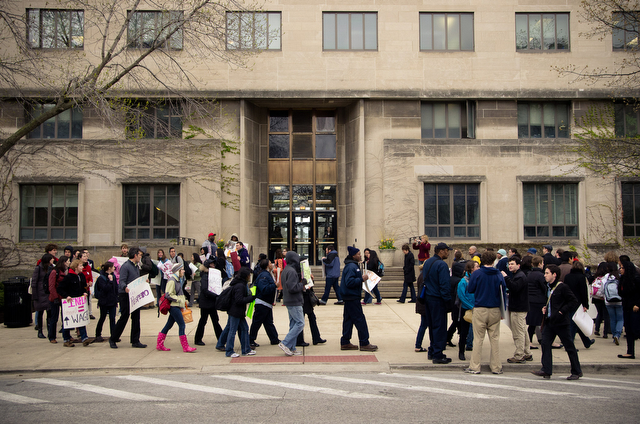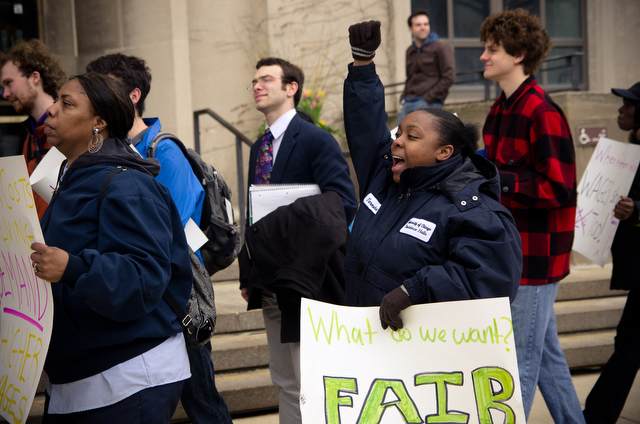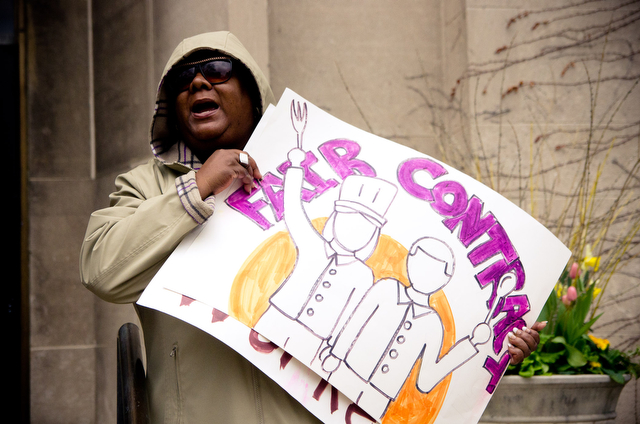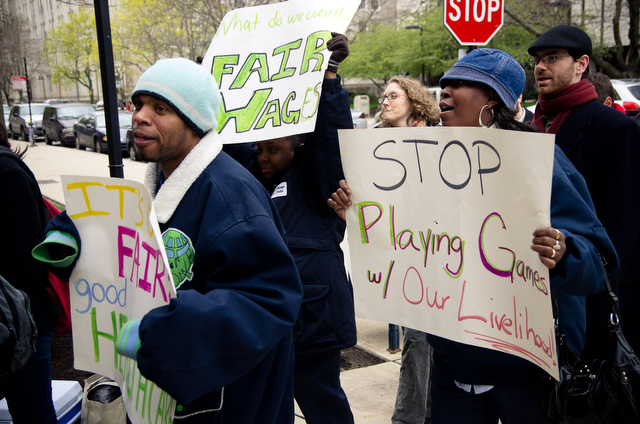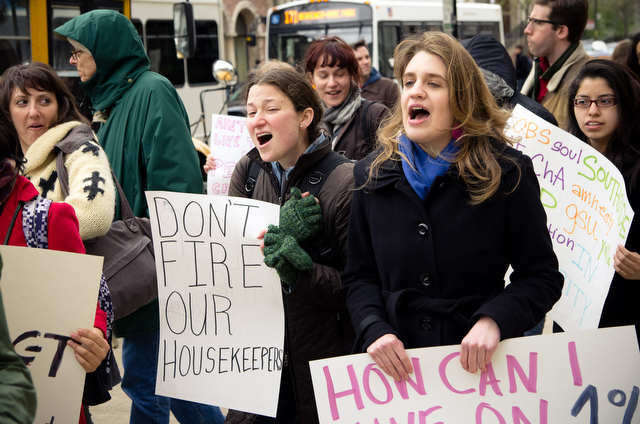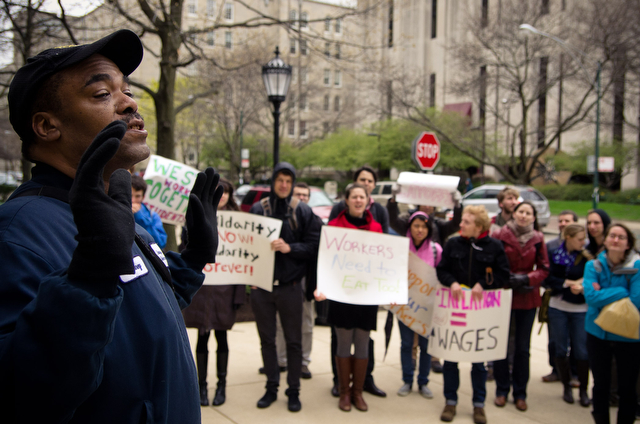 "President Zimmer, rich and rude, we don't like your attitude!" protesters chanted outside the Administration Building, as week-long demonstrations against a plan that might jeopardize the jobs of University housekeepers continued Thursday.
The protesters were responding to a recent announcement that the University will merge its housekeeping staff into the facilities department, which outsources its employees to subcontractors. The protesters demanded the University's assurance that the new subcontractor will maintain the same quality of work and compensation for the housekeepers.
"We're demanding that the University contractually stipulate with its subcontractors that they keep the same employees' [current] wages, benefits, and union representation," third-year Larissa Pittenger said. Pittenger, a member of the RSO Students Organizing United with Labor (SOUL), was one of the rally's organizers.
The administration met with Union Local 743 on April 19 and is anticipating future meetings, though no specific date has been set, according to University spokesperson Steve Kloehn.
"It is our intention to work with union leadership, through a respectful process, to protect the jobs and salaries of our staff members," director of Undergraduate Student Housing Katie Callow-Wright wrote in an email to students in housing yesterday.
"University officials have worked diligently over the last three weeks to be clear about the goals for this transition, and the process for getting to implementation," Kloehn wrote in an email.
However, School of Social Service Administration graduate student and protester Maria Martinez said that the University has not been forthcoming with the process.
"I found it amazing that the University has been able to hire them for that long for over 30 years. Now there have been secret meetings where they've decided to give the workers to one of these subcontractors," she said.
Tarescha Cox, who has been a housekeeper at South Campus for the past nine months, also said that the process has been highly uncertain.
"July 1 is the beginning of the end to our jobs," she said. "We won't be guaranteed our jobs anymore."
On the current plan, housekeepers earn hourly wages of $15 to $16, plus health and dental insurance. The protesters fear that the new subcontractors will lay off housekeepers or lower their pay close to the minimum wage of $8.25 an hour without benefits.
"We believe that this change will allow the University to provide the highest level of service and best use its resources," a statement on the University News Office's website read.
Second-year and SOUL member Lexie Grove believes that the change "is likely a maneuver to cut labor costs and bust unions." She said that the current employees are ideal because they have experience in the residence halls and have strong connections with students and coworkers.
"We went back to BJ to talk to some housekeepers. I was able to talk to some people who I knew," she said. "They gave me a hug. I really believe and feel that there are personal connections."
The number of protesters was far lower than the 142 who replied to the rally's Facebook page. However, as of Thursday night, 622 people have signed a petition, which the group will drop off at President Zimmer's office at 3 p.m. today, according to second-year and SOUL member Patrick Donnelly.