Outdoor season opens with dominant wins
Men's and women's track and field ushered in the outdoor season with a pair of wins at Saturday's Ted Haydon Invitational.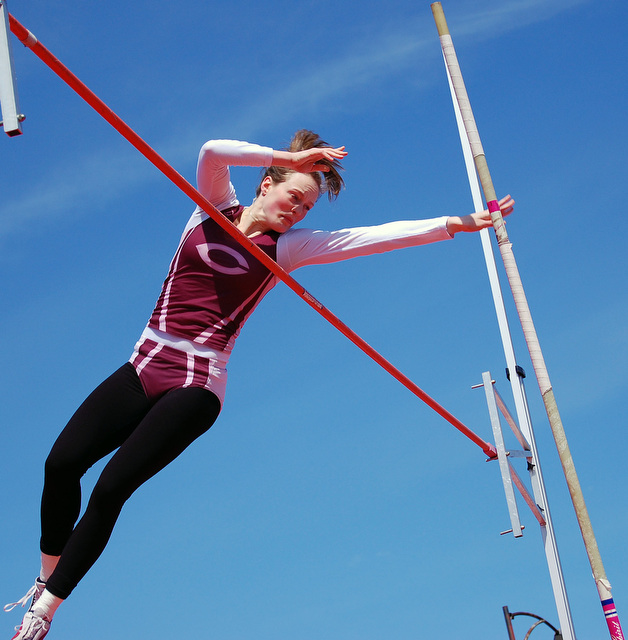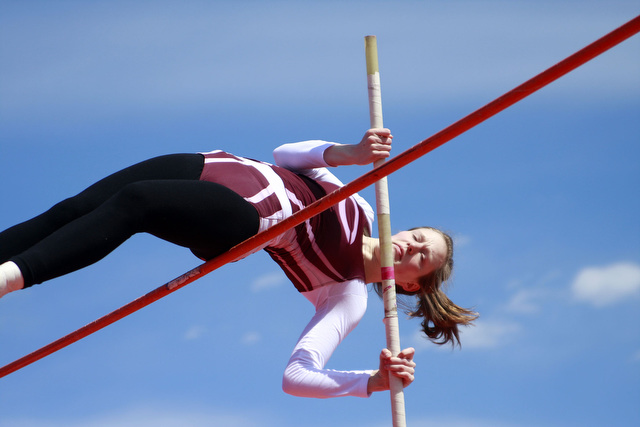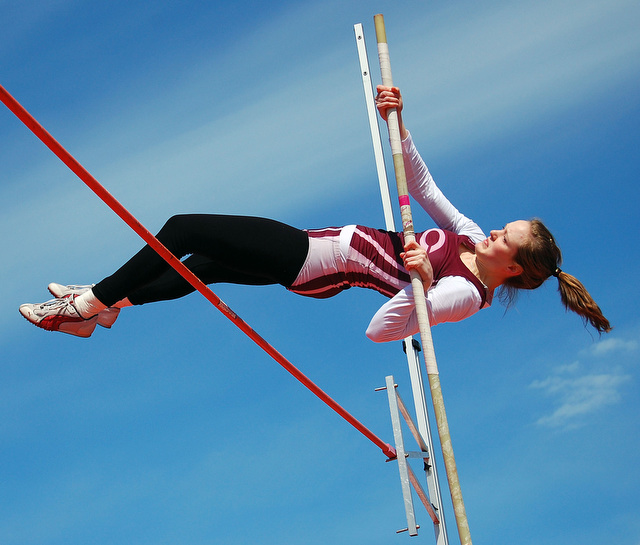 Men's and women's track and field ushered in the outdoor season with a pair of wins at Saturday's Ted Haydon Invitational.
In their first meet since the UAA indoor championships on March 7, both teams scored victories by sizable margins. The men scored 325 points, putting them 253 points ahead of runner-up MSOE. The women scored 268; UW–Whitewater came in second with 164 points.
"The team performed really well as a whole. Coach told us to get out and compete hard, so that's what we did," third-year Blake Obuchowski said. "We don't have many meets before conference and nationals, so every meet is very important."
The women claimed first place in seven events. Second-year Stephanie Omueti won both the 100- and 200-meter dash. Maroons took the top three places in the steeplechase with fourth-year Rachel Venezia leading the way.
Third-year Claire Ray highlighted a dominant women's squad with NCAA provisional-qualifying throws in the shot put, hammer throw, and discus. Ray competed in the hammer throw at indoor nationals but this was her first meet throwing shot put and discus.
"This has been the best first meet I have had, so I'm very excited about the rest of the outdoor season," Ray said.
Ray won the hammer toss with a distance of 47.66m, placed second in the discus with a throw of 44.55m, and won the shot put, throwing for 13.11m.
"I can just take my hat off to Claire; there's someone who worked hard over the break," head coach Chris Hall said. "It was a phenomenal performance."
The men also had a strong showing at the meet, winning 10 of the 17 events. The mid-distance crew swept the first four spots in the 800-meter run. Second-year Nick Nunez won the steeplechase by 15 seconds.
This meet was an important step in the transition from the indoor to outdoor season. Taking a break from training after the indoor season is sometimes out of the question when there is such a short turnaround to the important outdoor meets.
"The transition from indoor to outdoor is always a tricky one. It happens right after spring break and finals for us, so it's like we have a two-week break that most other schools don't have," Ray said. "It takes awhile to get back into it and get used to being outside."
With the UAA championship only three weeks away, many of the athletes are feeling a heightened pressure to perform well early in the season.
"There was almost no break from training after the indoor season ended; our conference meet comes up really soon," said second-year Tobias Blattler, who won the 800-meter run on Saturday. "Other schools in our conference have already had a number of meets too, so we need to cram in all the preparation we can."
Before the meet, Hall reinforced the importance of every meet by reminding his teams: "We don't have time to have sub-par meets." He was pleased with the performances of both squads, but with an eye to the UAA Championships he said, "We need to compete at a much higher level in three weeks."
Weather, which isn't a problem indoors, can take some getting used to once the outdoor season starts. For many members of the team, the events that they compete in during the indoor season are similar to their outdoor events, so their training remains constant. Saturday offered a fairly smooth transition to the 400-meter track with a clear sky and only a trace of wind.
"My events don't really change too much, so it's more just about having to adjust to factors like wind and weather, which can be pretty difficult at times," Blattler said. "But of course it's also nicer just to be outside, especially on days like [Saturday]."
Hall is hopeful that this meet has set the tone for the rest of the season. The men and women will see if their momentum will carry them to another victory at home this weekend in the Chicagolands meet.