Diners mourn loss of Dixie Kitchen, an Obama favorite
Obama's glowing review—and 15 years worth of loyal diners—isn't enough to rescue Dixie Kitchen, which will be closing June 7.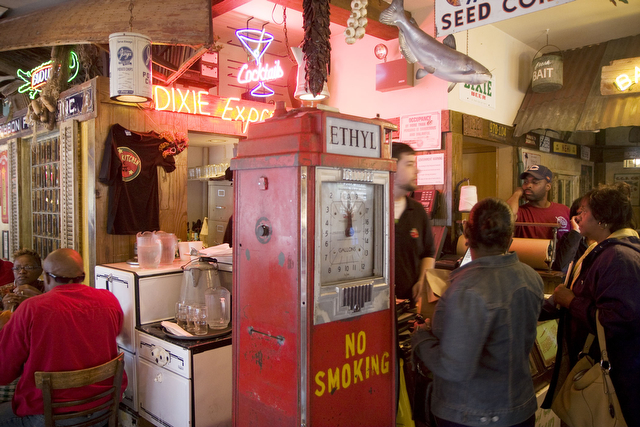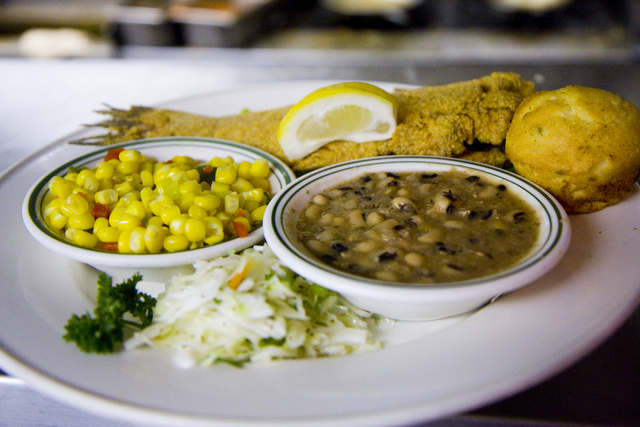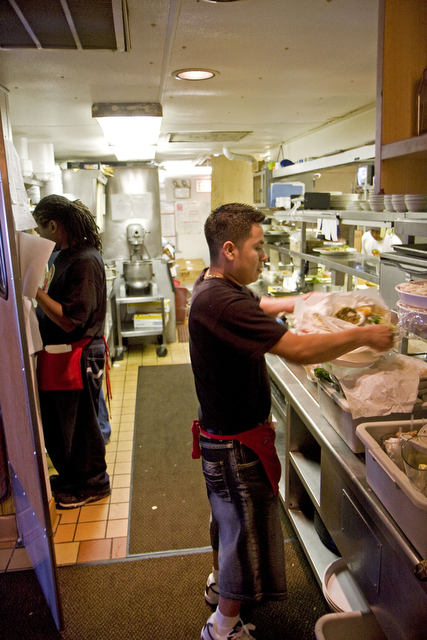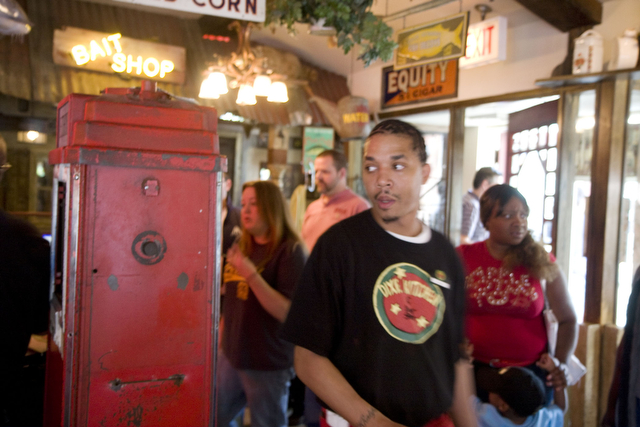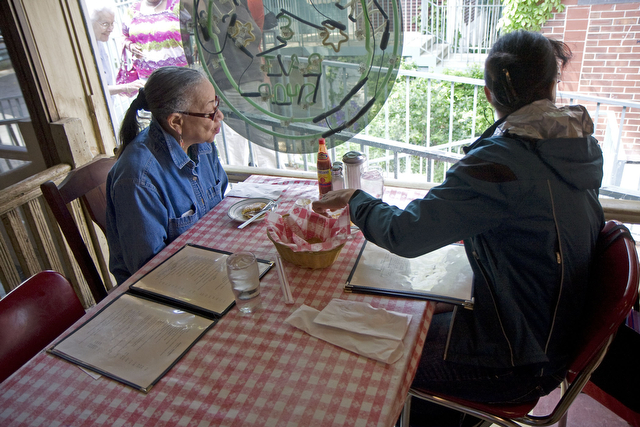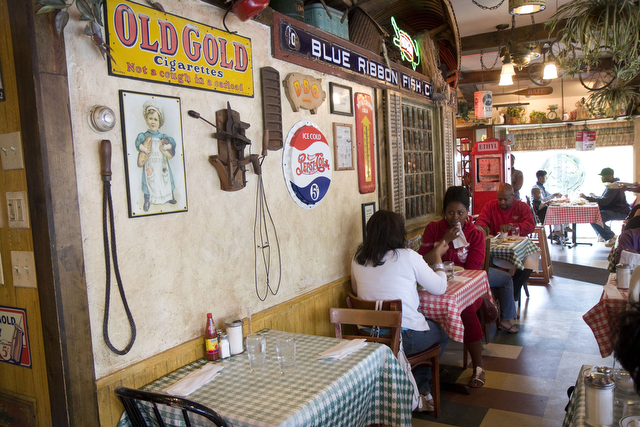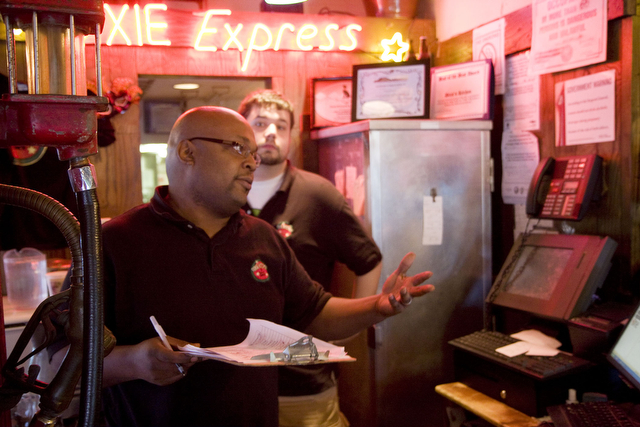 After Barack Obama settled on a Portuguese water dog for the White House pet, demand for the dog skyrocketed. When Michelle donned a J.Crew outfit, it sold out in stores almost instantaneously. And after an unaired 2001 episode of the amateur food-critic television show Check, Please! featured the president's rave review of the restaurant's affordably-priced Southern cuisine was released on YouTube, the restaurant received national attention and an influx of customers.
But Obama's glowing review—and 15 years worth of loyal diners—isn't enough to rescue Dixie Kitchen, whose owner Carol Andresen said that moving the restaurant out of Harper Court to another location in Hyde Park isn't financially feasible. The restaurant will close at the end of the day June 7.
The University and the city of Chicago are moving forward with plans for the redevelopment of Harper Court in an effort to revitalize retail in Hyde Park and attract neighborhood residents and visitors from outside of Hyde Park alike.
The University worked with the owners to help them look for new locations in Hyde Park, but Andresen said finding an appropriately sized space that included parking in Hyde Park was unlikely. Relocation would also be expensive, she said. Between moving and buying new equipment, she estimated that costs would run between $700,000 and $1 million.
Ricardo Lopez and his wife Linda live in northwestern Indiana, a 45-minute drive from Hyde Park. They eat at the restaurant regularly when they come to the neighborhood to visit Ricardo's mother.
"It's worth the trip. We're going to miss it," said Ricardo. "The neighborhood, and obviously the food, is certainly worth coming for," he added.
Ricardo said he will continue to enjoy dining at Hyde Park, at restaurants like Calypso Cafe and Chant, but hopes that the new development at Harper Court will "keep the flavor of Hyde Park."
Andresen has assuaged fears from diners worried about not getting to eat their favorite Dixie Kitchen dishes in Hyde Park by promising to add some customer favorites to the menu at Calypso Cafe, another of her restaurants that serves primarily Caribbean cuisine.
She plans to keep Calypso Cafe open until its lease expires in June 2012. The University, which is working with the city of Chicago to redevelop the site, plans to continue developing Harper Court, and estimates that it may begin 24 months after a developer is chosen, as early as this fall. According to that estimate, development would begin in the fall of 2011.
Currently, a shortlist of five proposals—from the development firms Joseph Freed and Associates, McCaffery Interests/Taxman Corporation, Mesa Development/Walsh, Metropolitan Properties, and Vermillion Development—are being reviewed. The development will include a mix of commercial and mixed-income housing, and proposals including a late-night diner, the Gap, and local independent retailers are under consideration.
The redevelopment may bring more dining to Hyde Park, but until then, Dixie Kitchen patrons say they will frequent Calypso Cafe, Obama-favorite Valois, and newcomer hotspots Chant and Park 52, which is also in Harper Court but will remain in the complex.
Popular dishes at Dixie Kitchen include Obama's favorites, the peach cobbler and the Southern Sampler, as well as blackened catfish and fried green tomatoes.
Dixie Kitchen opened in 1994, when Andresen and her husband Paul, both from Minnesota, decided to open a restaurant that catered to the diversity of the neighborhood. The bait-shop decor and hearty Cajun cuisine attracted Hyde Park and South Side residents living in an area with a notable shortage of sit-down restaurants.
Andresen has since opened Dixie Kitchen restaurants in Evanston and Lansing. Many regulars said they will get their Dixie Kitchen fix by driving to the other sites.
Manager Walter Butler said the restaurant has lately seen a significant uptick in business, as new patrons and regulars come to the restaurant. Lately, the wait for a table has stretched upwards of two hours. 

Some of the most successful businesses in Hyde Park have been those that appeal to both the college community and South Side residents, a combination Dixie Kitchen fostered.
Hyde Parker Vida Cornelious said she was disappointed to see the restaurant go. "It seems to be a watering-hole for University of Chicago professors and people in the community," she said.
"It's a neighborhood staple, really a great restaurant, a great alternative when you want a substantial but cost-effective meal," she said.