Crucial win over Case sets up championship game for women's basketball
A close-cut win over the weekend puts the Maroons in a position to challenge for the championship in next weekend's game against rival Wash U.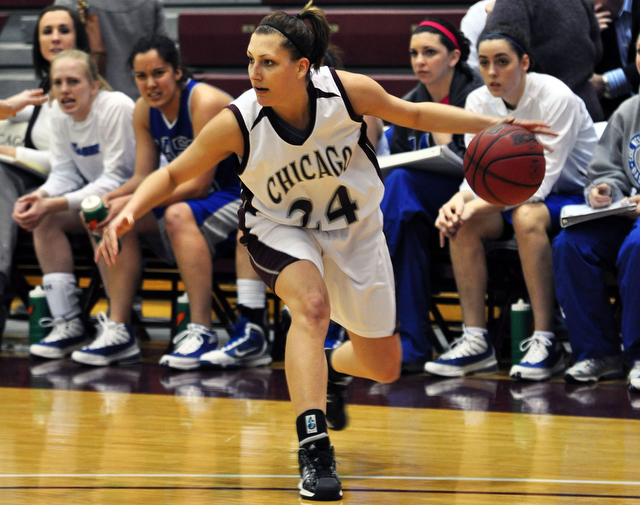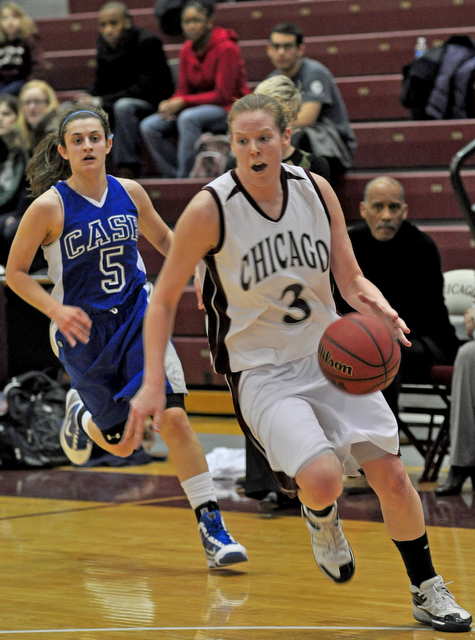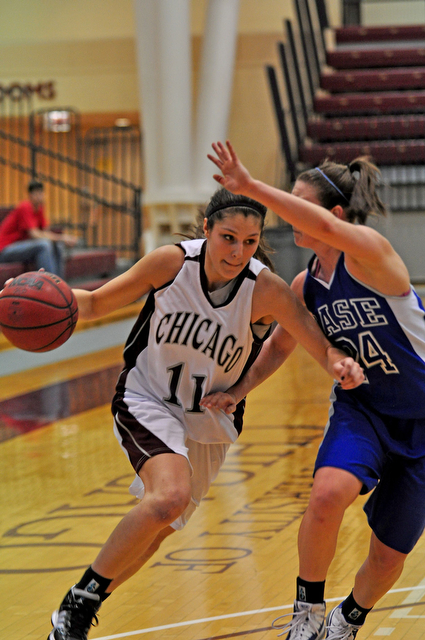 It took another close scrape, but women's basketball held up their end of the bargain. After a pair of victories this past weekend, the Maroons are going into their season finale with the league title on the line.
Chicago (19–5, 11–2) cruised to a 76–47 win against Carnegie (9–15, 2–11) Friday night but only narrowly edged Case (12–12, 3–10) in a 58–57 contest on Sunday, keeping the Maroons within one game of UAA–leader Wash U (22–2, 12–1). With the wins, Chicago now has a chance to snag a half of the league championship in Saturday's home game against the Bears.
Chicago's hopes of sharing the UAA title were nearly foiled by a Case team that kept fighting down to the final seconds. Second-year forward Meghan Herrick hit a three-pointer to give the Maroons a 57–52 lead with 5:10 left in the game, but guard Caitlin Henry made a layup at the 3:44 mark, and guard Ashleigh Tondo nailed a trey with 1:37 to play, knotting Case and Chicago at 57–57.
The tie held until second-year forward Taylor Simpson drew a foul with 36 seconds remaining, and then connected on one of her two free throws, giving Chicago the go-ahead point. Case had one last chance to win on a baseline layup from Tondo, but the shot rimmed out with three seconds left.
Herrick led the way for Chicago with 15 points and nine rebounds. Simpson came off the bench to put up 12 points and 15 boards in 24 minutes, earning her second career double-double.
Chicago closed out the first half with a 13–3 run and led 37–27 at the break. But at the start of the second half, guard Erica Iafelice drained four three-pointers in a four-minute span to bring Case storming back, and turn a ten-point deficit into a 43–42 lead.
"We didn't look good offensively, and we missed a lot of open shots and layups," head coach Aaron Roussell said. "That really left us to scratch and claw our way to a win."
The Maroons have had some success with close games recently. This is the second week in a row that Chicago has won a game by two or fewer points. Last Sunday, the Maroons defeated Brandeis (15–8, 8–5) in a 49–47 contest that was also marked by low scoring and stifling defense.
"Obviously it's a concern if we can't put the ball in the hoop, but we've done a good job gutting out close games," head coach Aaron Roussell said. "To be honest, I think it favors us if a game goes down to the wire."
Friday's date with Carnegie, though, was an entirely different kind of ballgame.
Breaking out of their usual offensive struggles, the Maroons shot 48 percent from the field, including an astounding 10 of 13 from beyond the arc.
Chicago came out of the gates gunning and already had a 25–15 lead with eight minutes left in the first half. Carnegie came back with an 8–2 run that cut the deficit to four, but second-year guard Bryanne Halfhill banked home a three-pointer to stop the run, and the Maroons never looked back.
Halfhill poured in a game-high 17 points and shot a blistering 5 of 7 from three-point land, including three treys at the beginning of the second half that blew the game open and extended Chicago's lead to 18. Fourth-year forward Molly Hackney added 11 points.
The Maroons close out their season at home on Friday against rival Wash U. The Bears beat Chicago convincingly, 63–34, when the teams met in St. Louis January 9.
But the Maroons have reason to believe that this time things will be different.
"They exposed a lot of our weaknesses the last time we played," Roussell said. "But now we're a better team, we're a smarter team, and we play more as a team."