The Voices Guide to Summer in the City—The Best in Movies and Festivals
Voices tells you about the hottest stuff to do around Chi-town this summer—and the coolest days to chill in a movie theater.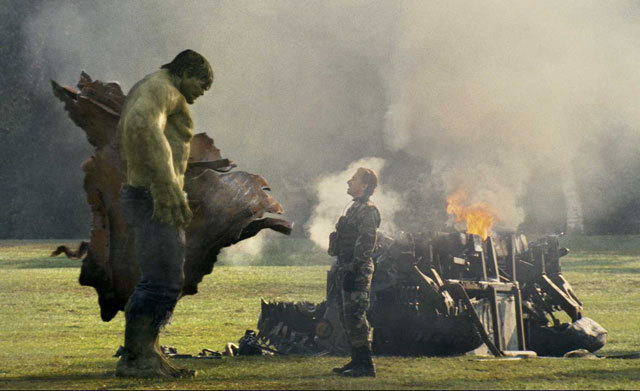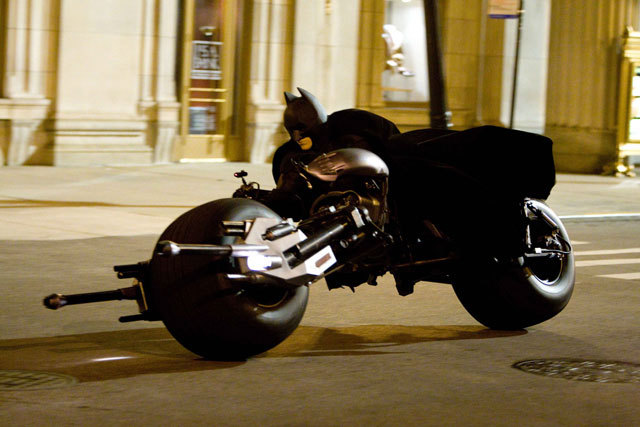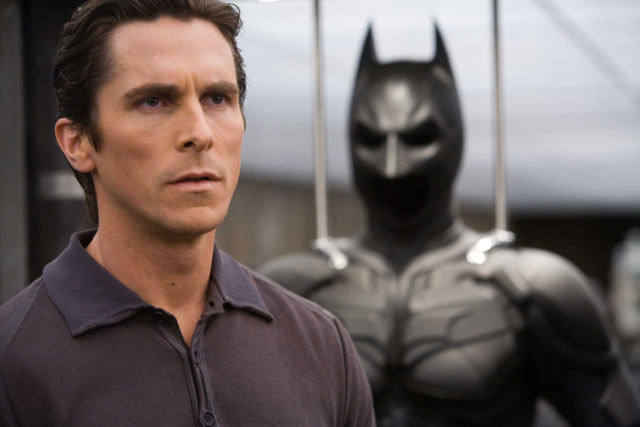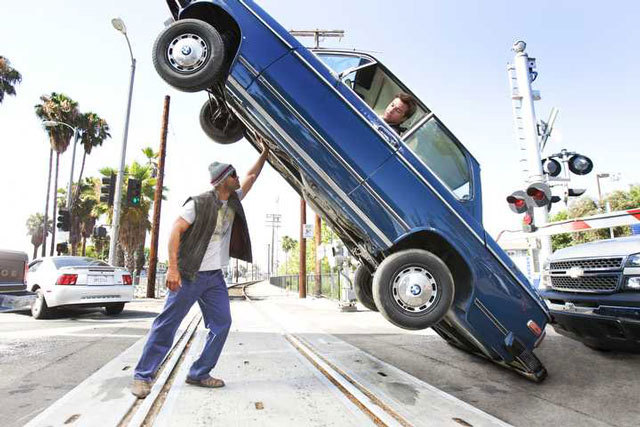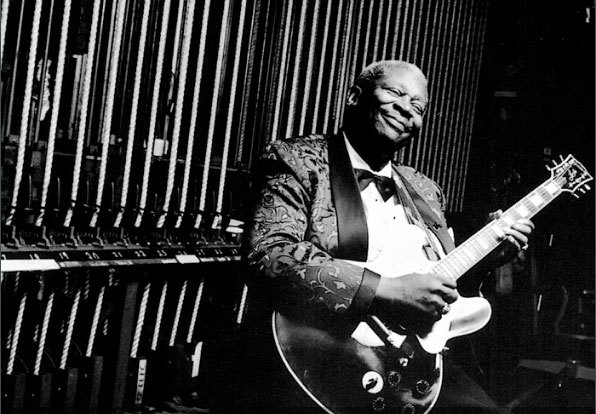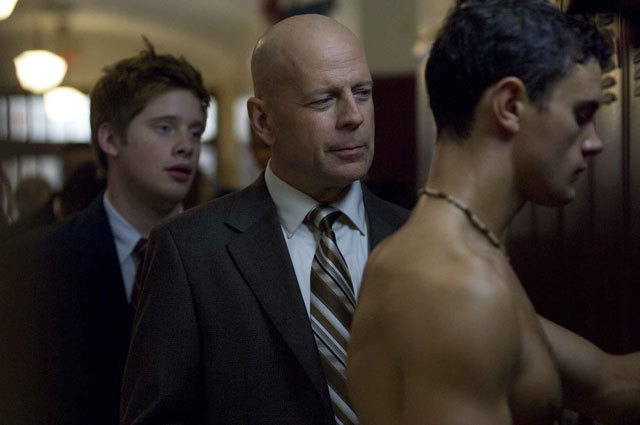 JUNE
.
Movies in the Park
Locations at ChicagoParkDistrict.com
Tuesday, June 3-Saturday, August 30
One of the great quandaries of the summer season is trying to strike a compromise between the beautiful weather and the blockbuster hits showing at the movie theater. Luckily, the city of Chicago has just the right solution. All those Chicago students who find themselves staying in the city this summer can enjoy the two things that the school year seriously lacks: good weather and time to watch good movies. From June to August, the Chicago Park District will be hosting free screenings of last year's best blockbusters in every corner of the city. While many of them are undoubtedly an absolute waste of time (Spiderman 3 comes to mind), there will be some gems, ranging from Rear Window to E.T. And what's better than actually seeing Field of Dreams on a baseball field?
—Andreas Nahas
Chicago Blues Festival
Grant Park, 300 South Columbus Avenue
Thursday, June 5-Sunday, June 8
With over 800,000 people attending last year to enjoy blues on six stages, the Chicago Blues Festival is Chicago's largest music event. This year's incarnation promises to be especially good because two of the most famous blues men of the past forty years will be making an appearance. Johnny Winters, the legendary slide guitarist and singer who has not played on a Chicago Blues stage since the inaugural event in 1984, hits the stage on Thursday, while B. B. King jams on Sunday to close the festival. Between these two giants you will find veterans and up-and-comers, including "Queen of the Blues" Koko Taylor on Friday and Lil' Ed and the Blue Imperials on Saturday.
—Ben Rossi
57th Street Arts Fair
East 57th Street (between South Kimbark
Avenue and South Dorchester Avenue)
Saturday, June 7-Sunday, June 8
Hyde Park greets the beginning of summer and the Chicago festival season with the 61st annual 57th Street Arts Fair. As the Midwest's oldest arts fair, it brings over 250 artists selling such diverse art objects as paintings, drawings, ceramics, photography, prints, furniture, jewelry, and mixed media pieces. The festival is free but still offers plenty of ways to spend your money: In addition to buying art from the participating artists, attendees can buy food from concession stands and patronize the businesses along East 57th Street. Family fun, hands-on activities for kids, and hours worth of browsing material abound. In the grand tradition of Chicago summer festivals, crowds and slow-moving traffic will undoubtedly abound as well. But seeing 57th Street transformed is well worth wading through the other approximately 19,999 visitors to the fair over its two-day run.
—Italia Patti
Printers Row Book Fair
Historic Printer's Row
(South Dearborn Street & West Polk Street)
Saturday, June 7-Sunday, June 8
If tenth week doesn't kill your enthusiasm for the printed word, you might just look forward to the Printers Row Book Fair. The Tribune-sponsored event boasts a bewildering number of author talks and workshops, plus more than a few cooking demonstrations for the easily distracted. Some highlights of the festival include an appearance by S. E. Hinton, author of that young-adult favorite The Outsiders, and the American Heritage Dictionary Define-a-Thon—because anyone can spell "appoggiatura," but only the few and the proud know how to use it in a sentence. Also watch out for the critters from the Shedd Aquarium presentations.
—Jingru Yang
The Happening
Directed by M. Night Shyamalan
Opening June 13
The Event. The Occurrence. The Occasion. The Incident. The Happening. What's happening? No one can ever tell with M. Night Shyamalan behind the camera. Mark Wahlberg, Zooey Deschanel and John Leguizamo star in Shyamalan's next "What a twist!" thriller about an environmental crisis arbitrarily wiping out the masses. Judging from the promos, which feature several shots of Wahlberg running fearfully from empty air and gratuitous loud noises, the eponymous Happening appears to be an amalgamation of the Rapture, terrorist attacks, and global warming. Manipulating post-9/11 fears of chemical warfare, the film is Shyamalan's attempt to recapture those accolades he won with 1999's The Sixth Sense. Yes­—remember that time when Shyamalan's trademark twist endings wowed audiences with their adroit inventiveness? It is because of that 1999 gem about a child who saw dead people that we continue to return to Shyamalan, hoping he'll satisfy us so well once more.
—Michelle Welch
The Incredible Hulk
Directed by Louis Leterrier
Opening June 13
In 2003, Hulk have movie made by good director. In movie, Hulk not smash very much. Instead, wimpy humans talk about feelings a lot. Old Hulk movie not do very well in box office. Studio decide to remake Hulk movie, but stupider this time. Studio want Hulk movie where Hulk smash a lot and puny humans don't talk about feelings so much. Studio decide they need man who make stupid films for remake. Director of The Transporter and The Transporter 2 agree to make film, and Liv Tyler, William Hurt, and Tim Roth co-star. Studio also hire Edward Norton to play puny Bruce Banner, who turn into Incredible Hulk. Norton smart man, help write script. Norton make smart Hulk movie which still have much smashing, but studio cut out smart stuff. Now, Norton no promote movie, as it only about Hulk smashing. New Hulk movie should make lots of money. Studio happy.
—Zack Hill
Brick Lane
Directed by Sarah Gavron
Opening June 20
The film adaptation of the critically-acclaimed 2003 novel by first-generation Brit Monica Ali, Brick Lane sparked controversy in the Bangladeshi community of the film's eponymous East End street when it was released in the U.K. late last year. The film follows graceful, stoic Nazneen from her native Bangladesh to working-class London, where, as the wife of a fellow immigrant many years her senior (and several times her width), she takes up piece-work to generate her own income. Then one day, she becomes involved with Karim, a young Muslim radical who comes to her shop. Characterized by softly shifting colors of fabrics, this understated slice-of-life work is probably the summer's best bet for an intelligent, generally life-affirming film.
—Jingru Yang
Chicago Pride Fest
South Halsted Street and West Belmont Avenue
Saturday, June 28-Sunday, June 29
C'mon, what else are you gonna do that weekend? Sleep in? See Sex and the City for the fifth time? (Stanford and Anthony never would've wound up together anyway.) But seriously—compared to the flashier festivities in New York and Los Angeles, Chicago's annual Pride celebration can seem curiously low-key. Some would point to our inability to draw big names as proof of our status as fly-over territory. But a closer look reveals that Chicago is simply dedicated to snagging people who actually matter to the queer community. The Grand Marshal of this year's parade is ex-Marine Staff Sergeant Eric Alva, the first U.S. service member injured in Iraq, who uses his public profile to lobby against the Pentagon's "Don't Ask, Don't Tell" policy. Compare that choice to Paris and Kathy Hilton, who led the '05 parade in L.A., and I've never been prouder to be…a Midwesterner.
—Matt Zakosek
JULY
Gonzo: the Life and Work of Dr. Hunter S. Thompson
Directed by Alex Gibney
Opening July 4
Hunter S. Thompson, the father of so-called "gonzo journalism," has inspired a spate of biopics since his suicide in 2005; his last request—that his remains be fired from a cannon on his Aspen estate—merits one of its own. Narrated by Johnny Depp, who starred in the film adaptation of Thompson's Fear and Loathing in Las Vegas, Gonzo features commentary from such familiar names as Jimmy Carter and Tom Wolfe, as well as never-before-seen footage from home movies and excerpts from the late journo's unpublished manuscripts, in its exploration of the heyday of Thompson's career in the 1960s and 70s. Gibney's documentary promises to be an fitting portrayal of the notorious, at-times excessive journalist, who famously sacrificed the facts for accuracy's sake.
—Jingru Yang
Hancock
Directed by Peter Berg
Opening July 2nd, 2008
In what looks to be a summer full of superhero movies (The Incredible Hulk, The Dark Knight, etc.), Hancock looks to be a promising departure from the norm. With the talented cast of Jason Bateman, Charlize Theron, and an uncharacteristically grimy Will Smith, Hancock has a lot going for it. Smith plays Hancock, a sort of misanthropic Superman-turned-hobo, who hires Bateman in an effort to improve his image. Veteran Peter Berg (The Kingdom, Friday Night Lights) directs. The big questions here are whether Smith can pull off such a departure from his usual characters and whether such an unorthodox take on the superhero genre will play with audiences and critics.
—Brian White
Hellboy 2: The Golden Army
Directed by Guillermo del Toro
Opening July 11
In the logical sequel to Hellboy, Ron Perlman reprises his horn-sporting role and battles with his rag-tag team of misfit paranormals against a white-haired dictator of the fantastical world. An old truce between this supernatural, invisible world and the human one has been broken (surprise!), and so all sorts of magical creatures come up against Hellboy's Right Hand of Doom and tacky one-liners. Unexpectedly, Hellboy is thrown into internal emotional conflict as he tries to decide which realm in heaven, hell, or earth is truly his. He clearly isn't taking the hint from his name. While the special effects look better, the bizarre plot with its silly wigs, magical princesses, and robot golden army from the world below promises nothing more or less than a supernatural, action-packed romp.
-—Nora Casey
The Dark Knight
Directed by Christopher Nolan
Opening July 18
Though tinged by the death of Heath Ledger, The Dark Knight appears set to do the impossible: be more awesome than Batman Begins. Trailers suggest that Ledger will give a terrifying performance as the Joker, and that district attorney Harvey Dent (Aaron Eckhart, who appears to be at his sleazy best) will turn into Batman arch-nemesis Two-Face. Given such villains, Bruce Wayne (Christian Bale) and audiences should be prepared for a solid two hours of ass-kicking. Michael Caine, Gary Oldman, Morgan Freeman, and Cillian Murphy also return to lend their gravitas, although Tom Cruise's wife was apparently too busy filming Mad Money to reprise her role. In a show of good taste, her part was given to Maggie Gyllenhal. Irony fans should also note that Nestor Carbonell, who hilariously parodied the caped crusader as Batmanuel in the tragically short-lived Tick live-action series, appears in The Dark Knight as Gotham's mayor.
—Zack Hill
Pitchfork Music Festival
Union Park (1501 West Randolph Street)
Friday, July 18-Sunday, July 20
This summer, Pitchfork resumes its annual tradition of dreaming up nail-biting moral quandaries for the haters. On one hand, I shudder to think I'd voluntarily fork over my hard-earned tens of dollars to the biggest wankers in music journalism. On the other hand, the chance to have punk-rock granddaddies Mission of Burma shatter my eardrums with a run-through of Vs. or to see Public Enemy count down to Armageddon performing It Takes a Nation of Millions to Hold Us Back are the kinds of sights and sounds worth no small multiple of the admission price. But fear not, my hating fellows. I have the solution: We're tunneling into Union Park. We have a month and a half. BYOShovel.
—Supriya Sinhababu
Wicker Park Fest
Wicker Park (North Damen Avenue,
between West North Avenue and
West Schiller Street)
Saturday, July 26-Sunday, July 27
If you've never had the good fortune of passing through Chapel Hill, NC, you're probably still under the delusion that Sonic Youth or some other feedback farmers are the ultimate guitar band. In fact, that title goes to Polvo, and you, lucky Chicago-dweller that you are, don't have to fly down to Dixie to see these newly reunited guitar stars play. If elitism leaves you unconvinced, then prove me wrong. For a meager $5 donation, you can see Polvo and other best-kept secrets like Ra Ra Riot, Isis, Joan of Arc, and Red Sparrowes at the shamefully under-advertised Wicker Park Fest 2008. Maybe you'll end up crowning the 'fork Fest as the ultimate show of the summer. All I'm saying is: hold your applause until July 27.
­­—Supriya Sinhababu
AUGUST
Northalsted Market Days
North Halsted Street, between Belmont and Addison
Saturday, August 9 – Sunday, August 10
Market Days is the largest two-day street fair in the Midwest, but it gets a fraction of the press coverage of Pride. What's that about? In any case, Boystown is the place to be not only for the last weekend in June, but also the second weekend in August. Male tourists sing karaoke to Melissa Etheridge, bars hawk their wares (read: drinks) on the street, and hundreds of vendors compete for our hard-earned queer dollars. My favorite booth belongs to Borderline Music, which has the largest collection of Madonna paraphernalia imaginable. Even if you're not that devoted to Madge, it's worth it to see performances by local groups like the Chicago Gay Men's Chorus and Lakeside Pride Jazz. Market Days may not have the political trappings of Pride, but maybe that's the most political act of all—queers shopping and sweating in the blistering August heat, just like everybody else.
—Matt Zakosek
Tropic Thunder
Directed by Ben Stiller
Opening August 15
Ben Stiller directs and produces what looks to be the feel-good action-comedy of the summer. The promising plot revolves around a group of self-absorbed actors starring in a Vietnam War flick, who get dropped unknowingly into a real war zone when their director gets tired of their egos. The film stars a buff Ben Stiller as the hero, supported by an albino-looking Jack Black and, in a move sure to generate controversy, a blackface Robert Downey Jr. playing a French actor playing a black character. Tropic Thunder looks to be a great send-up of both the action genre and the bloated egos that fuel it.
—James Conway
SEPTEMBER
Assassination of a High School President
Directed by Brett Simon
Opening September 12
This Sundance darling combines the prep school-underbelly feel of Donnie Darko with a Rushmore-style misfit hero. And like those two reference points, Assassination of a High School President will probably be kind of unsatisfying when all's said and done, in spite of whatever humor and originality it brings to the teen movie table. But there's still reason to pop the popcorn. Plot-wise, we've got The O.C. roadkill Mischa Barton prodding Rocket Science star Reece Thompson to use whatever skill he has as high school reporter to investigate a case of the stolen SATs. Little does he know what vast conspiracies he has yet to unearth. What'll give you your admission's worth, however, is one Mr. Bruce Willis, who channels all his action hero aptitude into the world's greatest portrayal of a hard-ass principal. In short, don't chew gum while you watch—you'll swallow it involuntarily when Willis strides across the screen.
—Supriya Sinhababu
Igor
Directed by Anthony Leondis
Opening September 19
This animated feature about a mad scientist's lab assistant (no prizes for guessing his name) who dreams of stepping into his master's shoes and winning the annual Evil Science Fair, could either be the next Ratatouille or the next Bee Movie. It's a really hard call: On the one hand, Igor boasts the voice talent of John Cleese, John Cusack, Steve Buscemi, Christian Slater–hell, even Eddie Izzard is in on this flick. On the other hand, director Anthony Leondis doesn't have much experience, and it's written by Chis McKenna, who must endure the embarrassment of having the execrable American Dad TV series stand alone under "job experience" on his resume. The 'underdog makes good' story could likewise be horribly cloying or modestly inspiring depending on the amount of learning and growing the audience must bear. We shall see.
—Ben Rossi