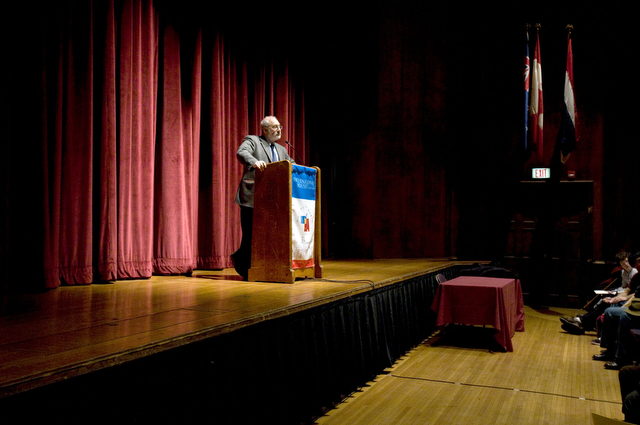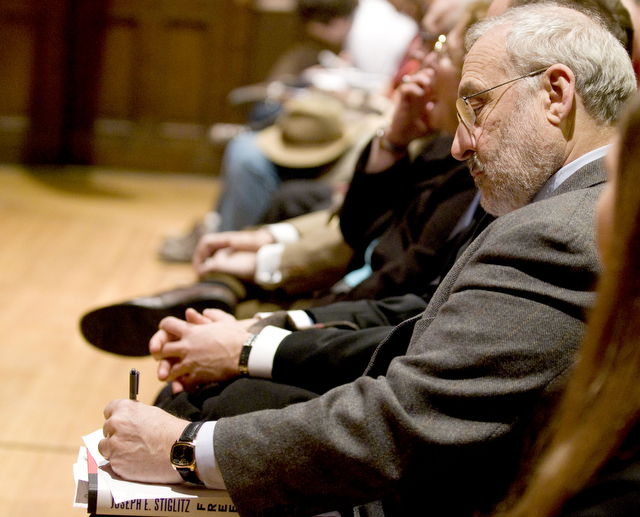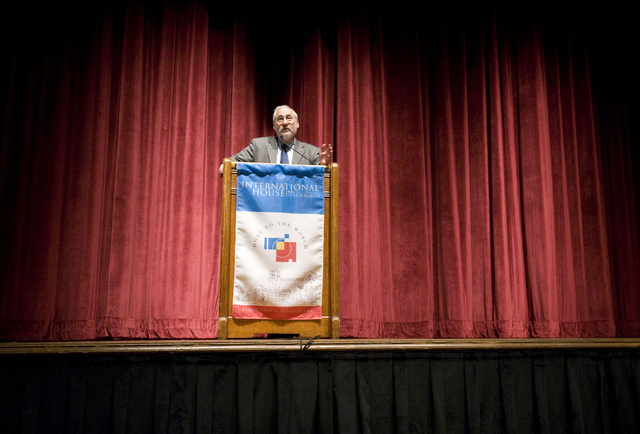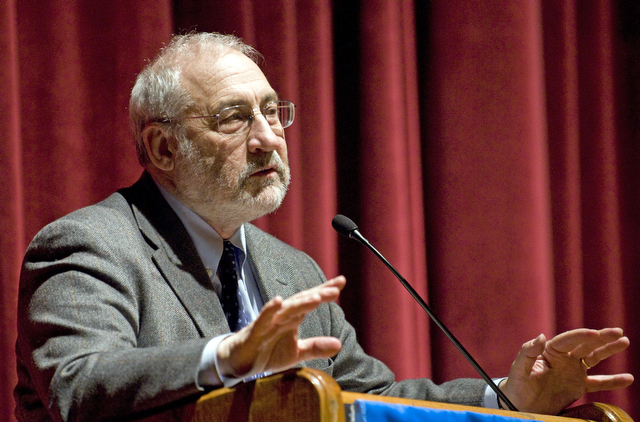 Nobel laureate Joseph Stiglitz argued that a reliance on short-term planning was at the heart of the current economic crisis at a packed I-House auditorium Thursday.
Stiglitz, who won the 2001 Nobel Prize in Economics, said better regulation would help undo the recession. He based his talk on his new book, Freefall: America, Free Markets, and the Sinking of the World Economy.
"The reason the invisible hand often seemed invisible was that it was not there," Stiglitz said, referring to laissez-faire economics in the run-up to the recession. Strong financial regulations prevented financial crises in the 30 to 40 years following the Great Depression, he said.
Special interests and greedy behavior ruined the economy, Stiglitz said.
"I don't think that anybody would say that the self-interest or the greed of the bankers has led to the benefit of society," he said.
The idea behind the efficient-market hypothesis, which says that it is impossible to beat the market because prices already incorporate and reflect all relevant information, is very powerful, but wrong, Stiglitz said. "This crisis has provided numerous examples of markets that cannot be described as efficient in any reasonable way," he said.
Now that the freefall has stopped, it is time to look at the labor market, Stiglitz said: More than one in six Americans who want a full-time job cannot find one.
"We expect 2.5 to 3.5 million Americans to lose their homes in the next one year," he said. "We are in a situation in which we have vacant homes and homeless people."
The stimulus is making a difference, but it was too small and not as well designed as it could have been, Stiglitz said. There needs to be a change in incentives on an individual and organizational level in order to change behavior. "We need to be careful not to succumb to the same sort of short-sighted behavior that brought us to the problem," he said.
The talk was the second in the "The World Beyond the Headlines" series, sponsored by University of Chicago Center for International Studies, the International House Global Voices Program, the Seminary Co-op Bookstores, and the Chicago Council on Global Affairs.