Maroons take on UAA rivals at round robin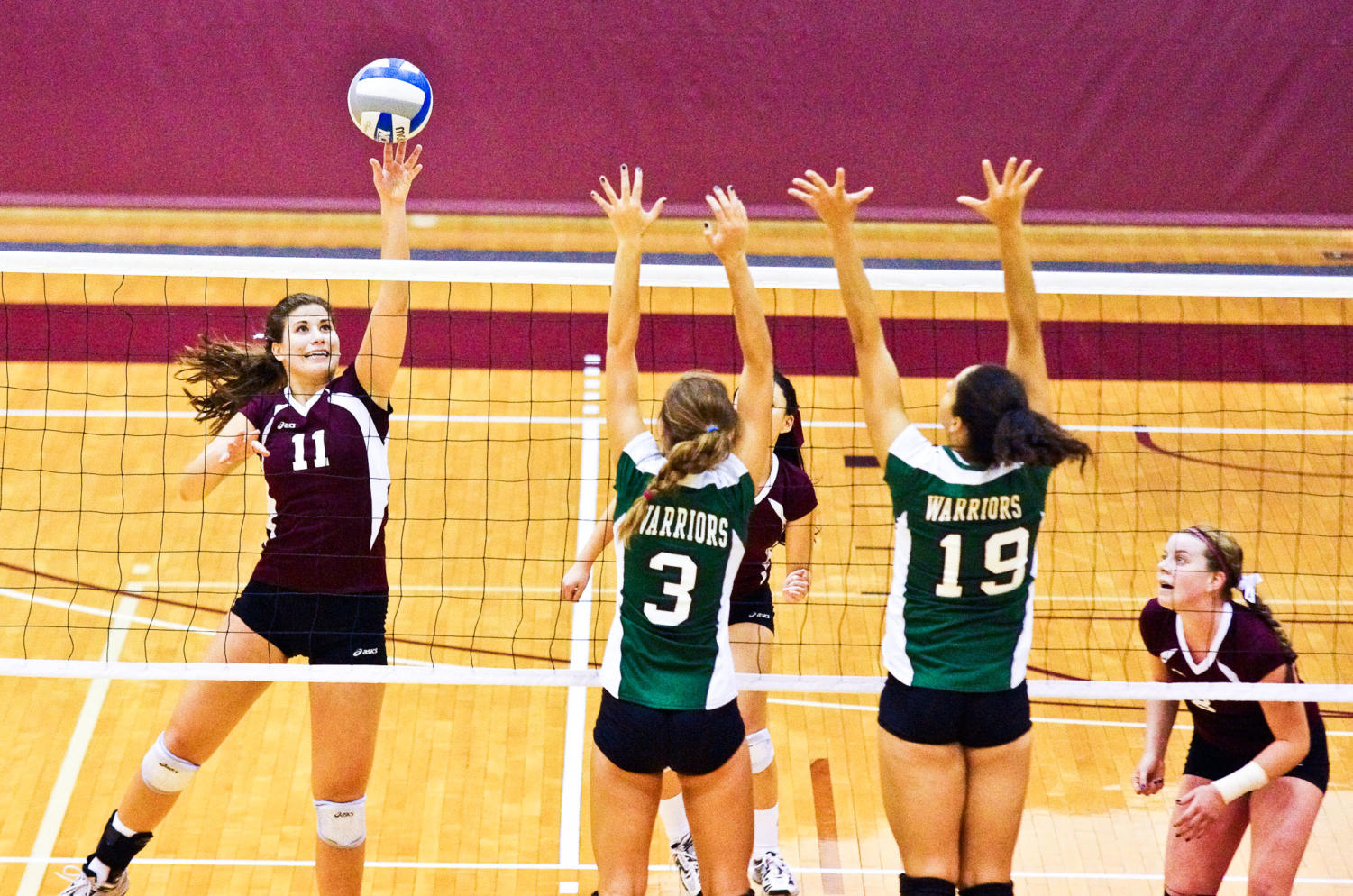 The women's volleyball team (20–2, 2–1 UAA) will be traveling to Rochester, NY to play in the second UAA Round Robin of the season. The tournament, which features Brandeis (7–11, 0–3 UAA), Carnegie (12–7, 2–1 UAA), NYU (14–8, 1–2 UAA), and Wash U (21–0, 3–0 UAA), along with the first UAA Round Robin, will determine seeding for the UAA Championships held on November 4 in New York City.
For the Maroons, currently ranked 16th in the nation, to receive one of the top seeds in the UAA Championships, a 4–0 record in the round robin is critical. In the first round robin event of the season, on October 1 and 2, Chicago went 2–1, losing only to Emory. Emory, which is ranked third in the latest national poll and boasts a 24–2 record, barely edged out the Maroons 15–8 in the fifth set.
Because of this, the Maroons are focusing most on their matchup against archrival Wash U. The Bears are ranked second in the latest national poll and have a perfect 21-0 record.
"Wash U probably has the biggest target on their back given their ranking in the national polls and our competitive history with the team," fourth-year Colleen Belak said.
Despite the implications of the match against Wash U, Chicago is staying focused on beating one team at a time.
"At this point we are all focusing on every match individually," Belak said. "We need to end 2-0 on Saturday and do the same on Sunday."
Chicago's conditioning throughout the week has been crucial, given the number of games they will play in a matter of two days.
"With us playing four matches rather than three like the last UAA weekend, we're going to need to take good physical care of ourselves but also prepare mentally, just like for any other match," second-year Nikki DelZenero said.
Although the Maroons have physically taken care of themselves all week, soreness may settle in on Sunday when they have to play NYU and Carnegie.  Winning both matches will be important for the Maroons.
"NYU will be a solid match as well, and it is conference so everyone's going to show up to play," DelZenero said.
Chicago's best performance in the UAA Championships over the last ten years was when they took third in 2009. The Maroons are having the best season they have ever had in that span of time. Four wins this weekend will continue what has been, save for a few hiccups, a dominant season for Chicago.
The Maroons open the UAA Round Robin on Friday against Brandeis at 10:30 a.m. Eastern time. All matches will be played in Rochester, New York.