Uncommon Interview: Reggie Watts
The Maroon interviews comedian Reggie Watts.
Musician-comedian Reggie Watts performed at the MAB Winter Comedy Show at Mandel Hall on Saturday. Watts uses his keyboard and loop pedal to create a unique musical comedy act. He first got his start through a string of viral videos, The opener for Conan O'Brien's 2010 tour, Watts has since released a CD/DVD Comedy Central special, Why $#!+ So Crazy? and has appeared on FX's Louie and Late Night with Jimmy Fallon. He continues to be a regular contributor on TBS's Conan and is currently working on a show for the Independent Film Channel.
Before Saturday's show, Watts sat down with the Maroon to discuss improv, his nicknames for Conan, and hipster butchers in Brooklyn. To see the complete interview, go to www.chicagomaroon.com.
Chicago Maroon: So we see your rider [a list of items that a performer requires in his or her dressing room for a show] is limited to water and some vegan food. You're not like Kanye West, who requires his chauffeurs to wear 100 percent cotton clothing and no polyester?
Reggie Watts: What? That guy is so fucking annoying. That guy has got to realize some things, re-prioritize.
CM: Do you like performing at colleges?
RW: Well, it really depends. Sometimes it's great and sometimes it's not great, it's just OK. Oftentimes the free shows are the ones where people will come, and then they'll just kind of drift in and out throughout the thing, and that can be kind of weird just because the energy is strange. But I think this show will be good for two reasons: Pretty smart people go here, and secondly, they had to pay a little bit of money to come, so in a way they're kind of paying a little bit of a commitment. They're like, "Oh I'm going to see a show." And the venue is really focused and nice; it's really beautiful.
CM: Do you feel like you can try out weirder stuff at college shows?
RW: It depends. Some colleges I feel like I can do some crazy stuff, and some I can't. When I did Cornell, I had some really good shows because they always make fun of themselves saying they're the bottom- of- the- rung Ivy League school or whatever. But it was a good gig because it felt like people were conscious and responding.
I can definitely try some different things. I think I would be more apt to trying something weirder if it was a smaller venue. Sometimes when it's a larger venue, it feels like it wants to be more broad.
CM: When it comes to improvisation, does it require a lot of preparation, or are you always in the mood to riff?
RW: That's all I can do, is improvise. It's like one of those things where it's just the way I have to perform; otherwise I can't perform.
CM: Do you think improv is something that needs to be learned?
RW:  I have a lot of friends that come from formal improv. Especially out of Chicago—it's a very well-known city for improv, and amazing people come from this scene. I think that when you're talking about Del Close or other forms of improv, like group or solo…I think that's one type of improv. The type of improv that I do is sort of a self-taught thing, so I'd say it's very different, because there are rules with learning improv formally, like Chicago-style improv, or even Upright Citizens Brigade. You go to UCB in L.A. and they also have rules, which are necessary
for people to kind of learn how to let go, because really improvisation is learning to let go, and learning to accept and adapt in the moment, and to turn performance back into the same way it feels when you're having a conversation with a good friend.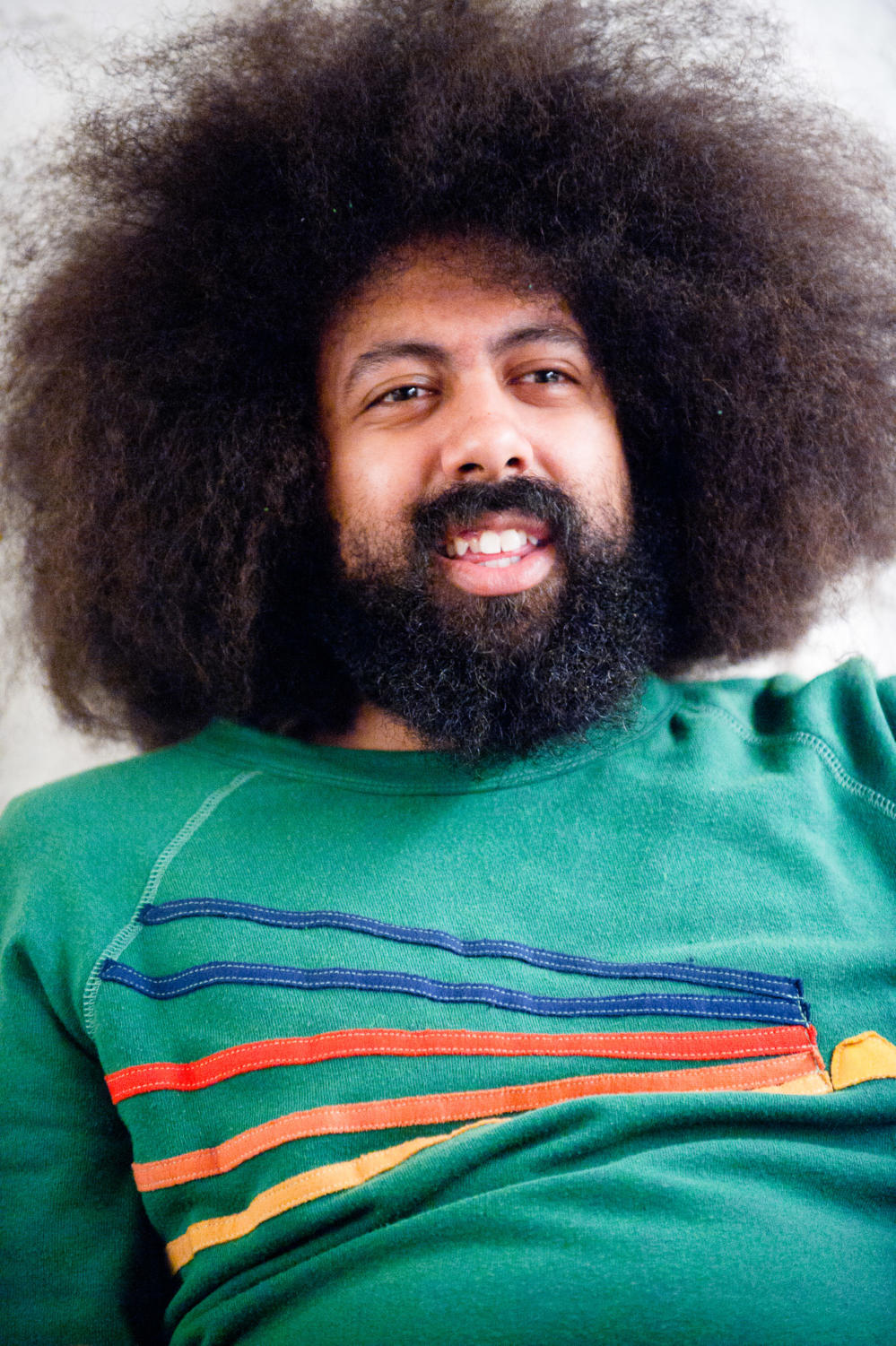 CM: What was it like touring with Conan O'Brien on the "Legally Prohibited From Being Funny on Television Tour"?
RW: Oh, Conando?
CM: Do you call him Conando to his face?
RW: No, I never have. I think he would just be like 'What are you doing?' But it was an amazing tour. It really changed a lot. I didn't think it would change a lot, but it did change a lot. In a weird way it was kind of a verification, kind of a certification program. After doing it, people were like 'Oh, who is this guy? Why did Conan choose this guy? He's not really a stand up, per se. What's he doing?' That was great, but probably the best thing about the whole tour was just the people on the tour, that whole team. Essentially it was two teams that came together—it was like the Conan TV crew, and then it was like this hardcore badass tour company. When you saw it, there were cameras, and there was video projection, and that was all TV style. But then all the mechanics of moving things and getting things around and sound and all that stuff, that was all touring. So they both work together, and they're like the best of the best coming together to do this once-in-a-lifetime tour. So that was the best part, just seeing how that unit worked together, how professional they were. And then how well we were treated. Like the whole tour, I don't think I'll ever be treated that well again.
CM: Do you like the touring lifestyle?
RW: Touring is definitely exciting, and you know sometimes you don't want to do it, but then you'll get [to] some place and suddenly it's great. It does get tiring, like for me I feel tired a lot when I'm touring, and I do a lot of it sometimes. It'll just be like a really intense four or five months of just playing, playing, playing, playing, playing, and flying all over the place, or even like this gig, like flying in from L.A. and then going back tomorrow back to L.A. There's a lot of those quick jumps back and forth. It's cool, everything is in balance. I definitely appreciate my home a lot more, and I try to get home a lot more if I can.
CM: What's it like to spend time around Conan?
RW: I didn't really know a lot about him before the tour. I knew of him obviously, and I had a high opinion of him because I heard he was a great guy, and he's really fucking hilarious. He seemed like a genuinely good person. And then on tour, it just kind of reinforced what I thought. He's really generous. I refer to him as a 'good king.' He's like someone who has a lot of power, and sometimes people who
have that much power can let it go to their heads. But he's very far from that. He treats people very fairly, as best as he can. He's inspirational in that way, like showing you how not to abuse power.
CM: How do you deal with a bad audience?
I don't know if there is necessarily such a thing as a bad audience unless they really hate you, like immediately. Like they've decided that they hate you before you walk onstage. I've been talking about this recently, so this is a good question. But I think if an audience is not feeling good and you're like, "What's up with this audience or whatever," in a way I think it's mostly the comedian's fault. It's the comedian's responsibility to figure out a way to connect to the audience?" So if the audience is bored, then you just didn't find that way. You have to be willing to alter how you perform in order to find that. If that's important to you. Otherwise, if it's not important to you, then whatever; the audience is just what it is and you do your show and [it] kind of sucked or whatever There's many ways to go about it but, for me, no one can totally complain because if you work hard enough, you can at least squeeze something great out of a supposedly bad audience.
CM: How do you order the different parts of your show?
RW: I don't really order it necessarily. I think of it as three stations, essentially. When I have everything like I have tonight, I'll have a keyboard, I'll have the center mike, and then I'll have the mike going through the sampler, the looper. So I think of that as like three points to go to. And so I know that those are three things that I can mix and match, and then do different things within those different modes. Or juggle them. That's all I know: I have those three components, and I have experience with all three of those different zones, and then I just go for it. Maybe I start with music, maybe I start with talking right away, maybe I start on the piano, maybe I just don't start at all or I hide for a while. I try to find an interesting way to start, or an extremely normal way to start. Sometimes I'll say, "I'm just going to try being sincere tonight," or I'll say, "I'm going to go out and be like this crazy dude that sounds really dumb but talks about smart stuff.' Or the other way around. I like mixing up those various elements.
CM: How do you like living in Brooklyn?
RW: Brooklyn's dope. I live in Williamsburg and it has all those whatever connotations associated with it too, but I just think it's got so many great things going for it. You know there's like that emergence of the young craftsman style of going back to like making linens by hand or a cheese shop by hand or a butcher shop done in the old traditional way, but it's all like young people starting these businesses. So I like that element of it even though some people are kind of like, "Oh this is ridiculous and like what else are they going to think of?" But I think there's something cool about that. And there are great restaurants and great coffee shops and great things to do and in the summer time it's fucking awesome, and riding bikes around there is really cool.
CM: What is your best bad joke?
RW: Geez, I don't know, I said a joke yesterday that was pretty bad. It was basically like Dad jokes, like bad puns; you know just forcing a word to mean something else.