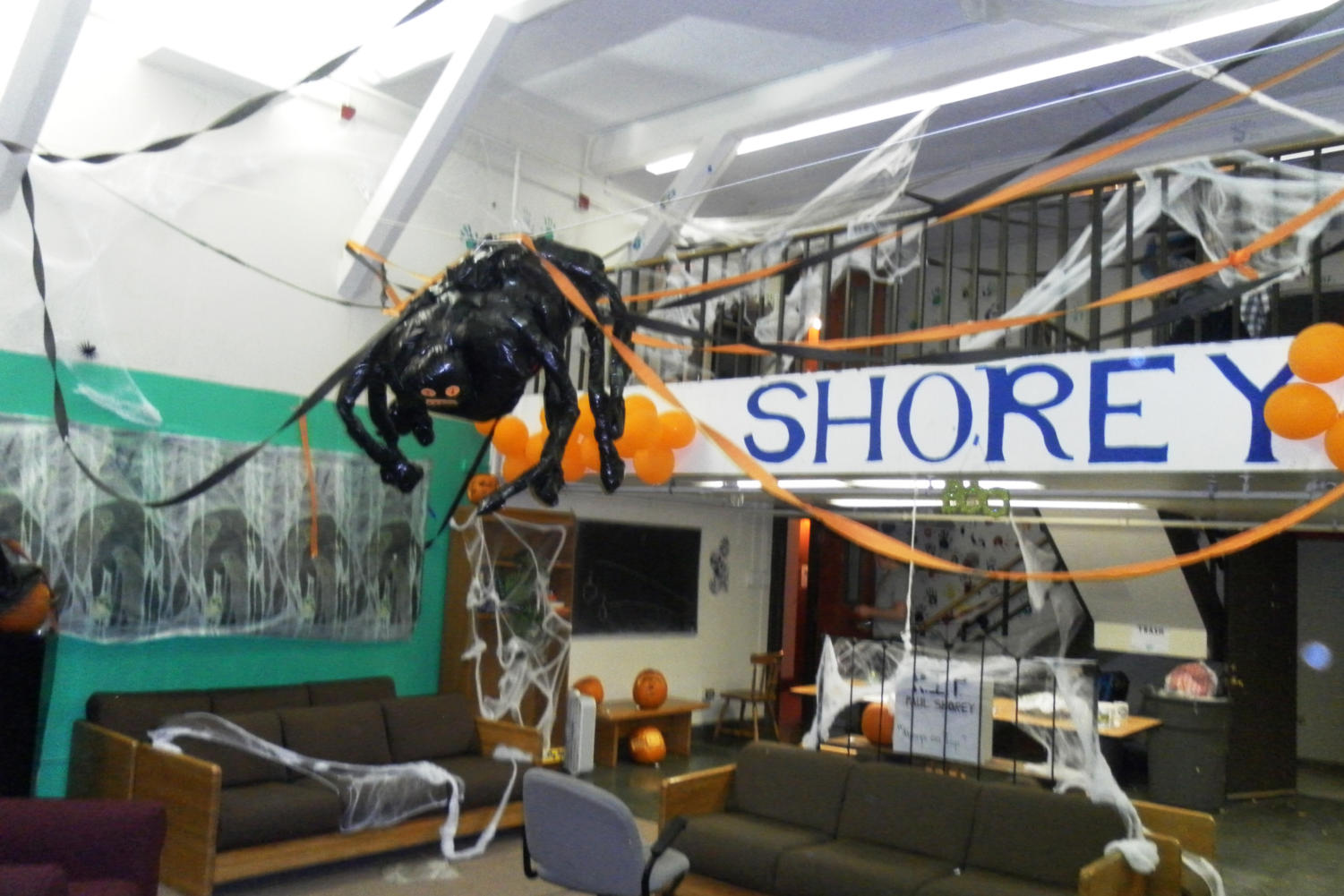 An extensive renovation of Pierce Tower over spring break has left the building flush with new furniture, plumbing equipment, and even pianos and flat screen TVs, but certain structural problems—along with student anxieties—persist.
The renovations followed last month's upswell of student outrage over the building's plumbing problems, which included exploding toilets and intermittent water shortages. Administrators, along with Housing and Facilities Services staff, vowed to improve the situation in talks earlier this month.
Over the break, a new booster pump was installed to improve plumbing functions in the building, according to Housing and Facilities Services. The previous cushion tank—the source of the exploding toilets—will now only be used as a backup if the booster pump fails. In that case, administrators have assured students that a Facilities staff member will be stationed there for 24-hour supervision.
Housing staff also installed new shower heads, covered house lounges and the second-floor common area with fresh paint and carpets, covered heating pipes, repaired elevators, brought in new furniture, TVs, and pianos for public lounges, and restored bathroom tiling.
For future problems, administrators intend to use newly installed television displays next to the elevators to provide residents with information about any facility emergencies. Additionally, public area rugs and lighting fixtures will be replaced, and more bike room will be created.
"Students generally seem pretty pleased with the improvements," fourth-year Henderson House resident Amy Hua said. "I was impressed they were able to get it all done during a week, and we're excited to see the administrators' current commitment to Pierce. We're convinced that they do care, which is a nice change, considering how neglected we felt earlier this year."
First-year Shorey House resident David Goldfeld agreed. "Most of the students are very satisfied," he said. "They're surprised by the number of good things that happened over spring break."
However, he said not all technical improvements have been made yet. "While the water system has been fixed, there are still elevator leveling problems. Though there is a new contractor, we want to see prompt changes. Some students are still concerned about bathrooms as well," he said.
With the housing lottery looming, students feel especially uneasy about the dorm's fate.
"We are a tight community, and a lot of us would love to stay, but we are taking into account the age of the building and the past maintenance problems in our decision processes," first-year Henderson House resident Carlos Pennikis said. Pennikis acknowledged that the situation seems to be improving.
Prior to spring break, Assistant Vice President for Campus Life Katie Callow-Wright wrote to first-year Henderson House resident Michelle Rodriguez that further renovations are still in the works.
"We believe that the entire plumbing system would most likely need to be replaced, and that other building systems, such as heating and the elevators, may need a complete overhaul," Callow-Wright wrote.
Callow-Wright also said that she hoped to know the feasibility of this construction after spring break, but there are no updates on that front. Pierce residents have also suggested compensation for the reduced living conditions. There will be a town hall style meeting April 9 to discuss the current changes and future plans.
Updates will be posted to the Pierce Updates Web site, according to University spokesman Jeremy Manier.
Pierce's old furniture was moved into Broadview Hall Monday morning, after Broadview resident heads and assistants discussed the change at a meeting March 12. According to Wick House RA and third-year Samantha Ngooi, a former resident of Pierce's Thompson House, Broadview was given first choice by Housing and Facilities Services.
Some residents initially bristled at the uniform, blue-cushioned sofas and armchairs that one student said gave the lobby the look of an airport.
However, Ngooi felt, that the rearrangement makes the space more homey, adding that it signifies Housing Services' attentiveness to student life. She hopes that, after Pierce, other older dorms such as Broadview will undergo renovations and repairs as well.