Prime time for rhyme: Poetry Month with 57th St. Books
In honor of National Poetry Month, 57th Street Books tells us what poets to check out.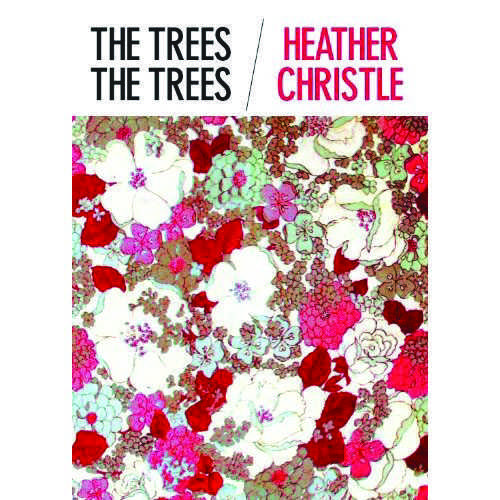 Overheard on the quad last week: "Oh, you know it's April when the squirrels run up the tree like that," one girl commented to her friend as a squirrel hurled itself, kamikaze-style, from the trunk of a huge maple. "They're so cute!" I didn't think that was a seasonal thing, but then again, maybe she had a point. My dog killed a squirrel that couldn't get up a tree fast enough, and that happened in November. Some of nature's mysteries are better left alone.
Another sign that it's April is the arrival of National Poetry Month, a sixteen-year-old annual nationwide celebration of "poetry and its vital place in American culture," according to the Academy of American Poet's website. National Poetry Month has some classic traditions like Poem In Your Pocket Day (April 26), when participants carry a beloved poem in their pocket all day, sharing it with people around them. Since Poem In Your Pocket Day is a few weeks from now, I wandered into 57th Street Books this past weekend looking for a new book of poetry from which, I hoped, I could make my Pocket Poem selection. Instead of browsing the shelves, though, I found myself chatting with 57th Street's savvy staff, who threw a few suggestions my way. They were so good, I couldn't resist sharing them. Happy Poetry Month, everyone—and watch out for flying squirrels.
The Trees The Trees by Heather Christle
(Octopus Books, 2011)
The book I've had stuck in my head for the past month or two is Heather Christle's The Trees The Trees (Octopus Books, 2011). It's a book of poems without line breaks that have their own weird logic and curious sense of humor. When the book first came out, Christle set up a phone number to whose callers she would read one of the poems. I never did it, but I like that idea. It's true that the book has one of the most emo lines I've read outside of a Saves the Day Song ("I could drive across Nebraska / and no one would notice"), yet it remains hopeful and playful in its oblong resignation ("he is not that kind of man / it is not that kind of snow"). Read this book over and over again until her voice seems to be the only one that could possibly make sense.
—Hannah Manshel is the Children's Book Buyer at 57th Street Books and a recent graduate of the University of Chicago. Lately she feels guilty for reading more weird poetry than kids' books.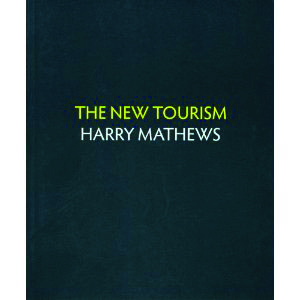 The New Tourism by Harry Mathews (Sand Paper Press, 2010)
I've read and loved every essay and novel that Harry Mathews has in print, so when I saw that he had recently authored a book of poetry I went for it immediately. Arcane and restrictive poetic forms are second nature to a writer with Mathews's background, and these poems will remind his readers of his usual preoccupations, as well as the infamous and extraordinary constraints of the Oulipo, the workshop of potential literature that influenced work by Georges Perec, Jacques Roubaud, and Italo Calvino. Here, Mathews also engages with other poets, addressing, paying homage to, and antagonizing Kenneth Koch, Heinrich Heine, and, most successfully, Henry Vaughan. For new readers, this poetry could serve as a brilliant introduction to Mathews's writing; for his fans, it's something fresh, imaginative, and, as always, exciting.
–Jeff Waxman is a bookseller at 57th Street Books and a promotions manager at the University of Chicago Press.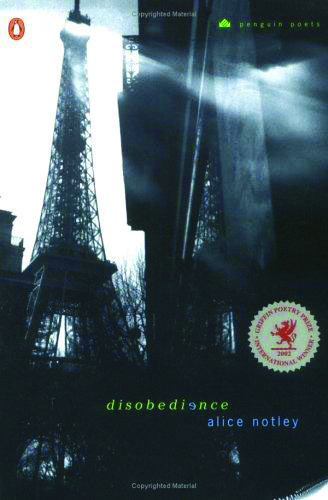 Disobedience by Alice Notley
Penguin Books 2001
Dated from July 1995 to August 1996 and published by Penguin Books in 2001, Alice Notley's Disobedience, the winner of the 2002 Griffin Poetry Prize, invites the reader into a world prior to the widespread changes that took place after 9/11. Disobedience reads like a series of journal entries from Notley's time in Paris but is written in the form of contemporary poetry by the seasoned professional writer, who has published over 30 books. She narrates the work as a woman who's gotten the hell out of the United States to live as an expatriate. The title of the collection reveals the narrator's attitude towards politics in America and the Western world (including Europe). Notley's opinion is that these politics take much of their style from civil disobedience and counter-cultural contempt for authority. Even when she's talking about deciding whether to accept or reject feminism and exploring the terms on which she wishes to define herself, Notley writes without sentimentality, even with ferocity.
—Rui Carlos da Cunha has been the Receiving Manager at The Seminary Co-op Bookstore since 2003.