English department casts verdict, doesn't object to TV's best
New English department panel series analyzes critically-acclaimed TV shows.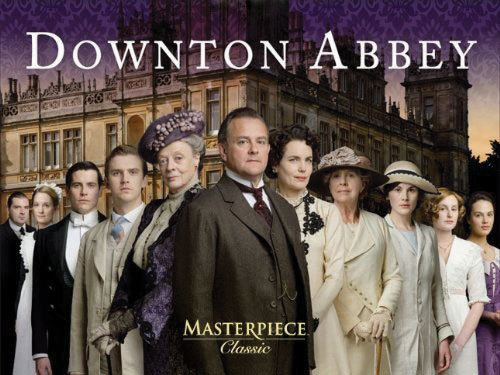 Once in a while most of us will put off our work and waste half the day watching episode after episode of our favorite cult TV shows. We might feel less guilty, however, if we knew that esteemed University professors were watching the same things. "Guilty Pleasures," a new lunchtime lecture series created by the English department aims not only to discuss these cult TV shows, but to specifically explain why we can't get enough of them. After filling my plate with more than my fair share of catered smoked salmon and cucumber tea sandwiches in the beautiful, wood-paneled Rosenwald 405, I settled down to listen to department chair Elaine Hadley discuss the hit show Downton Abbey.
Hadley first addressed the aspects of the "pleasure" she gets from watching the Masterpiece Classic period drama. As a professor of Victorian literature, Hadley believes that the plot of Downton Abbey fits the model of a 19th-century melodrama well. She finds the stark moral polarity of the pronounced good and bad characters on the show similar to much of literature of the show's historical period, as well as the commitment to multi-plots and lack of emphasis on a single protagonist. Additionally, Hadley identified various themes in the show that are common to the novels of famous writers of the time, such as Anthony Trollope, Jane Austen, and Charles Dickens.
Hadley also praised the filming of the show. In Downton Abbey, the camera often focuses on the faces of the characters, betraying their emotions even though most of their feelings are left unsaid. "I feel that British productions are very involved in this kind of 'silent expressiveness,' which is a reflection of the way society operated at the time. It's not what the characters say that's important, but what they don't say."
Downton Abbey has many impressive features, but the show is not without flaws. On this note, Hadley transitioned into the "guilty" component of her lecture. Hadley remarked that the producer of the show, Julian Fellowes, succeeds in portraying history with a conservative lens, and a lack of international perspective; for instance, World War I, as seen in Season Two, is portrayed primarily as a British war instead of as a world war. She also criticized the show's representation of budding social movements in the early 20th century: She sees feminism as reduced to the "teenage angst" of the youngest daughter Sybil, and socialism is embodied by her "adoring boyfriend," an errant Irish chauffeur who can't tear himself away from Sybil and actually promote the socialist cause.
Hadley's theories pertaining to the success of Downton Abbey offered a particularly thought-provoking explanation for what she sees as unusually high American interest in a Masterpiece Classic. She attributes this to the American fascination with an aristocracy it never had, and to the fact that the show portrays a moment of economic disparity that many Americans now identify with. Furthermore, many viewers can certainly find relief from the constant, sordid showing of reality TV shows, in a well-scripted show.
However, Hadley accepts that part of the show's universal appeal is its masterful production. She played a clip from the first episode of the first season, and pointed out the ways in which the opening scene is a clear indicator of the show's trajectory. The exquisite costumes, multiple vantage points, and sophisticated filming all promise that our guilty television pleasure will be a rich escape. And just as Downton Abbey is a great diversion, the "Guilty Pleasures" series is a pleasant way to break up the monotony of a day. After the hour-long lecture and discussion I went straight to my next class with a sense of rejuvenation that only our favorite distractions can offer.
"Guilty Pleasures" will continue on Monday, May 21st with a discussion on Breaking Bad.