The University of Chicago has a rich history of setting a foundation for students that go on to become successful in the social sciences.
That is exactly the case with Alexi Giannoulias.
Attending the University of Chicago for only his first-year of undergraduate studies, 1994–1995, he became a well-known politician in Illinois as the state treasurer from 2007–2011, as the Democratic nominee for U.S. Senate in 2010, and as the current chairman of the Illinois Community College Board.
What the University of Chicago is not known for is setting the foundation for professional-caliber athletes.
Yet, it set the foundation for Alexi Giannoulias.
He has played professionally in Greece with Panionios, at the DI level with Boston University, and most notably, with President Barack Obama.
Still, before all that, he was an asset to the Maroon squad.
In his only season as a Maroon, Giannoulias became the first ever first-year to lead the team in scoring (16 points per game), field-goal percentage, and 3-point percentage.
He was also the team's second-leading rebounder, and his talents garnered him 2nd Team All-UAA status. Needless to say, he was the team MVP.
Despite the success, he would not have had the opportunity to be a Maroon had it not been for then-assistant coach and current head coach Mike McGrath.
"He spent a lot of time coming to my games," Giannoulias said. "I liked his nature. He was always aggressive. He wanted to build a bigger, better program."
McGrath said he knew Giannoulias had the talent to play DI basketball, but that did not stop him from pursing the standout student-athlete.
"I just thought [Chicago] was a better fit for him in terms of the kind of experience he would have, the kind of education he would have, and the kind of role he would have on the team," McGrath said.
And Giannoulias agreed.
"The thought of staying and playing in Chicago was very important to me," he said. "I got to know some of their incoming freshmen, and I was excited about that particularly, to be a part of something special, and obviously the University of Chicago, being the academic powerhouse that it was, played a large role."
After turning down Ivy League, mid-major, and other DIII programs, Giannoulias decided on the University of Chicago.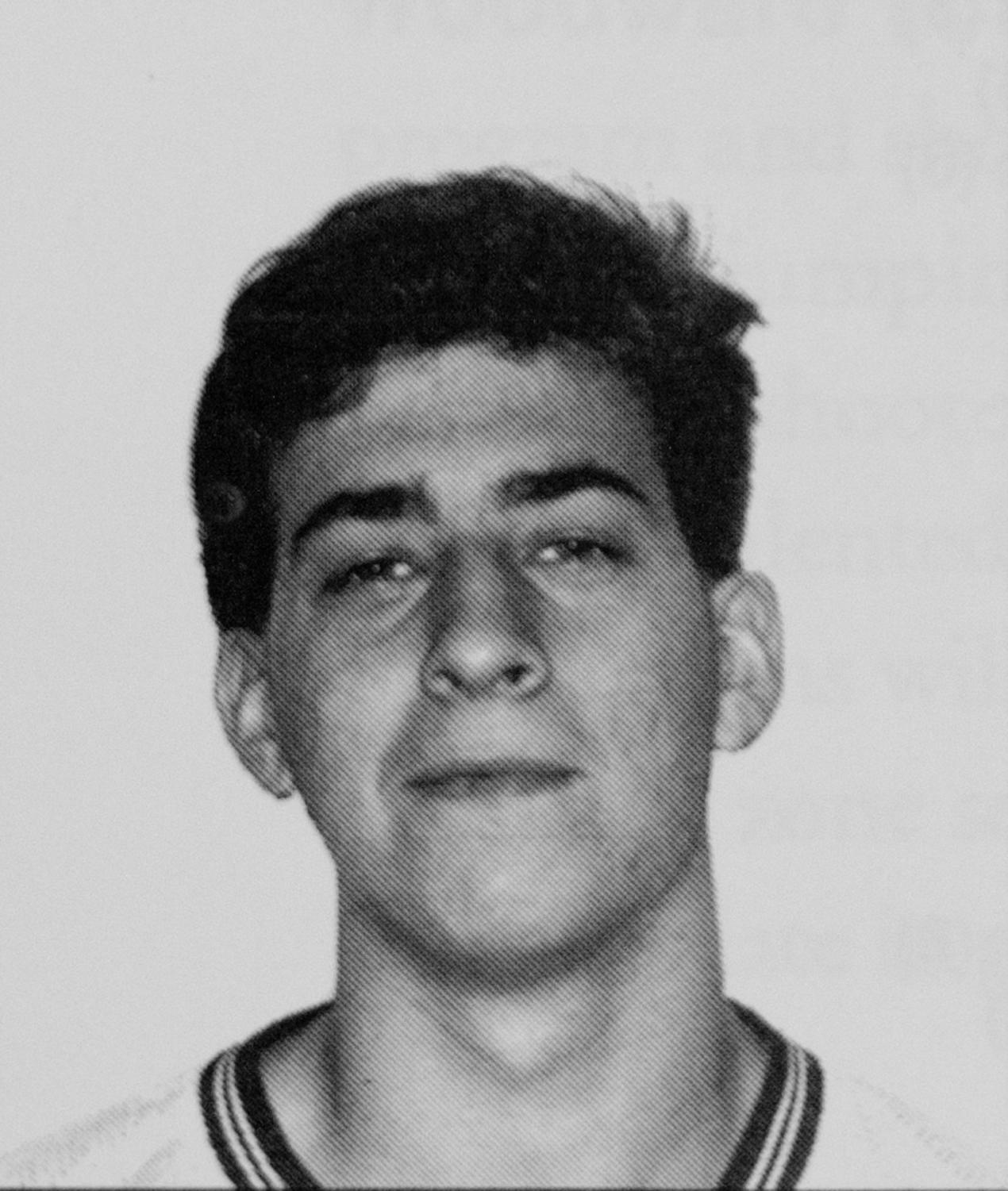 "Immediately, you could tell that Alexi was significantly better, not just than the guys who were returning but all of our [first-years]," teammate and fellow Pierce resident Rusty Loyd said. "His ability to score was unparallel from what I had seen in that level."
Giannoulias pursued a starting spot for the opening game of the season, but head coach Pat Cunningham had other plans.
"Coach Cunningham, after a couple weeks of practice, was putting together the starting lineup and said, 'Alexi, you're going to play some minutes, but you're not going to be a starter,'" Giannoulias said. "And I remember just going back to my dorm room at night and just going crazy and being in a state of shock. I'm very competitive, so [I] put a hole in the wall of my dorm room, probably, and got really [angry]."
McGrath said he does not view that decision as a coaching mistake.
"We had so many new guys that year, and we knew they were all good," he said. "Generally, you'll find when you go to a first game, seniority trumps ties. If you have guys who are close in competition, it's really hard to tell after a couple weeks of practice."
Giannoulias' anger translated into toughness on the court. In Chicago's first regular season game, opening up the 1994–1995 season at Oberlin, the shooting guard went 5–5 from behind the arc with 26 points.
"I'm like, 'I'm going to make it, so I have to be in [the starting lineup]," he said.
The Maroon coaching staff quickly took notice of Giannoulias' physical and mental toughness.
"He was really strong, and he was a great, great shooter," McGrath said. "That's probably what he did best. If you took away his jump shot, he found different ways to score."
A few more double digit performances and Giannoulias' name was announced before the start of each game.
Whether he was coming from the bench or starting, his family was always there to cheer him on, to the point where he had his own fan club.
"My aunt and my cousins made Alexi fan club t-shirts," Giannoulias said. "I think it was a great thing for morale for the team. Some of my teammates joked around with me, but it was great buzz for the school."
Giannoulias did not only cause a buzz because of his playing abilities, but because of his personality as well.
Loyd remembers the Maroons' East Coast trip to play Carnegie, when Giannoulias caused a scene at a sandwich shop, a shop that instead of having coleslaw and fries on the side of the sandwich, included them inside.
"The waitress brings the sandwich and Alexi looks at it, and he goes, 'I'm not eating this,'" Loyd said. "And the lady is like, 'Is there something wrong with it? Is this the wrong sandwich?' He's like, 'You put the fries and the slaw on the sandwich. Who eats a sandwich with fries and slaw between the bread?' And the lady's like, 'Well, that's how we make the sandwiches.' And Alexi's like, 'Well, that's not how I eat them.' He literally got up and walked out of the restaurant and went to one like two doors down and got a sandwich there. That was kind of his personality a little bit. He kind of liked things his way."
Giannoulias' starting position, his family by his side, and the buzz he created around campus, was not enough to convince him about his future as a Maroon. The dream of playing DI basketball was always on his mind.
"In the same way that Coach Cunningham told me I wouldn't start, there were a lot of people that told me I couldn't be a Division I athlete," Giannoulias said. "I wanted to prove people wrong."
After going back and forth with the Chicago coaching staff at the end of the season, the shooting guard made the decision in the summer after his first-year to become a Terrier and attend Boston University, the same institution his brother attended.
"I was very supportive and told him from my perspective, 'I'd hate to see you go cause I think you'd be a great player, and I think we've got something good here," Loyd said. "But, I understood that family and those bonds were more important to him than even the basketball stuff was."
Even after the decision, Loyd believes Giannoulias is one of the most loyal people he has ever met.
"When you became one of Alexi's friends, you almost sort of join that family," Loyd said. "If his mom said something needed to be done, he would do it. We were kind of like that once we became friends. If Alexi found out something was going wrong for you, he was right there and wanted to help you out in any way he could."
While at Boston, Giannoulias kept contact with his Maroon family. When Chicago would play Brandeis, the former Maroon star would attend the game each year.
"I don't think he became as close with some of those guys as he would have if they were teammates for four years, but there were never any hard feelings because everybody really likes Alexi," McGrath said.
As a Terrier, Giannoulias shot 40 percent from behind the arc on only 2.9 minutes per game. With the limited playing time, McGrath said that aside from Giannoulias' personal reasons for leaving Chicago, in terms of basketball, he made the wrong decision.
The Maroons won the UAA Title and reached the Sweet 16 in the national tournament during what would have been Giannoulias' third and fourth seasons with UChicago. Two of Giannoulias' classmates, Loyd and Aaron Horne achieved All-American status.
"One of my regrets in coaching is that he wasn't part of that group that had all the success. I think it would've been a lot of fun for him, and I think he really could've helped us," McGrath said.
Giannoulias, after his move to a DI program, does not discredit the caliber of DIII.
"In some respect, the difference comes down to athleticism and size," he said. "As far as shooting and fundamentals…I think Division III is right up there."
Upon graduating from Boston University cum laude with a degree in economics, the former Maroon did not stop playing basketball. In Chicago's 1994–1995 media guide, Giannoulias' biography said that, "he would like to play professional basketball in Greece."
And that is exactly what he did with the Greek Basket League's Panionios.
In spite of all the basketball success, Giannoulias never forgot where he came from.
"To go [to the University of Chicago] and then BU and then overseas—it was a great set of circumstances, and I love that school," he said.
Giannoulias' basketball career ended with Panionios in 1999 after a one-year stint. He then pursued a career in business and politics, receiving his JD from Tulane University's Law School.
With his collegiate and professional basketball career over, Giannoulias had no idea that he was yet to receive the most attention he would ever garner for shooting hoops.
While a first-year at UChicago, Giannoulias played his first pick-up basketball game on campus with then-Senior Lecturer Barack Obama.
Nine years later, Giannoulias was helping raise funds for Obama's run for Senate in 2003.
And on November 4, 2008, Election Day, the former Maroon shooting guard played basketball with the man who would soon become the next president of the United States.
Giannoulias was quick to say who the better player is.
"I'm 15 years younger than him, so I have a pretty good advantage there," he said. "[Obama's] a great player, he's a great competitor, he plays really hard, and we have a lot of respect for each other on the court."
When Giannoulias ran for Senate in 2010, Obama was not the only basketball-playing friend that supported him.
"I went to a couple of fundraisers with a lot of his former teammates," McGrath said.
Although the former Chicago standout lost the tight race, he continued to keep contact with both the President and the Maroons.
The President's role as a national figure has not deterred the athletic competition between Obama and Giannoulias, and when asked if the two would play basketball this election day, Giannoulias said, "Possibly."
The University of Chicago may have been known as setting the foundation for the established politician Alexi Giannoulias. Now, the institution can also be known for setting the foundation for basketball-standout Alexi Giannoulias.