University mourns death of recent alum
Catherine Ye (A.B. '11) died after being hit by a truck in the West Loop on Monday morning.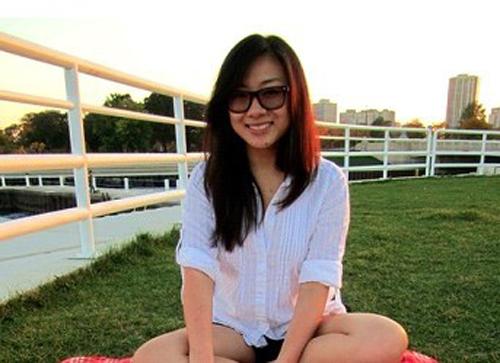 Catherine Ye (A.B. '11), one of the founding members of UChicago's chapter of Alpha Kappa Delta Phi (aKDPhi), remembered for her humor and mentorship, died after being hit by a truck in the West Loop on Monday morning. She was 24.
Ye was crossing West Randolph Street near South Halsted Avenue at 8:35 a.m. She was pronounced dead on the scene approximately 15 minutes later. The driver of the truck has been cited for failure to yield to a pedestrian and the incident is under investigation by the Chicago Police Department's Major Accidents Unit.
A native of State College, Pennsylvania, Ye majored in economics and was active with Blue Chips and campusCATALYST, investment and consulting RSOs. She lived in the Shoreland's Bishop House for two years and remained close to the house's members even after moving off campus. After graduating, Ye worked as a consultant at the IRI Group, based in the West Loop, but she recently received a job offer to work for Amazon in Seattle. Ye lived in Lincoln Park.
Fourth-year Emily Yuan and second-year Sherry Wu, both members of aKDPhi, described Ye as professional and put-together, a combination that could sometimes seem intimidating. However, both attested to her naturally quirky and goofy personality, noting that she was known for making funny faces and photo-bombing pictures.
"She was just extremely real and down-to-earth," Wu said. Yuan added, "She did not try to impress anyone."
After graduating, Ye maintained her connection to UChicago as aKDPhi's alumni advisor. Though Wu described this as an informal position, Ye returned to campus for aKDPhi soirees and other campus events, like last year's Summer Breeze. She gave advice to many of the younger girls and helped them through conflicts.
"She was one of the mediators, someone that everyone felt they could talk to," fourth-year aKDPhi member Lucy Peterson said.
Jina Choi (A.B. '11), Mallory Hee (A.B. '11), and Ye's hometown friend Michelle Modest started a memorial fund to help Ye's parents pay for the funeral expenses. As of last night, nearly $14,000 had been pledged, out of a goal of $15,000.
"Cat was really concerned about her parents and how they were going to pay for Amy's [Ye's sister's] college," Choi said. "The last thing she would want is any kind of financial burden for her parents."
Ye is survived by her parents and younger sister. Her funeral is being held in Libertyville on Saturday. aKDPhi is holding a memorial service on Wednesday at 7:30 p.m. in Rockefeller Chapel.