Update: Authorities confirm they found body of rising fourth-year
Austin Hudson-Lapore left his apartment Wednesday without his ID, phone, or wallet, his roommate says.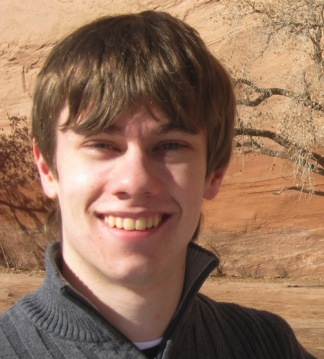 Update, 6/19/13, 3:55 p.m.: It has been confirmed that Hudson-Lapore's body was found today in Lake Michigan. After a man fishing this morning around 6:30 a.m. thought he saw the body, he called the authorities, according to the Chicago Tribune.
Hudson-Lapore's father was at the scene and the Facebook page "Find Austin" starting preparing its followers for the possibility that this was Austin's body at around 10 a.m. this morning. 
The University will keep students updated as information about a memorial service becomes available, according to a statement from Karen Warren Coleman, Vice President for Campus Life and Student Services.
Update, 6/14/13, 9:25 p.m.: During a press conference outside of Rockefeller Chapel at 8:30 p.m. Friday evening, Gregg Lapore, Austin Hudson-Lapore's father, spoke briefly about his son, urging anyone with information to contact the Chicago Police Department.
On Wednesday evening between 8:30 and 10:00 p.m., Austin left his apartment to walk along 53rd Street or 55th Street and has not been seen since, Gregg Lapore said during the conference. The family believes that Austin was walking towards Lake Michigan and that something went wrong during that trek.
As for questions about why Austin would leave his wallet and cell phone behind, Gregg Lapore said that his son has always had a fascination with weather. "He's a very outdoorsy guy, and wouldn't think anything of going for a walk in a driving rainstorm [without his wallet or cell phone], if he got to see something really exciting," he said.
Gregg Lapore added that his son planned on relaxing before starting work at a laboratory on campus for the summer quarter.
Dr. Laurie Hudson, Austin's Mother, and Aidan Hudson-Lapore, Austin's sister, were also at the press conference.
Update, 6/14/13, 7:55 p.m.: The University News Office and Gregg Lapore, Austin Hudson-Lapore's father, are holding a press conference at 8:30 p.m. this evening to request assistance from anyone who may have information concerning the whereabouts of Austin. 
Austin Hudson-Lapore, a rising fourth-year student in The College, was declared missing by Chicago Police Friday and hasn't been seen at his off-campus apartment since Wednesday, according to a Tumblr created Friday evening dedicated to finding him.
According to a roommate and rising fourth-year Michael Oliver, Hudson-Lapore was last seen by a friend as he was leaving a final exam at approximately 12:30 p.m. on Wednesday. One roommate noticed that he did not return to their apartment on 54th Street and Kimbark Avenue Wednesday evening, but weren't sure he was missing until after he hadn't responded to their phone calls to make plans on Thursday.
Hudson-Lapore also left his ID, wallet, and cell phone at their apartment, according to Oliver.
The Tumblr indicates that Hudson-Lapore is a fan of meteorology and may have been observing conditions outside after the derecho storm that passed through the area Wednesday evening. The storm is known for producing severe thunderstorms and strong winds.
Hudson-Lapore is reported by the Chicago Police Department to be 5' 7", 110 pounds with blue eyes and blonde hair. He was last seen wearing black gym shoes and blue jeans. Anyone with information is encouraged to contact the Chicago Police Department Area Central Detective Division at 312-747-8380.
We will update the article as more information becomes available.