Sunrise at Sundance for film composer, UChicago alum
Alum takes long way to film fest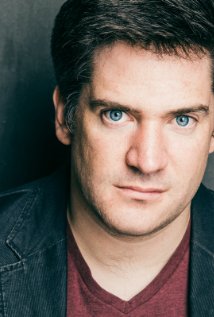 The 2015 Sundance Film Festival wrapped up the Saturday before last. Noah Potter (A.B. '99; M.B.A. '07) and a group of his UChicago college friends started making a yearly pilgrimage to Sundance six years ago, but this year—after plenty of bumps and triumphs—was different. Potter was making his debut at the festival's red carpet as the music composer for the Romanian film, Pioneers' Palace. The journey there was a little wild, but this year he got to go to the green room.
He got the e-mail in December, while the film was still in postproduction. He said it was a huge shock and a huge honor, as so many people submit films to the festival and so few are selected. "The most fun for me was actually collecting my badge… the Sundance logo. That was the first feeling that I got that it was actually real. It's a silly thing; the badge doesn't do anything…. It has nothing except a little smudge of pride on it. I don't think anyone is above a few gold stars in their life," he said with a laugh.
Over the years the group has gotten better at making the most of the festival and its reunion. They take turns getting up before dawn to wait in line to secure the group's screening tickets and have learned to book hotel rooms early and close to the Utah town. His friends have gone on to work in many different fields—they work as doctors, editors, lawyers, or as Google masterminds—yet they all come together once a year for this fun event. Potter is the only one of them actually in the industry.
When he describes his time in the College it's clear he quite enjoyed the adventures he had on campus. He lived in Lower Flint House in Woodward Court, a house that sounds foreign to modern-day UChicago undergrads, but once stood where the Booth School of Business does today. Potter was a music major among the ranks of what he called a very good class of music directors, but his musical life extended beyond the classroom, in more ways than one. He briefly worked at the University of Chicago Hospital, but that came to an end when he was caught taking a few too many piano breaks during filing runs. Luckily, he was able to pick up a new job that suited him much better: playing the organ at Hyde Park's First Unitarian Church. While on campus, he also founded a performance group for undergraduate composers and paired up with Off-Off Campus to do live scoring of its shows that he says lent him a good feeling for comedic timing that he would need later when scoring television shows. He joked that the rest of his time was spent playing the video game Starcraft, but he soon added that he also loved playing ultimate frisbee on the Midway and was an enthusiastic Scav captain.
Despite graduating with a music degree, Potter's first job was in web consulting and design. "It was the first dot-com boom… was what everyone was doing," he explained. When that company folded, he started a small video game developing company, which he later sold. He had moved to Los Angeles after getting his M.B.A. from the Chicago Booth School of Business—which he describes as an odd choice but an education he appreciated when the economy collapsed. "I had this soul-searching moment where I said I can fail at doing this, and if I'm going to fail at something, I want to fail at something tremendously worthwhile; so that I get, you know, points for having tried. So that was what drove me to go back into music." That was where the real grind began.
From the beginning, he said he could only recount "a cautionary tale." It's the story that is less often told about Hollywood. He started from the bottom, scoring reality television shows and working on friends' films and slowly worked his way up through connections and perseverance, eventually scoring the film Nómadas directed by Ricardo Benet and starring Lucy Liu, fulfilling his long-time dream of scoring a movie with major stars involved. Now, he's worked on films that went to the Cannes Film Festival and one that won an Indie Award, but the path wasn't easy. He said over the years he has sent thousands of emails that weren't met with a response. "The thing about L.A. is that you keep expecting that if you just hit this next goal, success will come around the corner," he said. But unfortunately it doesn't work quite like that.
Some of the best connections come by chance. His agent worked across the street from a Romanian-owned yogurt shop in California where he met Viorel Sergovici, the director of photography for Pioneers' Palace and the director of another Romanian film, both of which Potter went on to score. The same connections even led to a job scoring a Romanian T-Mobile commercial where he took a risk by asking to do something different from what was asked for. "I said I'd do something better and more memorable," he explained. For his Sundance film, he was asked to write 1980s Romanian New Wave music because, surprisingly, paying to compose new music was actually cheaper than paying the rights for the actual music of the era. "You have to expect you'll be able to pull it out," he said of encountering odd composing challenges. Of course then there's the matter of actually creating that, but in true UChicago style, he does his research and delivers. Potter laughed, "I'm big in Romania now!"
Potter recently moved back to Chicago with his wife, one-year-old twins, and three-year-old, and it seems he is glad to be back in a city that prizes talent over glitz and adores its intellectual artists. He recently won a silver medal at the Park City Film Music Festival for the score of the film Salvation which will be having a limited theatrical release soon. On the horizon, is a new musical Ghosts of Baghdad that is still in the workshop phase. The path to being successful in entertainment is brutal, and Potter made no qualms about that. But being able to face failure and continue, and having a strong support from family is what he thinks has kept him going. Potter tells a cautionary tale, but one laced with hope for the next generation of UChicago artists.