In the chatter's box
Tyler Howard is a second-year basketball player from Sioux Falls, SD. We chatted with him to get some insider info on the life of a Maroon athlete.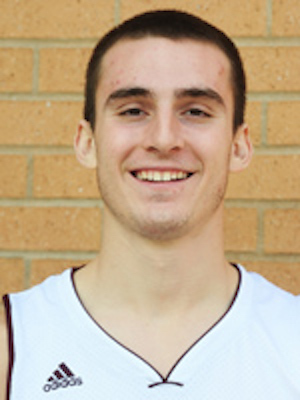 Chicago Maroon: How old were you when you started playing basketball?
Tyler Howard: When I was like five or six.
CM: Were you just playing at that point, or competing, too?
TH: My mom played college basketball, so she got me playing in a league when I was like five or six. I was competing ever since then.
CM: Where did she play?
TH: She played at South Dakota State.
CM: Did you play any other sports when you were in elementary, middle or high school?
TH: Yeah, I did soccer and football in middle school. In high school I did track and field, I long and triple jumped in high school.
CM: How did basketball end up being the sport you focused on for college?
TH: That's what I was most talented at growing up, the one I enjoyed the most. All my friends played basketball, too. So, it was just something that I did my whole life and just focused on that.
CM: When did you realize you'd be able to play in college?
TH: Probably in high school. When I was playing AAU basketball. Having coaches contact you via email or in letters, you realize that you can play in college.
CM: What has your experience been with the team so far? How did it alter your transition to college last year?
TH: Last year was the first year in my career where I didn't actually play at all, really. I didn't really play…And then it was kind of a learning experience. I played a different role. And then this year I've gotten to start and play more, so it was a good learning experience my first year, observing and watching.
CM: Do you watch the NBA?
TH: Yeah, I do.
CM: Who do you root for?
TH: I'm a Miami Heat fan, still, even though LeBron is gone. I'm from South Dakota, so I didn't really have a NBA team growing up, so I always rooted for the Heat.