Senior Spotlight – Jasmine Mobley
Outside-hitter Jasmine Mobley reflects on her Chicago career: volleyball, economics, and everything in between.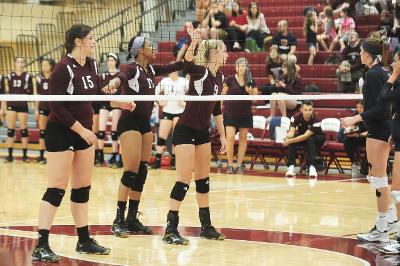 For the past four years, Jasmine Mobley has manned the left corner of the volleyball court next to the net. The fourth-year outside hitter has been a key cog of the Maroon machine for her entire time in college, racking up the kills that placed her 9th in school history and earned her two All-UAA honorable mention accolades.
Luckily, the squad was able to send the fourth-year and two other classmates off on a good note as they defeated Wheaton on Senior Day. Another high point of this season for Mobley was almost certainly when Chicago took down No. 3 Hope and the hitter registered 21 kills, which was a season high. But simply focusing on this final season wouldn't do justice to the well-rounded fourth-year.
Since arriving at the school in 2012, Mobley's time on the Ratner courts has been an integral part of her growth as a student as well as an athlete. "Volleyball has been a pivotal part of my experience as a UChicago student," she observed. "Even greater than the success on the court have been the lessons learned and the relationships developed as a student athlete."
As she gets set to depart from Chicago in the spring, she will leave behind a strong legacy with the volleyball team, and her presence at the top of the net will undoubtedly be missed by her teammates. She ranked second on the team in kills this year and was a key component for a team that reached the NCAA tournament.
However, Mobley's success extends off the court as well. An economics major, she is involved in many different business extracurriculars around campus. "I am a member of UChicago Careers in Business," Mobley noted. "UCIB has been an instrumental part of my time as a student here." Her focus on business acumen extends to other clubs including the UChicago Sports Business Team and Women in Business.
Mobley takes her time away from the court very seriously. "I think that we make time for things that are important to us," states the hitter who averaged almost three kills-per-set this year. "For me, the opportunity to go out on the court and represent the University and the Maroon volleyball program has always been incredibly important, as is the opportunity to take advantage of the incredible resources, professors, and fellow students that this amazing University has to offer."
On top of her academic groups, Jasmine also gives back to the school and community. "I am involved as a mentor in the program to younger students, and also spend significant time volunteering for several charities that are very near and dear to my heart." She is also involved in the Fellowship of Christian Athletes, serving as the co-founder of the chapter on campus.
Being able to maintain this balance has been of the most important parts of Mobley's time at Chicago. "For me, the biggest thing has been making sure that I always found time for the things that are important to me," she emphasized. "In doing that I've been incredibly happy and had an awesome time here."
This is why Jasmine has worked to make the most of her time at the University and in the city. "I spend as much time as possible exploring the beautiful city of Chicago and all that it has to offer, as well as spending time with some of the amazing friends I've made during my time as a student here."
Mobley will leave her volleyball career behind as she prepares to graduate from the University, but she already has her sights set on the future. "After graduation I am moving to New York and beginning a career in investment banking–leveraged finance. I couldn't be happier."
She leaves behind a team that never placed lower than fourth in the UAA, and has made the NCAA tournament every year that she has been on the squad. The fourth-year's record stands at 102–48; Mobley brought a legacy of winning that will certainly be missed next year.