Trump Rushed off Stage After False Shout That Booth Alum Had a Gun
Austyn Crites (M.B.A. '09) told reporters that the commotion started when he held up a sign that read "Republicans against Trump."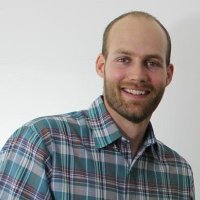 A Booth alum was ejected from a rally for Donald Trump in Reno, NV last night amid commotion that prompted Secret Service agents to rush the Republican nominee off the stage.
Secret Service agents rush Donald Trump off stage at Nevada rally. https://t.co/G4isSw41BA https://t.co/daEjQ9NHNz

— CNN (@CNN) November 6, 2016
Austyn Crites (M.B.A. '09) told reporters that the commotion started when he held up a sign that read "Republicans against Trump."
A witness said he heard someone scream "This guy has a gun." According to a Secret Service statement, an "unidentified individual" in the crowd shouted 'gun,' but the statement said no weapon was found.
Agents entered the crowd and detained Crites. Crites said he was relieved when the police broke up the crowd. He said he was kicked, punched, choked, and grabbed by the testicles.
"All of a sudden, because they couldn't grab the sign, or whatever happened, bam, I get tackled by all these people who were just, like, kicking me and grabbing me in the crotch and just, just beating the crap out of me," Crites told CNN affiliate KTNV. "And somebody yells something about a gun, and so that's when things really got out of hand."
Secret Service agents, police officers, and SWAT officers carrying assault rifles led Crites away from the crowd to a side room.
Crites was released from custody after the rally with no charges, CNN reported.
Trump returned to the stage minutes later. "Nobody said it was going to be easy but we will never be stopped," he said. "We will never ever be stopped."
Donald Trump returns to finish speech after being rushed off stage, thanks Secret Service. https://t.co/G4isSw41BA https://t.co/xXiyuPLVLV

— CNN (@CNN) November 6, 2016
In the aftermath, Donald Trump Jr. retweeted false reports that there had been a gun involved in the incident and other tweets that wrongly referred to the incident as an "assassination attempt."