Former Top Admin Takes Position at Prestigious Dallas All-Girls' School
Karen Warren-Coleman served as the University's vice president for campus life and student services.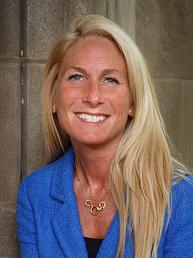 A former top administrator has taken a position at an all-girls' prep school in Dallas, TX.
The Hockaday School announced Thursday that Karen Warren Coleman, former vice president for campus life and student services, will become its head of school on July 1, 2017.
Coleman announced in May that she would step down from her position at the University at the end of the last academic year. Michele Rasmussen, dean of students, became head of the Campus and Student Life (CSL) office following her departure.
"[Coleman] implemented programs and services at the University of Chicago that supported a diverse and inclusive campus community and offered opportunities to help create a sense of belonging for all members of that community," the Hockaday School's announcement read.
She will become the 13th head of the Hockaday School since its founding in 1913.
"Karen was the most important person in helping me interact with students. I depended on her to understand what was going on with them and to deal with people on a one-on-one basis. She is gracious, calm, and always extremely professional," University of Chicago president Robert J. Zimmer told the Hockaday School.