Manual of Style: Showing Skin
The Maroon's fashion feature rigorously inquires, "Who are you wearing?"
KATHERINE SHEN / FOURTH-YEAR
My name is Katherine. I major in economics and political science, and on campus I'm involved with Student Government.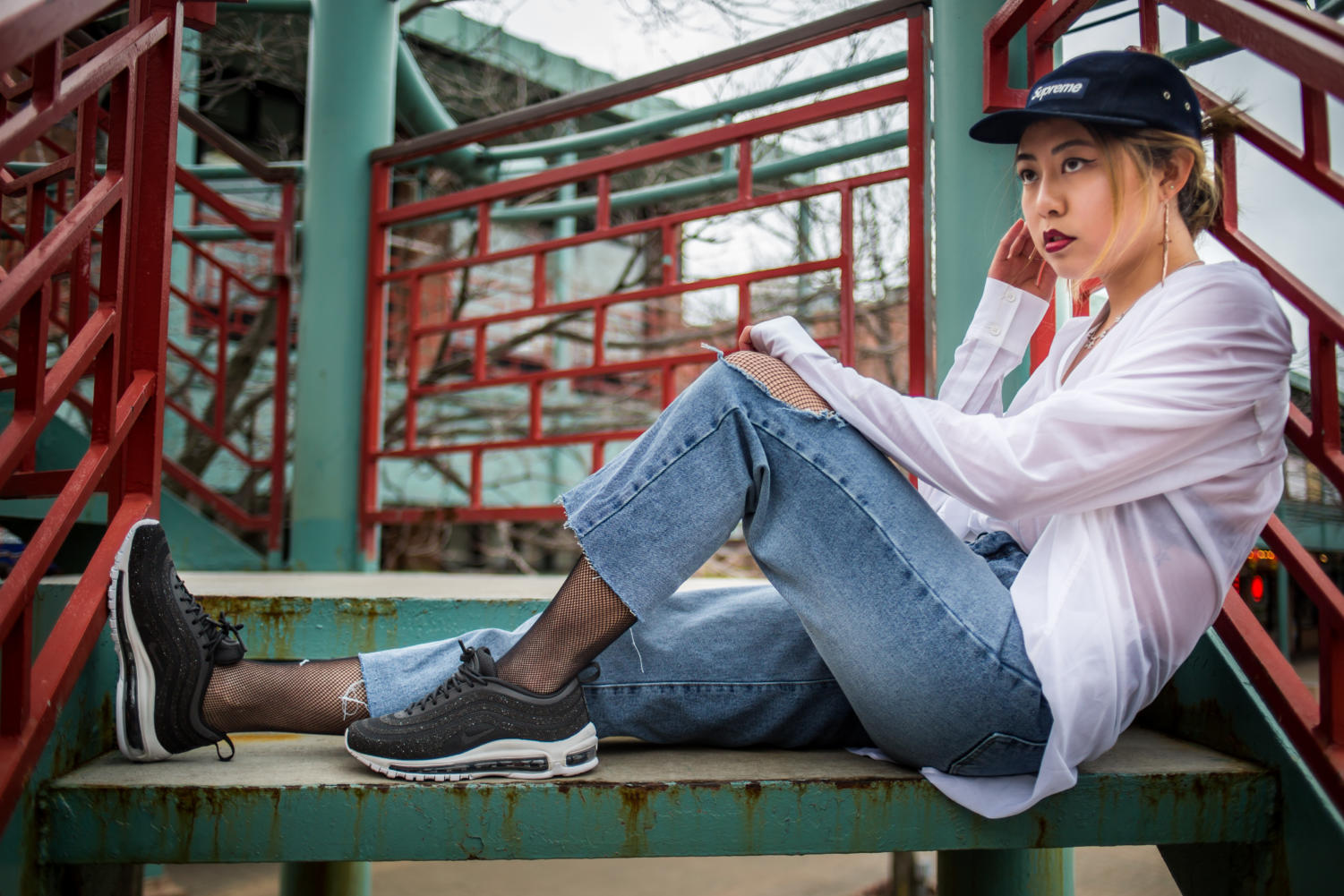 I find I'm drawn to menswear more than womenswear these days. It's harder to make menswear interesting and fashionable—women have more options, like prints and silhouettes, to work with. A gown shines with minimal styling because it's a nice piece by itself. The woman becomes the canvas—a beautiful one, perhaps—but there is less of her and more of the designer in what she's wearing. Dudes have more things to put together—jacket, shirt, trousers—and it becomes a more involved process in many ways. Social norms tend to dictate men's silhouettes, which have to be a lot more subtle. To stand out as a man, you have to think about clothes a little more carefully. There's more self in the outfit. I appreciate women as whole works of art; with men, I'm seeing their style.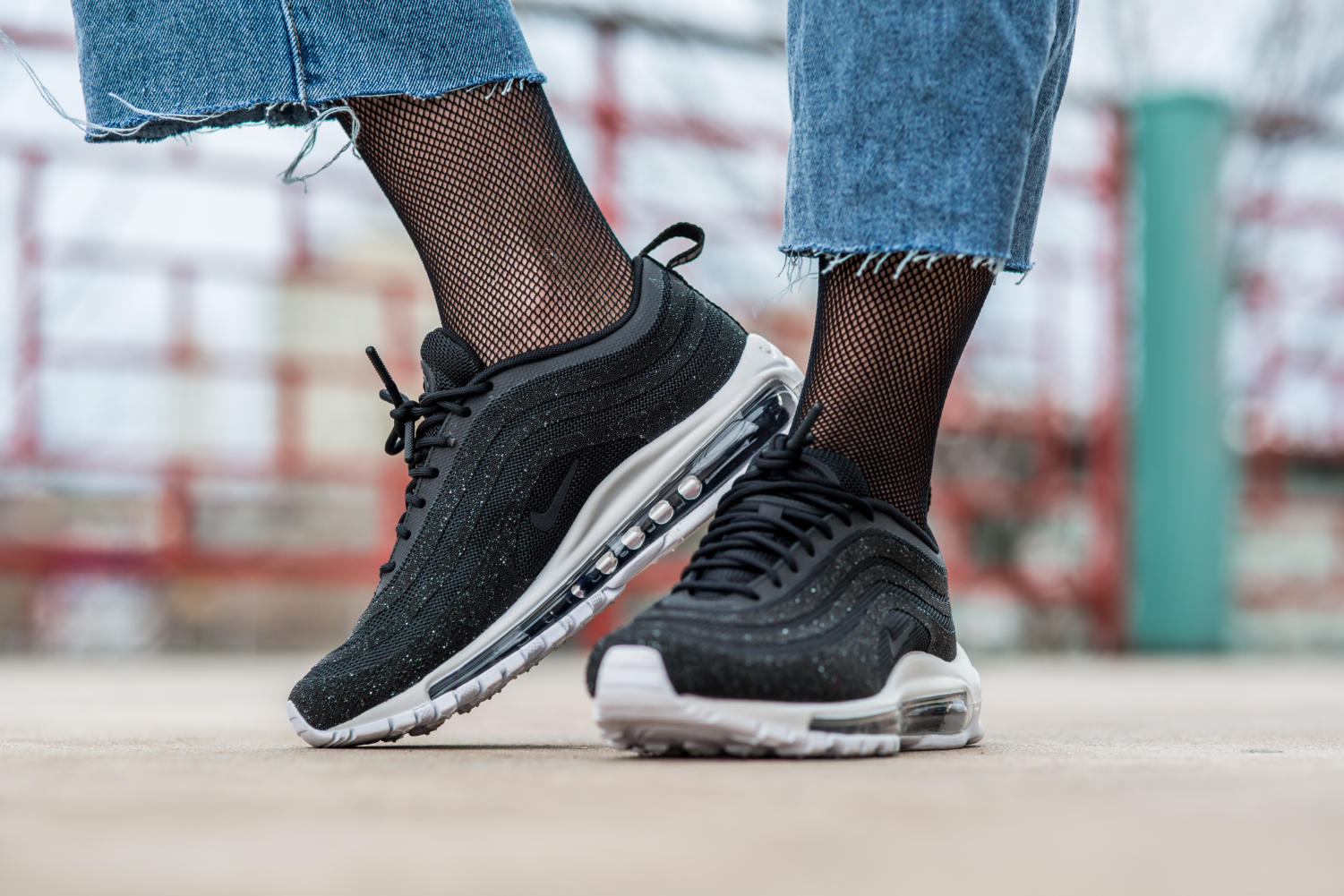 I'm always searching for a new look. Innovation is very much the spirit of fashion. It's not a matter of chasing trends for me, but exploring different identities and ideas. I mix and match aesthetics in my looks to play around with—and subvert—what they mean. For my first look, I paired a Helmut Lang shirt and fishnets with sneakers, which is an athleisure/streetwear staple on Instagram. The shirt itself has a stiff, almost formal aspect to it, but it's also playful because of the sheer material and the delicate cuffs, like watercolor paper. The sneakers are a bit of a paradox as well—they're the classic Air Max 97 silhouette but studded with Swarovski crystals. With the Swarovskis, you think excess, high fashion…but it's a sneaker, it's sportswear, which is much more utilitarian and lowbrow. Playing with what you're putting together is important to me, just as I like to pick individual garments with that element of playful mismatch. It's very much finding pleasure in both looks and pieces that contradict themselves, that take themselves less seriously.
"Finding my identity in fashion [has] been a guess-and-check process."
That's why the idea of a fashion uniform really bothers me. It's too serious, too self-assured. A uniform says, "I'm cool and self-confident enough to wear the same thing all the time—this is the look that people identify me with." I'm attracted to fashion because it has the potential to be revolutionary, to probe at the establishment, and pick out the incongruities within the status quo. As for my own style, I'm not sure if I can ever find some static, finished idea of who I am—I'm even less sure that I will ever be comfortable with being there.
This idea of resistance, of the power of playful defiance is why I'm attracted to streetwear. A lot of streetwear is considered aesthetically ugly by tradition. Like this shirt with a DHL logo that Vetements sells for $300—I mean, why the fuck would anyone buy this ugly-ass, bus-yellow DHL shirt for $300? It's really easier to just dismiss this kind of price point and marketing as hype. "Late capitalism" is the buzzword these days. But I think a lot of streetwear (although not necessarily Vetements) boils down to the craftsmanship, that there's something compelling and enticing about ugly silhouettes when crafted so beautifully. The make of a piece can be so compelling you simply have to incorporate into your wardrobe; the challenge then becomes how you style something "ugly" into a cohesive look. It's a puzzle, to be sure—and how you solve captures something of your identity.
"A shortcut to having good style is dating stylish people."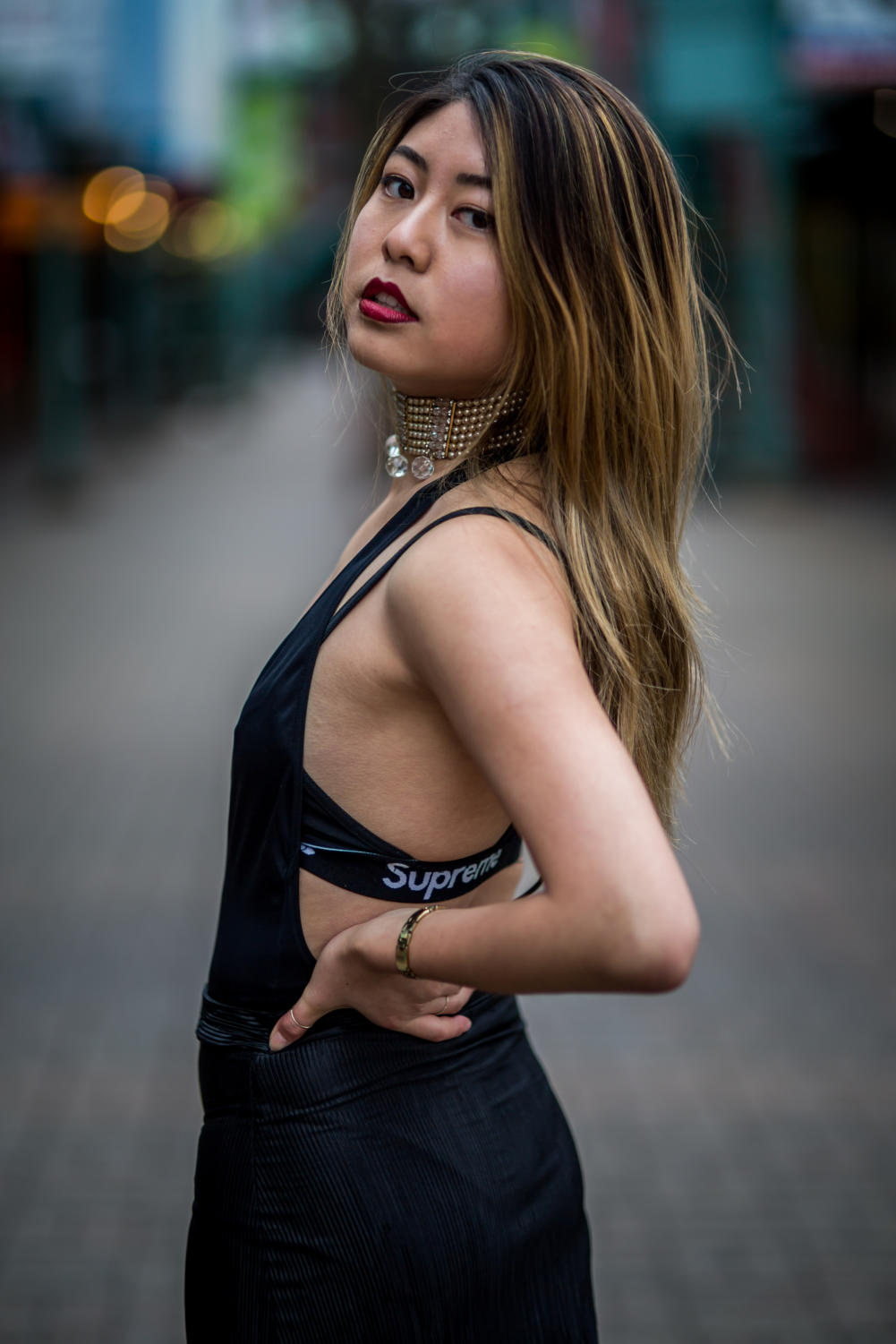 As for finding my identity in fashion—it's been a guess-and-check process. I need to be drawn viscerally to what I'm seeing, or creating. Appreciating a look isn't enough. I would elevate fashion to the artistic for that reason: It has intrinsic value, the same as in good visual art or music. It can be intellectual—form, context, history, whatever—but there's still an undeniable desire.
I guess this is a very much UChicago way of seriously loving fashion, you know, a bit theoretical, navel-gazing. For me, fashion calls to emotion, love, the sublime. It's not usually recognized as such because it has a very real commercial aspect. It's a commodity. There's an attitude that reduces fashion—which produces physical goods—to just clothes. I've been dwelling on how to recognize the substance of fashion, while at the same time performing its fluidity and irrelevance.
Also, a shortcut to having good style is dating stylish people. When you break up, you can at least steal their aesthetic… and make off with a grail piece or two as well. —KATHERINE
---
ELLEN HARRIS / THIRD-YEAR
My name is Ellen Harris. I'm a bio major in the Clinical Excellence Scholars track and a sister in Alpha Omega Pi.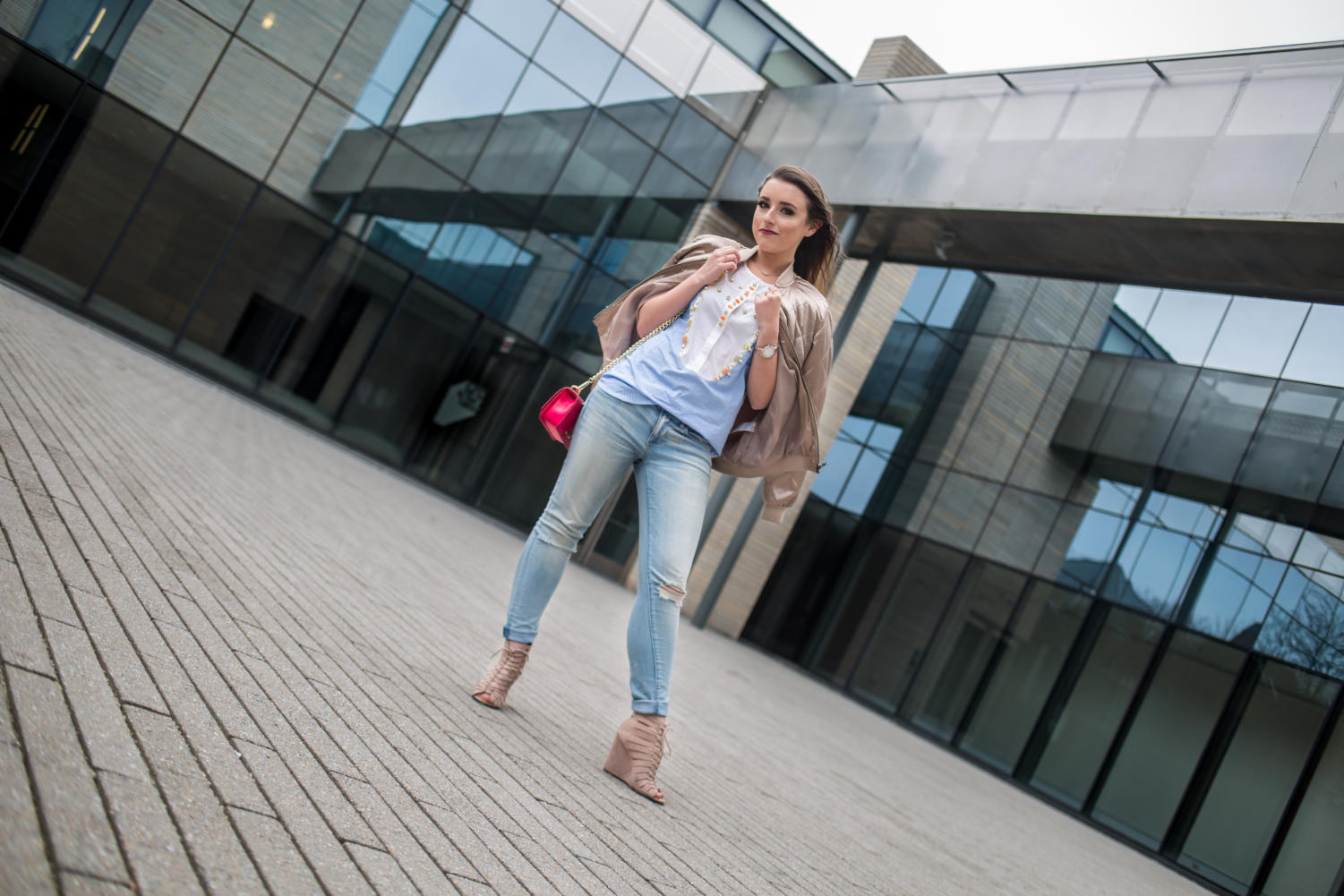 I've been wearing makeup for at least 10 years now. It's something that evolves as you learn new tricks and tips—I'll look back a year later at what I used to do and have a "What was I thinking?" moment. Right now I'm really into soft, matte skin with a bit of glow and very chiseled eyebrows.
"My style leans more basic, which mirrors the clean lines on my face."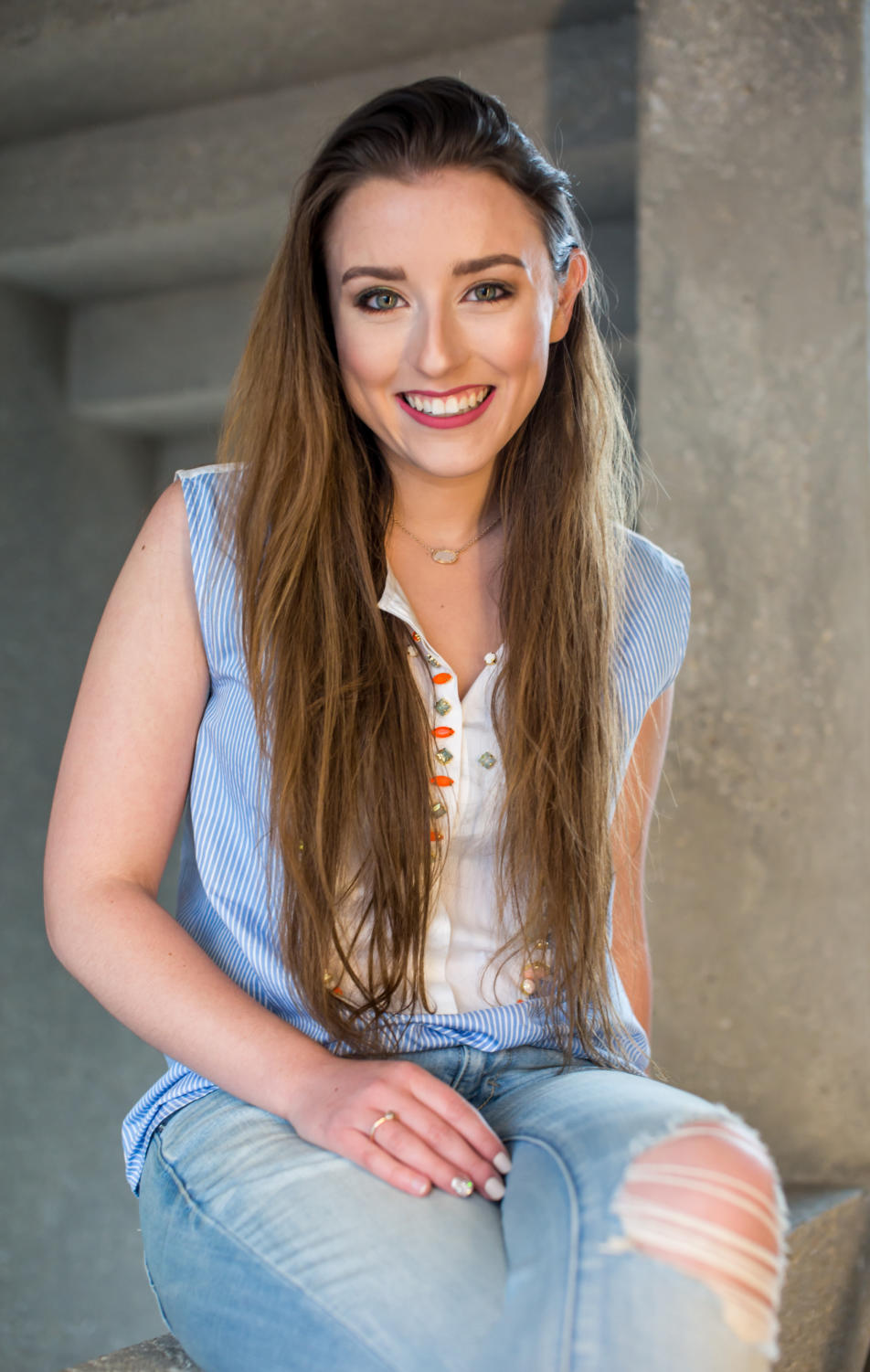 I do my makeup before I pick out my outfit because that dictates both the style of clothing and the color story—a daring look with a dramatic face, for example. My style leans more basic, which mirrors the clean lines on my face: A neutral, defined drape in the sweater helps underline the brows and Cupid's bow. If I have the time in the morning, I'll do the full shebang: primer, foundation, concealer, powders. On a basic day I'll just do a quick brow, some concealer with a little bit of powder on it, and just a little bit of eyeliner.
I love skin—I want to be a dermatologist. Making my skin look exactly the way I want it to look has always been my favorite part of makeup. That got me into makeup in the first place; my favorite kind of product is foundation. It literally changes the way that you see yourself. Good skin, by the way, is central to aging gracefully. The key is to look like yourself, as strange as it sounds: Taking care of your skin now will help noticeable hyperpigmentation and declines in elasticity in the future less drastic. Cosmetic options that intervene with skin aging also exist—I could even see myself getting Botox one day—but you'll save yourself a lot of trouble by taking good care of your skin while you're young.
"Making my skin look exactly the way I want it to look has always been my favorite part of makeup."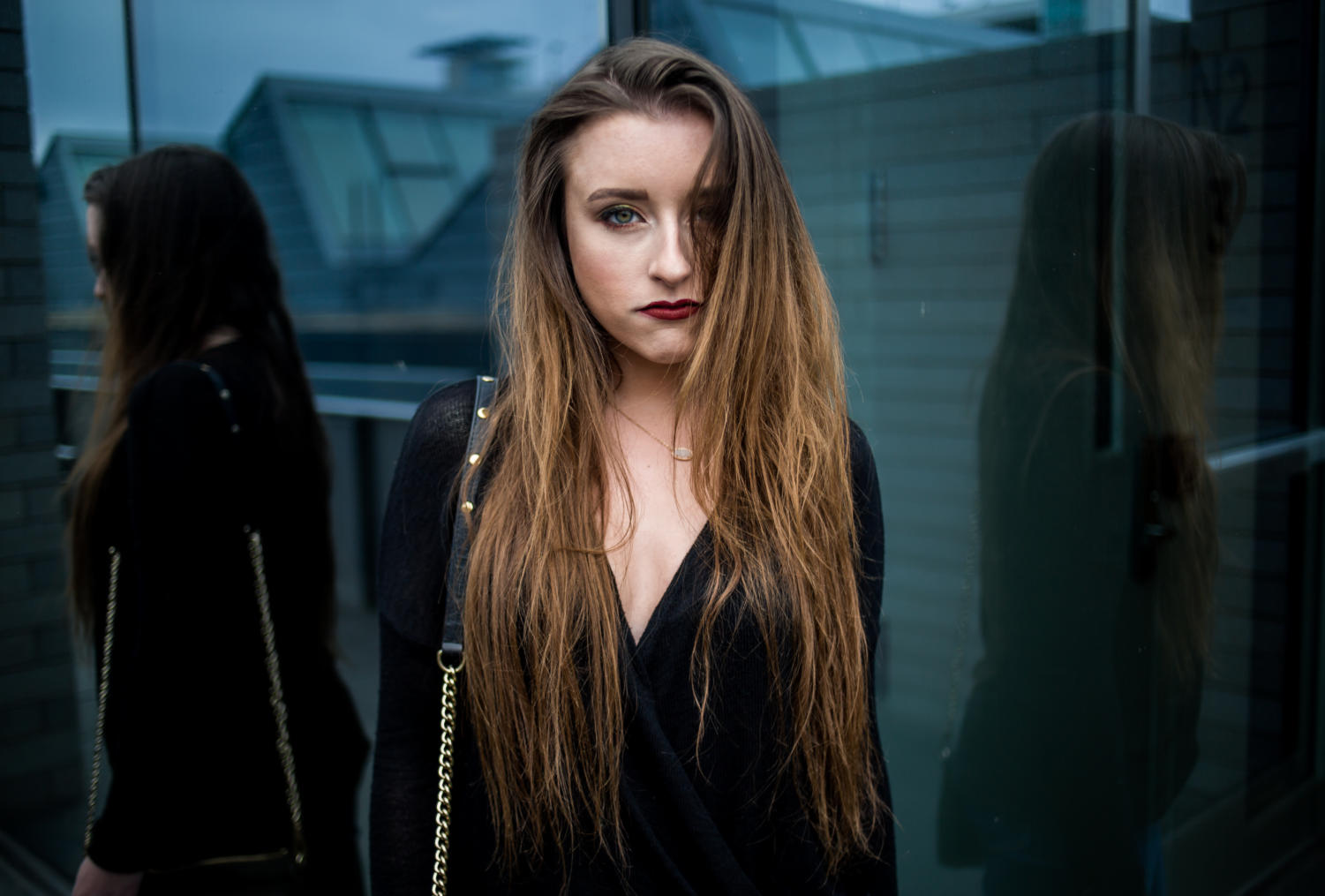 In terms of practical tips, I like the concept of multi-step skin care. It's important to use exfoliants often—I like glycolic acid, because it clears out clogged pores gently. Toners neutralize the skin's pH after exfoliating and prepare it to absorb other products. I use pure hyaluronic acid for a serum: It's a natural humectant that pulls water out of the air into your skin, and particularly good for dry skin. If you think you're going to be outside for longer than just walking to class, you need sunscreen. Rub it into your face before your primer so it really sinks in—obviously, you can't reapply it with makeup on. Don't bother wearing makeup to the beach! Keep your DNA the way it should be. We use UV light in the lab to create spontaneous mutation in bacteria, by the way. As soon as we put it under UV in the lab, I thought to myself: "Sunscreen, sunscreen, sunscreen."
Bottom line, makeup is a fun thing to play with just like your clothes are a fun thing to play with. Try something new, wipe it away at the end of the day. Wipe it away before you leave the house if you don't like it. I did a warm green eye today—which was kind of weird—but it looks great. —ELLEN