OLAS Turns Up the Heat With Politically Charged Show
The fifth annual OLAS Cultural Show and Art Fair took place last Saturday night, exploring politics and art through artwork and performance.
Politics, art, and cultural pride commingled on Saturday night at the fifth annual Organization of Latin American Students (OLAS) Cultural Show and Art Fair. The performance in Mandel Hall included dance, spoken word, musical numbers, and two video features.
This year's show, "Un Pueblo Unido" ("A People United"), addressed the current political climate in which issues such as immigration and border security have particularly affected Latin American students and students with immigrant backgrounds. The slogan Un Pueblo Unido, one of the most widely-recognized political lines in Latin American history, is a reference to a popular Chilean political movement of the 1970s.
"We thought it was important to find strength in our unity," third-year Paula Carcamo, one of the evening's emcees said, in her opening remarks.
And find strength they did. OLAS members opened the show with a procession from the back of the auditorium, draped proudly with flags of Latin American countries. After filing onto the stage, students formed a circle, holding each other's hands and flags in a display of solidarity.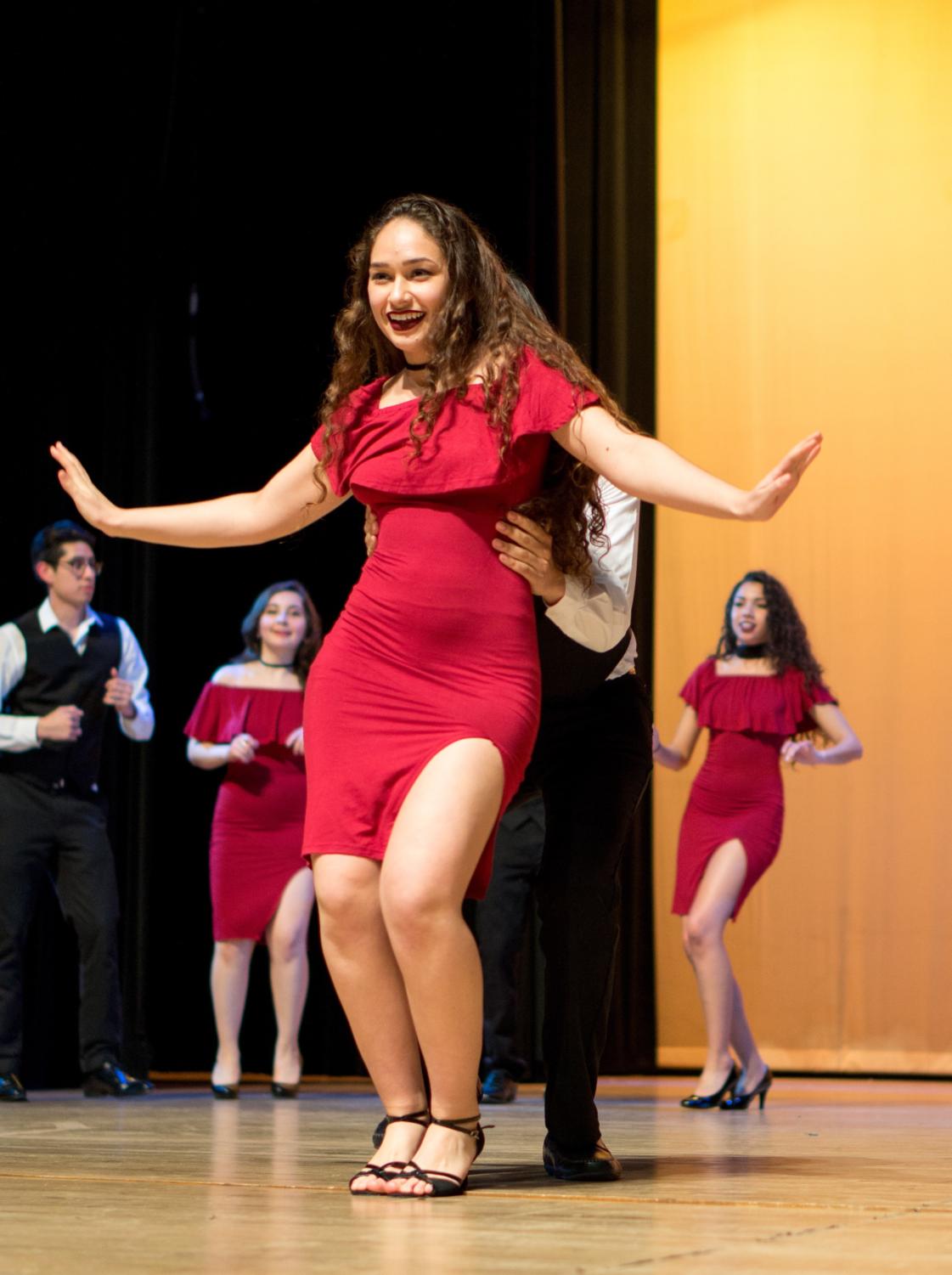 Even before the show, members of OLAS seemed proud to share their cultures with the greater UChicago community. Flags decked the walls of Hutchinson Commons, where the audience dined on tacos, rice and beans, empanadas, arepas, and churros.
Across the hall in the McCormick Tribune Lounge, visitors browsed a collection of Latin American art from the Smart Museum, the National Museum of Mexican Art, and Latinx artists from the Chicago area.
"Un Pueblo Unido" thrilled with acts from across Latin America: salsa from Cuba, cumbia from Colombia, merengue from the Dominican Republic, and many more. The ballet folklórico, a traditional Mexican dance, featured live musicians from the University of Illinois at Chicago's mariachi band Mariachi Fuego.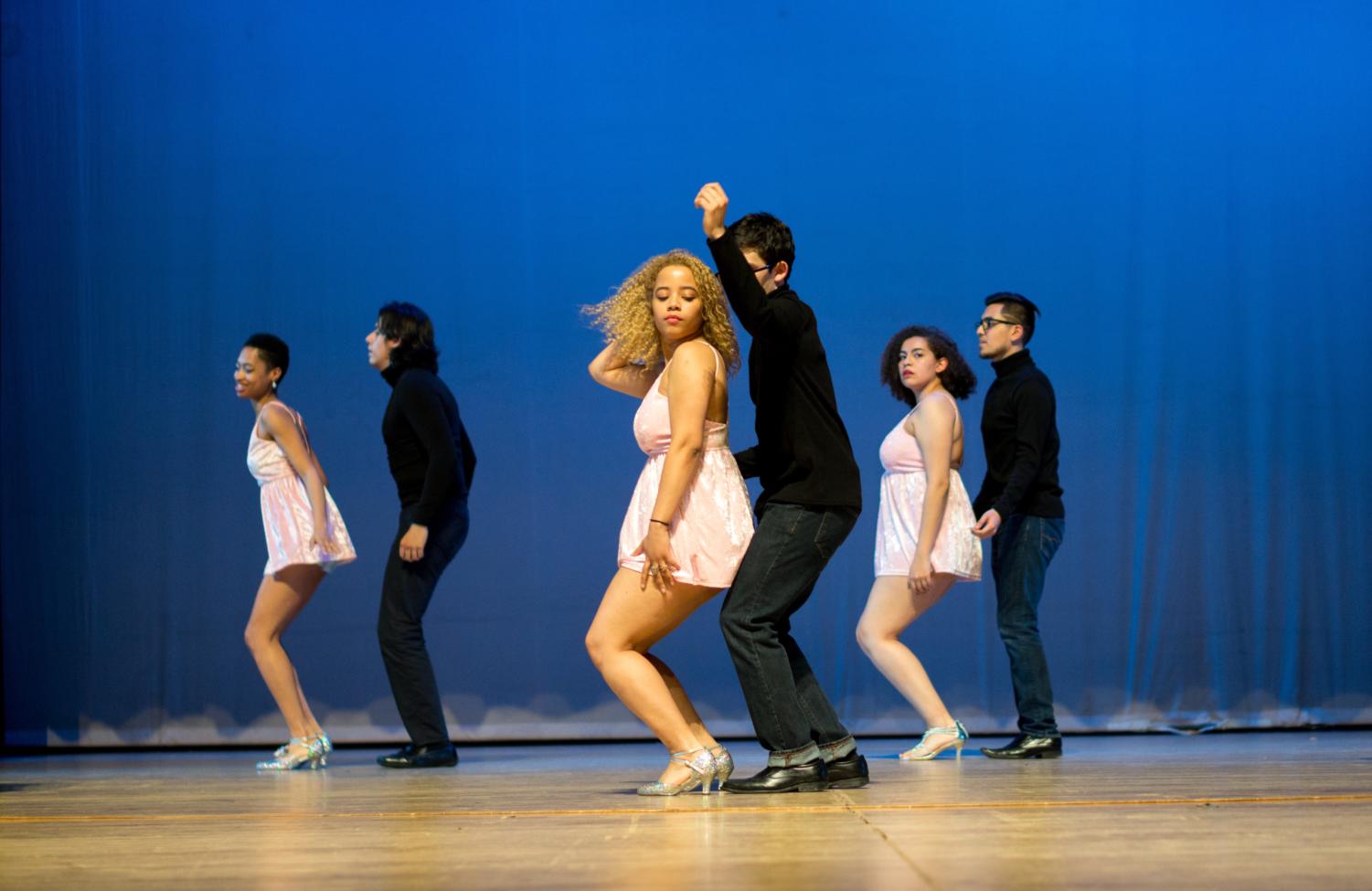 A particular highlight was "Carlota the Golddigger," a parody of telenovelas, or Latin-American soap operas. The video chronicled the exploits of Carlota, a money-hungry woman who would stop at nothing for riches, including dramatically murdering a dear friend. Witty and humorous, "Carlota the Golddigger" ended with a classic soap opera twist when the groom ran off with his bride's brother.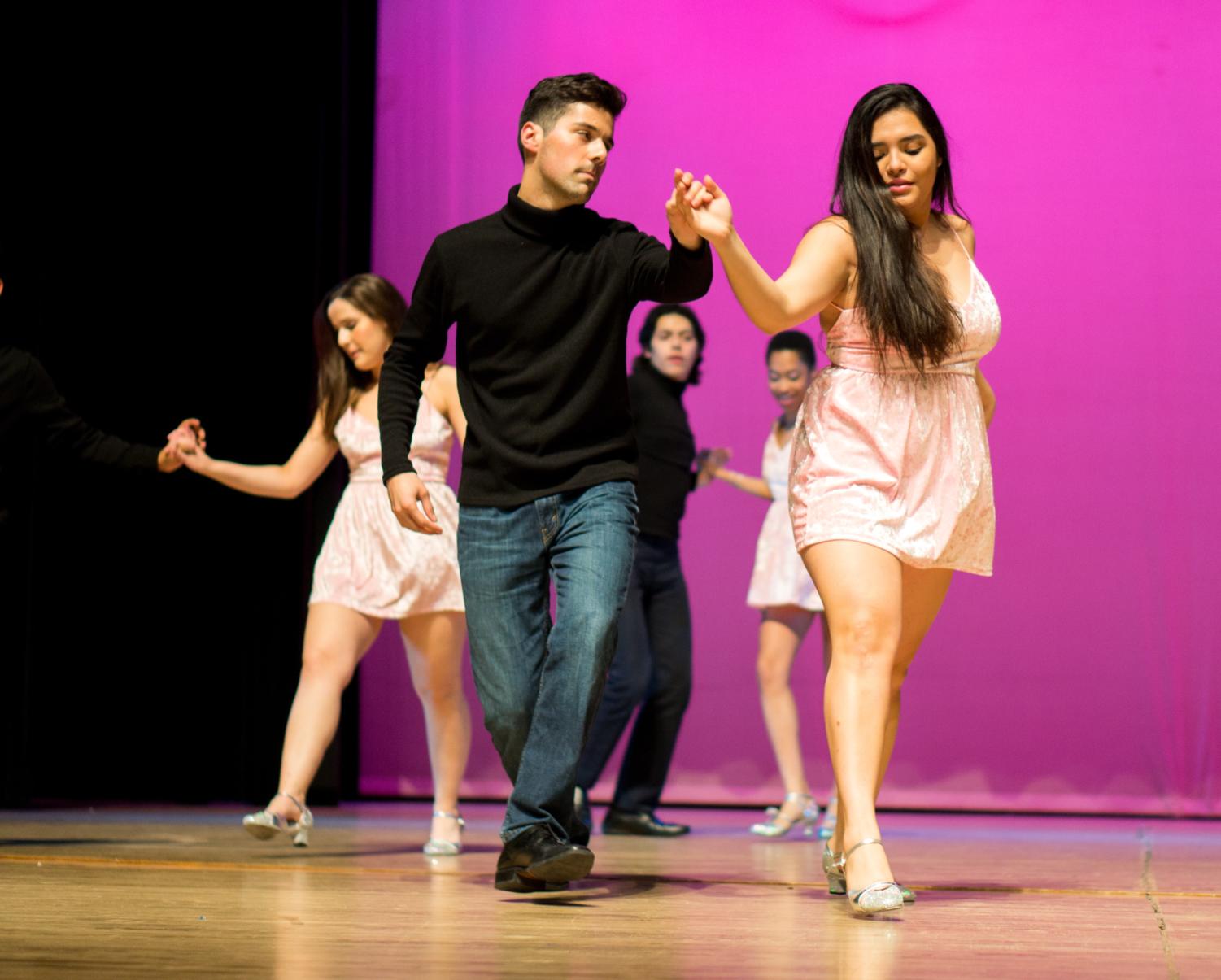 Additionally, first-year Andrés Cruz Leland performed moving spoken word performances about the immigrant and Latino American experience. The first poem he recited was by an undocumented youth and the other was his own.
"When 65,000 dreams are denied a year, there is something wrong," he said repeatedly in the poem written by a Chicago youth. The poem, which was written pre-DACA, laments the fact that undocumented children in America cannot attain the college education their parents have dreamed for them. "Being undocumented feels like being young forever," the author continues. The poem, though short, was poignant and powerful. It offered a striking account of how it feels to have lifelong dreams crushed by the land you call home.
In his own work, Cruz announced, "Last time I checked, 'illegal' is not a noun." This political candor was not lost on the audience. Many of his emphatic remarks were met with murmurs of agreement.
Second-year Ayling Dominguez also grappled with the challenges of the immigrant experience through her video montage, "Pa'arriba y pa'lante" ("Above and Forward"). She included clips of former president Barack Obama and of political posters, dedicating the piece to her relatives as an acknowledgement of their incredible strength. Addressing her Mexican and Dominican background, she proudly declared, "Being the child of immigrants was the best thing that happened to me"—a statement met with raucous applause.
Active audience support was a prominent feature of the evening. It was refreshing to attend a campus event composed of such collective joy. OLAS members whooped and whistled for their friends onstage. Students in the audience cheered when their friends, roommates, and classmates danced or sang. In the penultimate samba number, which was done playfully to Pitbull's "Fireball," dancers pulled audience members to the front of the stage, adorned them in colorful necklaces and hats, and handed out glow-sticks.
Un Pueblo Unido may be a political maxim, but its message of solidarity extended well beyond the political.