Manual of Style: Ba(ke)sics
The Maroon's fashion feature rigorously inquires: "Who are you wearing?"
RACHEL SALLY / FOURTH-YEAR
My name is Rachel Sally. I'm a biology major with a specialization in neuroscience and a minor in statistics. Check out my baking blog at lapechefraiche.com.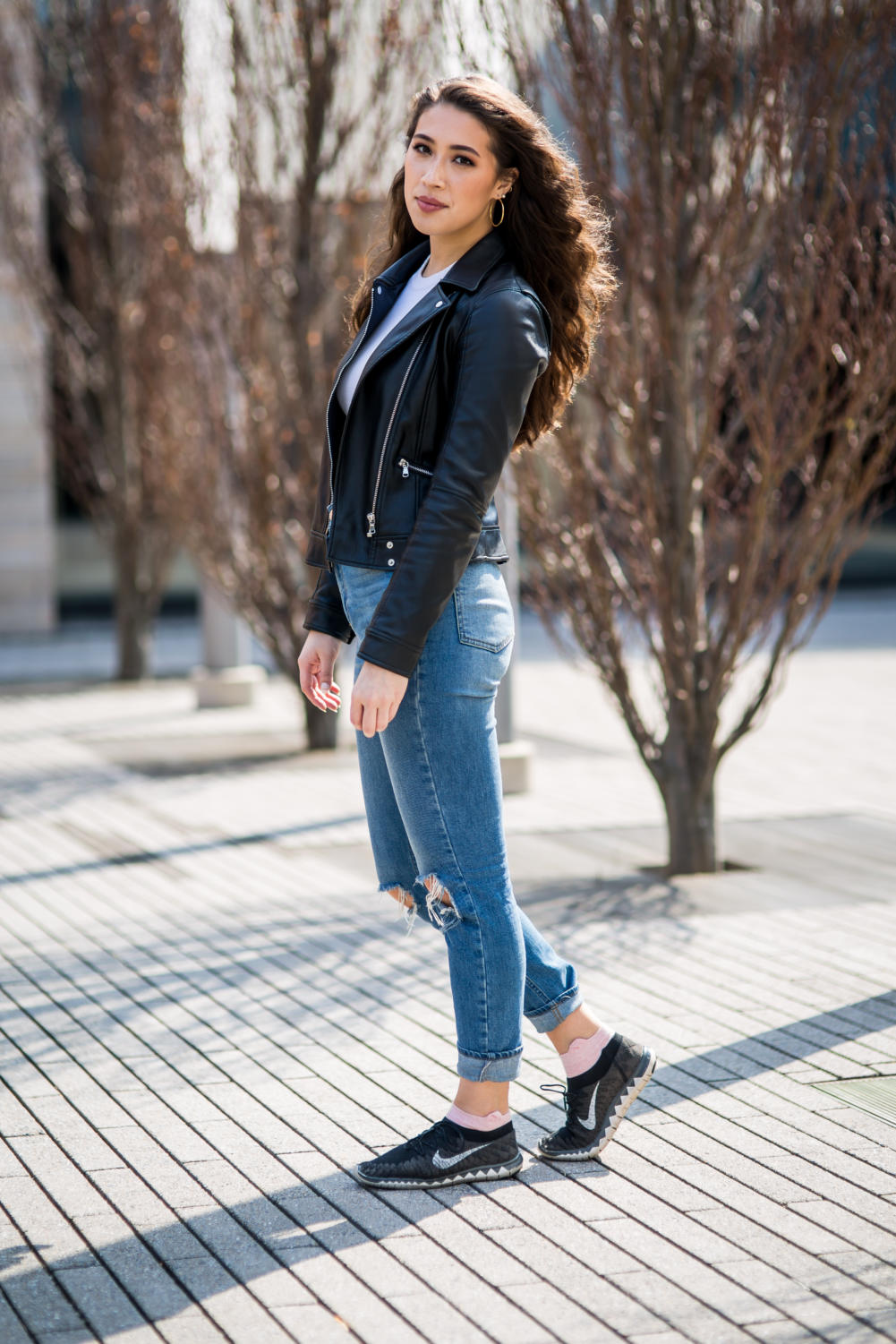 I like to think that my closet is never finished. A wardrobe should never be complete—while it would be nice to be a completionist and have a finish line, it's never going to get there. Lately, I've been limiting my buying new clothes. Utility is very important to me, so I try to work with what I have and limit my consumerism.
My day-to-day style is a mixed bag. You're just as likely to find me dressed in something nice, ready to go work at the hospital in business casual, or a suit when I'm working full time. I also will wear my boyfriend's sweatpants and mix them up into an athleisure type of look.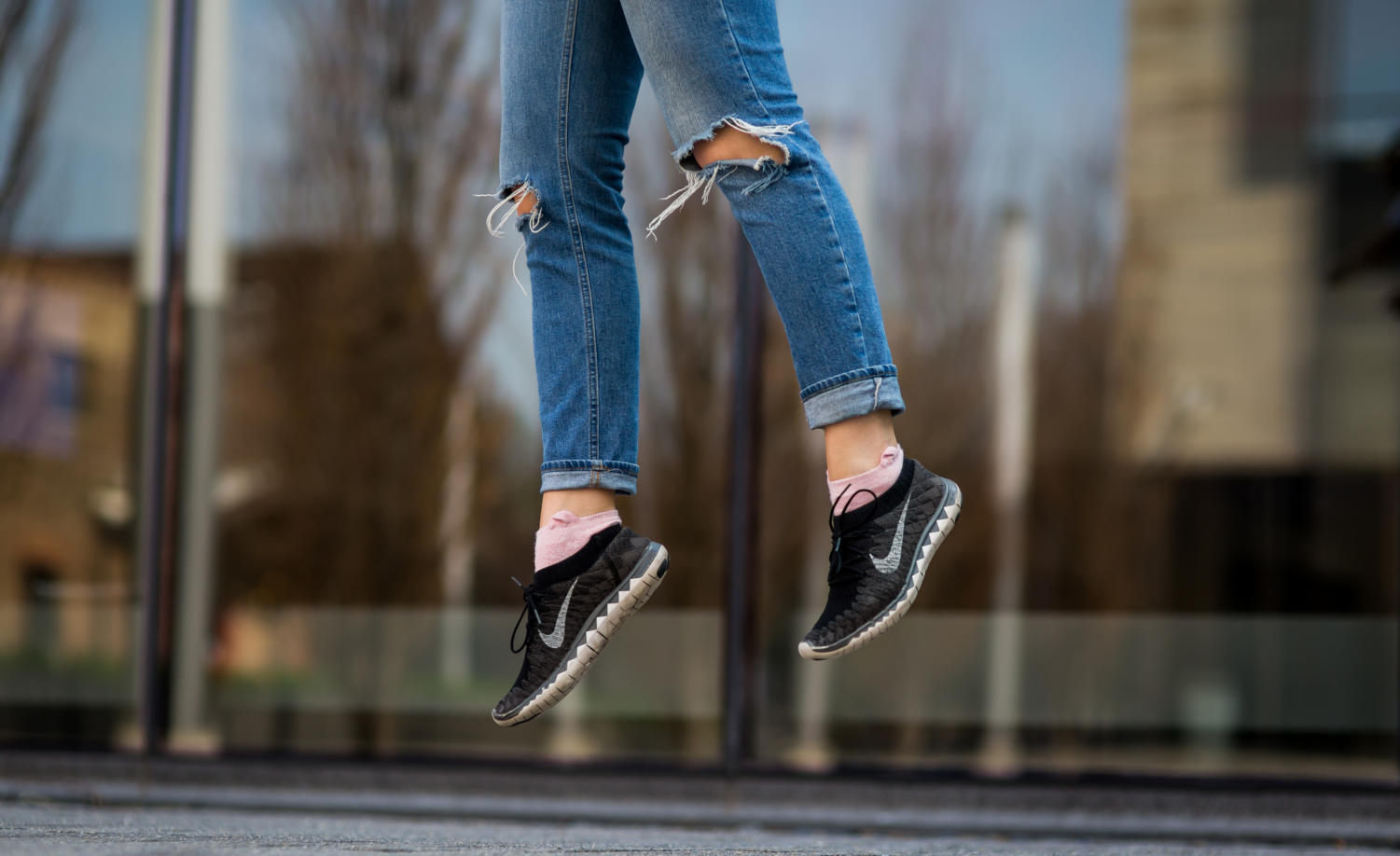 My style has changed so much. I mean, eight years ago I was wearing gaucho pants from Land's End. Things have changed so rapidly—it's part of being a young person. We're all still trying to find ourselves in many facets of life, including style. I hope to never be tied to a certain aesthetic as I age.
For the shoot I chose two outfits: a more casual thrown together, any-kind-of-day thing, and then something I'm comfortable in. Both in black, because I always wear black.
"Utility is very important to me, so I try to work with what I have and limit my consumerism."
I wanted the first outfit to be representative of what I wear on a very casual day. The sweater is a lovely knick-knack that I brought home from a hand-knit craft shop in Brazil. It was so cool to see everything actually being made by hand. I paired it with my favorite pair of mom jeans from ASOS, very simple and comfortable. I also wore Lucky Totoro socks from Korea—I wore them when I took the MCAT, and they brought me good luck!
The second outfit is representative of when I've had a full eight hours of sleep, and can put some thought into my outfit. I wore my favorite coat, a black Barbour trench coat from their motorcycle collection. It was the last coat they made from that line and a major investment piece. It's my baby. I paired it with a black ASOS bodysuit. I've been really into bodysuits lately, even though they're terrible to go to the bathroom in. I wear high-waisted jeans a lot, so it's nice to not have to worry about bunching. And then my broken-in leather boots, which no longer have a brand they're so worn out.
Jewelry is very important to me. I have bunch of gold necklaces that were my mom's, gifted to me over the years. I like to layer them, but only really about three at a time unless I'm trying to do something big. Someone always comments on them; they're all very thin chains, so alone they're very elegant, but put them all together and it's like, "Hello!"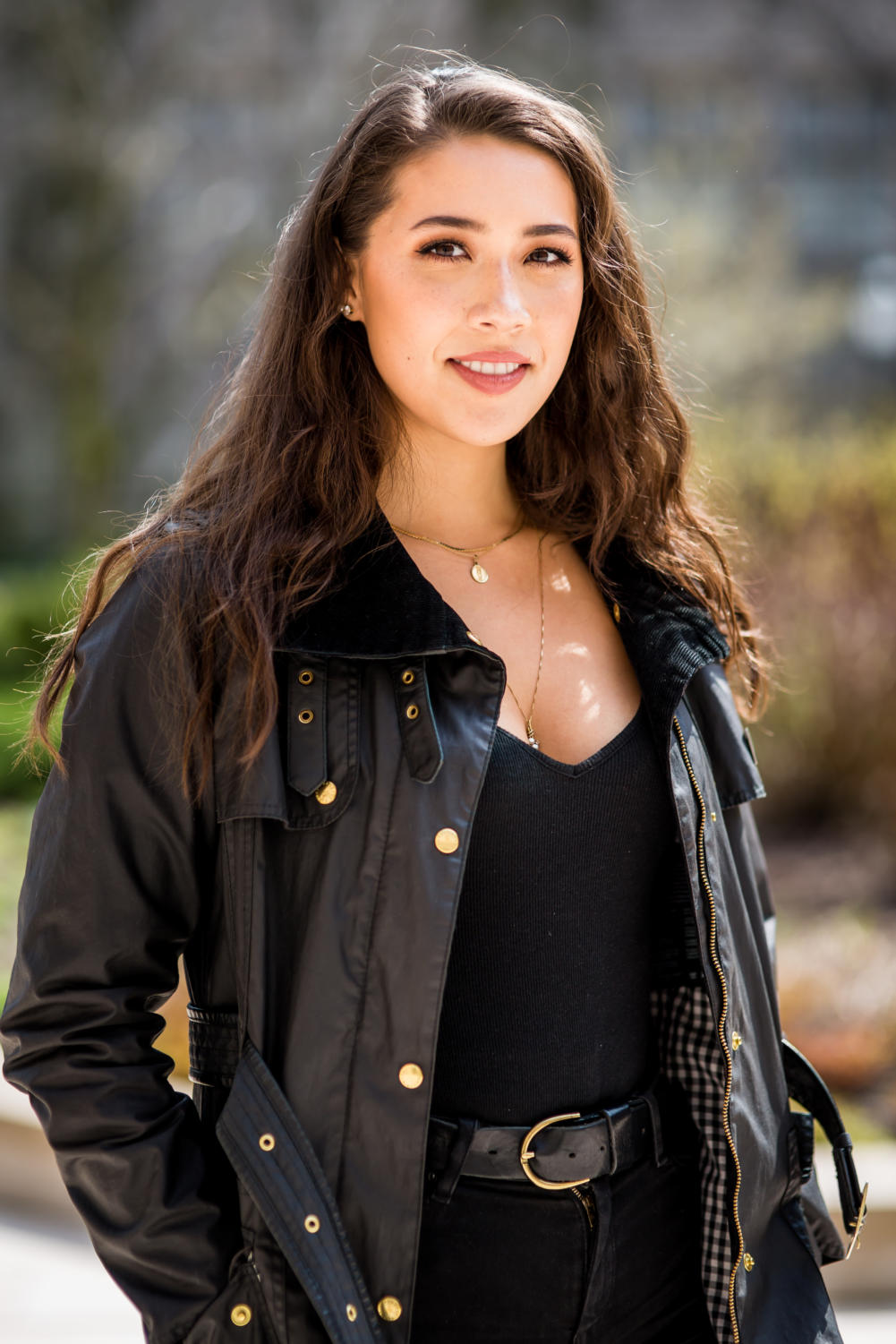 My closet is very muted; I mostly wear black, a bit of grey, some white, and then I wear a lot of gold too. Black and gold work well together—but not with orange, yellow, red. I really like celadon green, a good periwinkle, or a muted lavender. Not quite a true pastel, about halfway between that and grey. I think those colors transition very well between seasons.
One of my favorite pieces in my wardrobe is a beautiful pair of J.Crew Italian suede heels. They're a blue and white suede tie-dye pattern—not something I'd really expect to be wearing, but they look so good with black jeans and a black leather coat. That's the kind of thing where you can wear all monochrome, and then those shoes really pop out.
"I have bunch of gold necklaces that were my mom's."
Since I keep the color palette pretty toned down, I like to play with texture. During second-year I went through a silk-shirt phase. But silk wrinkles really easily, so lately I've been doing a lot of cottons—but it really depends on the season. My silhouette has also changed. Nowadays I choose more conservative clothes: Things tend to be longer with more fabric, and better fitted. I have few dresses I really like. A favorite Reiss dress is a very simple black piece, but it fits so well. Very conservative neckline, tea length, so you wouldn't expect it to catch the eye—but it's so well-tailored. My colors have always been kind of gray—a little boring, some might say, but I like it! —RACHEL