Third-Year Student to Serve on School Board of Home District
McNicholas triumphed in an April 4 election featuring six candidates, three of whom will serve four-year terms beginning this Monday, May 1.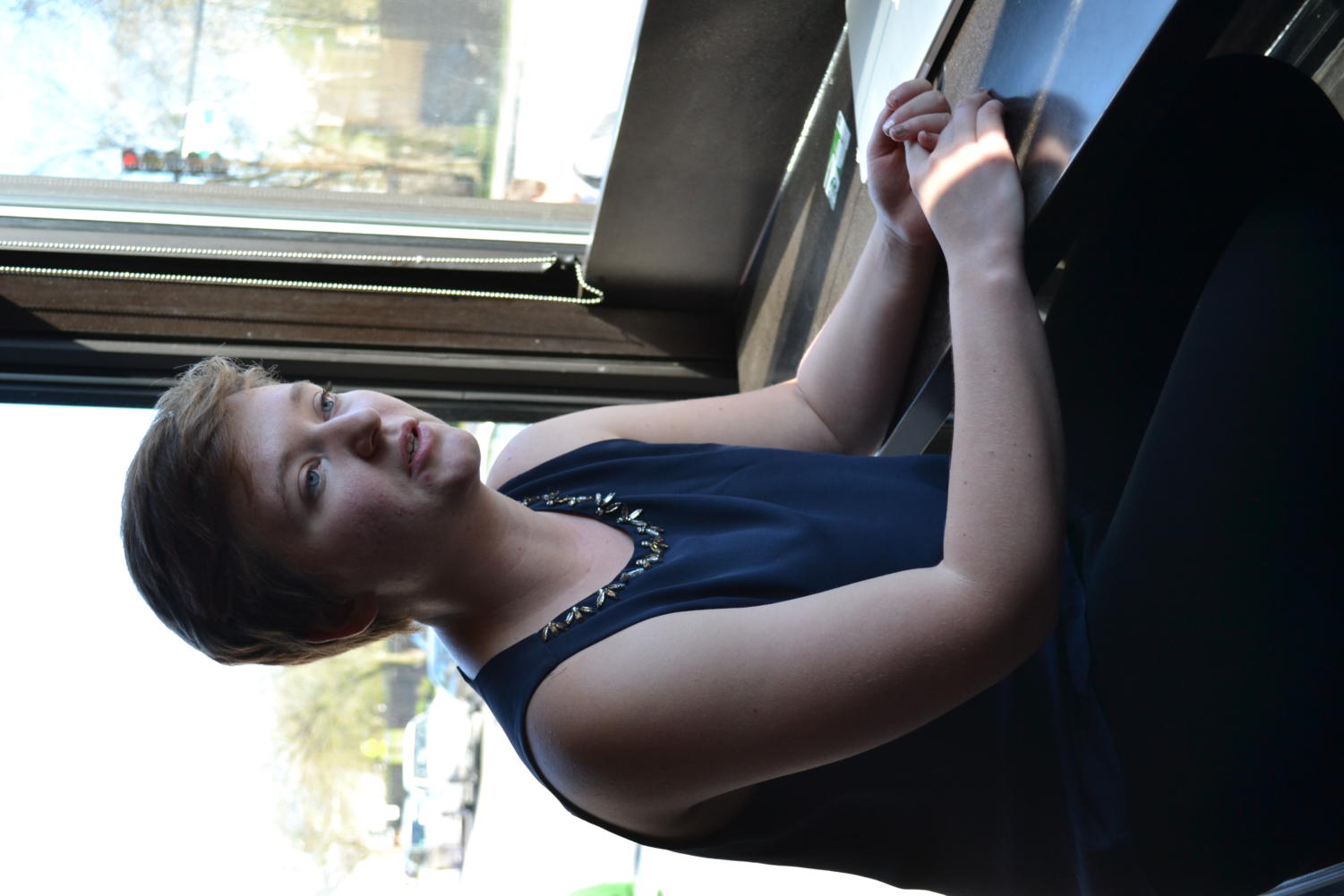 Third-year Mary McNicholas has been elected to serve on the school board in her home district, Illinois District 300, which is headquartered in the northwest Chicago suburb of Algonquin, Illinois.
McNicholas triumphed in an April 4 election featuring six candidates, three of whom will serve four-year terms beginning this Monday, May 1. She won 18.5 percent of votes in the election—just behind 58-year-old attorney and six-term incumbent Anne Miller, who earned 19 percent of votes, and fellow challenger David Scarpino, a 63-year-old former associate superintendent of the district, who won 18.9 percent of votes.
At 21 years old, McNicholas said she believes she is the youngest school board member in District 300's history. She noted that although the race included another young candidate, 27-year-old Nicole Beyer, "I don't know if she was very serious about it, actually. I was definitely singled out for my age…. It was a novelty."
McNicholas described campaigning as "exhausting in a really, really fun way." The difficulty was amplified, she said, by the fact that she spent winter quarter studying abroad in Oaxaca, Mexico.
"Most people I don't think knew I was abroad, since most of the on-the-ground work was done in the last two weeks anyway," McNicholas said.
She Skyped into an interview for the Daily Herald, a suburban Chicago newspaper, and dealt with campaign strategy from afar. Campaign funding was sourced from an online GoFundMe account; a friend's father provided discounts on signs.
"What surprised me most was just how important building name recognition was," McNicholas said. "So many people will go in and vote for you just because they've seen your name on a sign."
McNicholas, a public policy studies major specializing in education policy, said her choice to run came naturally when vacancies opened up on the school board.
"Education has always been a topic I've been aware of and that has been present in my house," she said, adding that her mother is a former teacher who now directs a preschool. Her interest in education advocacy was sparked during her first months as a student at Dundee-Crown High School, where she saw billboards daily proclaiming that the State of Illinois owed District 300 $40 million. "That was a huge wake-up, that the state can just choose to stop funding schools." She added that her district is still owed significant funds; seeking this payment is an existing priority for the school board.
For McNicholas, other concerns include expanding a dual-language program, implemented as a pilot program in one elementary school for the past few years and slated to include five more schools starting in fall 2017, to even more schools across District 300. The program places Spanish-speaking English-language learners and students for whom English is a first language in classrooms with blended instruction in both languages.
McNicholas is also a staunch advocate for computer science in schools, and supports last year's adoption of computer science as a high school graduation requirement by Chicago Public Schools (CPS). "I would love to see District 300 follow CPS," she said. "I think [computer science] is something that as a young person I see as more important than other board members or other people in the district might…. It's one of the fastest-growing fields, but it doesn't seem to be a priority on other people's minds."
She will have to juggle the new position alongside college life, a challenge McNicholas said she finds exciting. Her spring quarter schedule has intentionally been left free of classes on Tuesday afternoons and Wednesday mornings so that she can make the 50-mile drive to her home in the town of West Dundee and attend biweekly school board meetings. She also plans to make frequent weekend trips home to visit schools and attend events.
"The level of engagement and involvement of a board member can really vary, but it's always been my dream to be able to go into schools and learn about them," McNicholas said. "So I'm really hoping to be pretty active."