Abstract Takes Form in RBIM's "Collective Conscious"
RBIM's "Collective Conscious" featured student choreography and showcased diverse dance styles last week.
By Ivan Ost, Associate Arts Editor
May 4, 2017
On most Wednesdays for weeks, second-year Khephren Chambers has rushed over to Ratner's bright, mirrored dance rooms. He wears loose dance gear, puts on a pair of worn tap shoes, and presses his earbuds deep into his ears. He has to. At more than six-feet-tall, each step, jump, and turn sends his long limbs into dramatic motion. Loose earbuds wouldn't last long.
His tap piece, set to James Brown's exuberant I Feel Good, was a colorful conclusion to Rhythmic Bodies in Motion's (RBIM) Friday and Saturday night showcase, Collective Conscious, in Mandel Hall. Members of the student dance group choreographed all of the fourteen pieces in the show, allowing individual styles to shine through a dazzling array of style, color, and movement. The pieces aimed to tackle abstract topics, from the redemptive power of escaping an alcoholic spiral to the emotional drain of late-stage capitalism. Lost among the audience in the big, dark hall, I was thoroughly captivated by the glow of the stage and the subtle shifts in color washing over dancers made foreign and unsettlingly beautiful in their wandering journeys.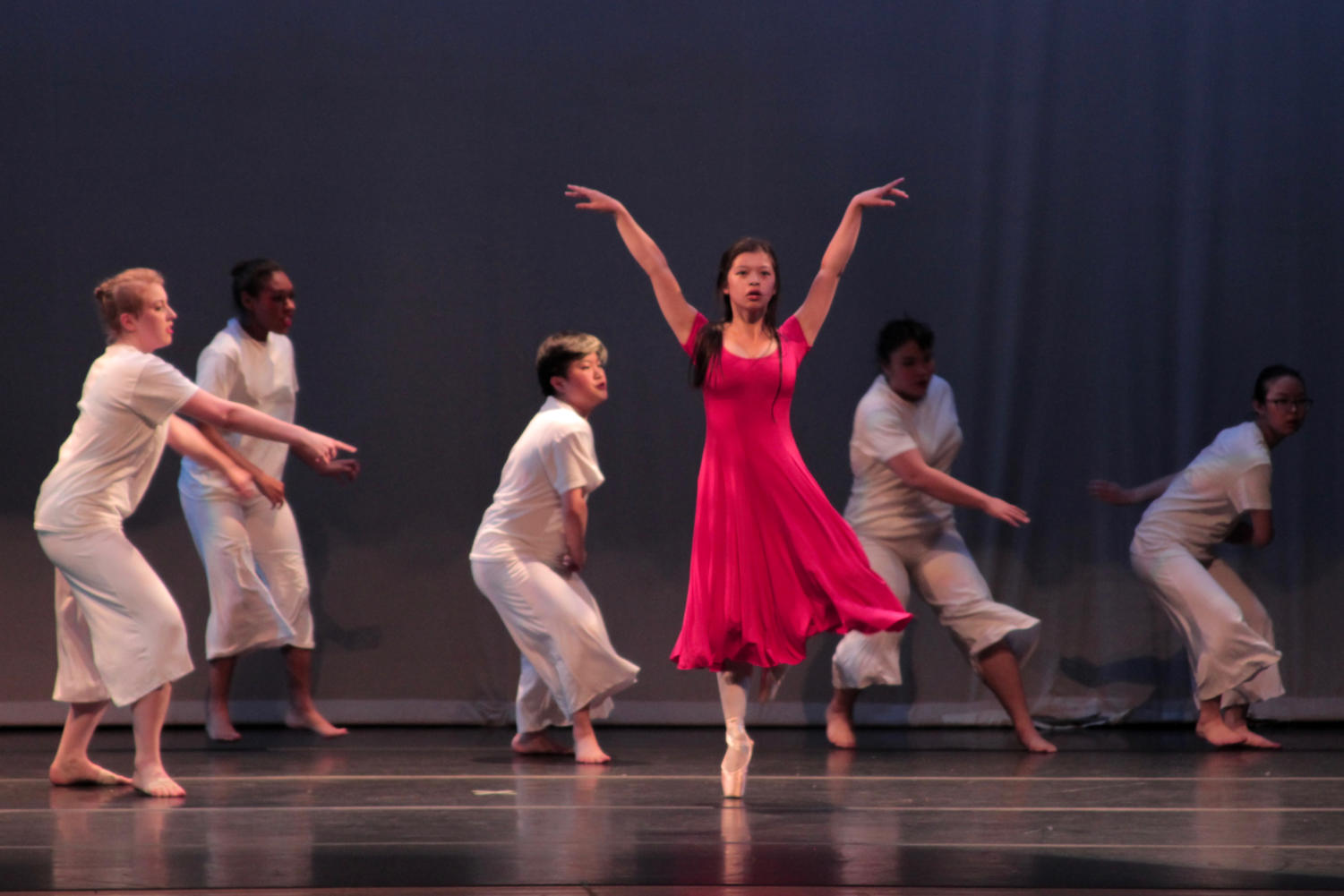 Fourth-year Alexandra Berthiaume's choreography for "Mind Over Matter" stranded the lead dancer (fourth-year Luna Shen), arresting in a brilliant red dress, in a sea of supporting dancers made uniformly alien by bright white costumes. Set to Max Richter's subtle and eerie reworking of Vivaldi's The Four Seasons, the piece suggested isolation and loss in an unfriendly, sterile world. I found myself empathizing strongly with the woman in red—her confusion, as stranger in a strange land, became ours too.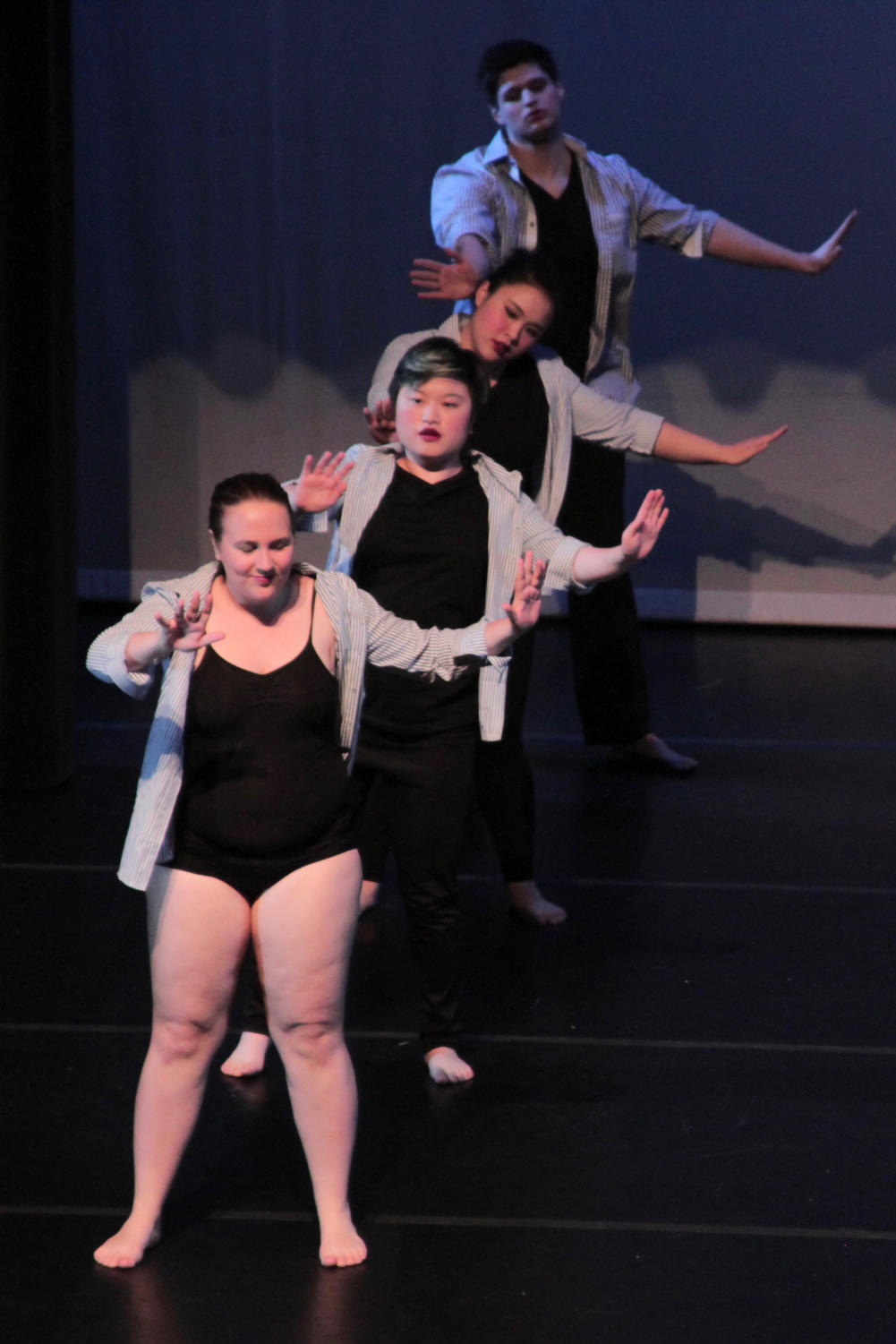 Yet the showcase also captured joy: second-year Dasha Beniash's "Horovod," a take on traditional Slavic circle dance, united dancers on stage in a huge, spinning circle that came apart and effortlessly reknit. The dancers moved freely together, as if part of a joyous festival. A soothing performance after Berthiaume's haunting creation, Beniash's piece was a reminder of the collective nature of humanity, that under the warm light that we don't always feel quite so lost.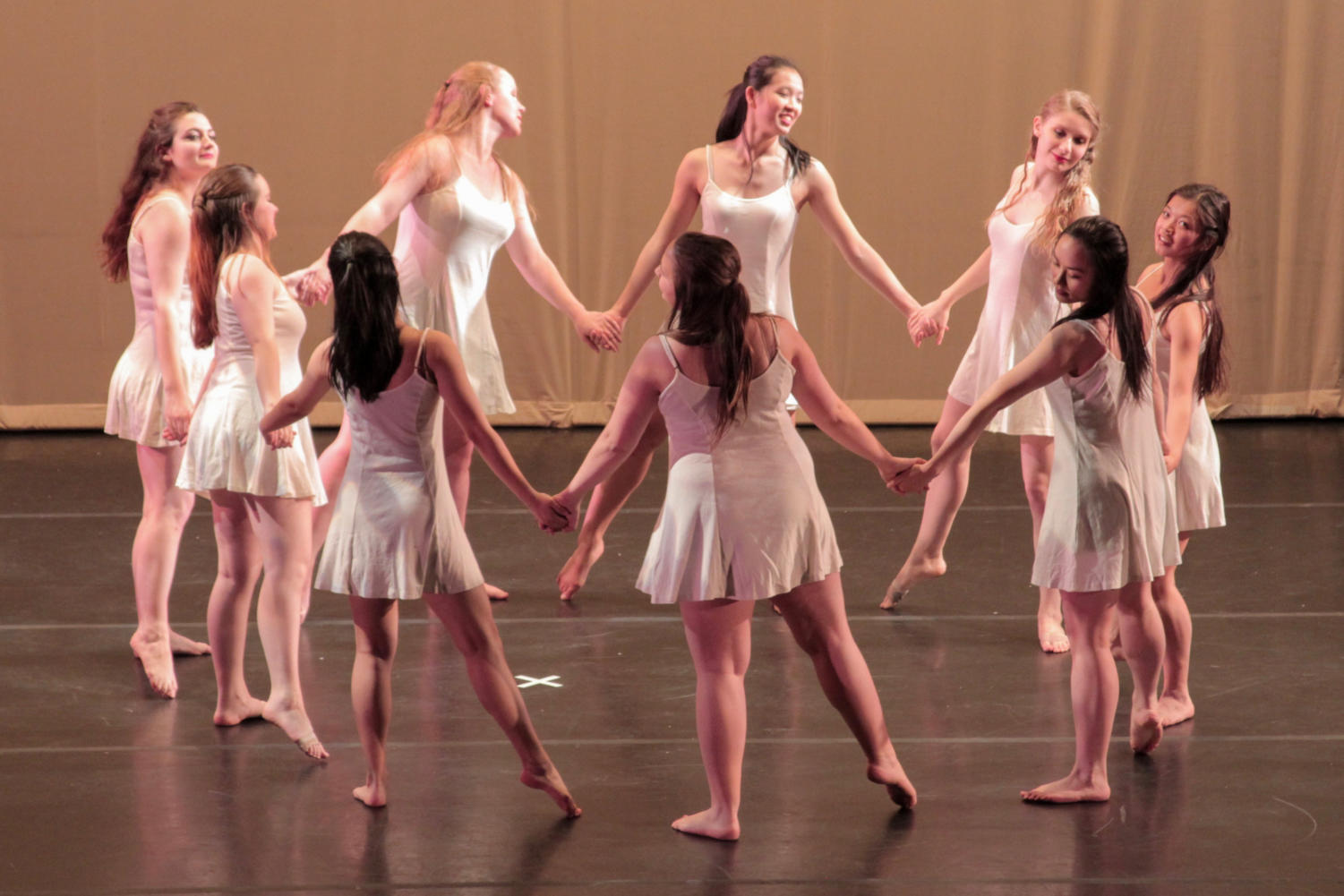 And sometimes, we truly feel very not lost around other people. Third-year Lorenzo Guio and fourth-year Yvette McGivern's "Modern Bachata" explored a connection that was more than friendly in a sly, slinky number steeped in sexual tension. It was unlike any other piece that night, tight and lithe, where "Horovod" was sweeping but orderly, and "Mind Over Matter" drifted between flowing and sharply angular.
Despite the many distinct pieces, there was never a sense of scattered focus; instead, the showcase felt carefully assembled, the kind of thing that a good collage can capture. It was a celebration of the efforts and creativity of the talented student choreographers. The show was captivating and beautiful, diverse and exciting. It wasn't perfect, of course, with overly-ambitious moves that were a stretch for many beginning dancers. But it was successful as a sequence of different approaches that combined into a greater whole.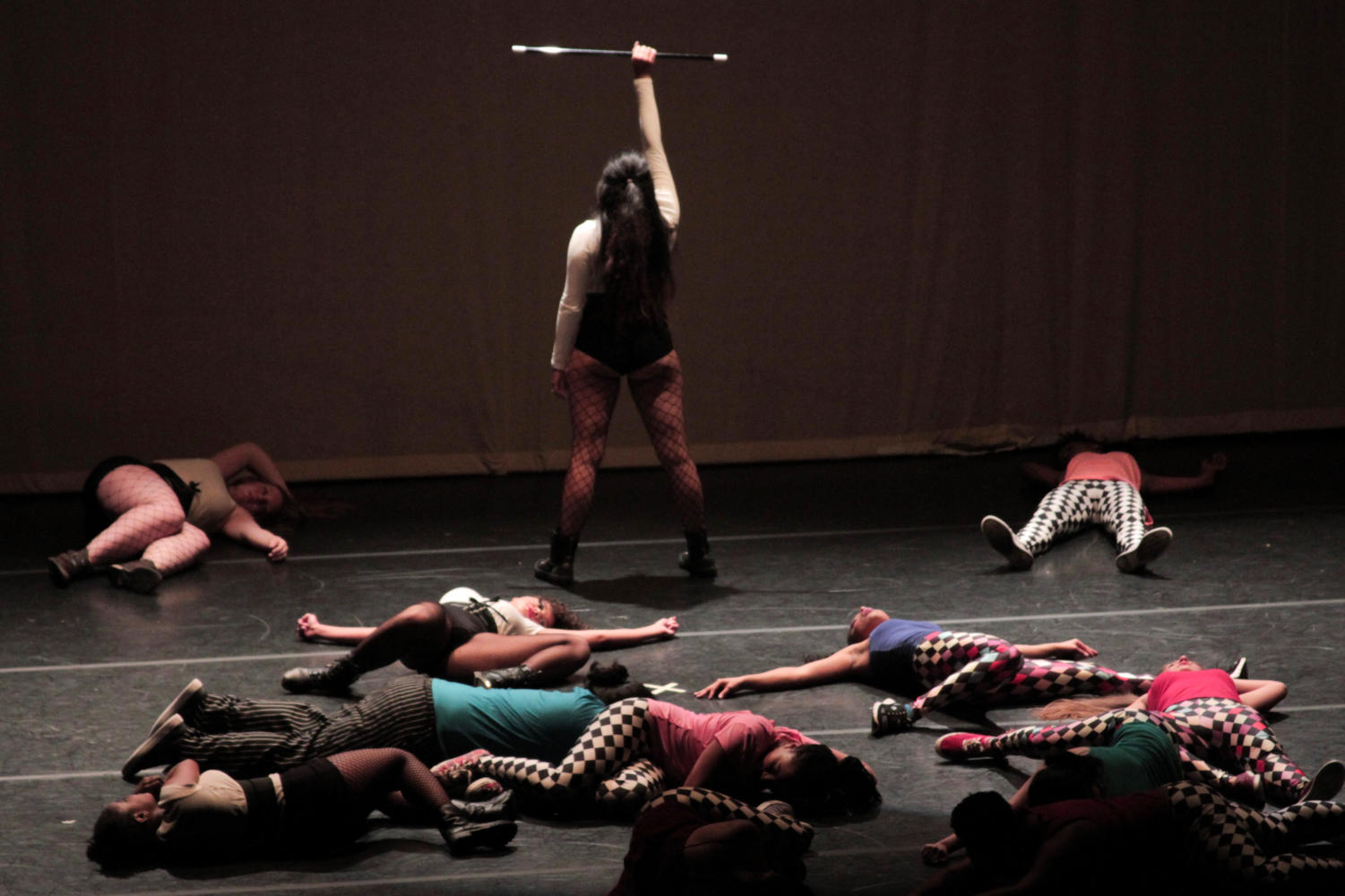 And to be clear: there really was a lot of labor. Chambers has been working on his piece (and another which he co-choreographed with third-year Alex Dworakowski) since the beginning of winter quarter. He spent nearly sixteen weeks perfecting each click of metal heel on hard floor, practicing until all of his eight dancers could make every move with a grin on their face. It was a long, slow process. Then, when he finally performed at the show, his piece ran for two-and-a-half-minutes total. But those grins never faded. At the end of the show, Chambers said he did, in fact, feel good.