Laura Marling Strums Heartstrings at the Metro
British singer-songwriter Laura Marling mesmerized Chicago fans at the Metro last Sunday.
White flowers and green ivy twined around microphone stands and a drum set at the Metro on Sunday night. Acoustic and electric guitars were positioned around the stage. The venue was cast in a purple light as 27-year-old British singer-songwriter Laura Marling stepped onstage to perform her first song, "Soothing," the haunting opening track of her latest album, Semper Femina.
Although Marling is based in London, she seems to have a particular affinity for Chicago. She performed at the Symphony Center for A Prairie Home Companion in January, bought the Collings guitar she played on Sunday from the Chicago Music Exchange in 2013, and recorded the live tracks for Semper Femina at Martyrs' on North Lincoln Avenue in 2015.
"We did it with you," Marling told the audience.
The title Semper Femina is taken from Virgil's Aeneid and translates from Latin as "always a woman." There is indeed always a woman in each song on her album, which traverses heartbreak, love, and friendship to explore the nuanced terrain of female relationships and identity.
Almost every Marling fan will tell you that what draws them to her music is her distinctive voice. It is instantly recognizable, even when she sings backing vocals for bands such as Mumford and Sons and the now-disbanded Noah and the Whale; it sews their tracks together like a golden thread. It can be ethereal and floating when she hits high notes to sing "Is it something you make a habit of?" in "Don't Pass Me By," played on a beautiful Dobro resonator guitar. But her voice also plunges low with a nearly guttural timbre in the first verse of "Sophia." And many times it is a vessel for regret and melancholy, as was the case with "Always This Way," perhaps the most tender track from Semper Femina. The entire venue fell quiet, clinging to every lyric, when Marling performed it live.
Marling sounds better live than she does on her albums, and Sunday's concert was no exception. The transition to the upbeat, folksy section of "Sophia" sounded more triumphant when backed by a live band and the harmonies were especially magnified by the voice of the Topolski sisters, Emma and Tamsin. Although Marling sings alone on the studio version of "Once," she was joined by the Topolskis for the chorus on stage. The sound of all three women kicking off the chorus in unison gave the song a celestial quality. Marling, whose pale skin and fair hair were illuminated under the stage lights, certainly commanded an ethereal—almost inaccessible—presence.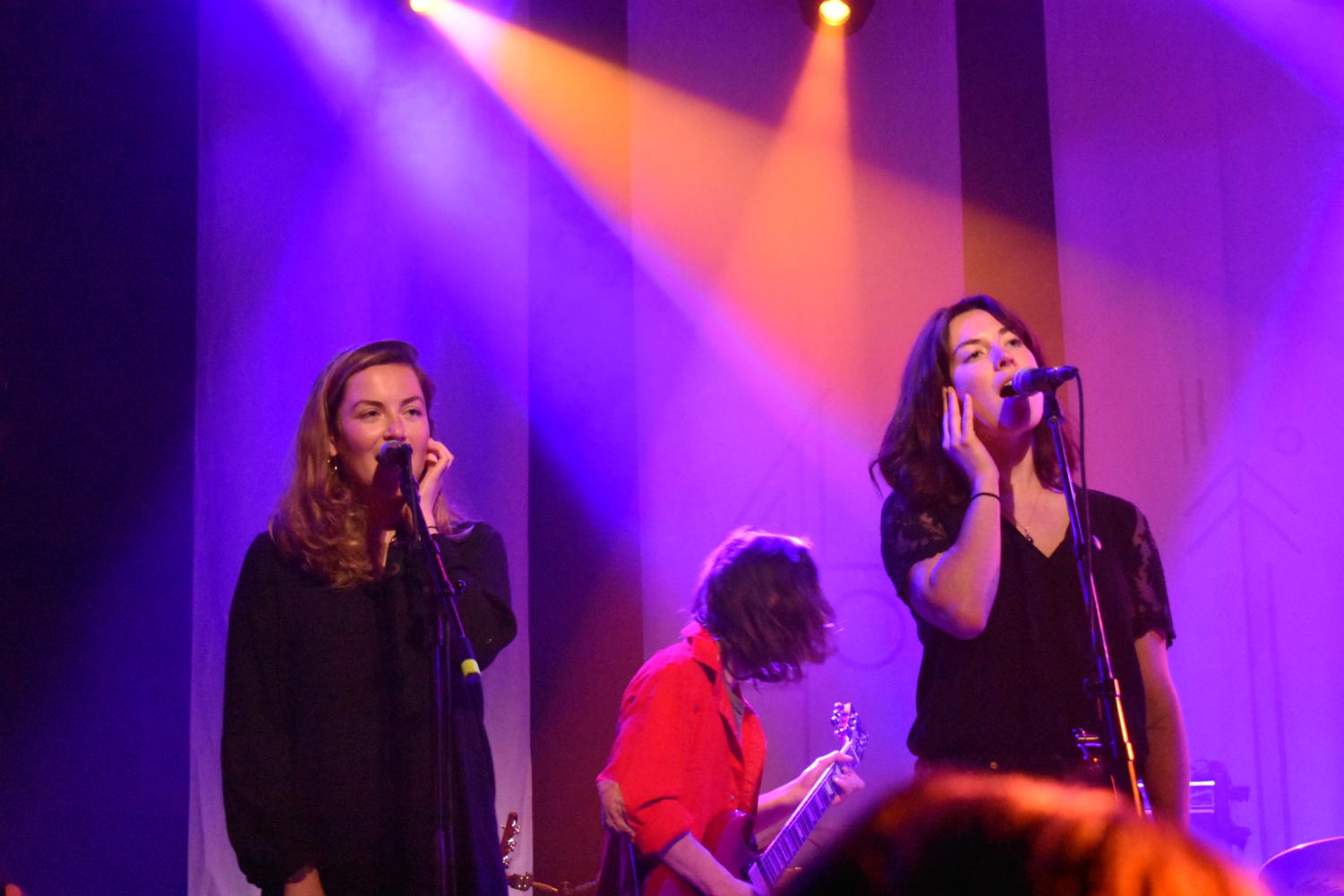 Yet Marling's poetic and personal lyrics, although sometimes hard to parse, are not without moments of affirmative relatability. "You always say you love me most/ But I don't know I'm being seen/ Maybe someday when God takes me away/ I'll understand what the fuck that means," she sang, met with whoops from the audience. Louder cheers filled the hall when she sang—almost spoke—"I will not be a victim of romance." Marling proudly identifies as a feminist; she writes about women, performs with them, and certainly looks out for them. In 2016, she started a podcast called "Reversal Of The Muse" to converse with various female artists, such as Haim, Dolly Parton, and Emmylou Harris, about female creativity to understand how having more women in the music industry could change the scene.
"How many of you are women?" she asked the crowd. "How many of you play the guitar?" Both times, she was greeted by shouts of affirmation. Explaining that she has been trying to get a discount from Collings Guitars by tagging them in her Instagram posts, Marling pointed out that the guitar brand posts barely any pictures of female musicians playing their instrument. She told the crowd to tag the brand in any photos they share of the concert, to encourage Collings to feature more women.
"I get a discount and you guys get to feel like you did something political," she told the audience and was greeted by laughter.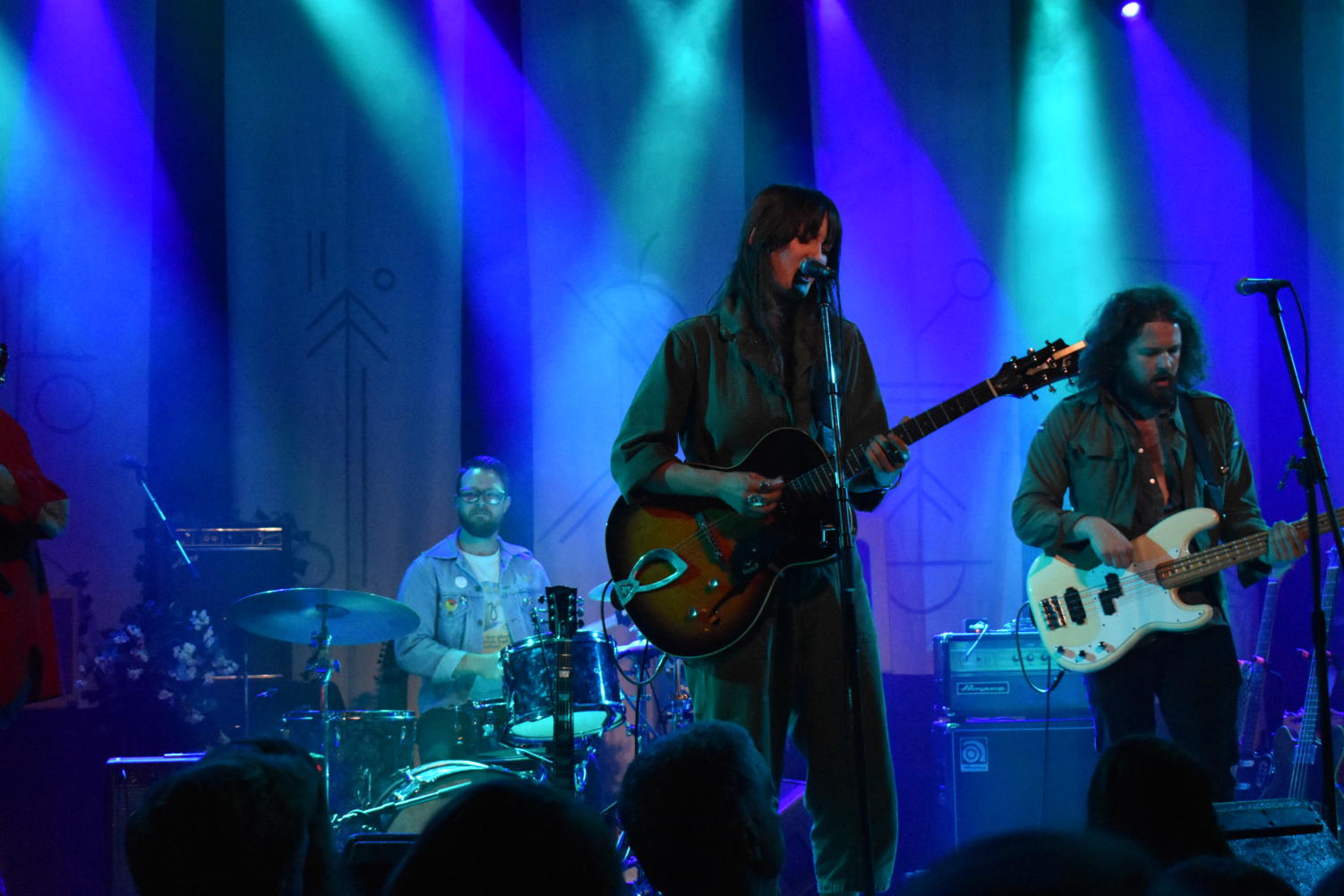 There was a sense of intimacy with the band (they play Texas Hold 'Em before every show), as well as with the audience. "It's just you and me now," Marling said as her band left the stage. She was speaking to the crowd, but she could have naturally been addressing her instrument. With just her guitar, Marling is her at her rawest and best. She does not need a band to sustain her; she sang a 14-minute-long suite of four songs from her album Once I Was an Eagle, and had the audience completely mesmerized. The way the powerful crescendoing riff from "Take the Night Off" spans all frets of the guitar echoes how the suite traverses all kinds of emotional terrain, from accusatory ("how cruel you are to me," from "Breathe") to defiant ("you don't know what I know" from "You Know").
"I'm taking more risks now," sang Marling in "How Can I," one of the songs from her 2015 album Short Movie. This is certainly true of the music on Semper Femina, which delves into lyrical terrain and literary allusions (from the Aeneid, in particular) her previous albums have not explored as thoroughly. But as she sang on "Rambling Man," the evening's encore, "let it always be know that I was who I am."
Marling has a constancy that defines her style across albums. No song of hers is complete without intricate finger picking, like the kind that closes "Nothing, Not Nearly" and articulates the rhythm throughout the poignant "Next Time." And she has a special way of performing: she gazes upwards when she plays, her head arched back, and rarely meets your eye. But her voice, sometimes sustained with delicate vibrato as it soars and other times conversational, sings straight into your soul.