Portrait: of the Chief as a Young Rapper
Third-year Ben Glover takes us back to lunch room freestyle and the three pillars of rap.
BEN GLOVER
Third-year, comparative race and ethnic studies
---
LUNCH TABLES
I actually did record lyrics on my Android, but I didn't really have any big plans to record actual music throughout high school. I went to American Heritage in Plantation, South Florida. Tenth, 11th grade it was just freestyling at lunch. One of my older friends, Joe, was the one who was rapping first.
"I was just watching, thinking:
This is really cool. I want to do this, too."
I started writing in 10th grade, and I went to my first studio in 12th grade. I wrote about being in school. I wrote about wanting to be a rapper. It was all corny, but I didn't know it then.
My friend James, a producer, went to high school with us too. I went to his house with my friend Hurst. James had a setup in his room with a laptop and a few good speakers. The studio was his closet, so he had the mic in there and a pop filter to keep the harsh sounds, like the p's and the s's you make with your mouth. We made and dropped a mixtape in a day. No professional mastering, no professional mixing. We dropped it on SoundCloud. I still go back and listen to that one. I have it saved.
By the time I got [to UChicago], I had made a Facebook group called Bars where I posted my Android phone videos. I let other people post, too. Hurst would post things. Joe would post things. I think even [third-year] Harry Kioko posted something a while back. It became a collective. A lot of people were giving suggestions.
Then I heard about something called Third Coast, which became an RSO my first year. They invited me to come here to freestyle with them: We went around in a circle, we freestyled to the beats, we talked about different rappers, and that was my first exposure to the Logan recording rooms. I had no idea that the school had these.
I remember making this song with [now fourth-years] Sandeep [Malladi] and Archit [Batlaw] called "Hot Boy Shit"—raw vocals, no pop filter, a stage mic. The response was odd because people were not used to hearing rappers that they knew, student-rappers. Then I started posting stuff exclusively to SoundCloud and my personal Facebook.
Since first year, [I've made] probably close to 40 songs. There was Way of the Wicked my second year, which was my first EP. Lakeside was my second EP. There were two mixtapes. "Poppy Fields" was my first real single, winter quarter of second year. It was my attempt at a coming-of-age song.
"The chorus was,
'I'm tryna get in the game/
So you remember my name.'"
The vocals, production, and engineering were all on similar levels, and I think people really noticed that. That was when I started to realize that this was something that could be worth investing more time into.
I started performing my first year, at a hip-hop jam at the Logan Café. I didn't memorize my lyrics. I had a paper. I was visibly shaking. Then spring quarter, I performed at the Organization of Black Students (OBS) cultural show—the first time I officially performed in front of a huge crowd. I've performed almost a dozen times since then: apartment parties, school functions, the Underground Collective, the OBS show again, and even different poetry slams or showcases.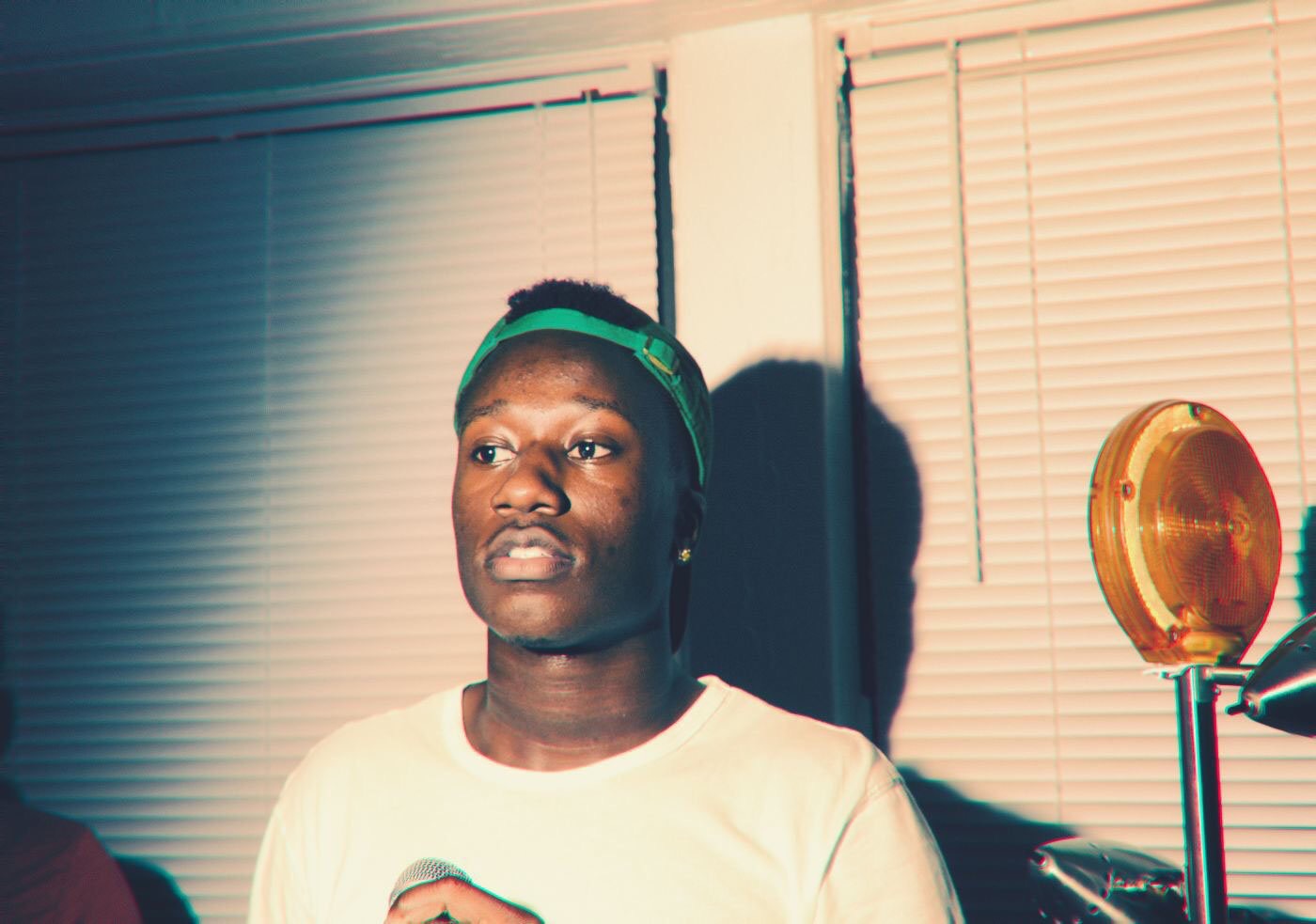 I picked my name winter quarter of my first year. Kyd Wykkyd was the name of this villain in Teen Titans, which was my favorite show growing up. He was the kid with the cape that didn't talk. Ever. It was a clear Batman rip-off, but his cape could send people into other dimensions.
I decided to change it about a year ago. If I'm going to be rapping for real and making this a career, I can't be "Kid" when I'm 25. "Chief" sounded official. At first it was disappointing because the syllables in "'Kid Wicked" worked so well in songs. "Chief" is harder, but it had that mature edge.
---
AD-LIBS
I want my lyricism to be the most important thing in all situations. I like making people think—making them want to listen to something again because they might not have caught it. It's the most challenging thing to do because every idea has already been said.
"How am I going to say this in a way that somebody hasn't heard it before?"
One of my favorite examples is a song called "Between Villains." Earl Sweatshirt is on it. One of his lines is, "Tryna get jaw jack right where the catheter peaks." So instead of just saying, "I'm tryna get head," he rhymes with the last line perfectly and it works multiple syllables in a row. That's how you become a good lyricist. You find inventive ways to say things that have already been said thousands of times.
When I first started rapping, I made a lot of sports references. Next to rap, sports are probably the biggest thing in my life. Probably number one because I started playing sports when I was very young. I played everything: basketball, soccer, tennis, football, a little golf. Now, basketball is the one thing I play consistently.
Now I like telling stories—talking about experiences. "Deco" was talking about how I got started. "Reaper" was telling the story of how I created Philosonegro, the first official mixtape I released. "Philosonegro" was the nickname given to Myles Johnson, who was one of my best friends here. He was like an older brother to me. I realize more and more—every day and every week—how much he meant to so many different people.

I listen to a lot of Migos right now. There's so much they do right—like the ad-libs. People don't understand how important ad-libs are to fill in those empty spots. They're very understated. People like Travis Scott—he has a sense of musicality that transcends even how he writes music. The harmonizing, the vocalizing. It's a full, fleshed-out track. It's worth a lot more than what you're saying.
Lyricism isn't the name of the game anymore. Rap is just sonically pleasing. But there are a lot of people who appreciate lyricism. Even though it's not having mainstream success, that's never been the point. If you're rapping to be famous, you shouldn't be a lyricist.
---
BUILT TO LAST
Finishing school here is my primary objective, but music is number one. I write a lot in class. Comparative race and ethnic studies has provided me with a lot of knowledge about blackness. I took Afrofuturism last quarter—the best class I've ever taken. We watched movies and read black science fiction. For example, the premise of Space Traders is that aliens came to Earth and offered white people riches beyond their wildest dreams in exchange for all the black people. They gave white people two weeks to accept the deal. What would Earth be like with no black people? Those stories make you think about the way blackness is perceived, and that shapes music.
Blackness—it means pride, cautious optimism, strength, and perseverance above all. The many systems that make this country what it is are not set up for us to be equal participants or receive equal benefits. Resilience is something that I think about a lot. Being black is being built for pressure. Being built to last.
The only label I'm really thinking about is Shady [Records]—being under Royce [da 5'9″]. Anything Tyler or Earl Sweatshirt-y would be cool. I'm trying to make music that my parents would be proud of—that will change people's minds about rap music as a whole. A lot of people have skewed conceptions based on what they hear on the radio.
I did a TEDx Talk last month about how rap is not a monolith. A lot of people have this idea that rap is vacuous, vice-heavy, and all sounds the same.
"So I went through the three pillars of rap: lyricism, flow, and delivery."
I gave a good and bad example of each—a verse that was garbage, and one that was strategically crafted. Some of the older people who were there came up to me afterward. They told me I made them reconsider what rap is. I showed an Earl Sweatshirt song, an old Eminem song, and a Kendrick verse. People are stuck on this one conception of rap, and I wanted to explain that away. Different forms of rap are so vastly dissimilar.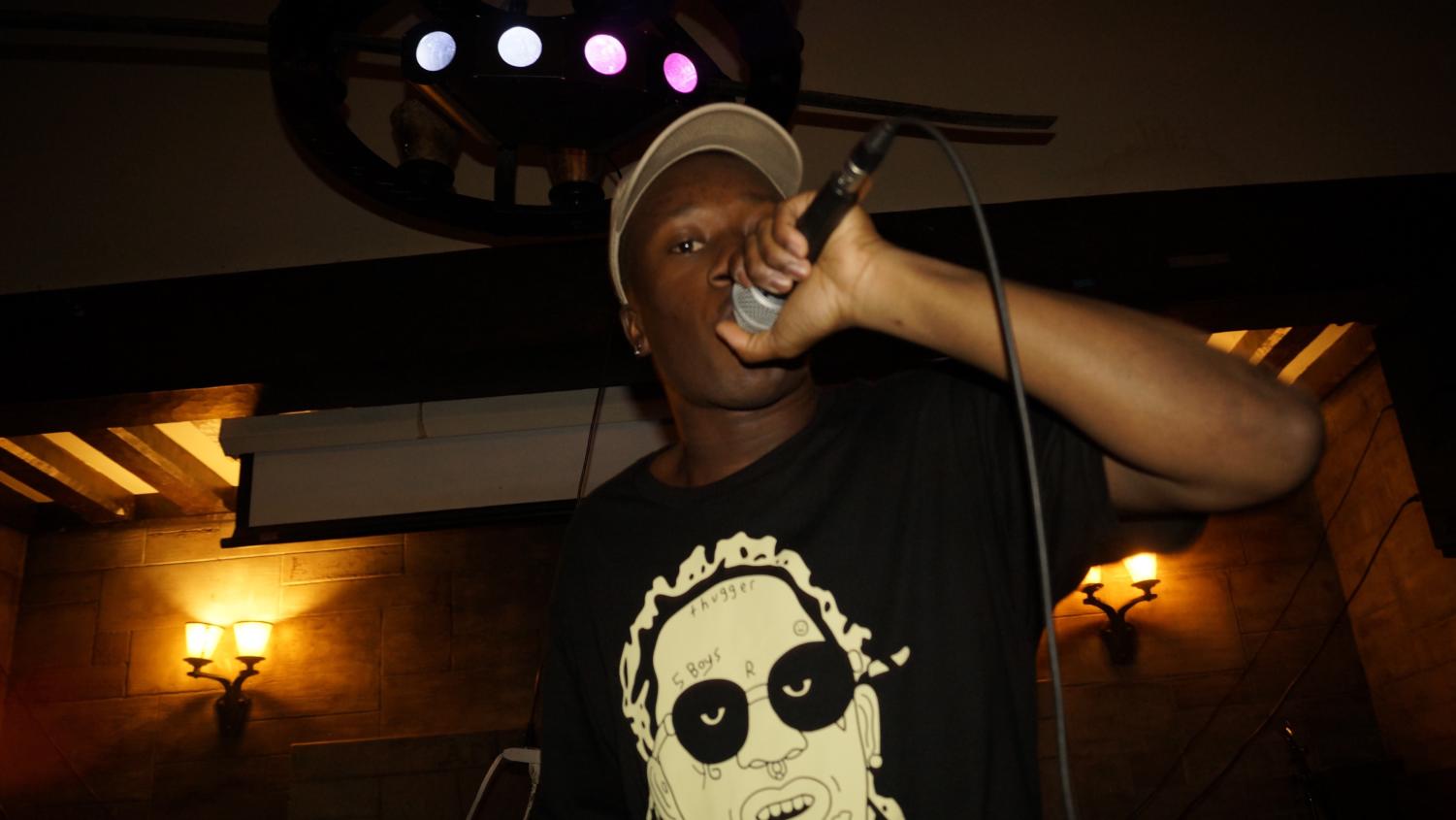 I don't care about how many people know me as long as I can support myself. People here know me, but it's still in the stage where it's kind of weird. If I get the amount of clout that I want to get, there will be a chance to collaborate with people like Kodak Black—rappers I don't want anything to do with based on the things they do. Hopefully I have that choice.
My favorite song is "Black Market." It was the first time I experimented with my voice and went to a professional studio to record. I went downtown. It took me 30 tries to get it right. It was also the first time I worked with Dantes. But I'd like to go in the direction of "Diamonds Got Claritin." I like jazz beats and combinations of different cultures and styles—like jazz and trap. I'm hoping to put out an album soon that is only jazz-trap fusion beats.