Good morning. It's ninth week.
Looking back with the Class of 2017: This year's Grad Issue features a retrospective of the past four years.
New disciplinary system: The faculty senate voted to implement a new set of disciplinary procedures for disruptive conduct.
$100 million: University of Chicago Medicine has received its largest donation ever.
Rasmussen claims distortion: In an e-mail to graduate students and faculty about a hearing at the NLRB on graduate student unionization, Dean of Students in the University Michele Rasmussen wrote, "Some union supporters have distorted the testimony and the substantive cases being presented." She provided transcripts of the NLRB hearing so that grad students could make their "own independent judgments" about the testimonies at the hearing. Rasmussen did not identify specific incidents of alleged distortion.
The University's witnesses have testified in support of its anti-unionization position, which is that graduate students are "foremost students" as opposed to employees or workers.

U of C union supporters have been tweeting here. Many of the reactions have focused on this portion of the University's testimony: "We do not treat them as employees. They don't have hours. They can and do their—they can do their research when they choose. Their financial package which they receive is in no way dependent on how many hours they work or whether their experiments fail or succeed. In fact, as the record will reflect, if we're allowed to present testimony, as students learn, most of their experiments fail. And what employer would employ people whose experiments constantly fail?"
** College Council voted to issue a statement to the admin in support of graduate student unionization.
Student library workers will have the chance to vote to unionize in June, after yesterday's favorable decision from the NLRB.
More Metra? There is a proposal to run more frequent trains at Hyde Park Metra stops. From the Tribune: "Proposed schedule changes would provide train service every 20 minutes or less between Millennium Station downtown and all three Hyde Park stations at 51st/53rd Street, 55th/56th/57th Street and 59th Street until 7 p.m. weekdays. Midday trains currently run as much as an hour apart."
Honorary degrees: This year, the University will confer honorary doctorates of science to a mathematician, a chemist, and a cancer researcher.
Former UChicago professor Paul Griffiths has resigned in protest from his faculty position at Duke after disciplinary charges were brought against him. In an e-mail to divinity faculty, Griffiths urged his colleagues not to attend a "racial equity" training event, which he criticized as "anti-intellectual" and "illiberal." The dean replied-all, saying mass e-mails that "express racism, sexism, and other forms of bigotry" are "offensive and unacceptable." The controversial e-mails were originally published here.
Strange Overheard find: It appears that the University cloned students in Photoshop to make the Class of 2018 picture look more dense.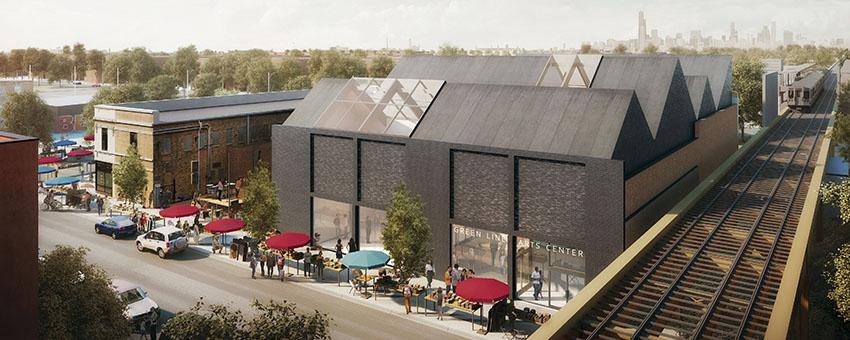 ——
IN VIEWPOINTS
Editor Sarah Zimmerman writes in:
The Student Government Emergency Fund "is a concrete step [toward] promoting equity on campus" and "fosters dialogue for people to examine their own privilege," columnist Soulet Ali writes.
Columnist Fred Kardos takes aim at the popular Facebook page UChicago Secrets, arguing that it should be shut down for good. "While it's easy to say that an anonymous forum for airing problems or secrets can be beneficial, that argument doesn't seem to understand the true nature of the page, which has few secrets yet many hateful comments about campus minorities."
——
IN ARTS
Editor Rebecca Julie writes in:
Five years ago, the Logan Center first opened its doors to student and community artists. We take a look at the center's history, architecture, and the way it has shaped the arts at the University.
"My mom told me that if I grow my armpit hair I'd get a yeast infection under my arm!" Space returned to The Revival last Friday for an evening of queer performance.
Fourth-year Luke Sironski-White has been taking photographs for years. He recently turned his lens on Hyde Park. This week's artist feature explores his unfinished series on the neighborhood UChicagoans call home.
——
IN SPORTS
Editor Emmett Rosenbaum writes in:
The Maroon unveils its athlete awards for the 2016–17 season.
——
In the South Side Weekly: Underpaid employees of the Chicago Reader are anxious about the paper's future in the face of an impending acquisition by Tronc.
Also, former staff members of Rebuild Foundation and other organizations headed by artist Theaster Gates share their concerns about workplace conditions and some of Gates's projects.
In The Gate: an interview with former New York Times labor reporter and IOP Fellow Steven Greenhouse.