BART Police Chief Will Head UCPD
Kenton Rainey took the reins at the transit agency's police department after shooting death of Oscar Grant.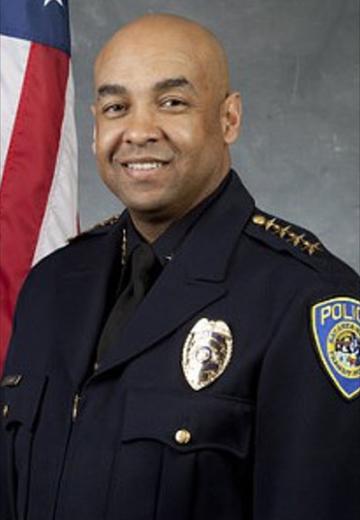 By Adam Thorp, Editor-in-Chief ('18–'19)
June 1, 2017
The former head of the San Francisco Bay Area Rapid Transit (BART) police department will be the newest head of the University of Chicago Police Department (UCPD), the University announced Thursday afternoon.
Kenton Rainey, a Chicago native, will take up his new position on the first of next month.
"The University of Chicago is a world-class organization, and it is an honor and privilege for me to have been selected for this position," Rainey said in a written statement.
Rainey became head of BART's police department in 2010, after what the head of BART's board called "the worst crisis in BART's history." In 2009, a BART officer forced Oscar Grant, an unarmed commuter, to the ground and fatally shot him in the back. The officer, who claimed he had meant to pull and use his stun-gun, was later convicted of involuntary manslaughter, and BART paid millions after settling several wrongful death lawsuits. The death of Oscar Grant, which was captured on video, has been cited as one of the precipitating incidents for the Black Lives Matter movement.
Rainey was tasked with implementing reforms promised after the shooting. More than 200 officers work for the department, which patrols BART's forty-six stations and other BART property.
"One of the many valuable areas of expertise Kenton brings to the University of Chicago is his involvement with creating innovative, community-based policing strategies. Throughout his law enforcement career, Kenton has worked in diverse communities, where he built strong and positive relationships with community members and successfully implemented new policing programs, resulting in effective policing efforts," Eric M. Heath, associate vice president for the University Department of Safety & Security, wrote in a statement.
The UCPD has sometimes been the subject of criticism: it leadership has rejected accusations of racial profiling, and though Chicago law gives the UCPD the authority of a public police force, it is not subject to public records requests.
Rainey previously worked as the police chief of Fairfield, California, and as the top cop at San Antonio's airport. While at Fairfield, the San Francisco Gate reported, Rainey pushed a policy of community-oriented policing that alienated some officers, and resigned before the department's officers union could hold a vote of no confidence against him. Rainey was part of a four member panel on body camera implementation on the Obama administration's Task Force for Twenty-first Century Policing.
Around 100 officers work for the UCPD, which oversees an area between 37th street, 64th street, Cottage Grove Avenue, and Lake Michigan. Rainey's predecessor, Fountain Walker, had served in the role since 2015. He is now the Assistant Vice President for Campus Safety at New York University, where he joins his former supervisor Marlon Lynch.