UCSC Senior Assistant Director Leaves to Start Consulting Agency
"I spent a lot of the last three years here proud of a lot of students for what they were able to accomplish, consider, and be," Xavier Ramey said. "I would want more space for adults who are over the age of 25 to do that, too."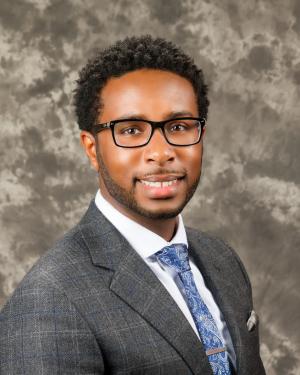 Xavier Ramey, the senior assistant director at the University Community Service Center (UCSC), left his position in order to launch his consultancy, Justice Informed, on October 17.
"The overall goal is to bring a different way of thinking, but also a different type of leadership structure, into corporations, nonprofits, and foundations," Ramey said in an interview with The Maroon.
Ramey grew up in Chicago in the North Lawndale neighborhood. He attended DePaul University, where he majored in economics. After college, he worked as a futures trader before going into nonprofit work in Chicago and Kenya.
Reflecting on his time at the UCSC, which he joined in September 2014, Ramey said he has helped students think about the world around them and truly engage in social justice issues.
"I think that I've grown in tremendous ways since I've been here," he said. "Students at the University of Chicago—they challenge the heck out of me to stay on my toes….And that's why I think I've been pretty successful here at the UCSC."
Ramey has worked with students in civic engagement during his time at the University by spearheading social justice–oriented programs like Chicago Bound, a pre-orientation program for first years, and Summer Links, an internship program.
Ramey said his work at the UCSC encouraged the development of empathy and community. "When people go out on a limb, and they're willing to say, hey, someone else's life matters, or this hurts, or that's wrong, or we can do better than this—that's intentional community building."
While claiming the UCSC is an "inclusive department," Ramey was critical of the lack of support in others. "That [inclusivity] stands in stark contrast, stark contrast, to my peers that I've talked to in other parts of the University."
Ramey added that he wishes staff would sometimes make themselves more open to students to further develop an engaged community.
"[I'm] proud of a lot of students for what they were able to accomplish, consider, and be," he said. "I would want more space for adults who are over the age of 25 to do that, too. I know that I had an opportunity [because of where I worked] but I know that a lot of my peers don't. And I don't know that all of them want it, either."
Ramey will be speaking at TEDxChicago on November 9.