UChicago Crushes Launches Anonymous Messaging App
111 accounts have been made on the app, mostly by UChicago students.
Several moderators of the UChicago Crushes Facebook page recently took part in launching Mirale, an app that lets users send direct and anonymous messages. The app allows users to message their crushes anonymously, but requires that the crush uses the app as well.
Anyone with a .edu e-mail can access the app, but since its creators want to gather more feedback before a wider release, Mirale has debuted only at UChicago and a few other schools so far (the creators have declined to reveal the other schools).
As of the evening of November 5, 111 accounts have been made on the app, mostly by UChicago students.
In lieu of an in-person interview, The Maroon exchanged messages back and forth with Mirale's anonymous spokesperson through the UChicago Crushes Facebook page, in order to keep the identity of the page's moderators hidden. According to the creators of Mirale, the app is "mostly created by UChicago student(s)."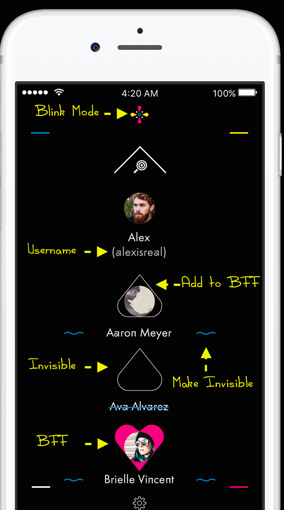 Mirale's creators have distanced themselves from Maroon.Space, clarifying that the dating website—which was created by a group of undergraduate students back in March—is affiliated with a separate UChicago Crushes Facebook page, known as University of Chicago Crushes.
Limitations of the anonymous UChicago Crushes page inspired Mirale's founders to design the app.
"Oftentimes, the subject of a crush would reply back with something like 'you should totally message me I would love to get to know you.' But…the author of a crush can't privately reach out while still maintaining their anonymity, and the subject of a crush can only reciprocate publicly, which not everyone is comfortable with," the spokesperson said.
Additionally, the app's builders were interested in exploring the possibilities of asymmetrical communication. While most online conversations are "symmetrical," in which neither participant is anonymous, "asymmetrical" communication means that one party remains anonymous to the other.
"Asymmetrical communication has the potential to extend the range of human interaction in ways that aren't captured by existing modes of symmetrical communication. That's what we're going after," the spokesperson explained.
With the anonymous feature, Mirale allows users to switch between symmetrical and asymmetrical messaging. Once users connect with five friends, they can choose who to message among friends and friends of friends and whether to message them anonymously.
The name Mirale comes from the creators' goal of fostering connections. "Mirall is Catalan for mirror but we had to change the name [to Mirale] because [Mirall] was already taken," Mirale's spokesperson said.
A few days after the app's release on October 23, the UChicago Crushes Facebook page announced the app:
"[Heart emoji] UChicago Crushes, but wish you could reveal yourself or privately reciprocate to a crush about you? Here's an app that transcends those limitations! If you have any questions, feedback or feature requests – don't hesitate to send UChicago Crushes a message!"
The post was taken down soon after because users were experiencing difficulty unlocking the anonymous mode, and Mirale's creators wanted to make changes to the app.
Previously, the app required users to connect with at least 32 friends to send anonymous messages. Since updates were made, users can unlock anonymous mode by connecting with only five friends.
Aside from anonymous messaging, users can also add friends to their "BFF list" or make themselves invisible to select people.
Mirale intends to add a new feature that allows users to see who from their school has downloaded the app, possibly by Friday.
The app is currently only available on iOS. More information about downloading and using the app can be found here.