Gone Shopping: Hyde Park Grocers
The Maroon assesses the strengths and weaknesses of Hyde Park's grocery stores.
You could say we're living in the golden age of Hyde Park grocery stores: After what many considered a decades-long dearth of grocery options in Hyde Park, the neighborhood now boasts a healthy selection of stores, running the gamut from small businesses to large chains. We profiled four of Hyde Park's finest purveyors of fruits and vegetables, assessing their strengths and weaknesses.
Treasure Island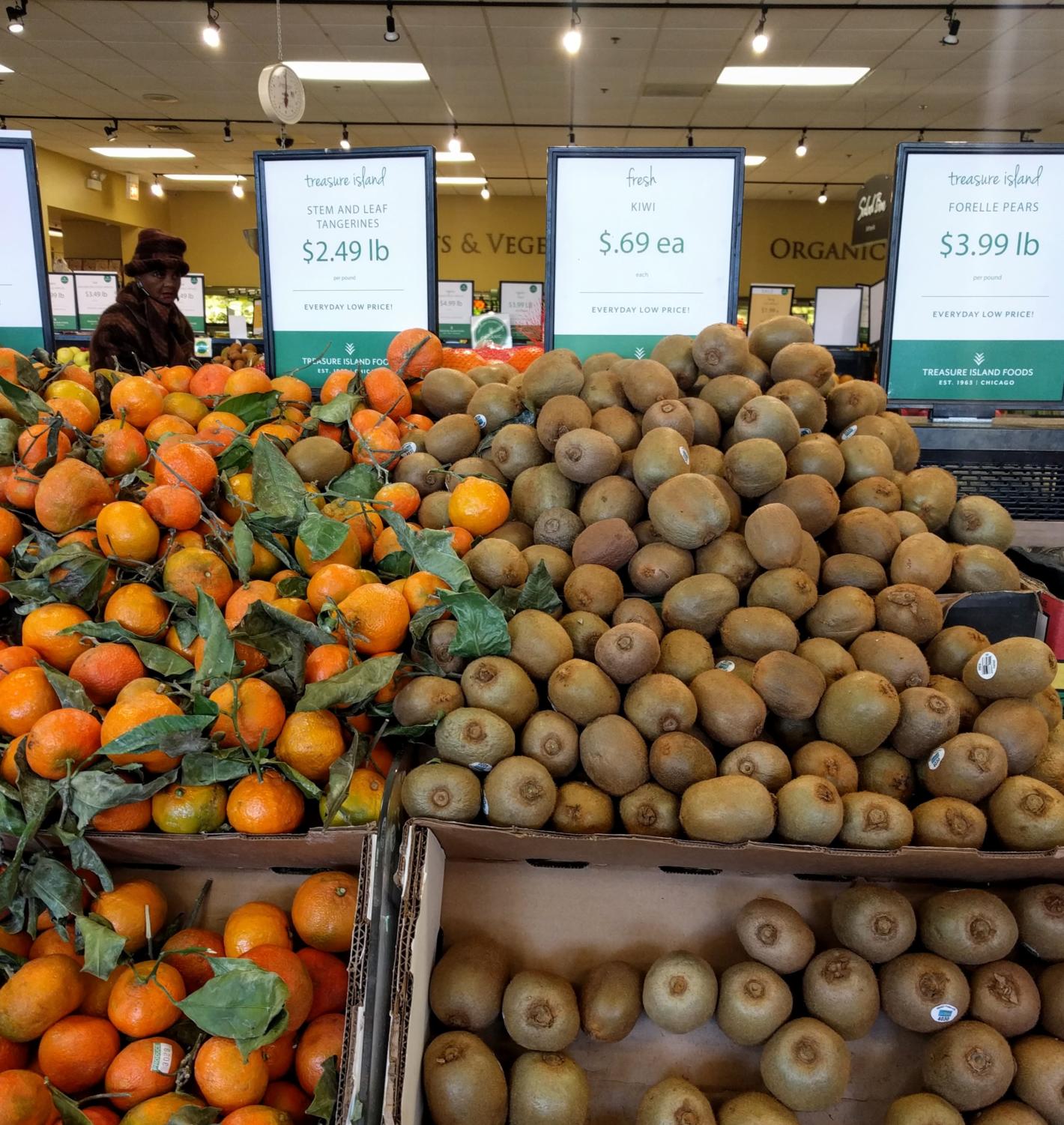 Once called "the most European supermarket in America" by Julia Child, Chicago-based chain Treasure Island Foods was founded by Christ Kamberos (1926–2009) in 1963. Born into a family of six children with parents who emigrated from Greece, Kamberos was a World War II veteran and avid equestrian.
The first Treasure Island Foods opened on 3460 North Broadway Street, before expanding to six other locations, including Hyde Park. Known to many simply as "TI," the supermarket sells not only produce but also cooking appliances, hygiene products, seasonal decorations, pet food, and more.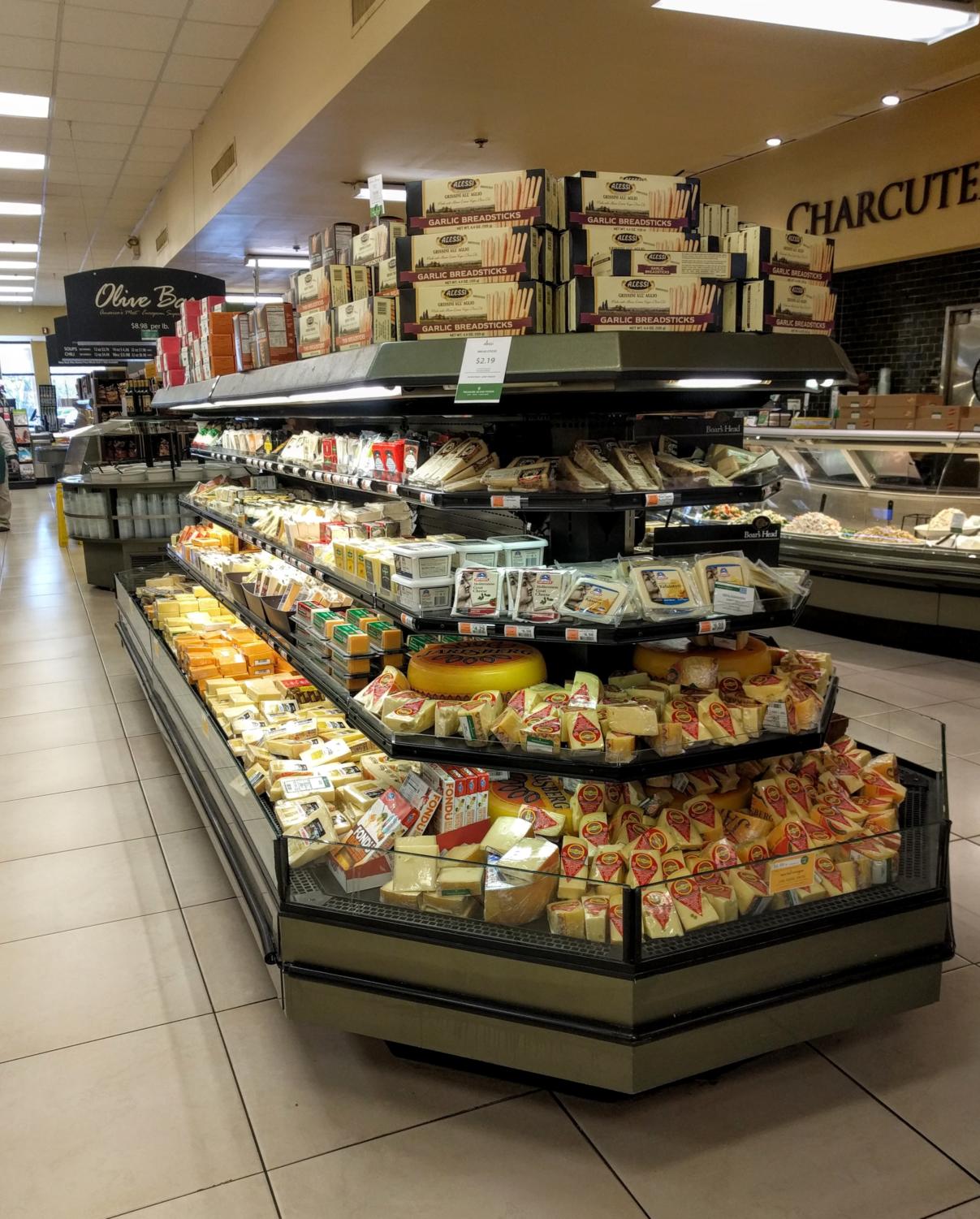 In terms of variety, TI is the place to be: It sells all kinds of brands, from the bougie to the basic, and is an especially good place to go if you're shopping for internationally sourced products. It boasts a truly impressive selection of cheeses, candies, granola bars, teas, cereals, and almost any other food item you can think of. Plus, it's friendly to those with a sweet tooth: TI sells freshly-baked pies (that now, post-Thanksgiving, are happily discounted), Krispy Kreme donuts, and nearly a whole aisle of ice cream options. At the back of the store, where TI serves Julius Meinl coffee, are prepared foods like sushi and warm soup, as well as a seating area for those who decide to eat in the store.
When it comes to fruits and veggies, TI is on the expensive side—apples, for example, are usually more than two dollar per pound—but it remains the best place to shop for meat in Hyde Park, with the biggest selection and most reasonable prices (the butchers have also been known to take special requests). TI also offers regular, generous discounts: at the time this writer visited, a gallon of milk that usually sells for $3.29 was selling for $1.98. Shop here if you need a special ingredient for a fancy recipe or if you have the time to browse its myriad options.
Pro Tip: Show your UCID at the register during fall quarter to receive a 10 percent discount when you check out.
Hyde Park Produce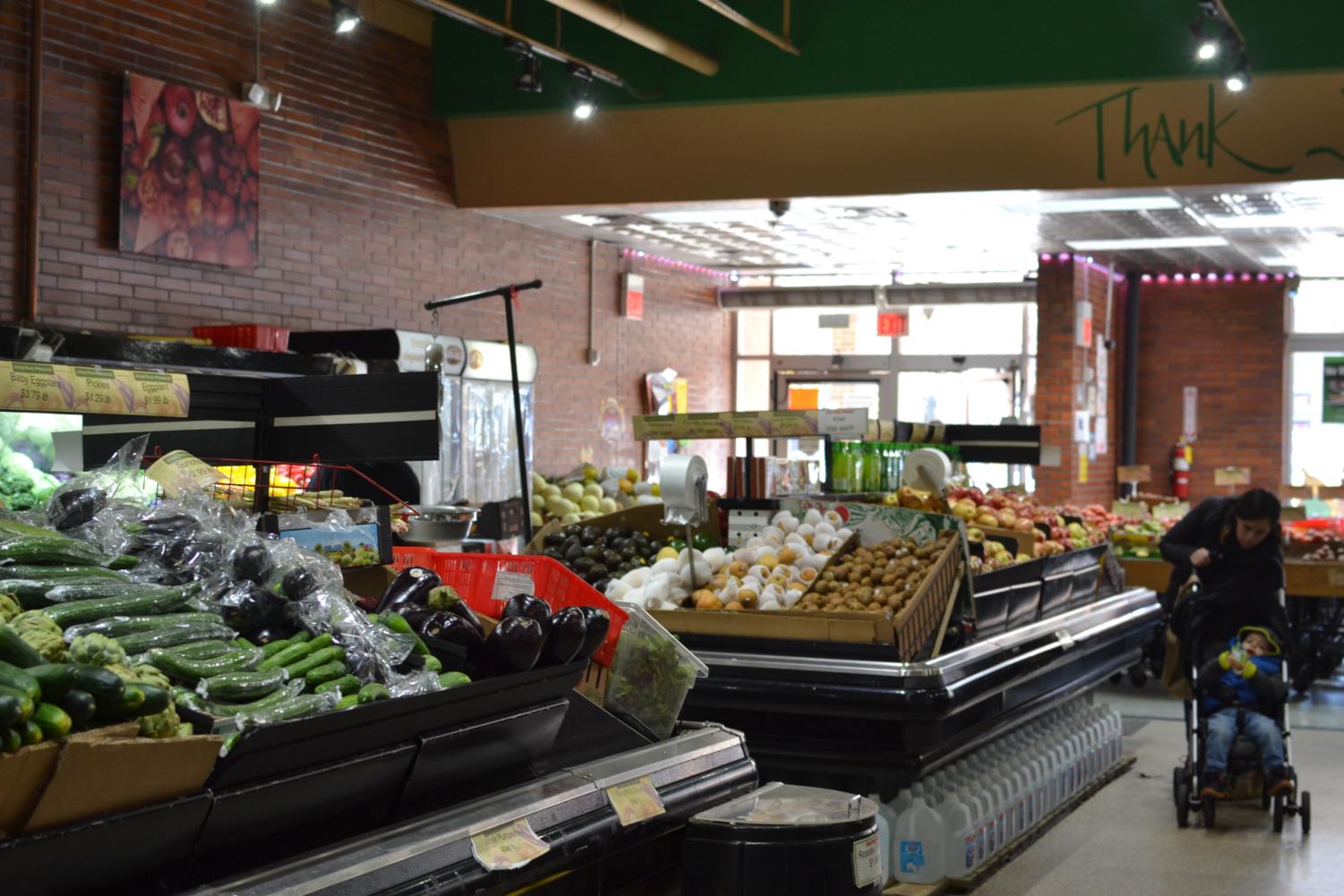 Hyde Park Produce (HPP) moved to its current location in Kimbark Plaza in 2008, but its history runs much deeper. HPP cofounder Lawrence "Yoyo" Damico used to deliver produce to the now-defunct Mr. G's, which opened in HPP's current space in 1964 as one of the first tenants of Kimbark Plaza. Later, the space was taken over by the long-standing Hyde Park Co-op, which had multiple locations throughout the neighborhood.
Damico's son, Larry, followed his father into the wholesale produce business. In 1996, he and his father opened their own venture at the current site of The Sit Down, around the corner from Kimbark Plaza: Hyde Park Produce. A devoted neighborhood clientele bolstered the family business, and when the Co-op folded in January 2008, HPP was poised to take its place.
Today, HPP is still run by the Damico family, including Larry's wife, Julie, his sons Larry III and Anthony. Even Yoyo himself stops by, working odd jobs and "doing his thing," according to the younger Damico.
True to its name, HPP's strongest point is its wide variety of produce: Stop by for culinary marvels like dragon fruit, Mexican papaya, rambutans, whole stalks of sugarcane, and more varieties of tomatoes, mushrooms, and eggplants than you can count. Helpfully, vegetables are separated into organic and non-organic displays. Offerings outside of produce tend to be a bit thin—HPP's Achilles's heel is fresh meat and seafood, with less variety and a comparable, if not higher, price point than its competitors—but should satisfy a no-fuss shopper.
Highlights include Sassy Cow Creamery dairy products (HPP is one of only two Chicago-area grocers to carry the brand) and freshly-baked goods from the Medici and other local bakeries. As an Easter egg, check out the deli in the back: It offers a sandwich named after Yoyo, the family patriarch.
Pro Tip: Arms full? HPP will deliver straight to your door for just three dollars when you order by phone.
Open Produce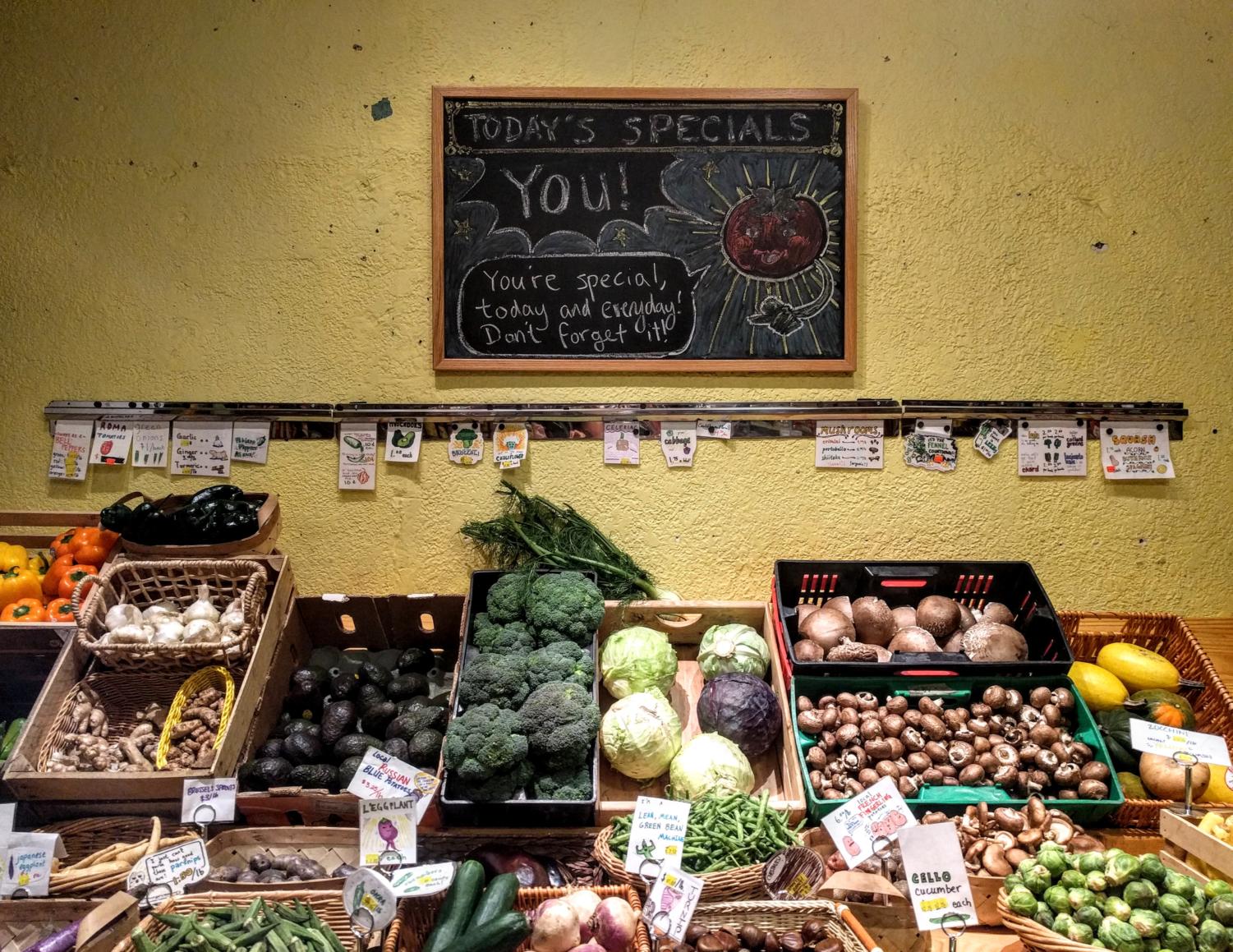 Affectionately abbreviated as O-Pro, this store is the smallest and perhaps most endearing grocery business in Hyde Park. It was launched on September 24, 2008 by Andrew Cone (A.B. '06) and Steven Lucy (A.B. '06), who also owns Cornell Florist and 57th Street Wines. Since 2011, the store has been open until 2 a.m. every day, drawing in a late-night crowd.
Don't let its small-scale interior deter you; almost every corner of the store is stocked with food. O-Pro may not have as many offerings as its competitors, but its selections are eclectic and local: You'll find stuffed grape leaves, Dutch almond butter cake, persimmons, Bridgeport coffee (with an original O-Pro blend exclusively sold there), locally-made Frönen (an ice cream alternative), Southside Honey Wheat Ale (delivered on bike), and more. There are fewer discounted and bulk items here—although the 20 lb. of rice is certainly an exception—and plenty of their products are sold by the item, as opposed to by the pound: a banana is 40 cents, a round steak is $7.50, and a roll of toilet paper is one dollar.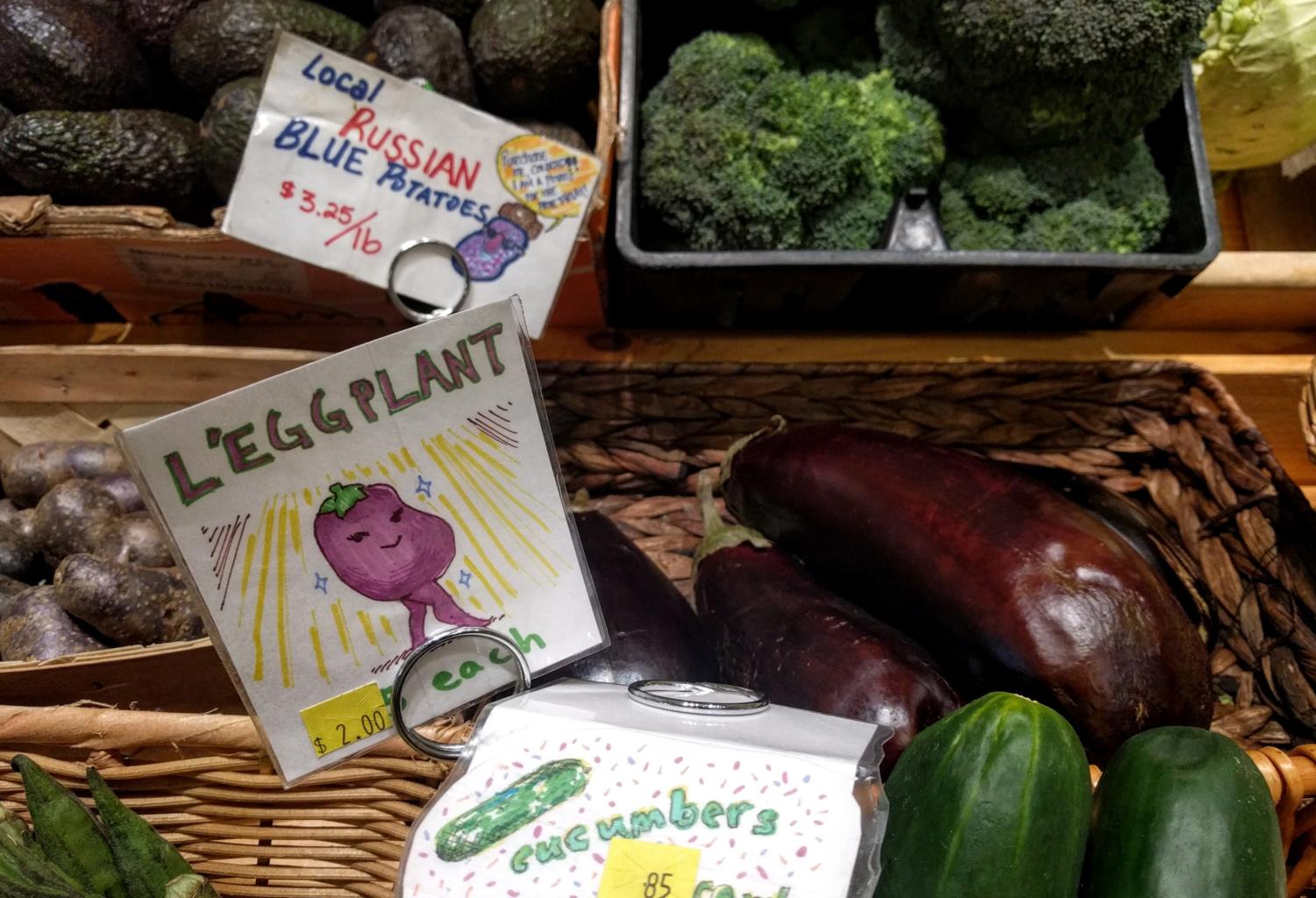 Furthermore, the store prides itself on sourcing locally, organically, and ethically. Cone and Lucy founded O-Pro with the goal of upholding transparency and thus sell many fair trade items.
Produce labels come with cute illustrations and captions such as, "for a fresh start(lett), try a Bartlett!" and "man come, Mango." Whether you're looking for a warm and intimate shopping experience or simply searching for a post-midnight snack, O-Pro is the place to go.
Pro Tip: Check out the store's Bargain Bin, which sells bags of "ugly" produce for a buck.
Whole Foods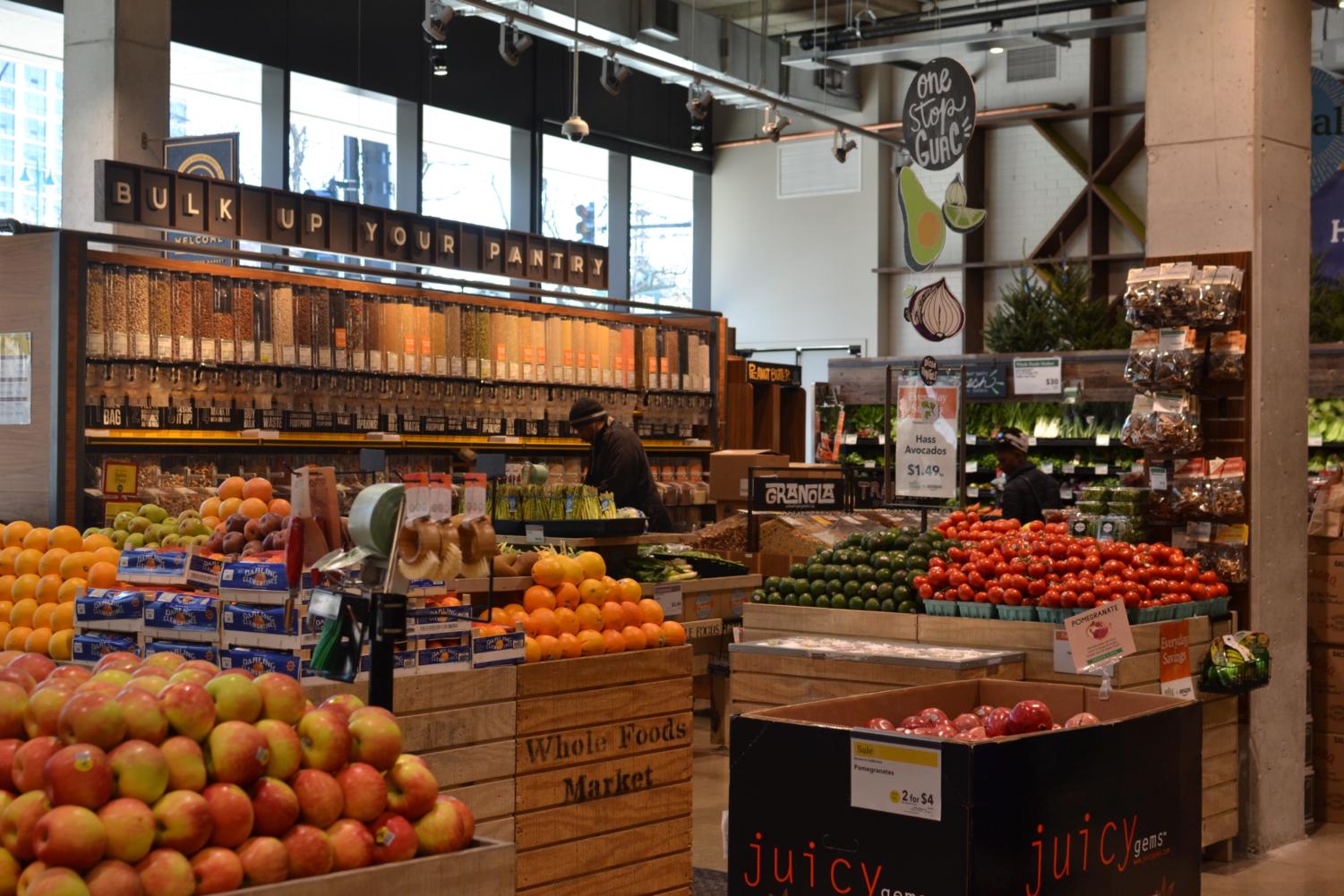 Opening in June 2016, Whole Foods is the newest, northernmost, and possibly most contentious addition to Hyde Park's grocery scene. While some embrace it as a much-needed large grocer serving North Hyde Park and Kenwood, others view it as symbolic of the neighborhood's ongoing gentrification (it doesn't help that Whole Foods is part of the ground floor of City Hyde Park, a mixed-use luxury apartment tower).
There are definite trade-offs to doing your shopping at the chain pejoratively dubbed "Whole Paycheck." Amazon's recent acquisition of the Austin-based grocer did much to slash costs; on the other hand, Whole Foods is now making its offerings more uniform, meaning fewer local vendors will be represented on its shelves.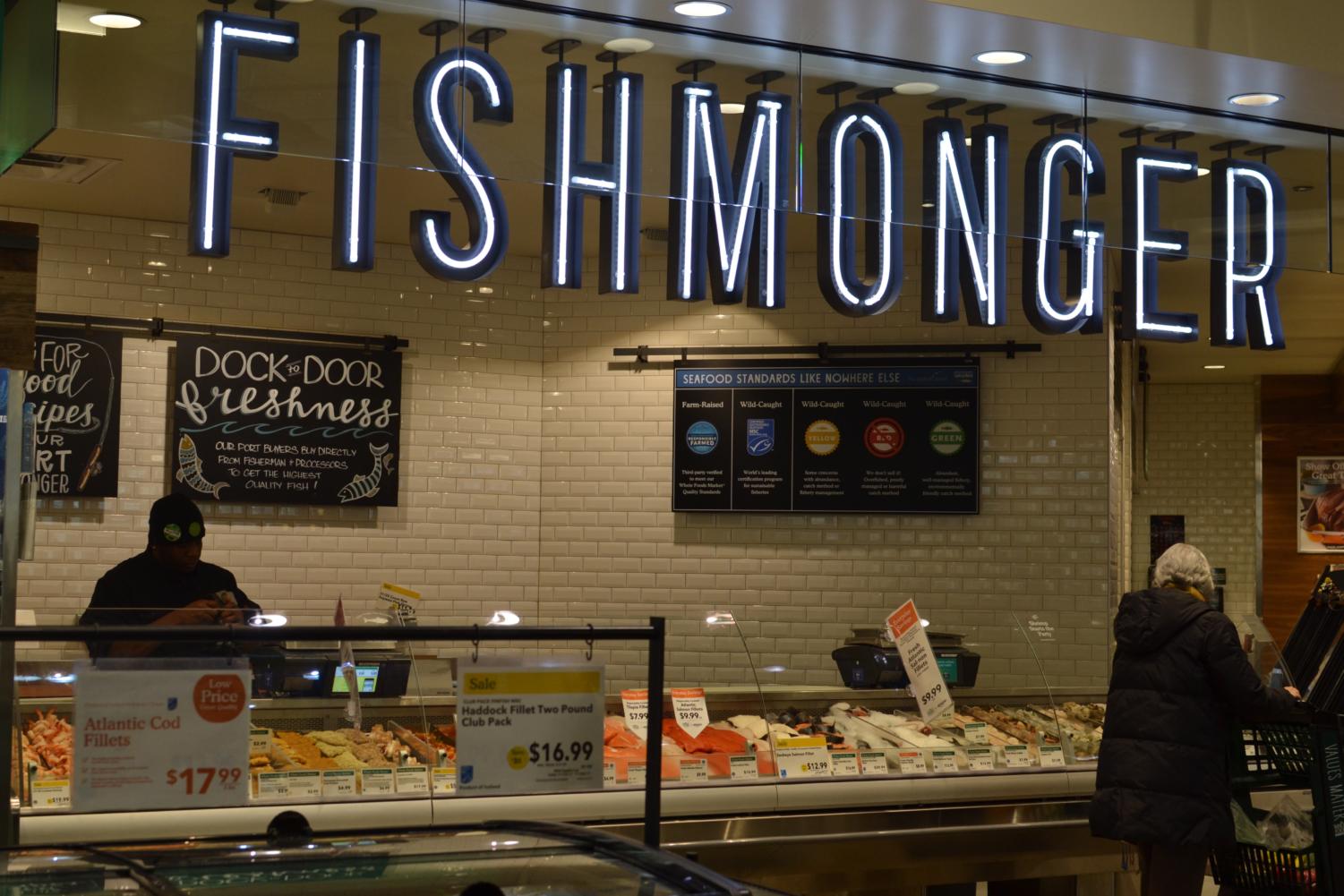 Predictably, Whole Foods's definite edge is its variety and quality: It boasts a fish counter, meat counter, prepared food section including sushi and baked goods made on-site, café (with seating), and self-serve options, ranging from nuts and grains to mochi. Its frozen food and snack aisles are similarly epic, with health-conscious options aplenty.
In terms of processed food, the price gap between Whole Foods and its local competitors is not as yawning as shoppers might presume. When it comes to fresh produce, however, the difference starts to add up. For most fruits and vegetables, Whole Foods offers both organic and "conventional" options, giving customers some flexibility in terms of pricing. However, in most cases, the "conventional" price is still more expensive than even the organic counterpart of that item at other grocers. To take a staple example, non-organic Honeycrisp apples are $2.99/lb at Whole Foods, while HPP offers both non-organic and organic Honeycrisp apples for just $1.49 and $2.79/lb, respectively. Meanwhile, Whole Foods's high animal welfare standards mean most meat and poultry is organic, and eggs are always cage-free, which bumps up prices. When it comes to these spheres, Whole Foods is ideal for the ethical shopper but not the stingy one.
Pro Tip: Whole Foods has a great wine and beer selection, often at student-friendly prices. Keep your eyes peeled for the "Low Price, Great Quality" tag and scour the front of the store for discounted bottles.