Students Demonstrate Outside Booth to Demand University Rescind Bannon's Invitation
A protest has been organized at 8:30 a.m. tomorrow at Booth.
Students organized a demonstration for 8:30 a.m. on Thursday at the Booth School of Business to demand the University rescind Steve Bannon's invitation to speak.
About 100 people showed up to the demonstration. Chants have included "No hate, no fear, Nazi thugs aren't welcome here," and "Disinvite! Disinvite! Disinvite!"
The Maroon reported Wednesday afternoon that Bannon has accepted an invitation from Booth professor Luigi Zingales to come speak at the University. The event has not yet been scheduled.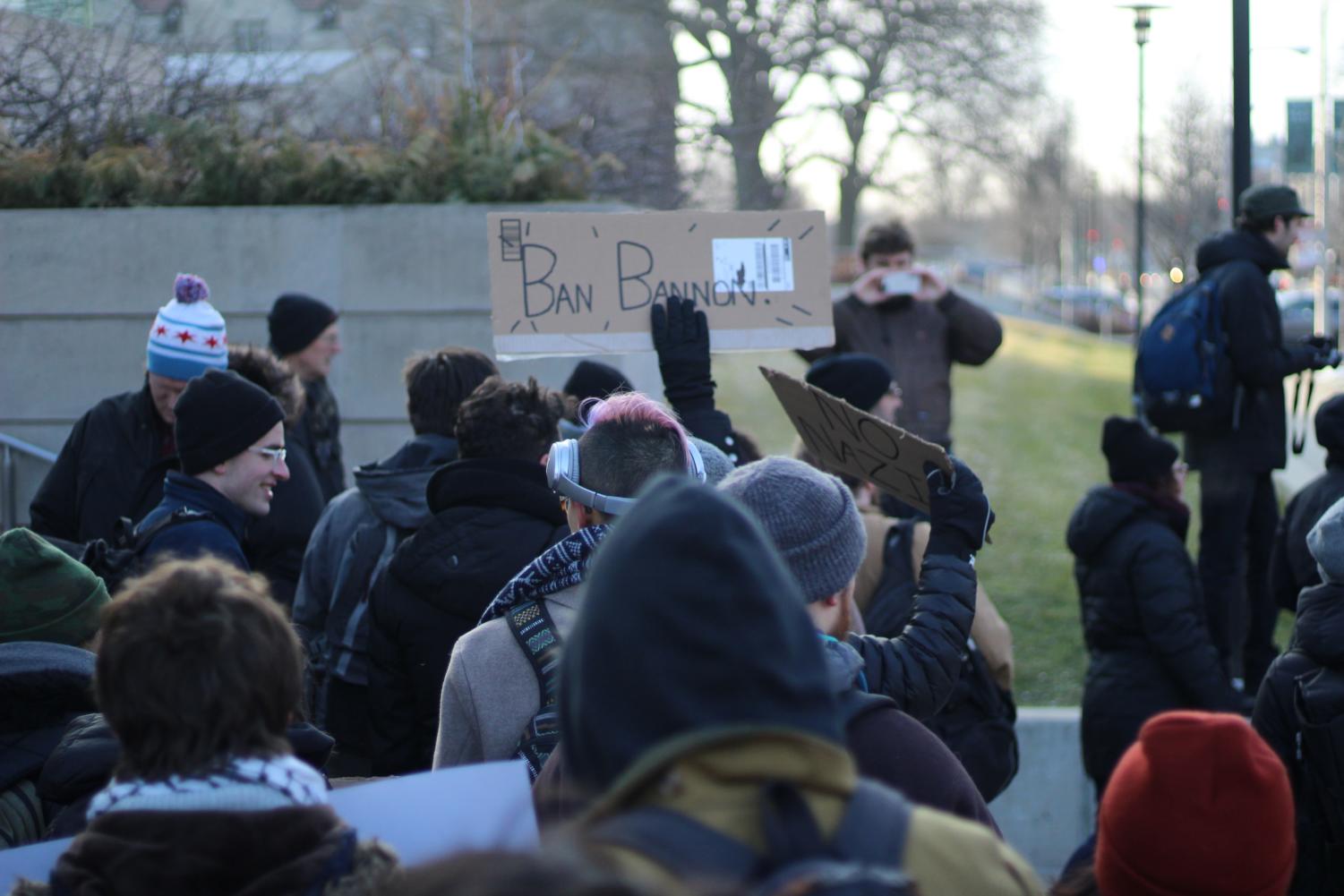 Campus organizers from UChicago YDSA, UChicago Student Action, UChicago Socialists, and Students Working Against Prisons are organizing the demonstration:
As the founder of Breitbart News and a top advisor to Donald Trump, Bannon has promoted misogynistic, homophobic, white supremacist ideologies that demean and dehumanize marginalized communities. His presence on campus sends a clear message that the administration cares more about "freedom of expression" than the lives and well-being of students, faculty, staff, and Hyde Park residents. Join us at Booth tomorrow morning to show that we won't tolerate white supremacy in our community and demand the University rescind its invitation.