GSU Letter Delivered to Zimmer During Speech at Barnard, Admin Responds: Won't Bargain
GSU's letter was hand-delivered to President Zimmer while he giving remarks at Barnard.
The administration said that it will not negotiate with its graduate student union while its legal challenges are ongoing, responding to an escalating campaign by Graduate Students United (GSU), which delivered a letter to the administration on Friday declaring its intent to bargain.
On Friday afternoon as campus was getting hit by a winter storm, around 30 supporters of GSU rallied outside Levi Hall and attempted to deliver a letter demanding that the University negotiate with them as a recognized union.
Claudio Gonzales, a math Ph.D. student and GSU organizer, entered the building but was not allowed past the front desk. According to GSU's Twitter, Associate Dean of Students Belinda Cortez Vazquez accepted the letter.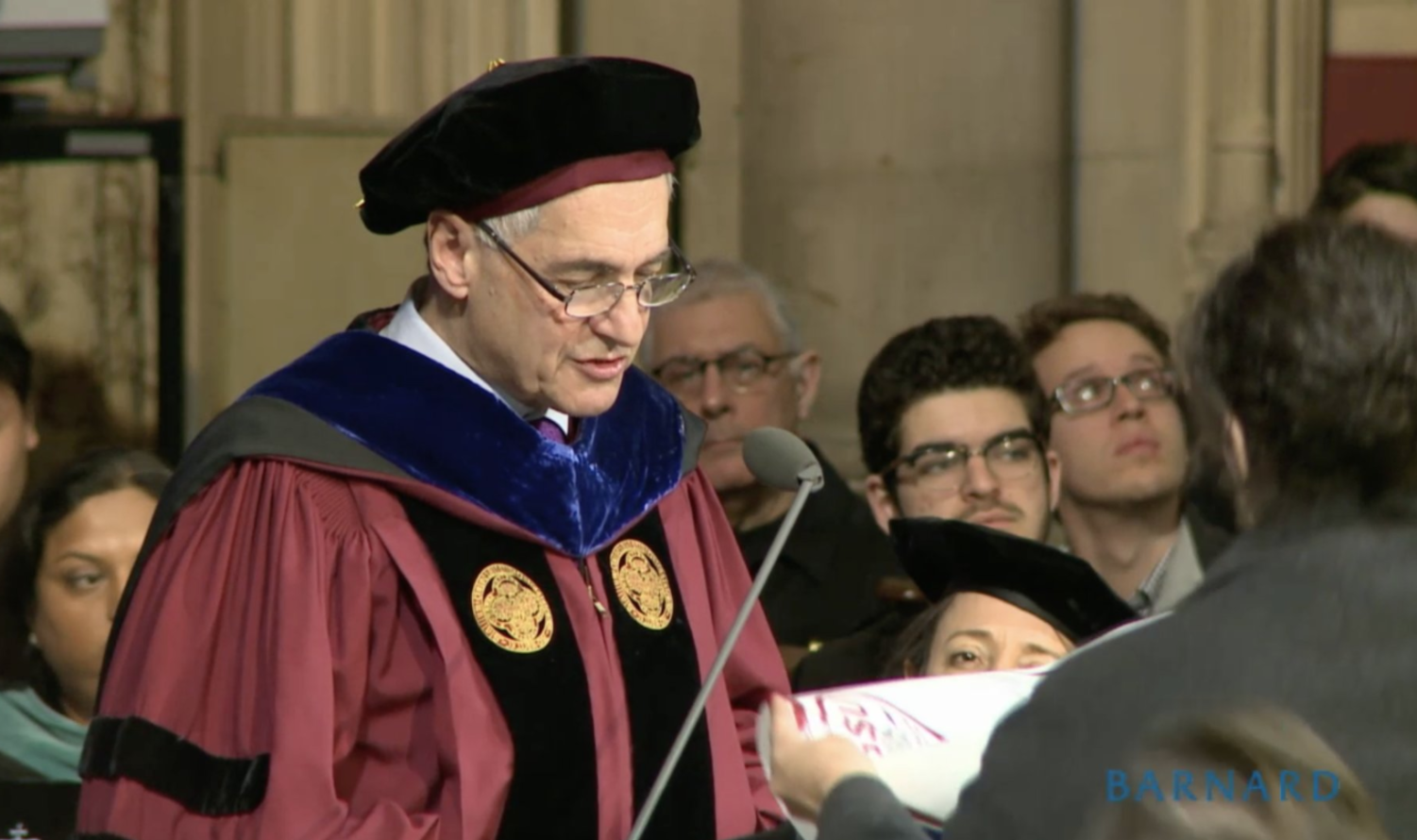 At roughly the same time, in New York City, GSU's letter was hand-delivered to President Robert J. Zimmer while he was giving remarks at the inauguration of new Barnard president and former UChicago vice provost Sian Beilock.
Zimmer did not respond and continued with his speech. The event also saw protests by Columbia's graduate union, GWC-UAW, against Columbia and Barnard's record on campus labor.
On Friday evening, a GSU representative tweeted a letter signed by Provost Daniel Diermeier to the union's representatives.
"As you know the University has consistently maintained that the Regional Director's August 2017 Decision and Direction of election was erroneous and prejudicial, including on the issue of whether the University's graduate student assistants are employees within the meaning of the National Labor Relations Act. The University's Request for Review on these issues is pending before the National Labor Relations Board as is its motion to stay," the letter reads. "The Regional Director's certification was improper and thus AFT-AAUP's request to bargain is premature during the pendency of the legal proceedings. While this matter is being considered by the NLRB, the University will not engage in negotiations, recognize AFT-AAUP, or respond to information requests, as doing so would require the University to forfeit its Request for Review."
This was @UChicago 's response tonight to our request to bargain for a contract.

This is the way UChicago, the supposed home of 'free expression' (ha!), reacts to the expression of its grad students. This is UChicago's attitude to workplace democracy. pic.twitter.com/J995zCNRb5

— Grant Macdonald⚽️