Iris's "For Colored Girls" Paints a Poetic Narrative about Trauma and Strength
Iris aims to promote "radically inclusive and socially conscious theater."
Theater as an artform and space is still dominated by white people on campus, from its actors and designers to its scripts and books. It is especially refreshing, then, to attend excellent performances by people of color, who offer aesthetic catharsis for societal wrongs through artistic creation. The multicultural theater troupe Iris staged an incredibly moving production of Ntozake Shange's Obie Award–winning choreopoem For Colored Girls Who Have Considered Suicide/ When the Rainbow Is Enuf last Wednesday at the Logan Center for the Arts. First performed on Broadway in 1976, the piece explores the ambivalence of female desire, especially when it is racially coded, as well as the difficulties surrounding coming of age as a woman of color in America.
The choreopoem consists of twenty poetic monologues performed by seven unnamed women identified only by the colors they wear, associated with the trauma and experiences they have undergone. The lady in green (Daniela de Diego Arozamena) addressed a plant as a stand-in for a wayward lover. The lady in red (Tatiana Khemet) discussed her habit of "scheming, tactful suitors" with silk roses and yet crying herself to sleep afterwards.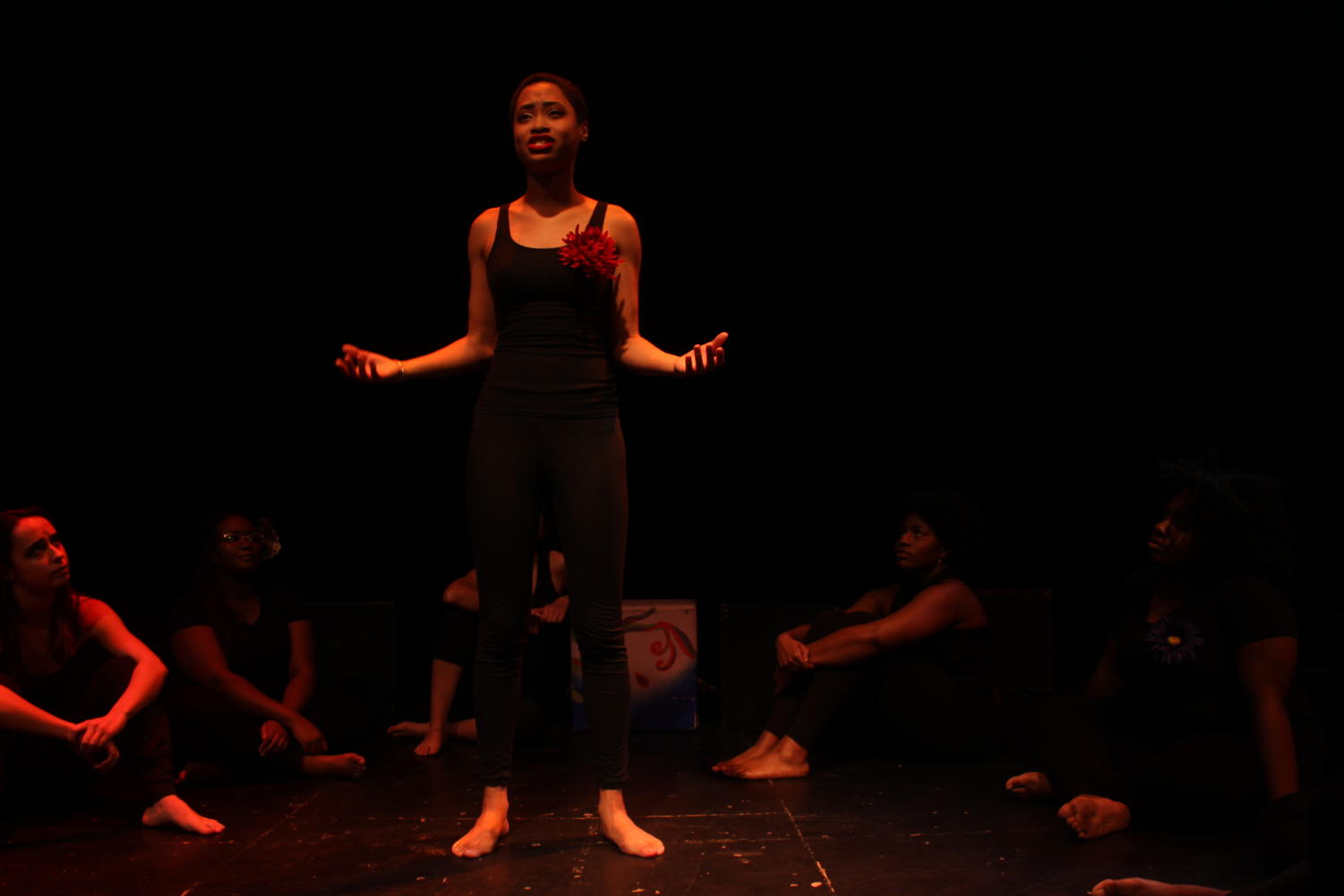 Third-year Sydnee Johnson directed this production with a careful eye, making sure that all seven women had equal stage time. Complex subjects like rape, abortion, racism, and domestic violence were deftly handled with compassion and a level of emotional maturity rarely seen on the stage. Lighting design by musa bouderdaben was subtle but it modulated the energy on set well, and the same can be said of the sound design by Kenjiro Lee (it must be noted that Solange's acclaimed album A Seat at the Table was playing as the pre-performance soundtrack). Every actress delivered stunning performances—heartfelt and deeply moving without being melodramatic. Mary Kilonzo deserves plaudits for playing the lady in brown; she commanded the stage whenever she spoke and delivered beautiful monologues that tied the choreopoem together as a piece "for colored girls who have considered suicide/ but are moving to the ends of their own rainbows."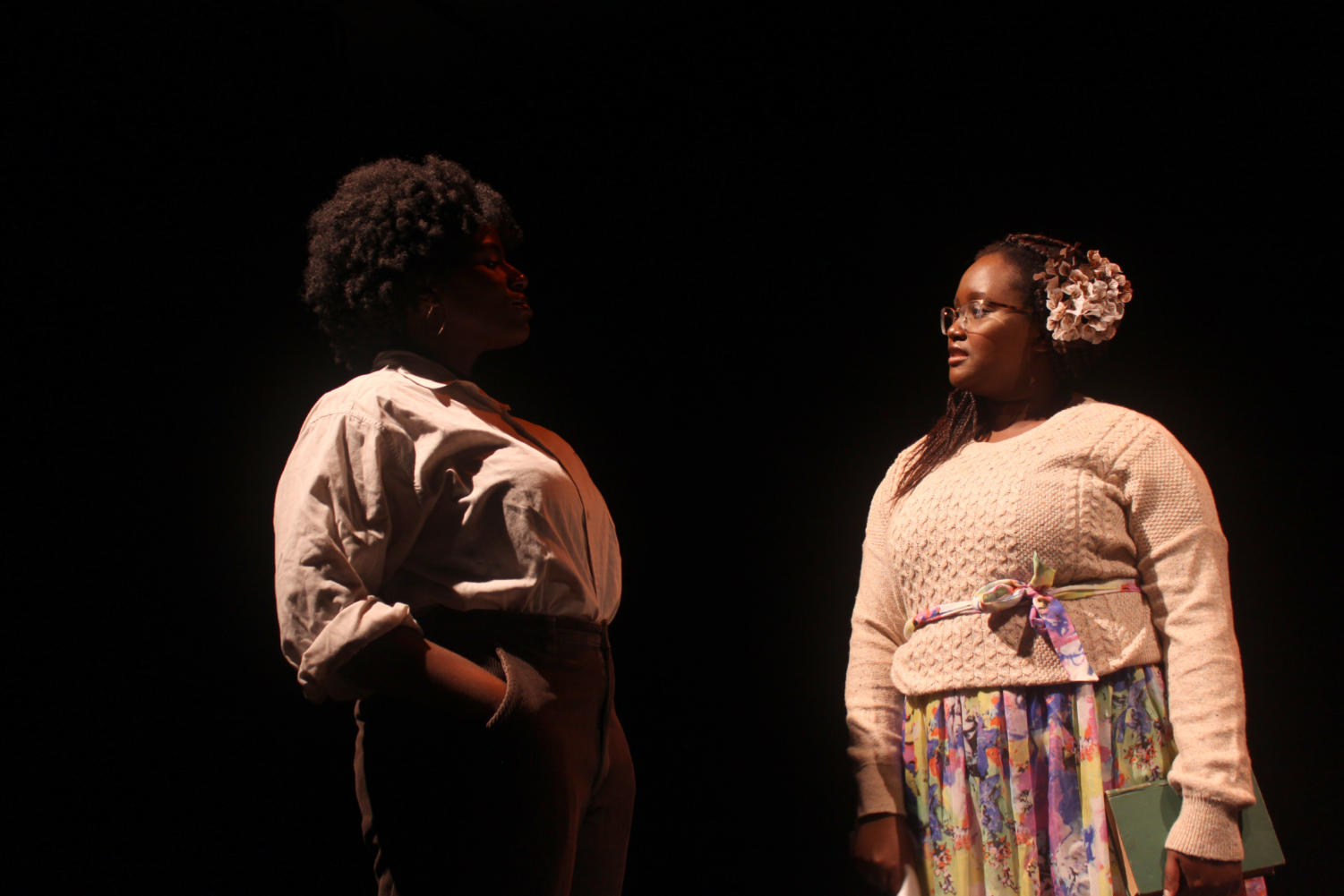 Despite only having been established in the 2015–16 academic year, Iris is already producing artistically inspiring work, staying true to its vision of "radically inclusive and socially conscious theater." Notably, the troupe offered free admission to the show but asked for donations to Little Black Pearl, a nonprofit that provides arts and entrepreneurial training to underserved communities on the South Side. The production itself was catered and sponsored by Resources for Sexual Violence Prevention (RSVP), and ushers offered pamphlets listing University and Chicago-based resources available to people seeking assistance for issues explored in the choreopoem.
In its best iterations, performance art is centering, uplifting, and capable of providing solace as well as hope. Iris's production of For Colored Girls is proof that there is an abundance of talent on campus, and that triumphant art is possible in an age of violence and uncertainty. You just need to know where to look.
Iris hosts open meetings and auditions every quarter. Subscribe to Iris's listhost at iristheater@lists.uchicago.edu.