What's Up, Doc: Films for Spring Quarter
Doc Films' Spring lineup features two directorial retrospectives, a look at both Canadian and Korean cinema, and a series on loss of identity, among others.
With a fresh quarter comes fresh Doc Films programming and, as always, the student-run film society promises to provide entertainment every day of the week. This quarter's program started out with some current hits, including Jordan Peele's Get Out and the newest Best Picture winner, The Shape of Water. Following a strong first week of popular movies, the calendar promises to maintain momentum throughout the quarter.
Mondays:
Beyond Hollywood North: Contemporary Canadian Voices and Visions
Drawing from Canada's diverse cinematic landscape, this series guarantees a range of movies. Each will display a unique subset of Canadian culture and will be united only by their national identity. With the sponsorship of the Consulate General of Canada in Chicago, programmer Francesca Lambert curated the series in an effort to introduce viewers to Canadian films, which are frequently overshadowed by American cinema. Her selection focuses primarily on films made in the 1990s drawn from the Toronto Film Festival's list of 150 essential Canadian films. Picture of Light (Week Two) follows the director Peter Mettler and his crew to Manitoba in a journey to capture the Aurora Borealis. Laurence Anyways (Week Five) is a romantic drama in a more urban setting that follows a Quebecois poet's gender transition. Doc Films's screening of Atanarjuat: The Fast Runner (Week Nine) may be one of the few opportunities to see this stunning adaptation of an Inuit legend on the big screen. The film's dialogue is spoken entirely in Inuktitut, the indigenous Inuit language, and was made by Inuit people themselves. Though representative of rarely-explored cinema, this series is anything but niche.
Tuesdays:
Tremors of an Unknown Past: A Michael Haneke Retrospective.
Pursuing questions of violence, morality, and romance, Austrian director Haneke has never shied away from controversy. His earlier movies include a cast of disturbed and sadistic young characters, including a violence-obsessed 14-year-old in Benny's Video (Week Two) and a pair of psychopathic teens in Funny Games (Week Four). Perhaps his most famous movie, the psychological thriller The Piano Teacher (Week Six) stars Isabelle Huppert as an emotionally repressed teacher with masochistic obsessions. Tuesdays at Ida Noyes promise to be a rollercoaster of almost all of Haneke's thought-provoking works, screened for the most part in 35mm format. The series programmer, Alfredo Fee, will be discovering many of these movies alongside the audience. "I've seen maybe three films of this series and am watching the rest for the first time!" said Fee.
Wednesdays:
Elia Kazan: A Retrospective
Wednesday nights are sure to fascinate those with an interest in acting. Director Elia Kazan, who cofounded the Actors Studio, revolutionized acting techniques, including "method acting," and is responsible for launching the careers of many famous actors, including Marlon Brando. Drawing from decades of directing, each film in the series is important in its own right and is marked by riveting performances by impressive casts. Vivien Leigh portrays a Southern Belle with stunning realism in Kazan's adaption of Tennessee Williams's play, A Streetcar Named Desire (Week Three); to end the series is The Last Tycoon based on F. Scott Fitzgerald's novel, which stars Robert De Niro alongside a typically strong ensemble.
Thursdays:
"Love is a Matter of Timing…"
Serin Lee, a first-year from Seoul, programmed this series during her very first quarter at the University as a sort of "small love letter to film, but also to all the crazy forces" that brought her to the UChicago community. Indeed, "crazy forces" is a theme that runs throughout the series, which tracks chance love encounters that defy time and space, as in The Curious Case of Benjamin Button (Week Four). Other relationships are examined through a more constrained time frame, tested by brevity, as in the critically acclaimed romances Before Sunrise and Before Sunset (Weeks Two and Three). Similarly part of a trilogy, polish filmmaker Krzysztof Kieślowski's Three Colors: Red is a movie that Lee recommends to just about everyone, calling it "a warm movie in every way." The series itself seems to be a sort of conversation across time and will appeal to any romantic.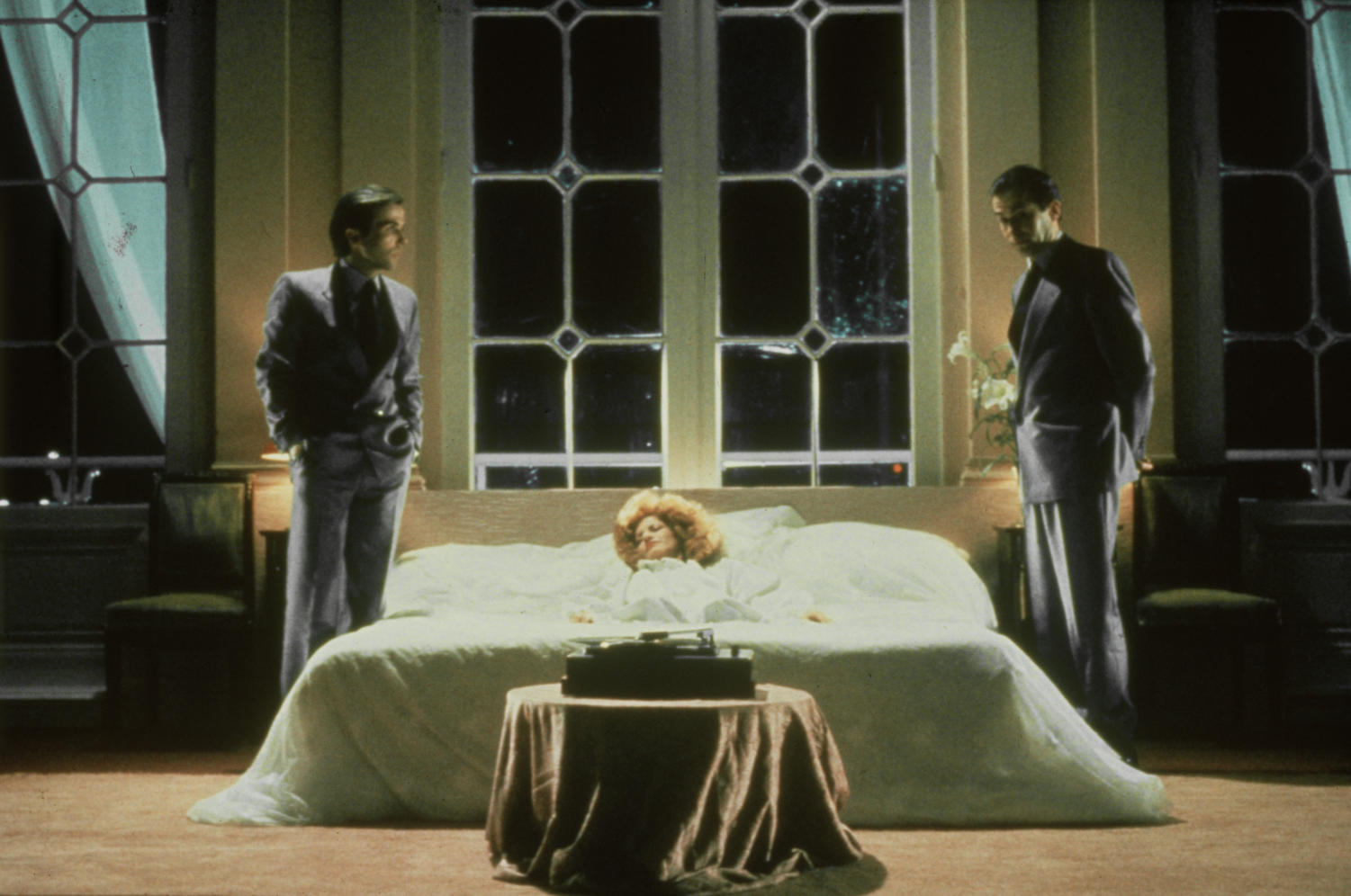 Thursdays (9:30 p.m.):
Shattered Visions: Loss of Identity in Cinema
This late night series, programmed by Alexander Fee, is sure to keep you up at night with its mind-bending stories of confused identity and the loss of self. Fee curated the series with an eye towards his own personal experience as a twin, and the confused identity that comes with it. In Hiroshi Teshigahara's 1966 film The Face of Another (Week Five), for instance, a man wears a mask of synthetic flesh in an attempt to adopt a new identity. In The Tenant (Week Eight), directed by and starring Roman Polanksi, a new tenant moves into an apartment recently vacated when the previous occupant committed suicide. As his neighbors seem to close in on him, he is surrounded by a disturbing atmosphere of conspiracy and confusion. Other films in the twin-inspired series include Dead Ringers, Sisters, Suture, and A Zed & Two Noughts.
Fridays:
Programmers' Picks
As always, the programmers at Doc Films have selected a wide range of delightful and entertaining films, creating a hodge-podge of great cinema. Among this quarter's films is Dazed and Confused, the beloved depiction of the lives of small-town American teens in the '70s. Richard Linklater's amusing film, starring Matthew McConaughey, will have three screenings during the weekend of fourth Week. Another offering, and one of the Marx brothers' most popular movies, will be A Night at the Opera (Week Nine), which lets the comedic crew's hallmark style shine while aboard an ocean liner.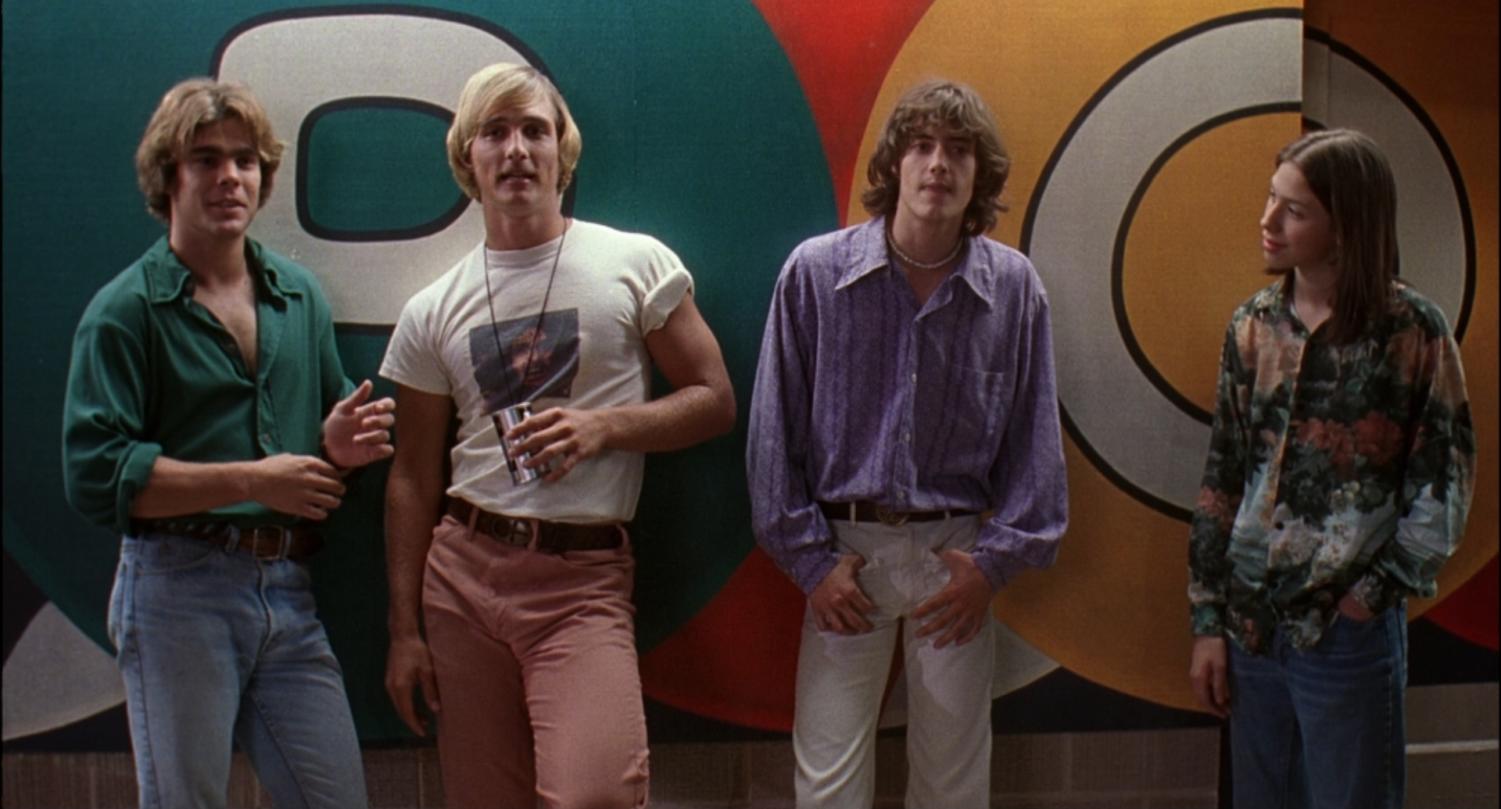 Saturdays:
New Releases
The perfect opportunity to see the greatest new releases that you couldn't catch in theaters, Saturday nights at Doc Films deliver everything from filmmaker Abbas Kiarostami's exploration of photography in 24 Frames (Week Four) to record-breaking blockbuster Black Panther (Week Ten).
Sundays:
Miracle on the Han River: The Korean New Wave
This series, programmed by Alex Kong, aims to draw attention to the sudden, early 2000s success of South Korean cinema. But the series' theme goes beyond shifts in the film industry, exploring a more widespread undercurrent of disruption and destabilization in post-war times. In fact, Kong chose the title "Miracle on the Han River" to reference the postwar economic boom, which brought with it what he describes as a "profoundly disorienting" test to "the country's social fabric." "I wanted to draw attention to another aspect of this set of films that I find fascinating, which is their pronounced element of social critique," Kong explains. While the films are each exciting for their fresh stylistic choices (Save the Green Planet! is a genre-bending film involving beekeepers and alien conspiracy theories), they are also relevant representations of a nation in turmoil. Be sure to catch Kong's personal favorite, Peppermint Candy (Week Three) in a rare screening, shown in its original 35mm format which was imported all the way from South Korea for the series.