Valerie Jarrett Selected as 2018 Class Day Speaker
Jarrett is a former White House Senior Advisor and currently serves as an adviser to the Obama Foundation.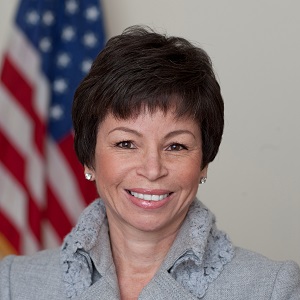 Former White House Senior Advisor Valerie Jarrett will be the 2018 Class Day speaker, two members of the Maroon Key Society (MKS) told The Maroon.
The MKS members, who requested anonymity since they were not authorized to speak to the press, said that Assistant Dean of Students and Director of College Programming Régine Desruisseaux Enuson announced Jarrett's selection at Monday's Maroon Key Society meeting.
MKS, the University's honor society, advises the dean of the College and the dean of students in the College. They also help plan the College's Class Day and Senior Week.
Jarrett is a distinguished senior fellow at the University of Chicago Law School and serves on the boards of several major corporations, including the ridesharing service Lyft.
She is known for her friendship with former president Barack Obama and currently serves as an adviser to the Obama Foundation. In 2013, she was named one of Time magazine's 100 most influential people.
Jarrett previously served as chair of the University of Chicago Medicine Board of Trustees and vice-chair of the University's Board of Trustees.