Faculty Discuss Potential 'Business Economics' Track for the College
Chair of the Department of Economics John List believes this new track will give students the choice they have been 'clamoring for.'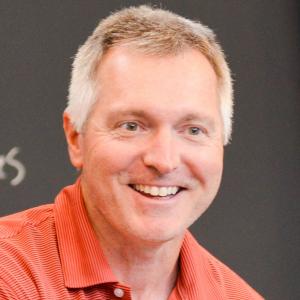 The faculty-led proposal to create a business economics major has been withdrawn, according to John List, chair of the Department of Economics. Instead, the economics department will be discussing internally whether a "business economics" track should be added to the preexisting economics major.
List said today that he is "very optimistic" about the plan, and hopes to begin offering the track next fall. List was one of the authors of the initial proposal, alongside Booth School of Business professor Chad Syverson and two other economics professors in the College.
"As the economics major has grown, we have to think about the needs and the preferences of all of our students. This new does that by giving students a that many of them have been clamoring for for years," List said.
According to a copy of the initial major proposal, dated January 9, the "B.A. in Business Economics" would require students to take at least three elective courses at Booth, whereas students in the existing economics major may only count one Booth course toward elective credit.
Additionally, the business economics major will "lower abstract math requirements of the existing major but will more deeply emphasize empirical methods."
It is unclear how similar the requirements for the proposed track would be to the requirements in the initial proposal.
The major was scheduled to be voted on by the College Council, a group of 40 faculty responsible for managing academic curricula and standards in the College, at its February meeting.
According to one College Council member, the group voted to delay the vote by a 16–12 margin. List explained that the proposal might be "more appropriate" for consideration within the department.
When news of a proposed business major spread earlier this year, many students and faculty spoke out against the idea, citing concerns that the program would not be sufficiently academically rigorous and would fail to uphold the University's commitment to liberal arts.
List, however, maintains that the new track would be conducted in "the Chicago way" and would merely be a reflection of what the world market demands from students today.
"Every department should take a hard look," he said. "If you're doing the exact same thing you were doing 50 years ago, it's probably not right."