Obituary: Robert Malott
Malott, who was vice chairman of the Board of Trustees, died on April 4 at the age of 91.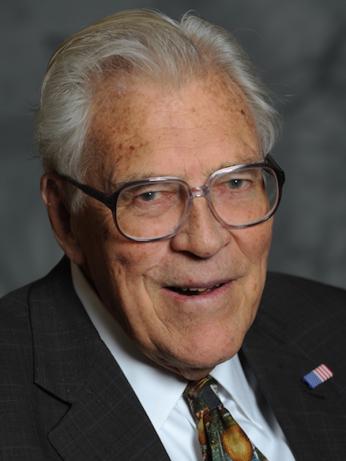 Robert Malott, who served as vice chairman of the University Board of Trustees, died on April 4 at the age of 91.
Malott was elected as a trustee of the University in 1976 and served as the Board's vice chairman from 1988 to 1993. He was additionally made a life trustee in 1993, and named trustee emeritus in 2007.
Malott served as chairman and chief executive officer of FMC Corporation from 1971 to 1991. Additionally, he served as a director of Amoco Corporation, Sovereign Specialty Chemicals, Inc., Aspen Institute, and United Technologies Corporation.
Malott's philanthropic endeavors included working as a board member of the Argonne National Laboratory, for which the University serves as a prime contractor. Malott was also chairman of the board of overseers of Stanford University's Hoover Institution, as well as at the National Museum of Natural History. He also served as a board member of the National World War II Museum, the National Academy of Sciences, and the Public Broadcasting Service.
Malott enrolled at the University of Kansas, where he studied chemistry, at the age of 16. He enlisted in the U.S. Navy a year later, returning to Kansas to finish his bachelor's degree after World War II. He earned an M.B.A. from Harvard Graduate School of Business Administration, where he later served as assistant to the dean before joining FMC in 1952.
Malott is survived by his three children, Deane, Elizabeth, and Barbara. A memorial resolution in honor of Malott will be presented at the Board of Trustees meeting this May.