Uncommon Interview: Basma's Kitchen Finds a Home in Hutch
"It's a group effort," Wallace said. "It's not just something that I do, but it's something that all of my family and our employees and team do—it's everyone's kitchen."
"It's a group effort. It's not just something that I do, but it's something that all of my family and our employees and team do—it's everyone's kitchen." Basma Wallace, owner of Basma's Kitchen in Hutchinson Commons, has led the way for her restaurant along with the help of her family and coworkers since its conception. She hopes to develop her restaurant into a franchise, but says that the restaurant will always remain true to its roots here at UChicago. The Maroon sat down with Basma to discuss the progress of her restaurant and her life outside of Basma's Kitchen.
Chicago Maroon: How and when did Basma's Kitchen begin? Who came up with the idea? What inspired you?
Basma Wallace: We had Saffron, my family's business, for over 10 years, and I basically grew up learning the restaurant business. So we had the opportunity to bring a new concept to campus. And we knew we wanted to bring Mediterranean food because you have the grill, so it's hot food, and it's also vegan food, so it's a little bit of something that everyone can enjoy. One of our dear family friends, Chris, is one of the directors at Hutch, and he's helped us bring this idea to life…. I remember when we were picking our name, I knew I wanted it to be some cool Mediterranean name. And so we had literally two days to pick it before it was finalized. And I come back the next day, and there's a file on the table. And I was like, "Okay, you know, it's ready to go. Well, what did you guys name it?" And it's…Basma's Kitchen! I was like, "Oh my God!"
CM: What is your go-to dish to eat on your own menu?
BW: Baba ghanoush is just the best. Because when I'm not very hungry and I don't have a lot of time to eat anyways, just some baba ghanoush and pita with some tabbouleh, or maybe I'll go for a beef shawarma platter, with baba ghanoush, pita, and tabbouleh, and that's just it for me. I only eat like once or twice a day at most because when you're constantly around food…
CM: Of course. So kind of on the opposite side of that, what is the most challenging part about working at Basma's Kitchen, or just working with customers in general?
BW: Employees. You can only train people and work with people so much, but getting people to actually genuinely care about their jobs is the difficult part of working in a restaurant. Because some people treat it as, "This is my business, this is my livelihood" and some look at it as, "This is my job…at the end of the day, I'm just going to take home a paycheck."
CM: What is the key to running a successful business?
BW: I say the main one, for anything you do, is just having a passion for it. If you don't love what you do, you're not going to go anywhere. It's a given—you're not going to go very far in life. For me, working in the restaurant business, I love cooking, I love the customer service, I love my job. And that for me really makes or breaks it. You have to work at it.
CM: People think they can do a job that they don't love.
BW: By all means, you can have the education, you can have the background, and everything. But even then, if you don't actually enjoy doing what you do, you're just going to be doing it soullessly. Working in the business field is something I love. I grew up around it and I'm comfortable with it. It's what I want to go further in.
CM: This is a big one—what do you like, or dislike, about working with your mom right next to you in Saffron?
BW: It's a bonding and learning experience. Me and my mom, we have a very good relationship. I guess the hardest thing about it is that she always wants to be my mom. She always says, "Don't work too much, don't tire yourself out, have you eaten…" And I'm always like, "Mom, this is my job!" But your mom is always going to be your mom, and I love it.
CM: What are some of your favorite restaurants in Chicago?
BW: There's this one cute little Chinese restaurant on North Broadway called Lao Sze Chuan. It's this Szechuan style of cooking, and it's very spicy. I just happened upon there one day with a friend, looking around for places to eat. And it was just this very hip, cozy kind of restaurant. I was just blown away by the flavor and everything. I even had the restaurant owner come and greet me. The food, the atmosphere, everything was just mind-blowing. And their boiled fish is to die for. Seriously. I've never had Chinese-style cooking like I've had at that restaurant, and I'd recommend it to anyone who goes to Chicago.
CM: What do you like to cook on your own time?
BW: I really like to do a lot of baking, making fresh breads, and you know, we [my family] make everything fresh. And so in the mornings, we'll have some fresh flatbread with maybe curry, eggs, and a cup of Indian chai tea. That's basically our traditional breakfast. And every now and then when we want to change it up we'll have some Italian or some stir-fry. It's whatever we're in the mood for.
CM: If you ever opened another restaurant, is there any other type of food that you would want to try?
BW: Italian. I love the simplicity and the flavors of Italian food. It's very simple, but it's all about the quality and the flavor of the foods. And I would just love to kind of play with that. Like fettuccine alfredo, garlic bread, with some grilled chicken and veggies…. I just love making it!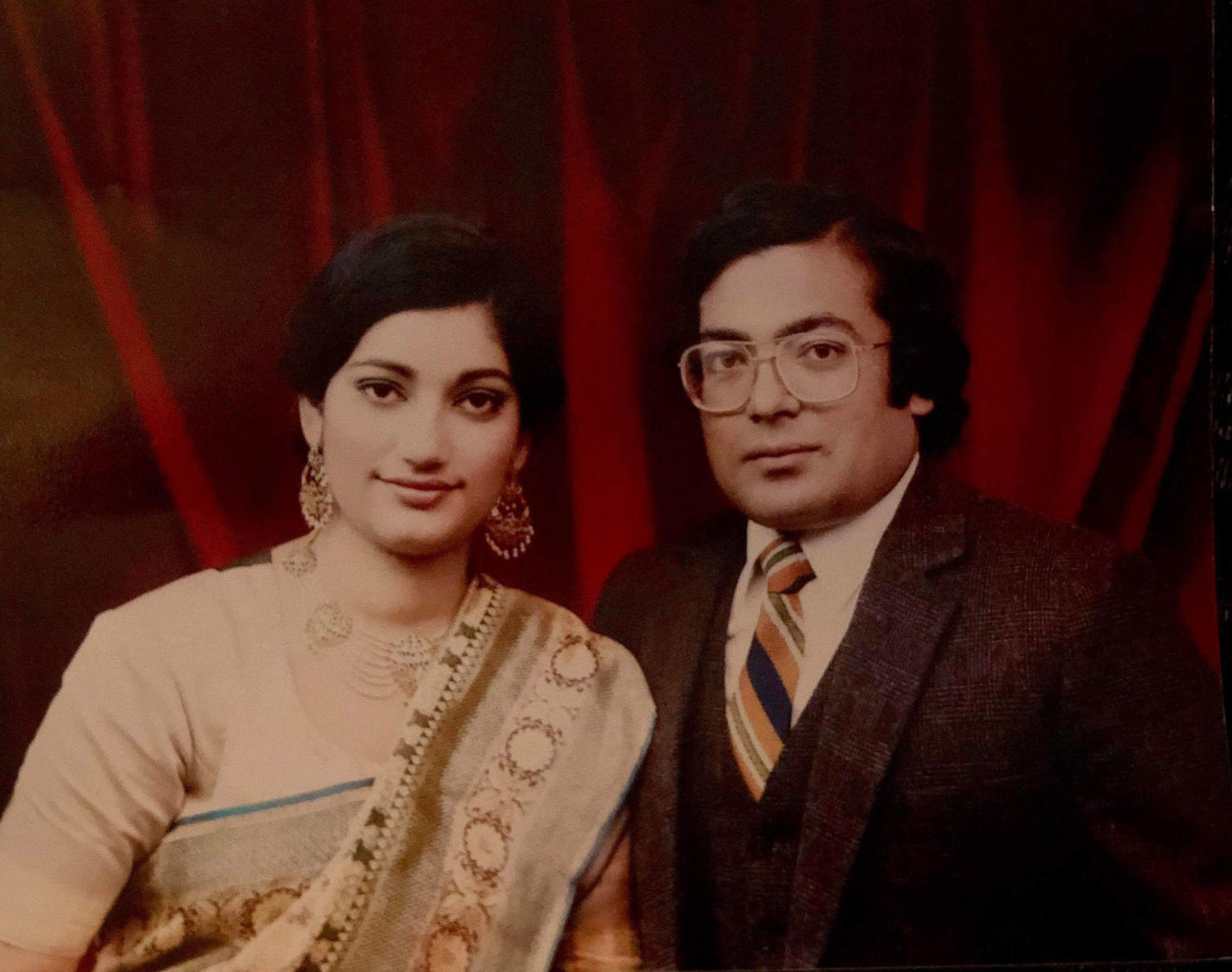 CM: What do you do when you're not working? What are some of your hobbies?
BW: I also go to school full-time, but when I have the time, I like to paint a lot. I have this little art studio in my house and sometimes I just put on music and paint whatever is on my mind. It's been years since I have been painting, but recently I've been getting back and just kind of doing little projects here and there for myself. I like watching a lot of Bollywood films.
CM: Do you have any future plans for Basma's Kitchen?
BW: It's definitely going to be the start of a big franchise. Right now, we're in the middle of branching out. Hopefully, in five to 10 years we'll have a couple locations, and eventually I just want to branch out to different states. But our main one will always be home in Chicago.