FOTA: A Week of Fresh, Original, Talented Artistry
Festival of the Arts just wrapped up SpringFest, their Spring quarter art show series. Executive Director Kaesha Freyaldenhoven weighs in.
"This is a huge, radical expansion from what we had last year," explained fourth-year Kaesha Freyaldenhoven, executive director of Festival of the Arts (FOTA). The arts RSO just finished SpringFest, its series of arts exhibits and shows. Unlike past years, in which the group has only put on two or three events a year, this year they have expanded to several events a quarter. This spring they hosted a picnic on Bartlett quad, a gallery night, a performance night, and two seminars in collaboration with other campus arts organizations.
"I've been thinking a lot about the way art influences individuals in a public space and what sort of narratives art can intentionally or subversively perpetuate," Freyaldenhoven said. FOTA's SpringFest was clearly modeled after this inquiry. Their gallery and performance nights featured a wide array of UChicago artists, with works on display in Hallowed Grounds, Reynolds Club, Sanctuary Cafe, and Cobb Coffee Shop.
FOTA is certainly visible: Four mannequins wearing glittering designs by Aleksandra Majka loomed large at the top of the stairs in Reynolds, and collages, paintings, and posters brightened the walls of the aforementioned cafes. Work by visual arts (DOVA) majors and minors was on display alongside pieces by non-majors. While one might assume that such an exhibition would come across as a "Student art show" with a capital "S," SpringFest produced some genuinely masterful pieces, and it's safe to say that UChicago's spring art scene is now in full bloom.
FOTA is not just for visual artists: During the performance night, UChicago's own Blue Maroon performed the eclectic mashup of genres for which they are quickly gaining campus fame. As part of SpringFest, Conor Bulkeley-Krane and Simeon Daferede showcased EDM creations, and rapper Black Sam (aka fourth-year Ben Glover) performed at Alpha Delta Phi on Saturday night. As with past FOTA events, the true strength of these shows was their ability to bring together artists of all experience levels who are interested in all sorts of genres, illustrating the wide array of artistic endeavors at UChicago.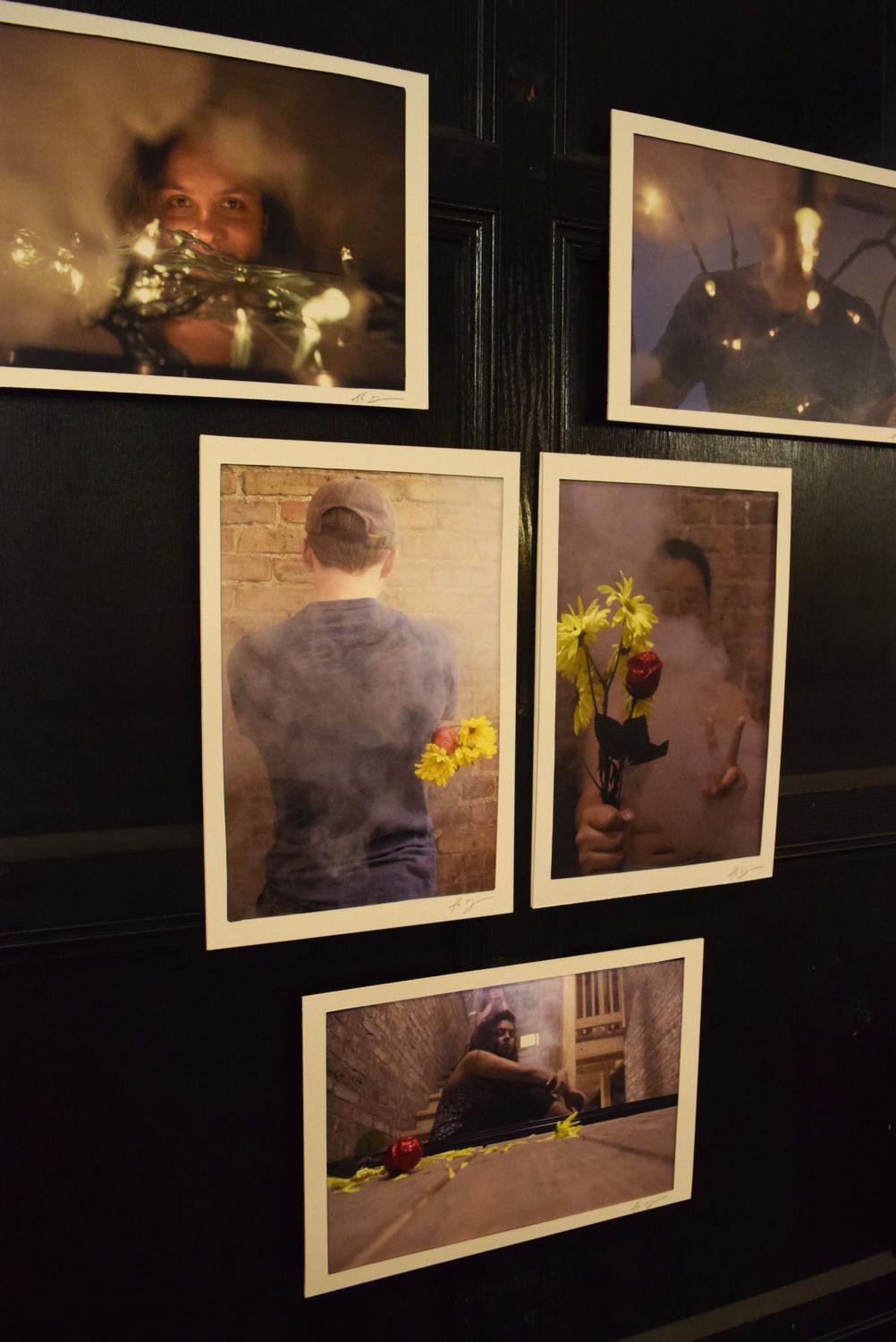 "In the nebulous sense, we aim to unite the life of the mind with the life of the arts," Freyaldenhoven stated. "Artists are really bound as cultural producers, and so there are limited financial opportunities, and these limited financial opportunities constrain creativity, forcing artists to compromise and propose works that perpetuate the dominant values, […] simply in an effort to receive funds. So the beauty of FOTA is that we fund artists without asking anything in return."
FOTA, like many organizations, receives RSO funding, allowing them the freedom to support as many artists as possible each quarter. The FOTA board asks interested artists to submit an application detailing their vision, plan, timeline and budget. However, the content of these applications is not so much the focus of the review process as their intention: Freyaldenhoven stressed that they aim to accept any plan that they believe is feasible. This spring they funded over 45 artists.
"Having a liberal arts curriculum brings a really interesting lens to artistic practice, because you're able to consider social theories. I think it fosters an interdisciplinary approach to the arts that may not be about the materiality and practice itself, but you're drawing from different ideas from different disciplines. […] There's this cross-pollination of ideas that is really unique to being at UChicago," Freyaldenhoven described enthusiastically. UChicago is not synonymous with art, especially considering its proximity to arts-specific schools like the School of the Art Institute of Chicago or Columbia College. However, as Freyaldenhoven posits, UChicago prepares students to create art with its interdisciplinary approach, one which examines a broad range of subject matter. FOTA's resistance to evaluating prospective artists and performers based on content helps it succeed in its promise to support art exploration and experimentation.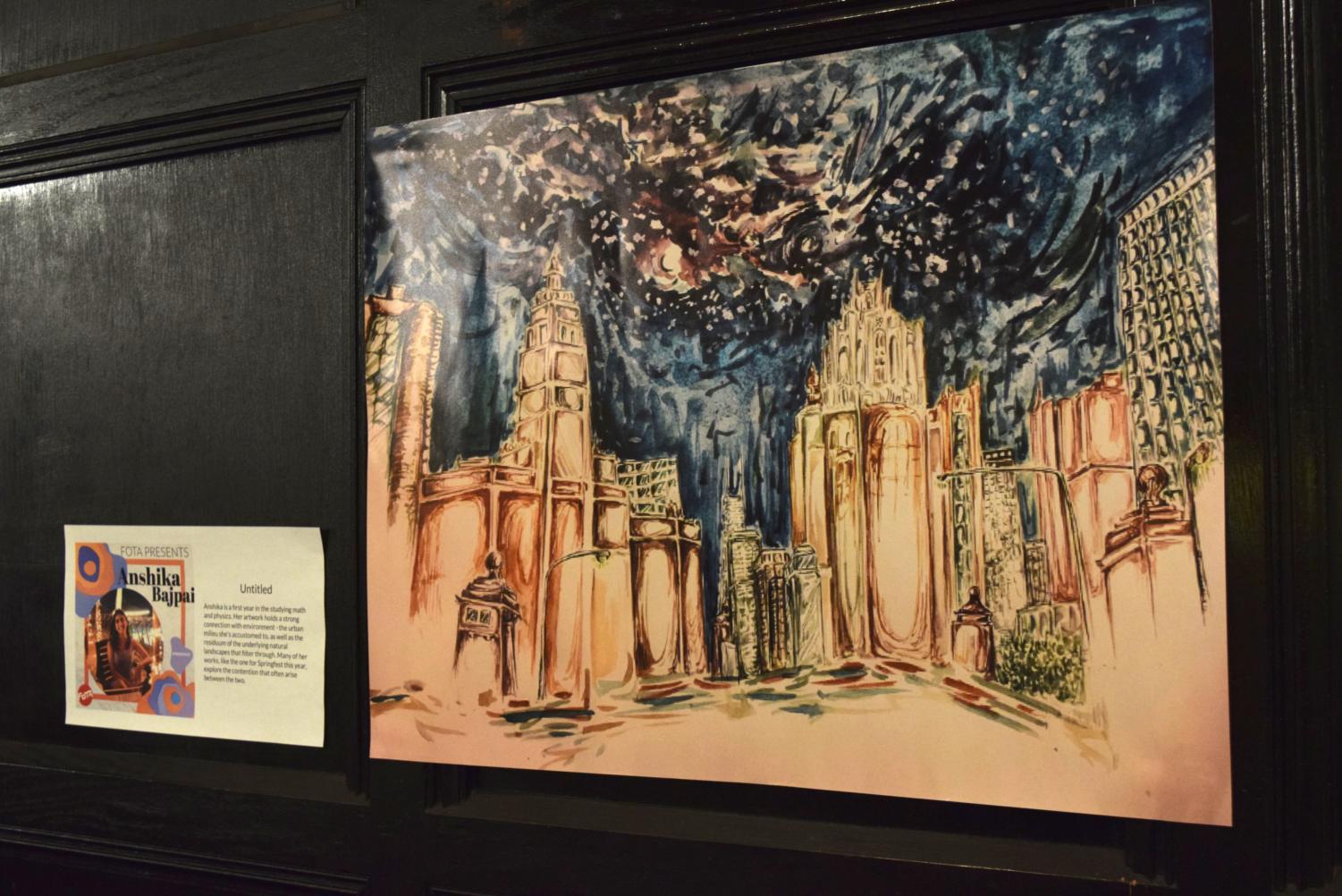 "We're living in an age where the arts are really undervalued, in my opinion. I mean, Trump cut funding from the National Endowment for the Arts. It's absolutely infuriating, and people are having to sacrifice their creative pursuits and hopes," Freyaldenhoven lamented. "I hope with FOTA that we are able to continue to fund the creative, inspiring artists we have on campus, so that they can continue to brighten the world that we live in with their amazing ideas."
FOTA certainly seems to be achieving this goal. In an age when art funding is increasingly limited and further threatened by the government, the importance of FOTA cannot be more obvious. Following in the footsteps of larger arts incubators and fellowship programs, FOTA gives artists the financial security and platform to create and display their work.